If pristine beaches and diverse wildlife are the Golden Isles' perfect vacation recipe, farm-fresh dining is the cherry on top. Locally sourced menus abound across the Golden Isles, whether it's seafood caught just a stone's throw from the patio, or fresh produce picked from the region's best farms. Find the best farm-fresh Golden Isles dining at these five venues—just remember to pack an appetite
Golden Isles Olive Oil | St. Simons Island
Nestled in St. Simons Island's Redfern Village, Golden Isles Olive Oil offers more than a meal—it's an experience. Peruse local goods, with over 60 flavors of infused olive oils and balsamic vinegars available, or snag a seat at the tasting bar for cheese, charcuterie, tapenades, honey, jams, and more. The delicious and healthy options continue with Golden Isles Olive Oil's sit-down menu, a creative fusion of local and Georgia-sourced fare, with creatives bites like truffle-soaked goat cheese, cauliflower thin-crust pizza, or a prosciutto black cheddar truffle sandwich. Top off your visit with a treat from the expansive wine, beer, and sake list—or splurge with a dessert-like key lime tart.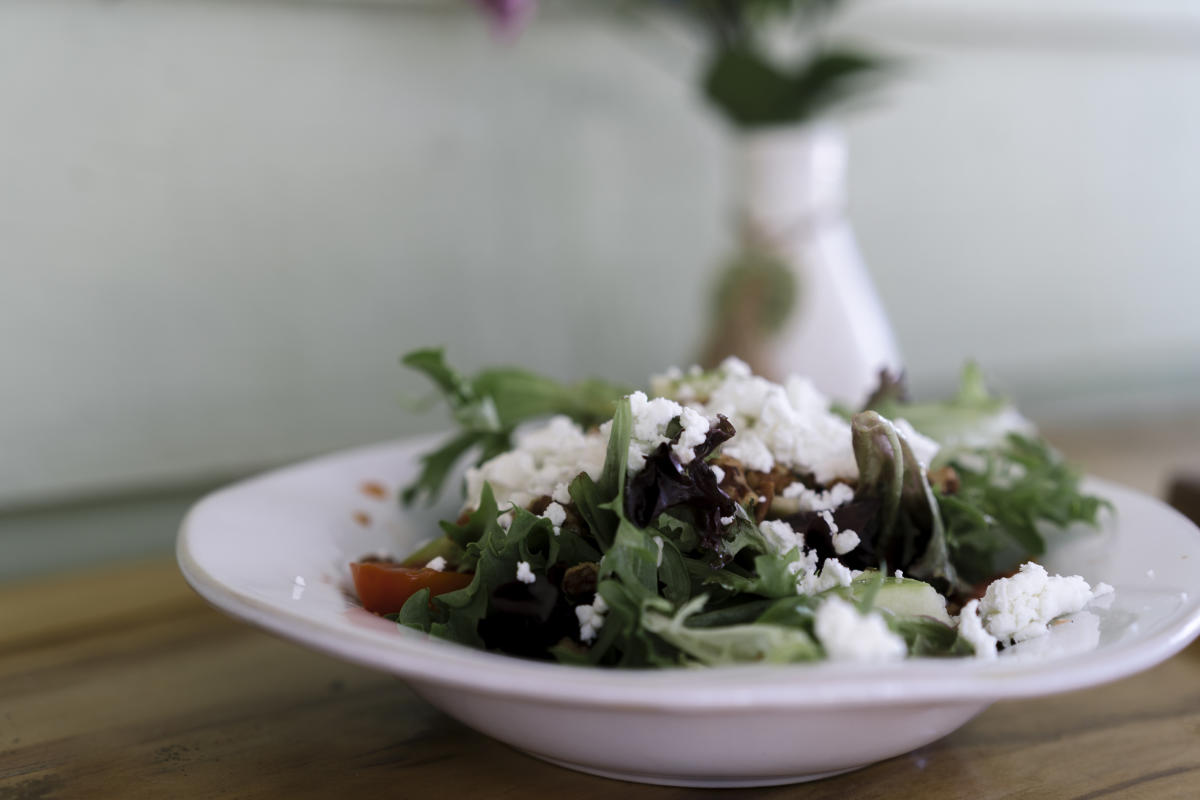 Georgia Sea Grill | St. Simons Island
Georgia Sea Grill has been a St. Simons Island staple for over 20 years, and for good reason. Its beloved seafood menu is out of this world—although really, it's sourced directly from the Golden Isles' local waters. Georgia Sea Grill serves up fresh, local, and sustainably caught seafood with a "fresh catch" menu that changes daily. While seafood, including Satilla Ponds fried catfish and bronzed, pan-roasted, or Cajun-spiced fresh catch, is sure to impress, it's not the only farm-fresh fare on its menu. Grassroots Farms roasted pork ravioli and roasted Grassroots Farm chicken—both from a neighboring town—ensure sustainability and farm-to-table flavor come through in every bite.
Sea Salt Healthy Kitchen
Sea Salt Healthy Kitchen serves the Golden Isles delicious healthy food options for lunch and dinner with great service. Try out all of the superfoods that your body craves with a broad menu of healthy but tasty options including well-being bowls, salads, wraps, and soups. They also offer delicious and fresh smoothies and desserts. Not sure what to try? Your taste buds will love the Mexican bowl or mouthwatering Taketos.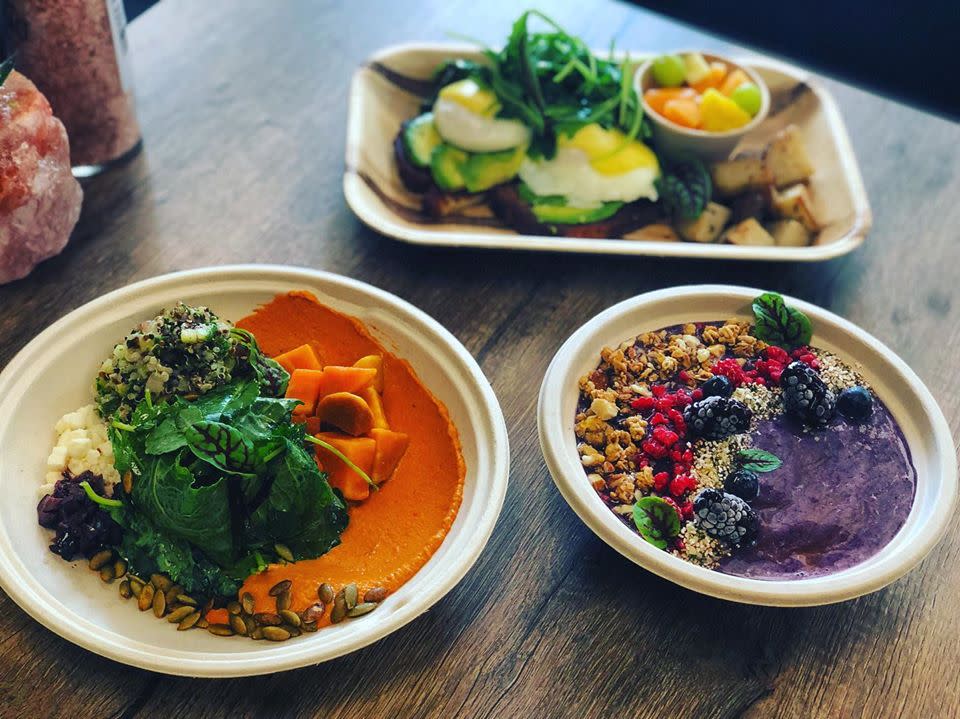 Little St. Simons Island
As a private and well-preserved wild island, Little St. Simons promises more than farm-fresh fare. It's farm-to-table life! This 11,000-acre natural oasis is owned by The Lodge on St. Simons Island. Guests can enjoy a host of outdoor experiences by day, be it birding, kayaking, fishing, or naturalist tours. When hunger strikes, farm-to-table dining awaits. Little St. Simons Island runs its own garden project, with "beyond-organic" and nutritious vegetables, fruits, and herbs grown onsite. The Lodge chef and gardener work together to plan a healthy and fruitful garden each year. Guests can stroll the garden at their leisure—and prospective guests can take a virtual garden tour.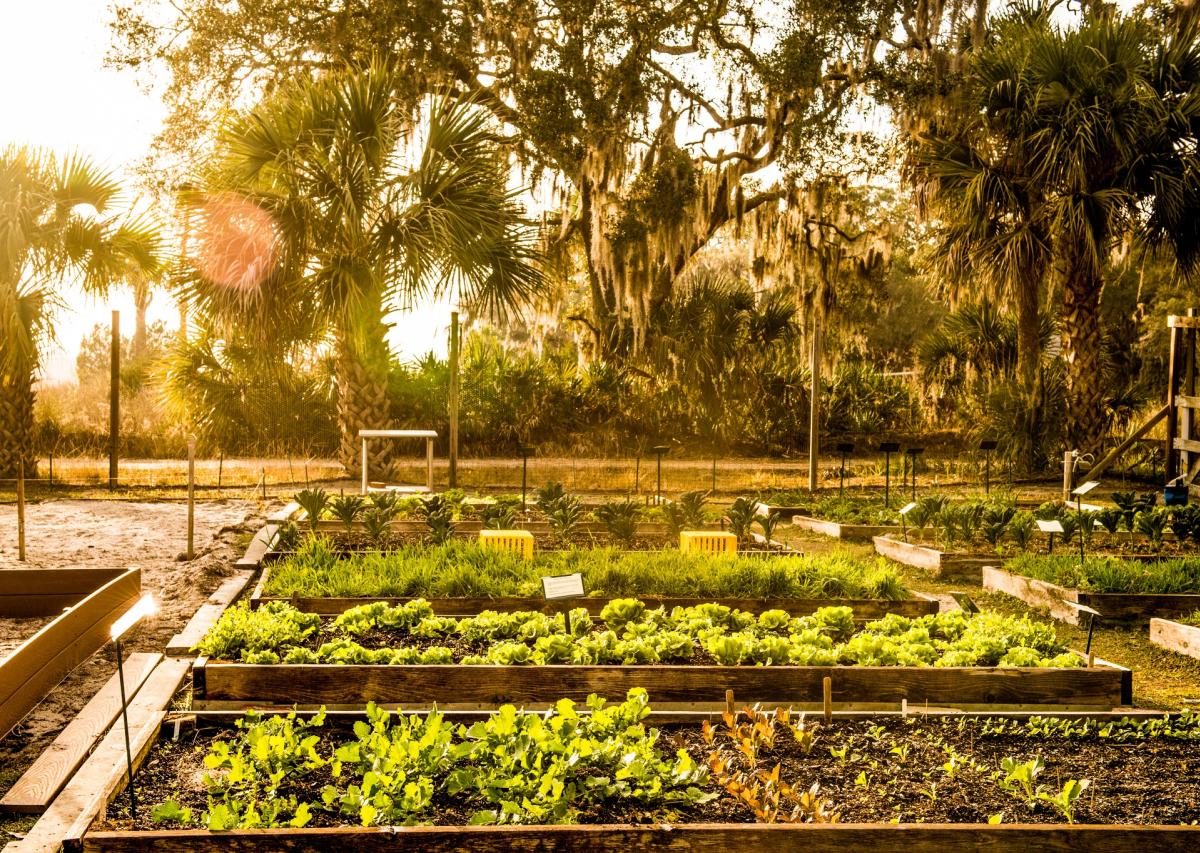 The Wharf | Jekyll Island
Enjoy local bites with views of the Jekyll River at The Wharf, one of Jekyll Island's most beloved restaurants. Local favorites, such as Wild Georgia Shrimp, snapper, and redfish, pair perfectly with The Wharf's historic setting and open-air seating along the waterfront. The restaurant, just steps from the iconic Jekyll Island Club Resort, offers live music Wednesday-Saturday evenings as well as front row seats to some of the island's most spectacular sunsets.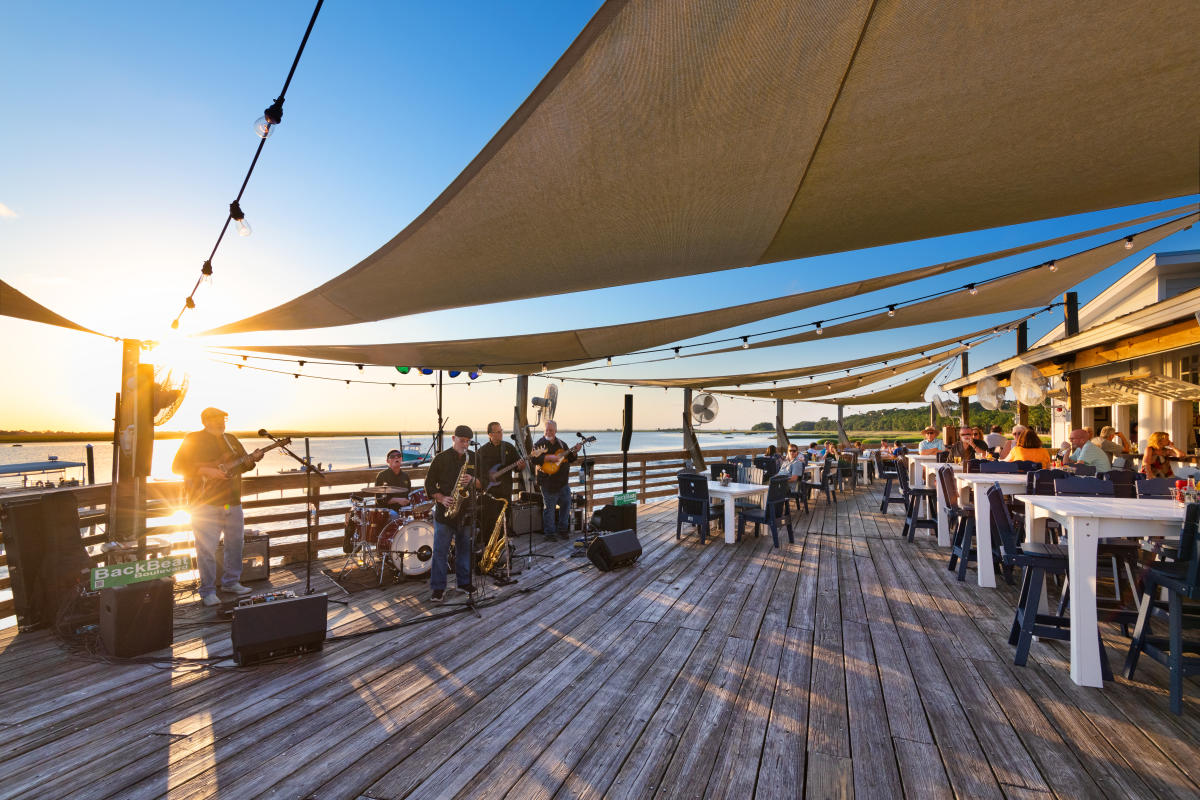 Palmer's Village Café | St. Simons Island
Fresh is the name of the game at Palmer's Village Café on St. Simons Island. Here, chefs prepare everything in-house daily, with ingredients sourced locally and regionally. This breakfast-and-lunch café dishes out everything from a coastal delight omelet, banana pudding French toast, and signature café shrimp & grits. But the fresh fare isn't the only draw at Palmer's. Cementing its warm, welcoming vibe, Palmer's goes out of its way to treat each guest like an old friend.