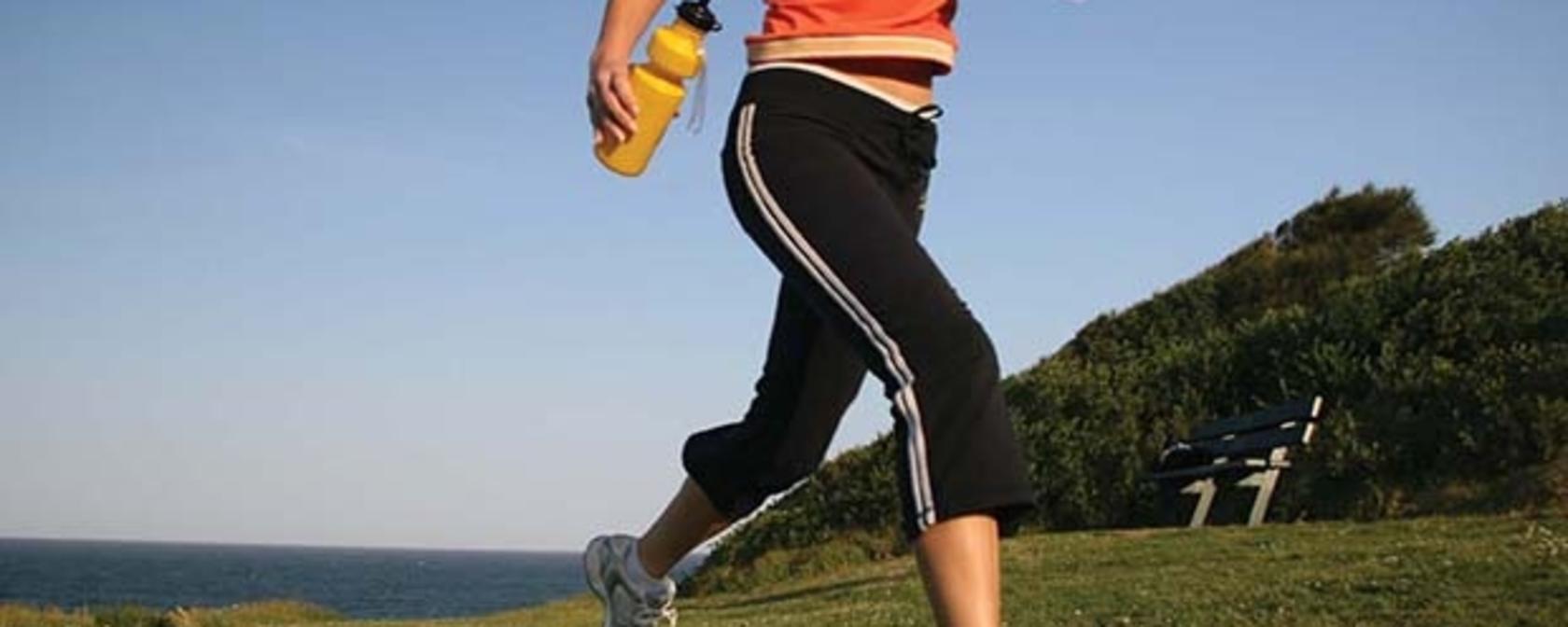 Year Round Activities to Help Achieve Your New Year's Resolution for a Healthier Lifestyle
At the beginning of each year, most people create a list of New Year's resolutions and commit to a new way to live. What are your resolutions for 2013? Quitting smoking? Losing weight? Getting more exercise? Taking better care of your health? Giving more to charities?
Diet and exercise goals tend to rank high on New Year's resolution lists. Physical activity increases your chances of living longer. Even if you feel out-of-shape or haven't been active in a long time, you can find activities in the Golden Isles that will work for you.
Boost your health and energy levels by taking part in the many activities the Golden Isles has to offer. Here are five physical activities you can enjoy year round in the Golden Isles that are sure to get your heart rate up and help to achieve your New Year's resolution for a healthier YOU!
1. RUNNING AND JOGGING | Georgia's Golden Isles offers many trail systems to run and jog along. The beautiful coastal landscapes and historic sites along your path will take your mind off of the actual physical activity you're enduring, keeping you focused on the natural beauty of your surroundings. Choose from paved bike trails alongside island roads, or nature trails that meander in and out of maritime forests, occasionally peeking out to view the marshes and wildlife.
The Eleventh Annual Southeast Georgia Health System Bridge Run across the scenic Sidney Lanier Bridge in Brunswick, Georgia is the perfect opportunity to get active and test your physical endurance level! This event is scheduled for Saturday, February 16, 2013. The Sidney Lanier Bridge is 7,780 feet long, making the run both challenging and beautiful. Certified by the U.S. Track and Field Association as "the toughest 5K Run in Georgia," participants start on the southbound side of the bridge, go over, and return back, crossing the bridge twice. The event is not for the timid, and should only be attempted by those who have properly trained.
2. HIKING AND WALKING | If you enjoy exercising outdoors, then the abundance of trails located throughout the Golden Isles make walking or hiking an ideal way to see the area. Many popular attractions are connected by bike paths and are located within short distances of one another. The beaches also provide an ideal place to walk or run, especially during low tides. You can venture deeper into our natural surroundings hiking one of the many nature trails that wind through maritime forest and marshlands. Many of these nature trails in the area were donated by local organizations to not only provide safe access into the wilderness but also to educate people about local wildlife, nature, and our unique environment. Remember, when exploring the outdoors it is recommended that you bring water, sunscreen, and bug spray—especially during the summer months.
3. BIKING | Discover the charm and history of the Golden Isles via bicycle. Miles of bike paths encircle and cross Jekyll Island and St. Simons Island, providing easy and safe access to many historic sites, restaurants, beaches, and shops without the use of a car. Bike paths connect many of the islands' most popular sites along the St. Simons Island Trail System and Jekyll Island Trail System. You can even explore our many hard-packed beaches by bike to catch a glimpse of coastal wildlife and nature.
4. GOLFING | The Golden Isles offers a tremendous opportunity year round for professional and amateur golfers to enrich their golf games along some of the country's most spectacular courses.  The abundant sunshine and lush natural beauty create the perfect combination to play up to 198 holes of golf along Georgia's coast. Golf is a beneficial physical activity made even more beneficial when the player walks 18 holes instead of taking a cart. Walking an average course for a round of golf can be as much as four miles. Save on golf during your visit to Georgia's Golden Isles by taking advantage of special offers!
5. TENNIS | Tennis is another sport you can play year round in Georgia's Golden Isles. Playing tennis on a regular basis can help maintain or improve balance, mobility, agility, strength and fitness. It also helps burn calories. Tennis offers a great diversion from life's stresses as well as a great opportunity to socialize, particularly if you join a local tennis league or club or frequent public courts. Tennis is invigorating, and, once you get the hang of it, tremendously satisfying. Since tennis is one of the most popular court sports in our area, you will find that there are many resorts and parks that provide courts.
Open your mind to new ways of improving your physical health! Get motivated, get committed, and get active! Now get out there, have some fun, and get 2013 off to a great start in the Golden Isles!