For the fifth consecutive year, Travel + Leisure Magazine has named the Golden Isles amongst the Top 10 Islands in the Continental U.S.  Because our fun-filled activities, historical attractions, outstanding cuisine, southern charm, and overall value, we have made it onto this list. 
"It's the beaches, the marine life, the golf, the pools, and all the things to do," according to the editors at Travel + Leisure that landed the Golden Isles on this prestigious list for the fifth year in a row. 
With our picturesque beaches, vast marshlands, and undeniably breathtaking sunsets, the Golden Isles has an infinite amount of beauty to behold. Our rich heritage and culture lives on through our many historical attractions and tours. Kayaking at dusk, biking under the live oak trees, or hiking the abundance of trails is the perfect way to experience the nature of the area. For these reasons, the Golden Isles is truly one-of-a-kind. 
Discover for yourself what makes the Golden Isles of Georgia so special. Plan your trip to the coast and become immersed in the award-winning natural beauty and southern hospitality.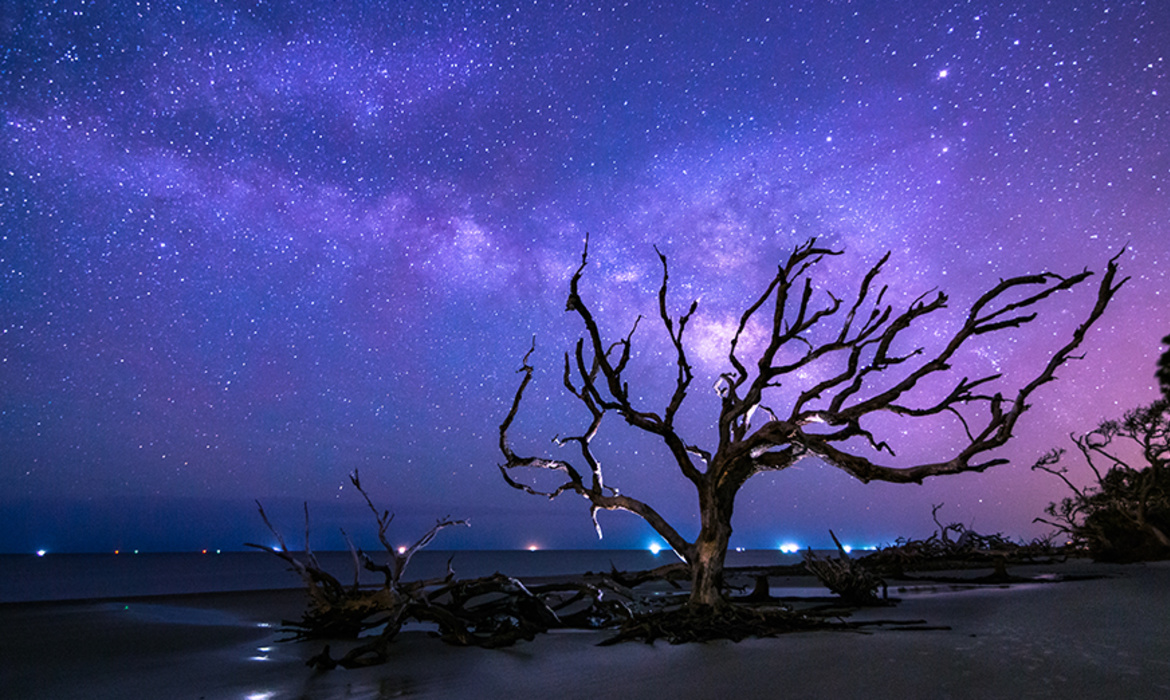 Milky Way over Driftwood Beach