The Golden Isles is beloved for its sunny beaches, year-round gorgeous weather, and laid-back Southern hospitality. But anyone who visits will tell you that the food can't be beaten either. When you're in town, make sure to try these coastal Georgian delicacies: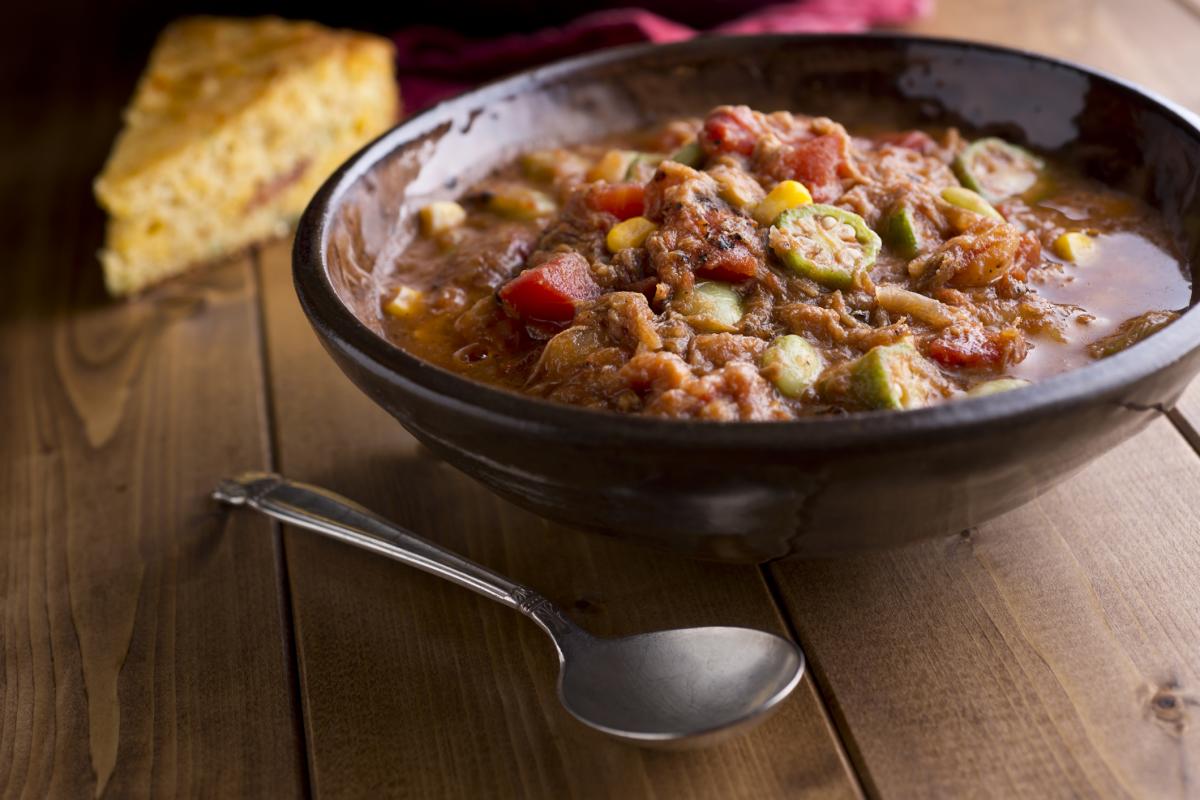 1. Brunswick Stew
You can't get much more local than Brunswick Stew in the Golden Isles! This dish is an art: there are so many ways it can be made that it's up to the chef to decide how it ultimately tastes. Made with chicken, beef, pork or a combination of the three, this hearty stew is a great side dish to go along with a plate of our fresh seafood!
Find It
On your next visit, it won't be hard to find Brunswick Stew at one of our local establishments, but one of our favorite places to try it when it's on the special menu is Brogen's South on St. Simons Island. Try their twist on this local dish that they call "St. Simons Stew."
Make It
Want to try to make the dish at home with your own flair? Here's our classic recipe you can try at home, and adjust to your particular taste. Try it alongside some Southern-style barbecue for the perfect pairing!
Want to see how the locals celebrate this dish? Visit in January, and attend the Brunswick Rockin' Stewbilee, an annual food festival where chefs from near and far compete to see who has the best Brunswick Stew recipe this year!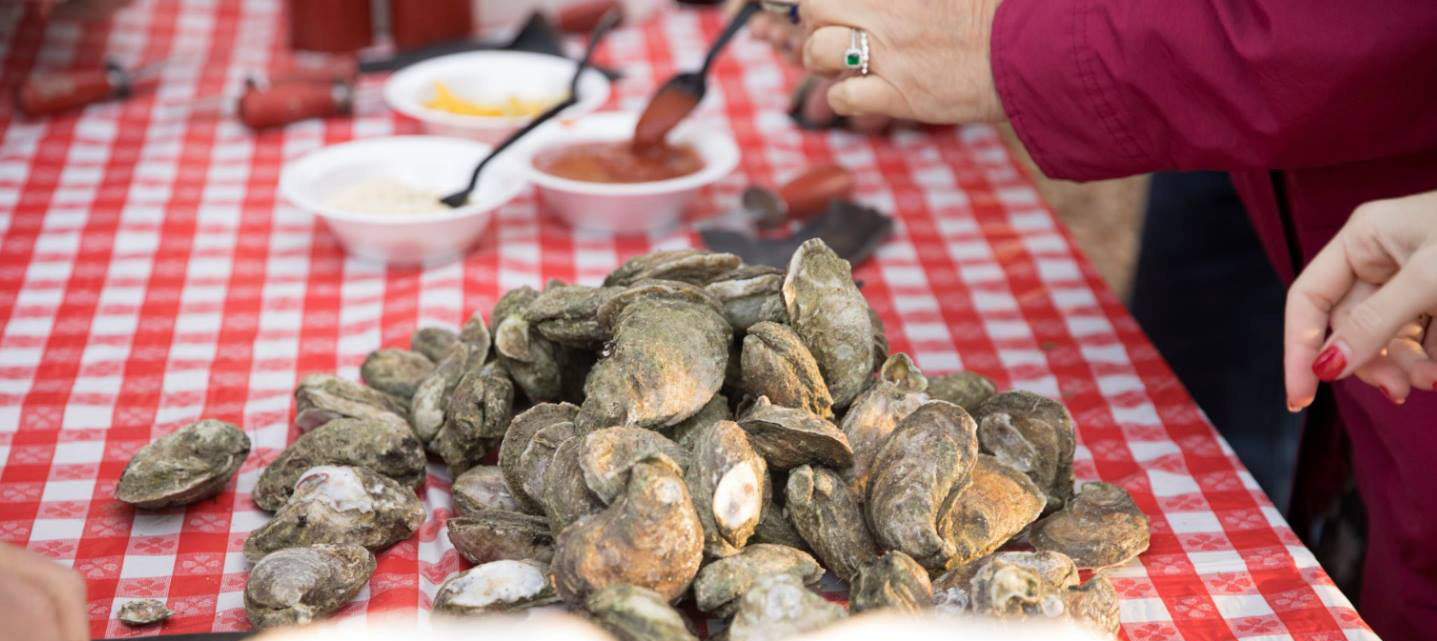 2. Fresh Oysters
Oysters can be found in many coastal regions across the country, but none are quite the same as those found in the bountiful Golden Isles marshes. Harvest your own, or find some fresh shells at a local restaurant—either way, you won't be disappointed!
Find Them
The best way to try a variety of coastal Georgian oysters? Stop by Georgia Sea Grill on St. Simons Island. Georgia Sea Grill serves fresh oysters raw or steamed on the half shell. Add in handmade sauces, and gelées, and you're in for a culinary treat. Or, if you're a guest at The Lodge on Little St. Simons Island, you'll be treated to a traditional oyster roast on Friday evenings during oyster season. Headed to Jekyll Island? Get your fix of oysters at The Wharf.
Harvest Them
With the correct licenses, you can harvest your own oysters during recreational oyster harvest season. There is only one marsh area in the Golden Isles that allows recreational oyster harvest, and it's located off of Downing Musgrove Causeway near Jekyll Island. Check with the Georgia Department of National Resources for Glynn County licensing and harvest season details to pick your own oysters on your next visit!
3. Snapper and Grouper
Snapper and Grouper are plentiful off the Georgia coast in the cool Atlantic. Because of this, many restaurants around town have these fresh fish available, caught daily. Enjoy our Southern seafood with these mild fish on your next visit.
Find Them
Because snapper and grouper are so plentiful off of our coast, visitors and locals can find each in restaurants across our four islands and port city pretty readily. Some of our favorite places to grab a taste of our local snapper are The Grand Dining Room on Jekyll Island and Halyards on St. Simons Island. If you're looking to sample some grouper, one of our favorite places to go is ECHO on St. Simons Island.
Catch Them
With the Atlantic Ocean and many rivers available for anglers and visitors alike, fishing is a very popular pastime in the Golden Isles. Better yet? You can charter a fishing boat to fish for your own snapper or grouper deep at sea! Hire one of our local professional captains to work for your next fresh Georgian seafood meal. Learn more about Golden Isles fishing and chartering a boat.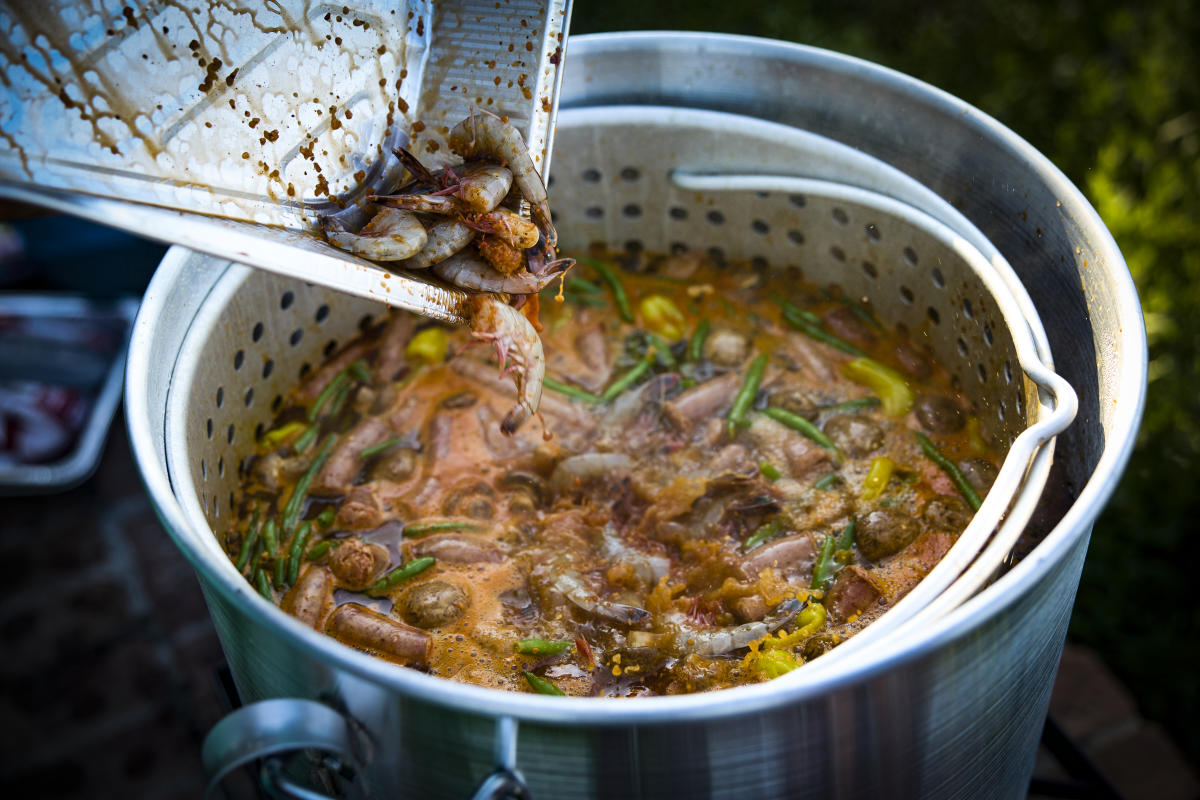 4. Wild Georgia Shrimp
There's nothing quite like fresh, sweet Georgian shrimp! With a thriving shrimping industry, the Golden Isles has always been a prime place to eat shrimp to your heart's content. Find unique and classic dishes featuring shrimp across the Golden Isles, or plan your trip around one of our food festivals that features our favorite little shellfish.
Find It
You can find shrimp almost everywhere in the Golden Isles, but some of the locals' favorites include Iguanas Seafood Restaurant on St. Simons Island, Beach House on Jekyll Island, or Tortuga Jack's locations in Brunswick and Jekyll Island.
If you just can't get enough shrimp, plan your trip around a shrimp-and-seafood-focused annual food festival like the Jekyll Island Shrimp & Grits Festival, which happens in November.
Catch It
There is a one-of-a-kind shrimp boat in the Golden Isles that takes locals and visitors out to experience shrimping: The Lady Jane. This "Shrimpin' Cruise" allows visitors to join in and help the on-board marine biologists sort the shrimp, or passengers can just sit back, relax, and enjoy the gorgeous open-air decks and take in the shrimping experience.
The Golden Isles has a variety of restaurants that offer their spin on southern food, complete with fresh seafood options every day. View our full restaurant listings here.