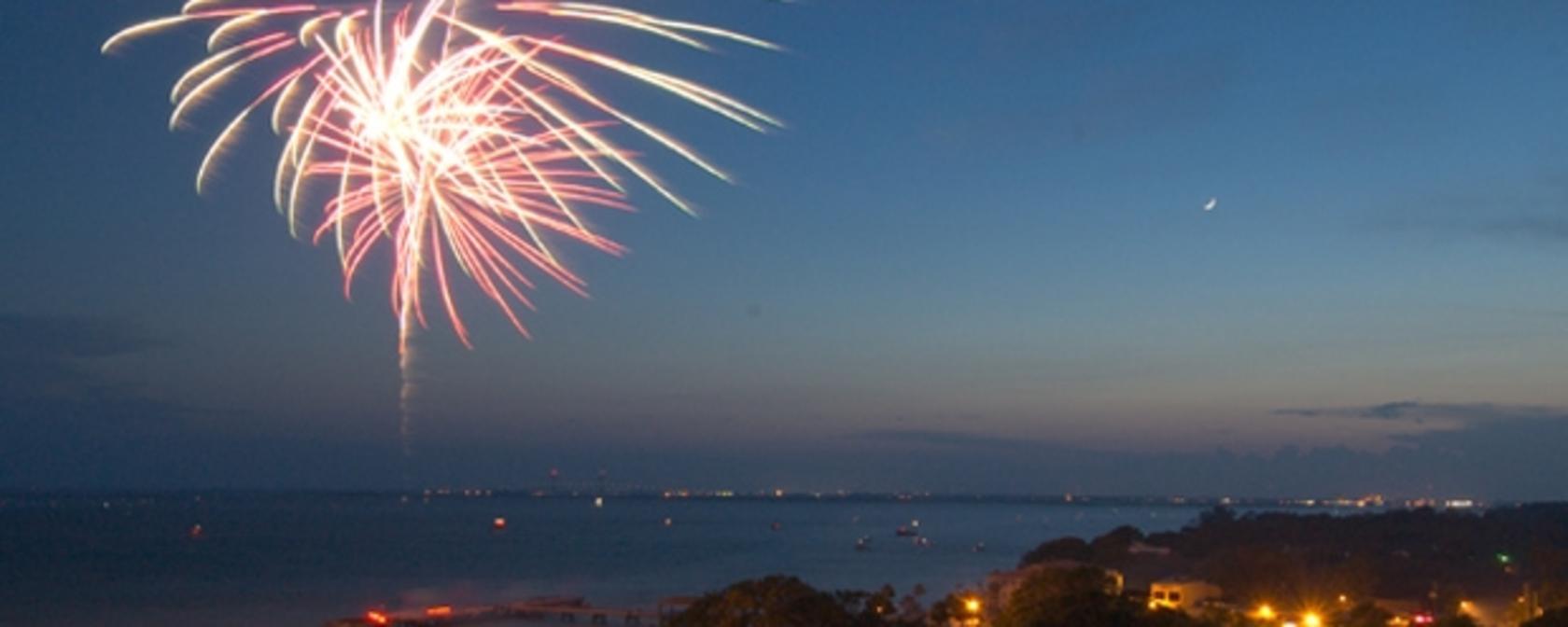 The New Year is getting off to a great start in the Golden Isles! For many people the New Year means a fresh start along with New Year's resolutions. Some of the most popular New Year's resolutions include choosing to exercise, eating healthy, spending more time with family, saving money and trying something new. All of these things can be accomplished here in the Golden Isles, which makes it the perfect place to be in 2015.
It is easy to stay fit and find a wide variety of options when it comes to exercising in the Golden Isles. Biking and jogging are both two very popular activities here and they are great ways to keep active. If you are planning a trip to the area, there are over 25 places to stay where a fitness center is located onsite. View these fitness lodging options. Also, be sure to explore the assortment of nature and bike trails where you can jog or bike through the beautiful coastal landscape that surrounds this area. You may just be surprised at how enjoyable it is to exercise when you are doing it in the Golden Isles. Participating in sports, such as tennis and golf, is another great way to stay active. Several world-class golf courses are featured in the Golden Isles with over 198 holes of golf in total. Whether you are professional or a beginner to the game of golf, the acclaimed courses in the Golden Isles make for a great location to improve your game or just have some fun.
Being healthy is not just about exercising, but it also includes maintaining a balanced diet. With the numerous dining options in the barrier islands as well as the port city of Brunswick, there are several restaurants that offer delicious vegetarian dishes and gluten free dining options. Even though these dishes are healthy choices, they also can be very tasty as well.
Spending more time with family is also a top choice for a New Year's resolution. The Golden Isles is the ideal vacation spot for families of all ages and all sizes. There are endless amounts of activities and attractions for all to enjoy. Whether your family enjoys spending time outdoors or they are interested in history and culture, everyone will discover a favorite thing to do or place to go in the Golden Isles. Make sure to check out the festivals and events that are taking place during your visit to the area as well. Many of these events are a perfect addition to any family's Golden Isles vacation.
Taking a trip to the Golden Isles can also make for an affordable vacation, if your New Year's resolution is to save money. Many of the events, activities and attractions are free of charge or have only a minimal fee. Check out one of our previous blog entries to see a list of free activities to do with kids in the Golden Isles and also our deals page for special offers that you can take advantage of during your stay.
If you are looking to try something you've never tried before, you don't have to search hard. Even if you have visited this seaside community before, there is always something different to try here. Spend a day out on a shrimp boat,  take a tour of Jekyll Island via Segway, horseback ride along our sparkling waters, or even take a ride aboard one of only two gambling cruise ships in Georgia! The Golden Isles is just filled with new experiences just waiting to be discovered.
Choose to immerse yourself in the rich history, tranquil surroundings and picturesque beauty of the Golden Isles this year. Book a coastal getaway today and create timeless memories on the coast of Georgia.