2015 is already off to a great start in the Golden Isles. We are welcoming several new hotels, shopsand restaurants – all adding to the overall visitor experience. We are also excited for our lineup of exciting festivals for the summer season. Make plans to partake in the festivities this summer and you won't be disappointed. Discover new events, eateries and shops, and you'll fall in love with the Golden Isles all over again.
Southern Grown Festival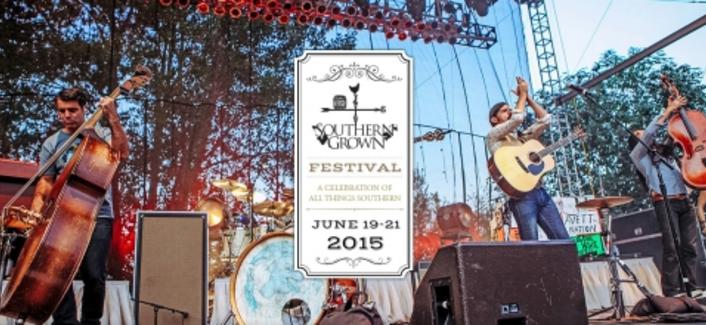 What: Southern Grown Festival
When: June 19 – 21, 2015
Where: The Cloister, Sea Island and The Lodge, St. Simons Island
The Golden Isles' newest festival is set to be a celebration of the culture of the South. This weekend-long event features every true Southerner's favorite things: food, drinks and music. Award-winning chefs and mixologists will descend on the Golden Isles, ready to showcase their culinary flair. Add in nationally-acclaimed folk band The Avett Brothers and a beautiful setting, and you're sure to have a great time.
The Avett Brothers, a band made up of seven members, hails from North Carolina and combines a menagerie of genres such as bluegrass, country, punk, indie, ragtime and more. You'll hear music from traditional instruments like guitars, keyboard and drums, but The Avett Brothers also add in a fun twist with a banjo, cello and violin. The Avett Brothers will take the stage at a one-of-a-kind oceanside setting at The Lodge at Sea Island Saturday evening.
Other events include a fish fry on Sea Island's secluded Rainbow Island and a Sunday brunch like no other. Classes and lectures held on Saturday include songwriting, hunting, cheese making, beekeeping and more. Tickets are on sale now.
Blessing of the Fleet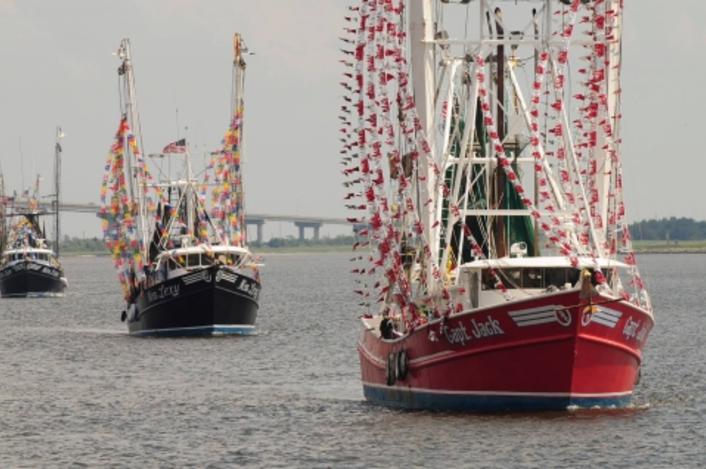 What: Blessing of the Fleet
When: Mother's Day weekend, May 9 – 10, 2015
Where: Sidney Lanier Park, Brunswick
This year marks the 77th year for Brunswick's annual Blessing of the Fleet, making it one of the oldest blessings of its kind in the country. The 2015 Blessing of the Fleet promises to be bigger and better than years past as it moves its location from Mary Ross Waterfront Park to Sidney Lanier Park, under the famed Sidney Lanier Bridge. The Blessing of the Fleet pays homage to and blesses local shrimpers and fishermen as they begin their season.
Held each Mother's Day weekend, this time-honored event will take place both Saturday and Sunday, with the actual blessing and boat parade happening on Sunday. Arts and crafts, food, kids' activities, music and more will all be a part of the fanfare.
Georgia Sea Island Festival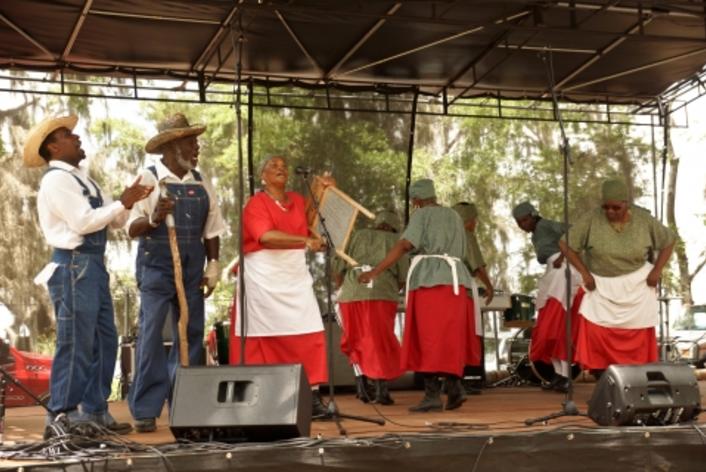 What: Georgia Sea Island Festival
When: June 6 – 7, 2015
Where: Gascoigne Bluff, St. Simons Island
For nearly 30 years, the Georgia Sea Island Festival on St. Simons Island has celebrated the African-American musical traditions, crafts and food of the coastal barrier islands. Nationally known and world renowned, the Georgia Sea Island Singers have been a highlight of the weekend since the festival was first organized in 1977. The Singers perform traditional spirituals, work songs and plays handed down by their ancestors.
Experience the culture and history of the Gullah-Geechee under the sprawling oaks at Gascoigne Bluff. Food and craft vendors show off some of the most wonderful handmade items you can find: smoked mullet, fried fish, sweet potato pone, homemade ice cream, and demonstrations of traditional Gullah-Geechee knitting cast nets and sweet grass baskets.
Brunswick's Old Fashioned Fourth of July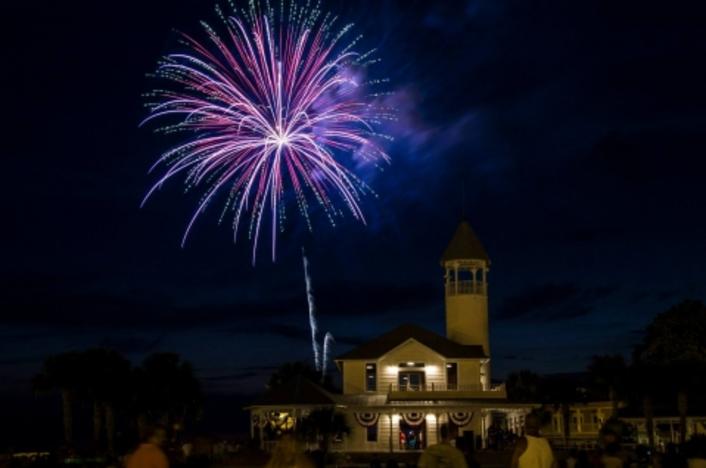 What: Brunswick's Old Fashioned Fourth of July
When: July 4, 2015
Where: Mary Ross Waterfront Park, Brunswick
The Fourth of July is always a magical time, especially in the Golden Isles. Celebrate the birth of America in Historic Downtown Brunswick. Stroll along the quaint streets lined with local businesses, restaurants and shops, and you'll feel as though you've stepped back into a bygone era. Take in the picturesque Victorian architecture and sit a spell in the charming pocket squares along Newcastle Street.
Head to Mary Ross Waterfront Park at 7:00pm on the night of July 4th for some good, old-fashioned fun. Always a popular event for families, locals and visitors, this celebration kicks off with classic games like horseshoes, sack races, tug-of-war and more. The prizes? Free watermelons! Don't worry – even if you don't compete in the games, free slices of watermelon are passed out all night long. Once the sun goes down, the sky lights up with fireworks, usually around 9:00pm. The best part of all? This event is free!
With lots of great festivals coming up this year, summer is a perfect time to visit the Golden Isles. Something exciting is always happening, whether it's a performance at one of our local theatres, an arts and crafts show, or a seaside concert. Check our Festivals & Events Calendar to find out what's going on while you're in town. Also be sure to browse our Weekly Live Music Schedule and you might just discover your next favorite band or artist right here in the Golden Isles. See you soon!
A special thank you to Sea Island, Brunswick Blessing of the Fleet and Downtown Development Authority for providing photos for this post.