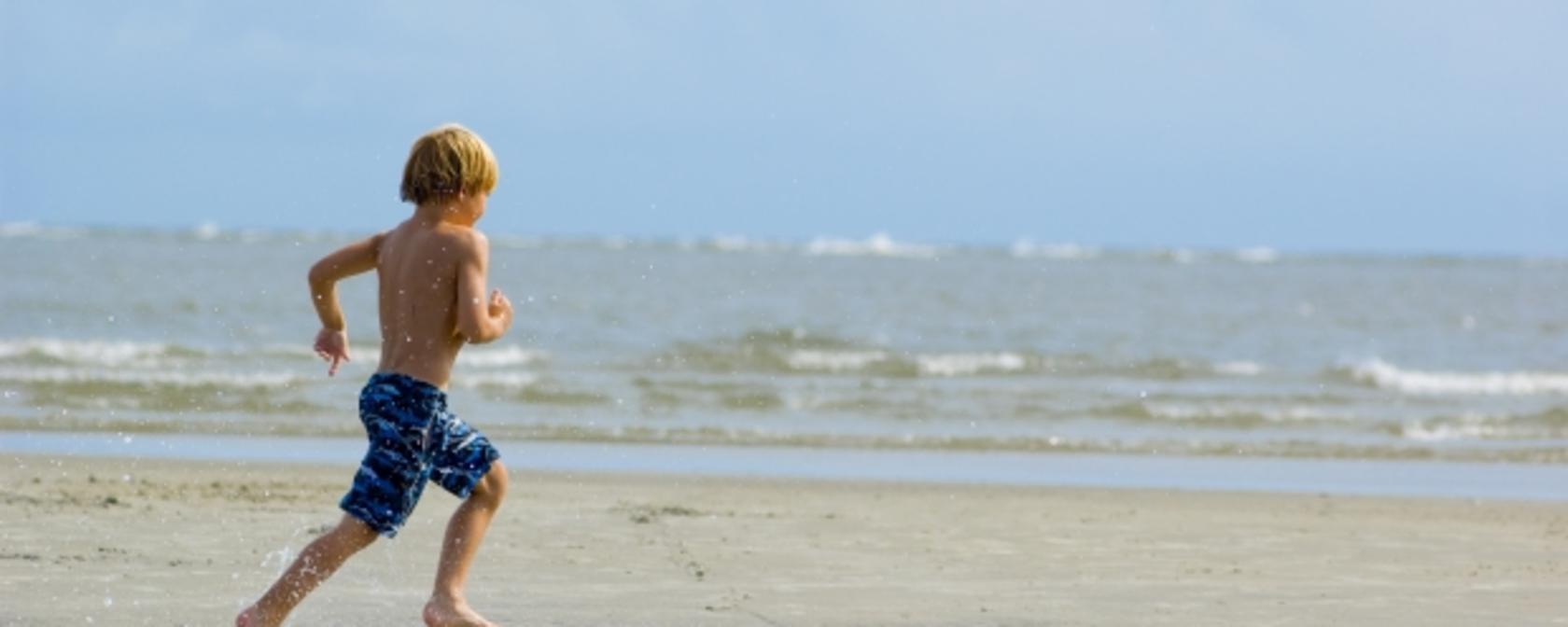 The long lazy days of summer allow for countless hours of sun-drenched fun, water-filled activities, and quiet evenings perfect for chasing lightning bugs, seeking sea turtles or just hanging out. With a bounty of unique camps available for kids of all ages, summer in the Golden Isles is the place to be.
Summer camps enable children to come together to have fun, develop a sense of independence away from home, and gain self-confidence in a safe environment where they can learn new skills. The camp experience cultivates a setting for life lessons, lasting friendships and memories that kids will cherish forever.
The Golden Isles offer a variety of summer day camp options that cover interest areas including nature, sports, performing and visual arts, sailing and even cooking! Choose from what's available this summer:
Hampton Club Junior Golf Clinics
Young golfers are invited to take part in golf sessions at the King & Prince Golf Course at the Hampton Club on St. Simons Island, regardless of experience. PGA Certified instructors will guide children through basic and intermediate fundamental of golf.
Kids' Tennis Camps
The Glynn County Recreation and Parks Department is offering tennis camps for kids to learn the fundamental tennis skills from experienced tennis instructors.
British Soccer Camp
British Soccer Camps provide players of all ages and abilities with the rare opportunity to receive high-level soccer coaching from a team of international experts. Each day includes individual foot skills, technical drills, tactical practices, small-sided games, coached scrimmages, and a daily tournament. Equally important, the Challenger coaching staff provides children with lessons in respect, responsibility, integrity, sportsmanship and leadership.
Golden Isles Gymnastics Summer Camp
The Golden Isles Gymnastics and Cheer Gym camp features professional gymnastics instruction, tumbling, dance, games, rock climbing, arts and crafts, sports, and more.
Summer Camps at the Ritz Theatre
The Golden Isles Arts and Humanities is hosting a series of camps throughout the summer:
Dr. Seuss's Fantastical Adventures: Explore the zany world of Dr. Seuss with games, imagination, and a Seussified vocabulary culminating in a presentational sharing of classroom adventure.
The Magical World of Harry Potter: Young performers will spend these sessions learning about and practicing theatre skills including acting and writing. They will bewitch you with a class-created performance at the end of the session based on the beloved Harry Potter book series.
Actors Academy: Young actors will spend mornings building acting skills with Heather Heath and afternoons creating a unique performance with Lucy Lynn Bryson to be presented on the last day of camp. Guaranteed to stretch your creativity and self-expression no matter what theatrical experience you have.
Filmmaking 1: Young filmmakers come together to experience all angles of film production – from script creation to filming to editing. This high-intensity camp is perfect introduction to film creation for interested young people with little or no experience.
Filmmaking 2: Young filmmakers build on skills learned in Filmmaking 1 while creating a short film integrating advanced camera angles, special effects, and more. Students must have taken previous film camp or approval of camp instructor to enroll in this camp.
Coastal Outdoor Adventure Camps
Coastal Outdoor Adventures offers kids camps on St. Simons Island and Jekyll Island for residents and tourists, providing children with a safe, unique and unforgettable outdoor experience. Camp  themes include Shark Fest, Camp Village Creek and Junior Biologist Camp. Shark Fishing, Kayaking, Paddleboarding, Beach, Seining, Crabbing, Castnetting and Marine Science are all part of this years exciting line up.
YMCA of Coastal Georgia Summer Day Camps
Kids have the opportunity to explore nature, find new talents, try new activities, gain independence, and make lasting friendships and memories. Each week, the Golden Isles YMCA summer camp will focus on a different theme to keep kids engaged and develop a variety of skills and knowledge.
College of Coastal Georgia Kids in College
Kids in College is a longstanding tradition at the College of Coastal Georgia. Originally designed as a summer enrichment program for elementary aged children, Kids in College is now a traditional day camp for elementary and middle school students designed to present relevant academic subject matter in a fun, engaging and exciting way.
Frederica Academy Summer Programs
The Frederica Academy on St. Simons Island offers weekly sessions from June 3- August 8. Age appropriate sessions cover a range of topics during the summer programs.
Summer Sailing Camp
Located at picturesque Brunswick Landing Marina, Golden Isles Community Sailing Center offers easy and affordable access to learning how to sail as well as safety on and around the water. Golden Isles Community Sailing Center (GICSC) instructional programs offer a prime one-design sailing feature program from age 5 to 18.
Sea Turtle Camp
The Georgia Sea Turtle Center offers its annual Sea Turtle Camp program, inviting children ages 6 to 12 to join for the ultimate camp experience as junior conservationists! Be a part of this once in a lifetime program with fun-in-the-sun activities, beach adventures and unforgettable sea turtles!
Horse Camp
Horse Camp, during May, June, July & August, includes horseback riding at Three Oaks Horse Farm and the beach, art, and a petting zoo. Regular Camp, Vacationers Day Camp, Summer Care Programs for working parents and overnight camps are offered to best accommodate your camp needs.
Grand Camp at Epworth By The Sea
Time for grandparents and their elementary aged grandchildren to make memories at Epworth By The Sea! Learn about sea turtles; visit the historic Coast Guard Station and Fort Frederica National Monument.
View our Kids Camps page to learn more details about these summer programs for kids in the Golden Isles.