Although the Golden Isles is commonly known for its miles of beaches and sparkling waters, its beautiful year-round weather conditions make it the ideal golf destination. With 189 holes of golf stretching from the mainland port city of Brunswick to the islands, the Golden Isles and especially St. Simons Island are home to some of the country's most spectacular and widely acclaimed public and private golf courses where you can easily spend the day showing off your skills. 
Grab some good company and get into the swing of things! Read on for the top five golf experiences on St. Simons Island. Where will you tee off next?  
1. Sea Palms Golf Club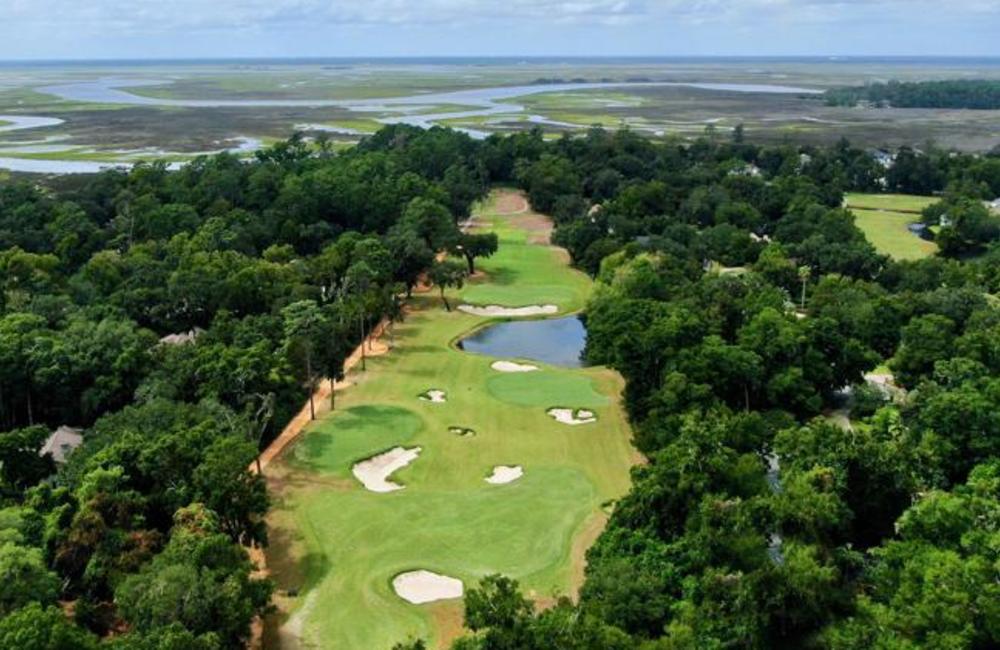 If you've got game, show it off at Sea Palms Golf Club. This challenging public course offers some of the most breathtaking views of St. Simons Island, with an 18-hole course dense with pine trees and towering live oaks. Sea Palms has all you need for a successful golf day and limitless fun! Take in the beauty of surrounding marshes and lagoons, practice at the driving range, and further your skills with private or group lessons. Once you've worked up an appetite, you can end your day with classic southern dining at Sea Palms Resort. 
Schedule a tee time or find additional information. 
2. Neptune Park Fun Zone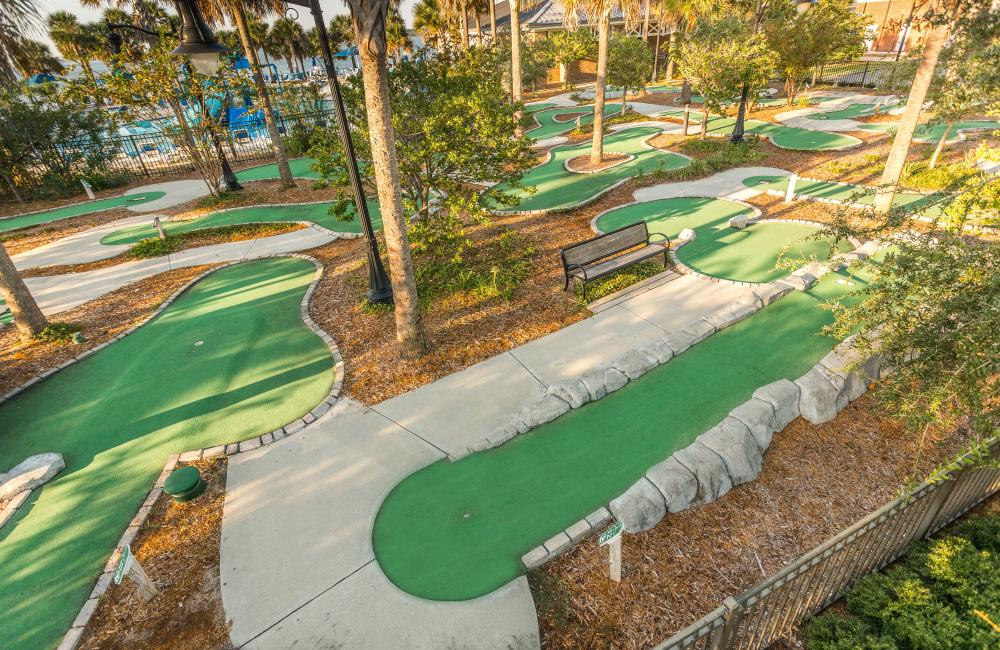 Located in Pier Village nearby the St. Simons Lighthouse is the Neptune Park Fun Zone, your go-to destination for family-friendly fun. Groups can experience an exciting 18-hole miniature golf course on St. Simons Island. Cool off after a game of putt-putt with a swim in the public Neptune Park Fun Zone Pool. You won't want to miss the oceanfront views, on-site concessions, and playground!  
Plan your visit to the Neptune Park Fun Zone. 
3. The King and Prince Golf Course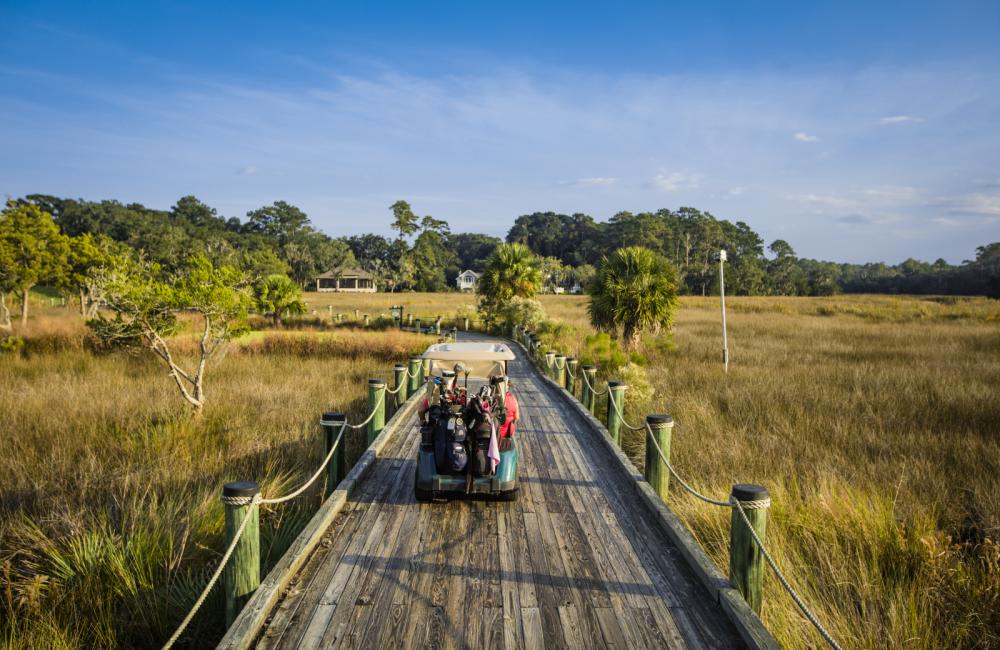 The King and Prince Golf Course  is an 18-hole award-winning course, renowned for its unique design and incredible architecture. Among ancient forests and vast salt marshes, the course is made up of holes that were gently carved from small coastal marsh islands, with beautiful views of nearby wildlife. Also featuring a lake, clubhouse, and an extraordinary state-of-the-art practice facility, you can't go wrong with a golf adventure at The King and Prince. After a day of testing your skills, check out the neighboring King and Prince Beach & Golf Resort for on-site coastal dining  and southern hospitality. 
4. TopGolf Swing Suite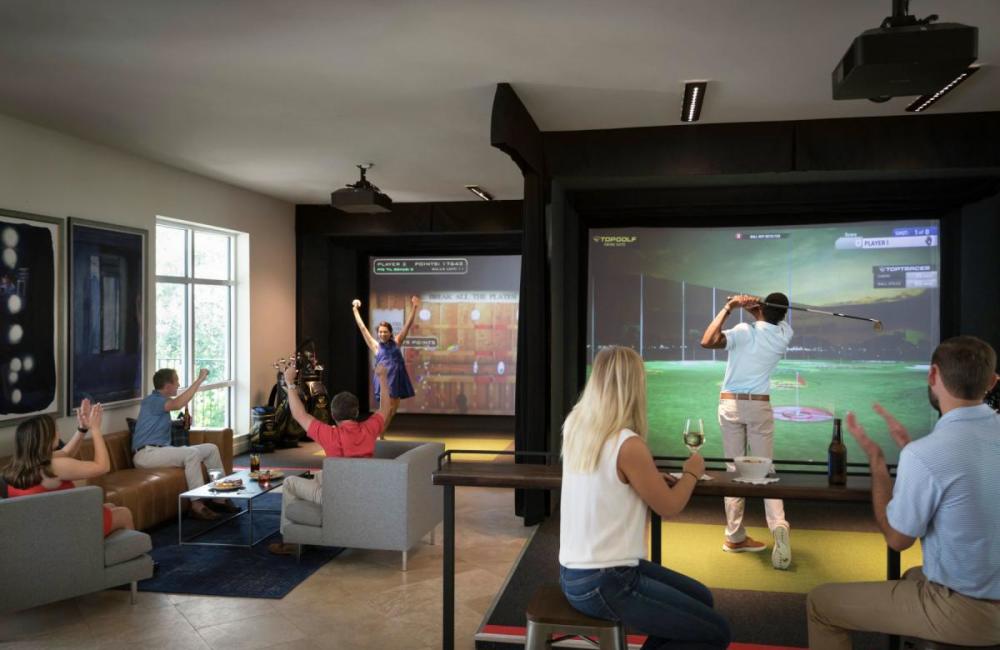 Whether it's a rainy day or you need a break from the beach, make golfing on St. Simons Island an indoor adventure! The Inn at Sea Island is home to the only TopGolf Swing Suite in the Golden Isles, fully equipped with TVs and food services. What do you get when you mix golfing with a bar, snacks, and other games like hockey and zombie dodgeball? Endless fun! Daily play is on a first-come, first-served basis but reservations are also available for groups and private parties. Let the competition begin!  
Plan your TopGolf Swing Suite adventure. 
5. Disc Golf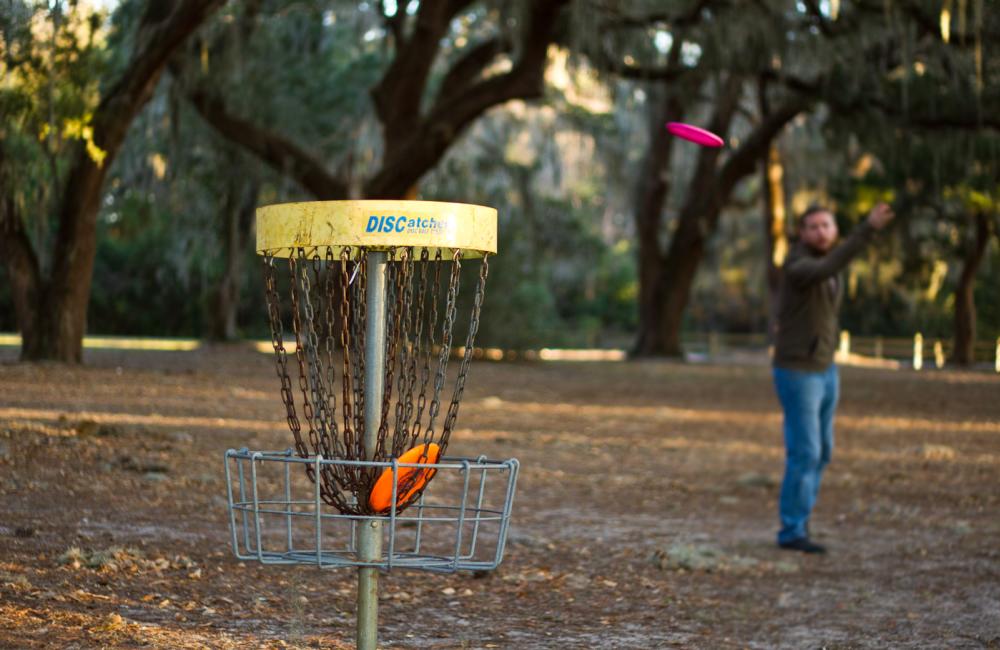 Traditional golfing may not be for everyone, but luckily you can find a 6-hole disc golf course spread throughout a grove of live oaks at Gascoigne Bluff on St. Simons Island. Gascoigne Bluff is the site of an Indian settlement, a marker for many historical happenings, and the perfect location to observe the stunning views of the three small islands across the Frederica River. Challenge yourself with a low tree canopy and hole design that uses live oaks as obstacles. Continue your explorations by taking advantage of the picnic pavilion, fitness trail, and opportunities for boating and fishing. 
All you need is good company and some golf clubs! With stunning surroundings and a balance of sport and relaxation, these St. Simons Island golf experiences are sure to putt you in a good mood. 
Discover the Golden Isles