Now is a great time to discover the newest restaurants, attractions and tours in the Golden Isles. Maybe you're a first-time visitor who is experiencing everything with new eyes, or perhaps you're a tried-and-true visitor who knows the Golden Isles better than you know the back of your hand. Either way, we'd like to introduce you to some of our newest friends to join us on our beautiful stretch of the Georgia coast.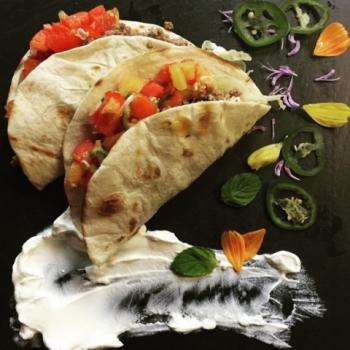 One of the latest restaurants to join the culinary scene in the Golden Isles is Ember, a swanky little eatery centrally located on St. Simons Island. Ember's "farm to fire" approach means the food is always fresh and flavorful. Their menu changes daily according to what's in season and what came out of the garden that morning. Their wine selection and specialty cocktails are some of the best in the Golden Isles.
Find it: 70 Retreat Village, St. Simons Island, 912-434-9384, Open Monday – Thursday 5 – 9pm and Saturday 5 – 10pm.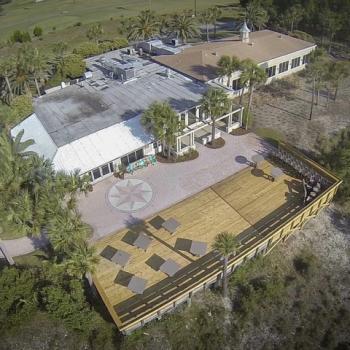 If you had asked us a year ago what one thing was missing from Jekyll Island, we'd have responded with "Mexican food!" Lo and behold, our prayers have been answered with the opening of Tortuga Jack's last spring. Tortuga Jack's is sandwiched between Jekyll Island Mini Golf and the gorgeous Atlantic Ocean. (PS – It's Jekyll's only beachfront restaurant.) Its spacious deck provides incredible views of the dunes and water. Add in fresh-made margaritas and live music on the weekends and you've hit the jackpot.
Find it: 201 N. Beachview Drive, Jekyll Island, 912-342-2600, Open daily at 11am.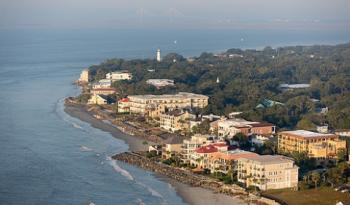 Husband and wife team Will and Katherine Troutman have brought their passion for flying to the Golden Isles and are offering a wonderful variety of awe-inspiring tours of the area. Get your own bird's eye view of St. Simons Island, Jekyll Island, Little St. Simons Island and more as you soar above the treetops in their Cesna 150, Cesna 172 or Enstrom F-28C Helicopter. Catch a glimpse of the marooned tugboat on Little St. Simons Island or spot a pod of dolphins playing in the tidal creeks in the famed Marshes of Glynn.
Find it: 1775 Demere Road, St. Simons Island, 912-689-9117, Open Monday – Saturday 7am – 10pm, Tours must be scheduled in advance.
With decades of experience out in our local waters, Captain Phillip Kempton and his skilled staff have recently taken up Jekyll Island Boat Tours. Grab your family and all your friends, because their boats can comfortably fit up to 49 passengers on their 90-minute tours. Tours depart from the historic Jekyll Wharf, adjacent to the Jekyll Island Club Hotel. In addition to seeing breathtaking scenery, you'll also have the opportunity to see some of our friendliest residents (yes, dolphins!) in their natural habitat.
Find it: 366 Riverview Drive, Jekyll Island, 912-635-3152
We hope to see you here in the Golden Isles soon! Visit your favorite local haunts and try a few new ones out on your next trip. You won't regret it!