Winters in the Golden Isles are short, sweet and mild, generally from early December through early February with daytime highs in the 60's and evening lows in the 40's. This year, we were pleased to find many days in the 70's and lows in the mid 50's. I compare a winter in the Golden Isles to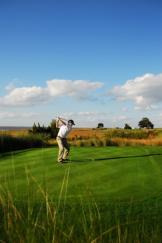 a mild fall up North. As millions across our great nation shovel snow, we are fortunate to enjoy a comfortable climate conducive for activities such as golf, biking, fishing, kayaking and enjoying the many beaches. It is amazing that we are now getting ready to plant our flowers and gardens. 
From the end of February and leading into spring, the temperature steadily warms up even more, leading us into the summer season. The flowers are beginning to bloom, adding a kaleidoscope of color to the many historic sites and parks located throughout Georgia's Golden Isles. The best times to view most varietals, from azaleas to magnolias, are during the months of March and April. Keep in mind this is a best guess and exact times do vary each season according to each year's unique weather patterns. With the warmer winter we have experienced, I anticipate earlier blooms.
Spring is also a great time of year to see, not only nature come to life, but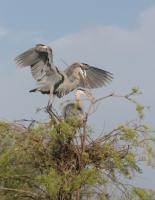 the wildlife as well. As the temperatures rise, the local wildlife along the Georgia coast becomes more active. Thousands of birds arrive to feed along the coastal marshlands as they travel long distances from the southern climates. Over 400 species can be spotted here throughout the year and many are seen as the birds migrate back to their breeding grounds in the north. There are five sites within the Golden Isles along the Colonial Coast Birding Trail that provide the perfect vantage point for viewing a variety of birds, while at the same time catching a glimpse of the areas fascinating history.
So if you missed winter in the beautiful Golden Isles, you can begin planning a spring getaway. Come see why Southern Living just voted St. Simons Island one of their Top 10 Ultimate Spring Escapes while getting to know the rest of Georgia's Golden Isles.