Electric Coast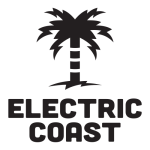 181 Palm Street

St. Simons Island, GA 31522
Details
COMING SOON! Electric Coast is an island community electric adventure gear rental company located on St. Simons Island, GA. Currently focused on e-bike and e-bike accessory package rentals, Electric Coast is the only business in the Golden Isles that is focused on outfitting your freedom of adventure. With a pick-up-and-delivery-only model, adventurers can easily access the tools they need to explore freely – we will bring them right to you, wherever you are. And as one of the few options in the area for e-bike rentals, Electric Coast provides top-of-the-line equipment that will encourage easy roaming far and wide, even in the hot summer sun. 
Electric Coast delivers and picks up your rental, wherever and whenever it's convenient for you on St. Simons Island or Sea Island. All rentals include helmets and bike locks.
Website and online booking coming soon.