Partnership Team
All Golden Isles CVB staff is happy to take your call regarding our Premium Partnership program. We look forward to speaking with you!
Chandler Durden | Marketing Manager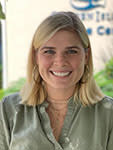 Chandler is the Golden Isles CVB's social media expert in addition to being our go-to team member for partner extranet (partner portal) support for all listings, specials & packages, and events.
Email Chandler | 912.638.9014 | Connect on LinkedIn
Maggie Hughes | Partnership & Operations Manager

Maggie has been managing the Golden Isles Visitor Guide advertising sales and Premium Partnership program sales. In addition, she manages our St. Simons Island Welcome Center.
Email Maggie | 912.638.9014 | Connect on LinkedIn
Scott McQuade | President & CEO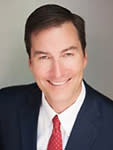 Scott oversees the Golden Isles CVB, constantly advocating for the best quality visitor experience and aiming to protect the economic sustainability of the community. 
Email Scott | Connect on LinkedIn