From marshland to ocean, the Golden Isles fills the Georgia coast with wild adventure, but few natural experiences wow visitors like a night chasing the stars. The Golden Isles' unspoiled coastline is the perfect place to chase the Milky Way and search for constellations. The barrier islands are far enough away from big cities to avoid interruptive light pollution, and conveniently, many of the Golden Isles' best stargazing sights stay open after dark. If your adventure calls for cosmos, these are the four best places to look.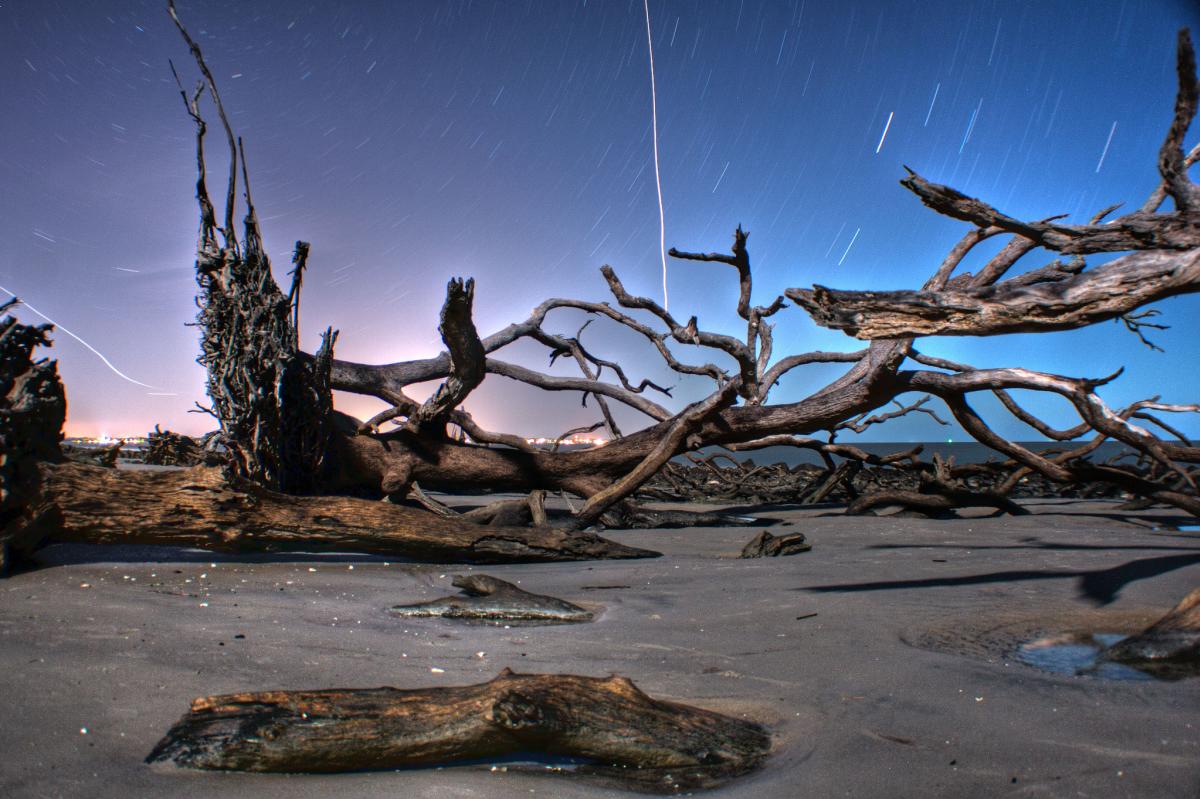 Driftwood Beach, Jekyll Island
It only takes one step on Driftwood Beach to understand its pristine, undeveloped beauty—and that's the perfect recipe for stargazing success. Admire the stars seated upon centuries-old driftwood trees. Or, try your hand at night photography with dramatic driftwood trees in the foreground and glittering cosmos shining above. The opportunities to stargaze here are nearly endless! Just keep an eye on the tide charts, as it's best to visit at low tide.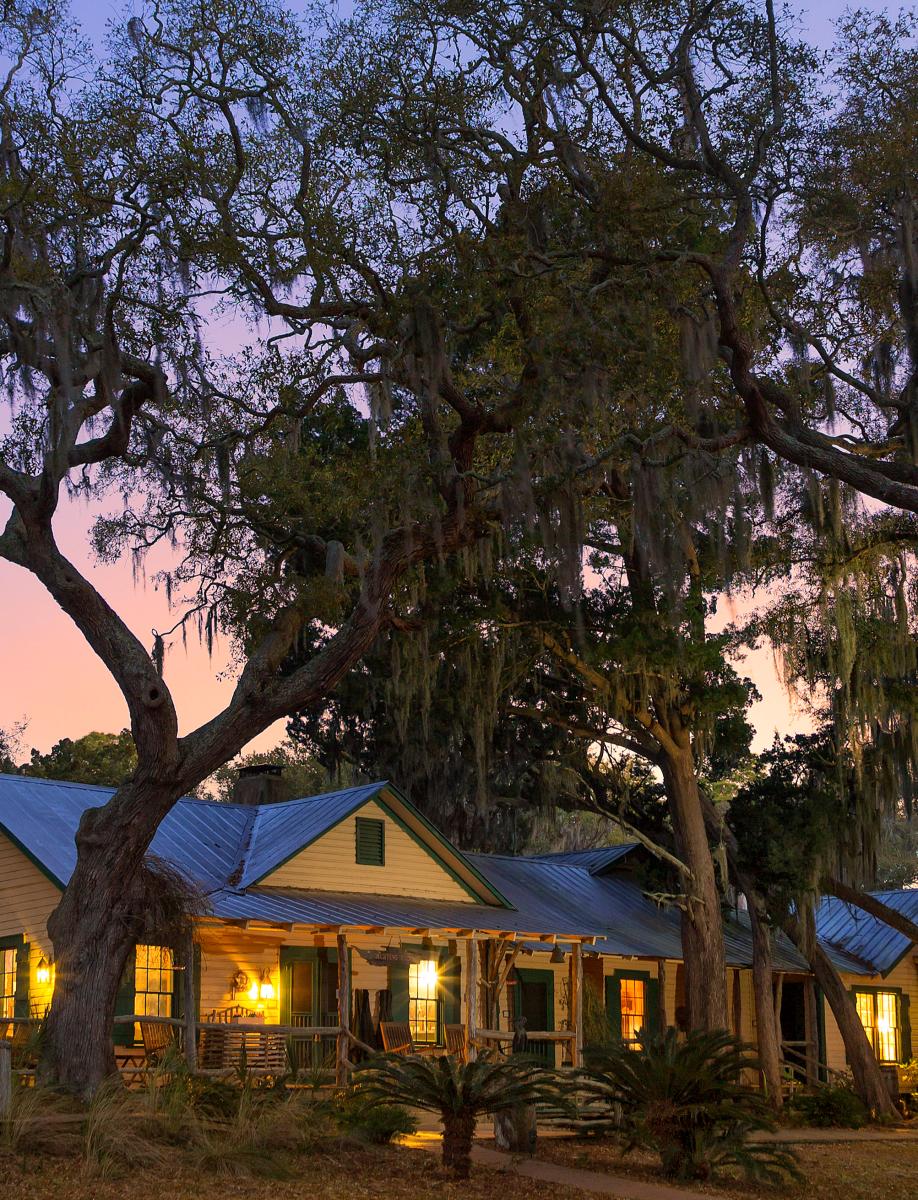 Little St. Simons Island
With its far-flung locale, it's hard to beat stargazing on Little St. Simons Island. This private-beach getaway, accessible only to guests of The Lodge on Little St. Simons Island, boasts 11,000 acres of undeveloped nature, and this nature comes even more alive after the sun sets. Guests can head to the dunes for a stunning display of constellations, or stroll along the island's seven miles of secluded beach for your own slice of heaven under the stars.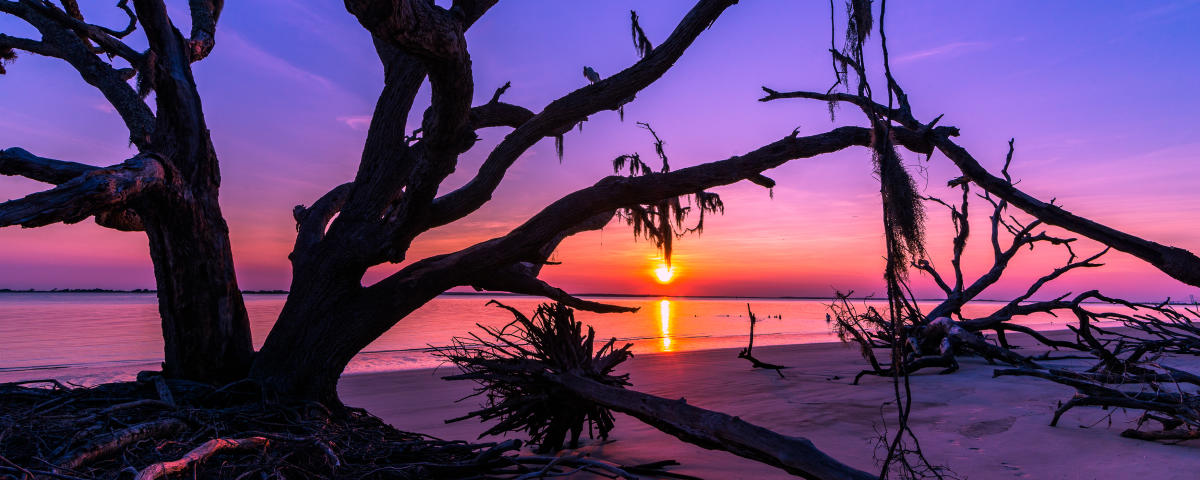 St. Andrews Beach Park, Jekyll Island
The majority of Jekyll Island's beaches face east—making them perfect for catching sunrise—but one lone Jekyll beach faces west, St. Andrews Picnic Area & Beach, and it's the perfect spot for sunset then stargazing. This pristine coastline is on the island's southernmost tip. From a quiet beachfront to the park's wildlife viewing platform, each St. Andrews view is as impressive as the last. And, from spring to fall, the Milky Way travels across the southern sky, making this a great place to admire the galaxy's glowing splash of stars.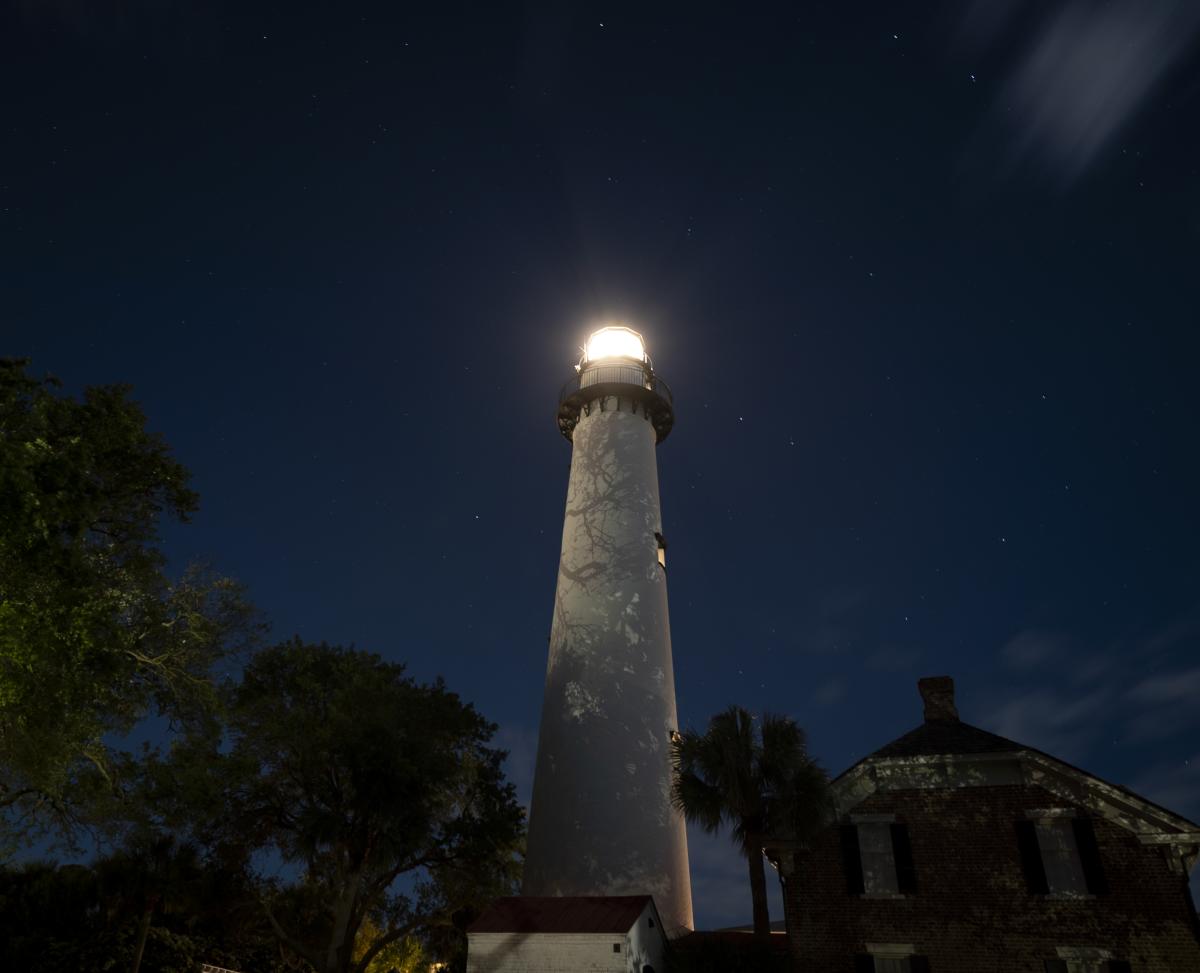 Neptune Park and Waterfront
Neptune Park and the adjacent waterfront boast some of St. Simons Island's best daytime views, but few realize these spots are just as scenic at night—especially when illuminated by a sky of stars. See the historic St. Simons Lighthouse framed by cosmos or enjoy the energy of a buzzing St. Simons Island Pier. Don't forget to stop by St. Simons' Pier Village for a bite on your way in or out.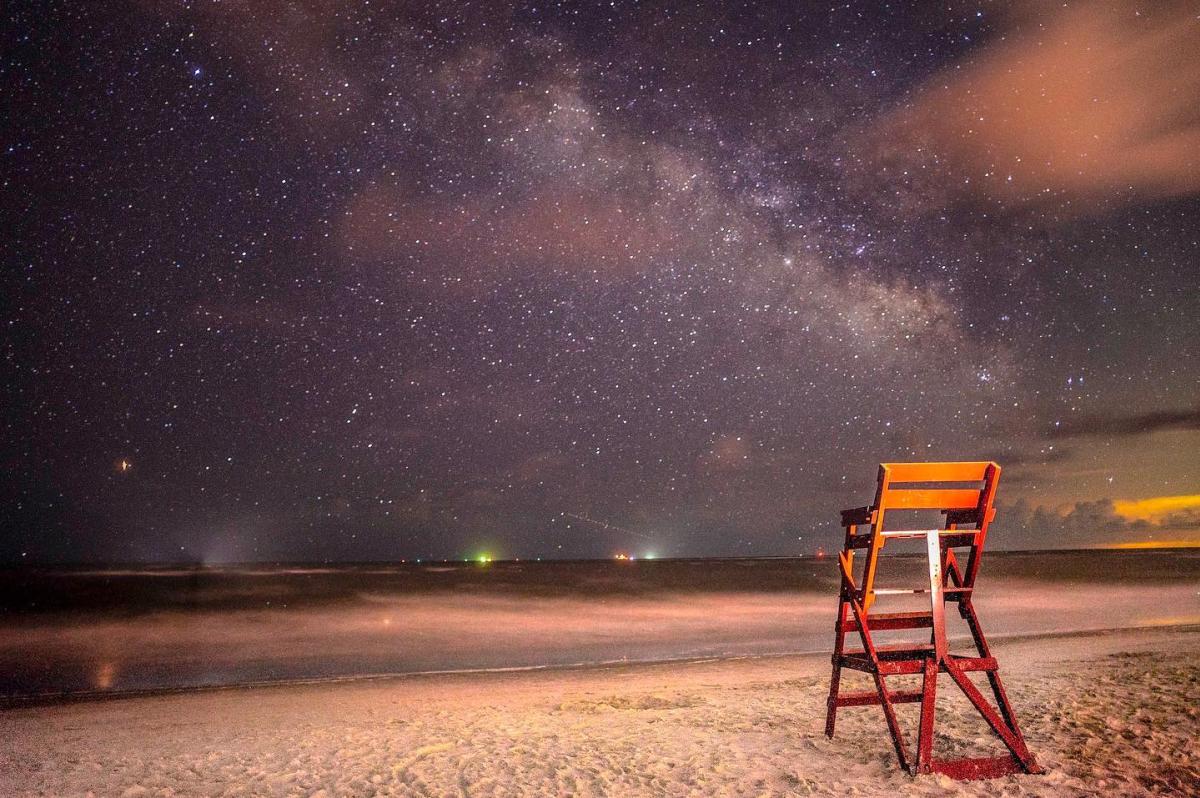 How to Stargaze in the Golden Isles
For a successful and safe stargazing trip, keep these tips in mind:
Know the moon phase: The closer you are to a new moon, the darker the skies and therefore more vibrant the stars. That said, full-moon nights can be just as captivating and photogenic!
Check the weather: Cloudy nights will yield few if any stars, so it's best to aim for a clear night, although partly cloudy nights can work as well.
Use sea-turtle-friendly lights: It's a good idea to keep a flashlight handy when exploring at night, but make sure to use a red LED "turtle-safe" flashlight from May through September. Regular flashlights (even smartphone flashlights) can disturb nesting sea turtles and their hatchlings. If you don't know where to find one, ask your hotel concierge.
Improve your Milky Way odds: Catching the Milky Way is one of the most breathtaking experiences for stargazers, but to see this shimmery star ribbon, you have to know where to look. In the northern hemisphere, the Milky Way rises in the southeast and sets in the southwest. It's visible between mid-February (early in the morning, around 3 a.m. ET) through October (typically visible within 90 minutes of the sunset). Keep this Milky Way guide handy as you plan your trip.
Scope out your spot during daylight: Sure, these stargazing locales come alive at night, but for safety, it's best to see your destination by daylight. Scope out parking and an ideal viewing spot, and note any gear you may need, such as sturdy shoes or an extra splash of bug spray. This scope-out session will not only ensure your safety, but will help you see just how much the Golden Isles changes from day to night!