Golden Isles Tennis & Pickleball
Tennis
Tennis is played year-round in the Golden Isles.  Because it's one of our most popular sports, you'll find courts at parks and resorts throughout the area. 
Find a list of Golden Isles resorts with on-site tennis courts. 
Pickleball on St. Simons Island
Pickleball is a paddle sport for all ages and skill levels. The rules are simple and the game is easy for beginners to learn. The court size is just under one-third the total area of a tennis court, and the ball typically moves at 1/3 the speed of a tennis ball. That makes pickleball much easier to play than tennis.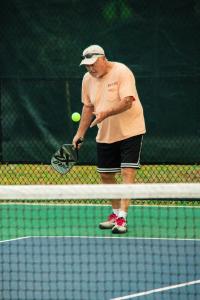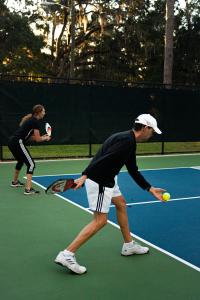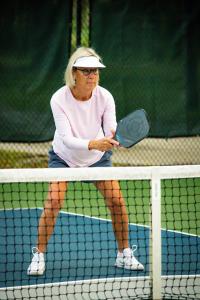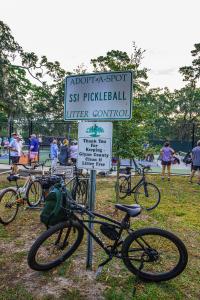 Pickleball can be played year-round in the Golden Isles and is one of our fastest-growing sports. Open play is free and available at four Glynn County Recreation and Parks Department courts: Mallery Park, Kings Park, North Glynn Recreation Complex, and Epworth Park. Anyone is welcome to come and watch or play. Members of The Club on St. Simons Island can enjoy the sport indoors. Temporary memberships are available for purchase.