Shopping Districts in the Golden Isles
Best Places to Shop on St. Simons Island, Jekyll Island and Brunswick
In the Golden Isles, you'll find unique locally-owned boutiques, galleries and stores filled with handmade artwork, clothes fresh from the runway and jewelry perfect for commemorating your trip to the Georgia coast. Here are the top shopping districts, where you can easily spend an entire afternoon shopping until you drop!
St. Simons Island Shopping
Pier Village
The St. Simons Pier Village is located in what many people consider the heart of St. Simons. All along Mallery Street, the entrance to the iconic Pier Village, you'll see stores lining both sides of the street. Stop into Rahab's Rope to browse a selection of artisan made gifts and accessories, where 100% of the profits go to the fight against human trafficking. Or, stock up on beach accessories at SSI Lifestyle. 
Be sure to stop in Savannah Bee to stock up on local honey, skin care products and home gifts. Sample tastings of mead, find great recipes to try at home and learn more about Savannah Bee's commitment to educating kids and adults alike about the importance of bees. 
Golden Isles Bracelet Co. is a favorite among locals. Their beautiful sterling silver bracelets and jewelry have unique designs especially for the area, including mermaids, sea turtles, oyster shells, and their signature St. Simons design.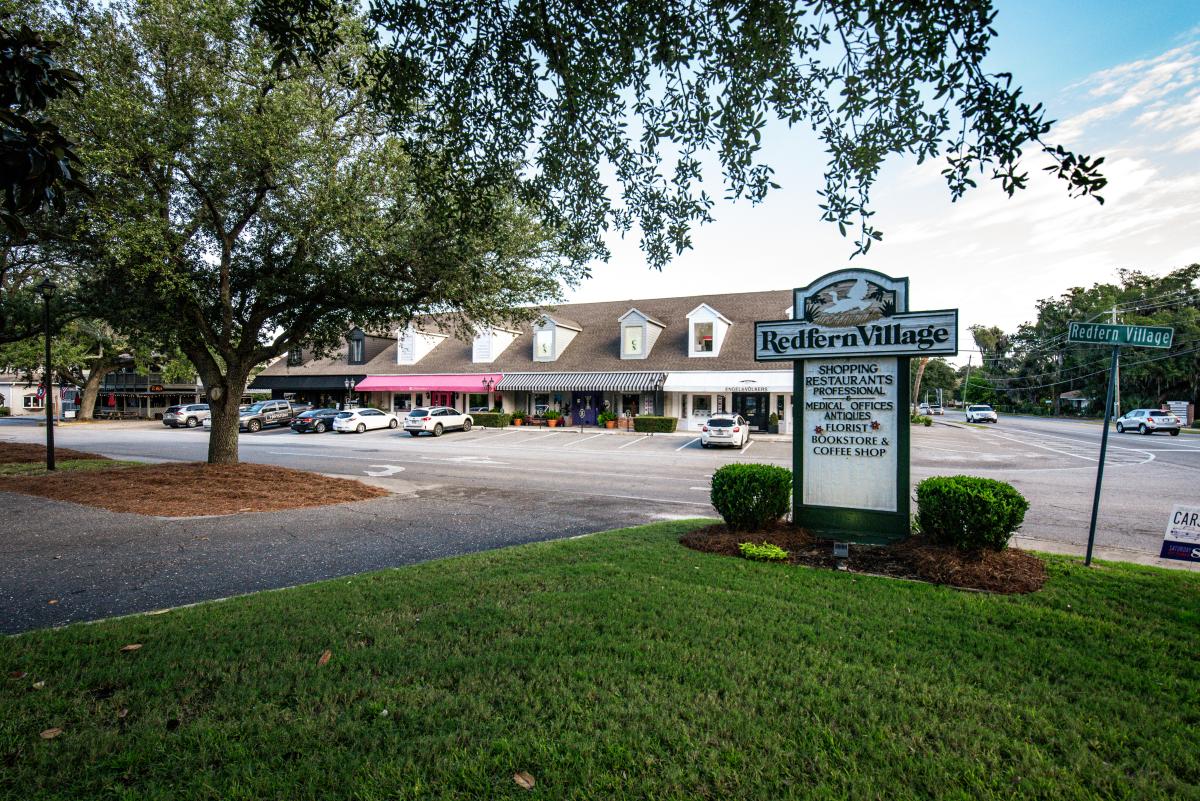 Redfern Village
Easily one of the most popular and beloved shopping and dining districts on St. Simons Island, Redfern Village is not to be missed. Here you'll find great restaurants, locally-owned boutiques and art galleries. If you keep your eyes peeled, you'll even be able to spot one of the St. Simons Tree Spirits! 
Sample dozens of hand-crafted olive oils and balsamic vinegars at Golden Isles Olive Oil, located just around the corner from Redfern Village. Make your own charcuterie plate and pair it with the perfect wine at their Wine Bar. Or, plan your visit by timing it perfectly with one of their cooking classes.
Stroll down the oak-lined streets and make a stop into Two Friends to browse coastal boutique items including clothing and accessories, gifts, and home decor. You can even grab a glass of champagne at The Bubble Bar while you shop. Next, make your way to ALo Naturals to shop a variety of natural skincare products. If you need some snacks and accessories before heading to the beach, stop by Beach Cow Nut Co. 
Conveniently located just across the street from Redfern Village is Dulce Dough, St. Simons Island's most popular bakery. End your excursions with a delicious sweet treat or a coffee break!
Shops at Sea Island
Whether you're staying on Sea Island, or simply exploring the north end of St. Simons Island, the Shops at Sea Island is a wonderful upscale shopping center complete with a full grocery store, bookstore to help you find your next beach read, kids' toy shop to keep everyone happy and occupied during your trip, and several clothing boutiques to fill your vacation wardrobe as well as many other specialty shops. Find more shops at the Market Street Shops, located just across the traffic light from the Shops at Sea Island.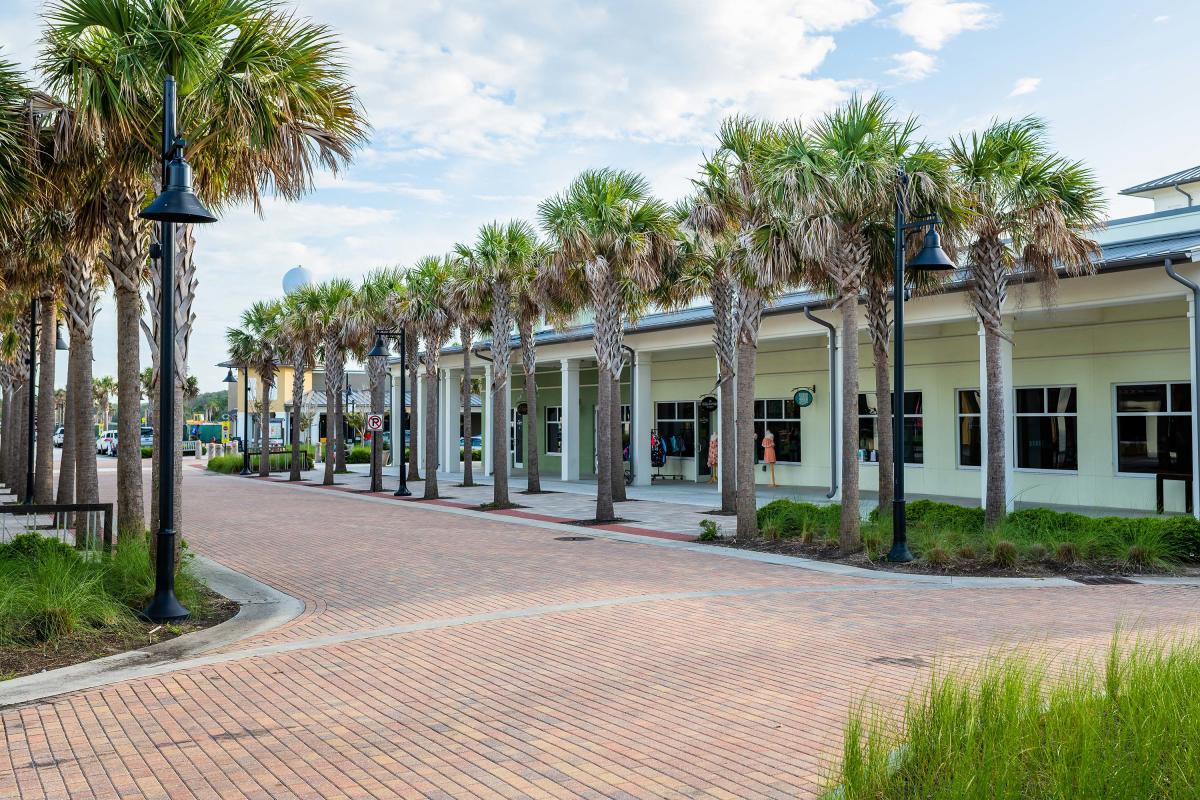 Jekyll Island Shopping
Beach Village
The new Beach Village on Jekyll Island is the most centralized and accessible collection of shops and restaurants on the island. Find the perfect gift to take home, shop from a variety of accessories, or pick up a bottle of your favorite spirits. The Beach Village is also within easy walking distance to some of the island's top hotels and beaches.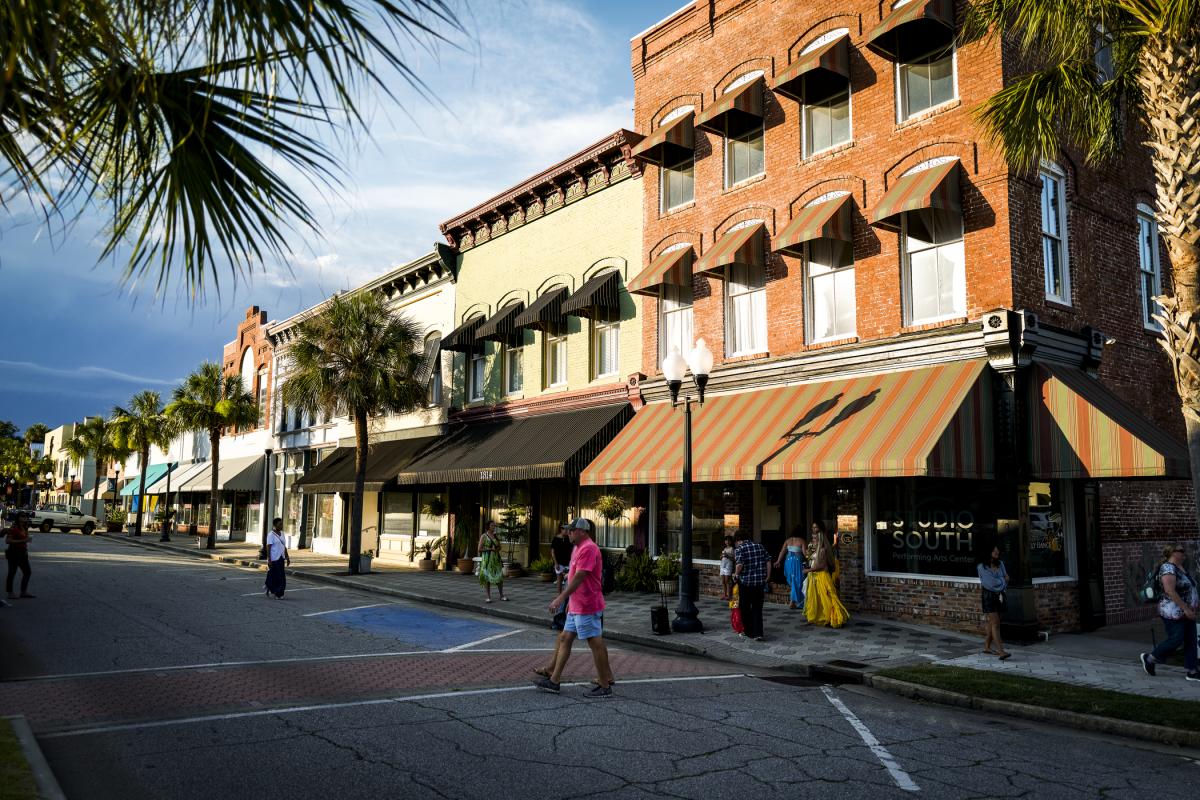 Brunswick Shopping
Newcastle Street
Proudly showcasing original architecture from the Victorian era, Newcastle Street in Historic Downtown Brunswick is home to several locally-owned specialty shops and restaurants. Richland Rum, a Georgia grown rum distillery, offers tours, tastings and bottles for purchase. Stroll along Newcastle Street to experience antique shops, jewelry stores, clothing boutiques, and health and wellness supplies. Make sure to enjoy the beer garden and taproom at Silver Bluff Brewery, and if you work up an appetite grab a bite to eat at Tipsy McSway's Neighborhood Bar & Grill.
The Golden Isles is filled to the brim with dozens of stores and shops to suit any taste. For a complete listing of all stores in the area, please visit our shopping page here.