Whether you're just embarking on a relationship, planning to pop the question or celebrating a golden anniversary, the Golden Isles paints the perfect backdrop for romance. Couples have been flocking to our stretch of the Georgia coast for centuries, only to discover the captivating scenery and blissful ambiance amidst some of our favorite romantic activities in the Golden Isles.
Planning a special Valentine's Day date, a romantic anniversary getaway or just a spontaneous trip? Here's our list of five perfect date ideas to help you win some major brownie points with your loved one: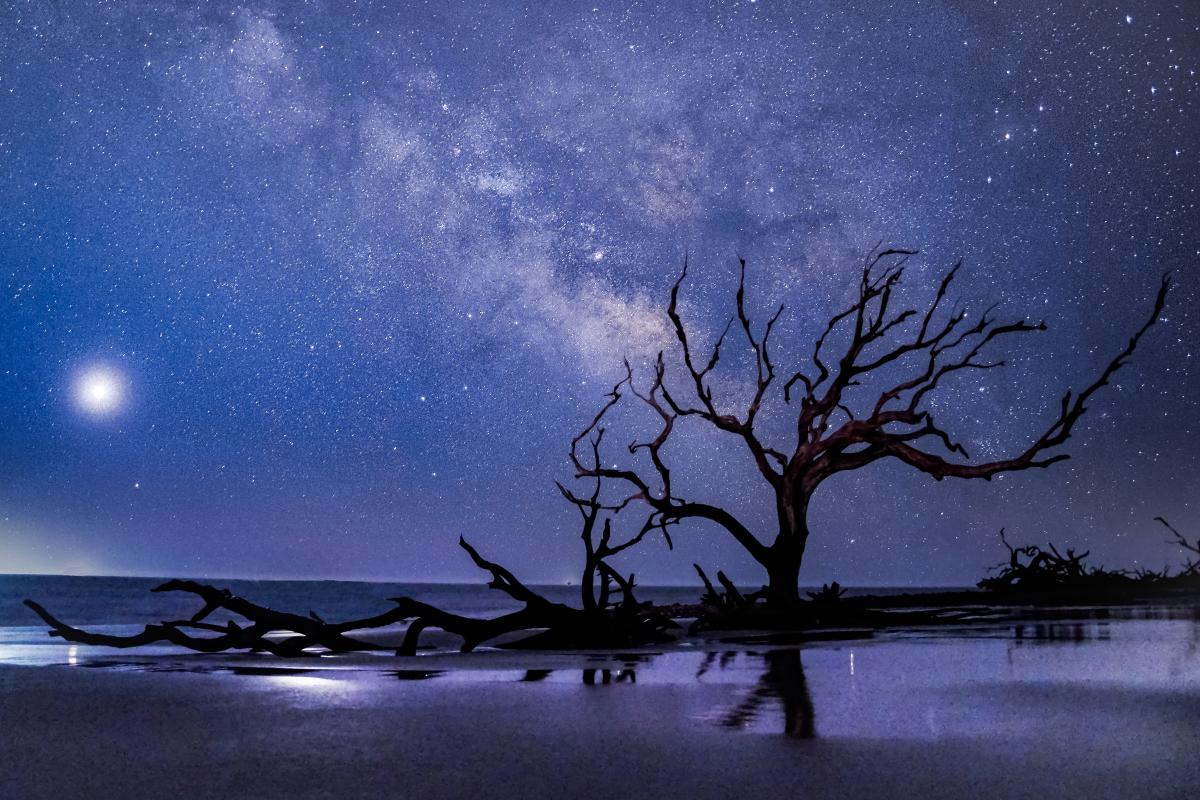 1.  Go Stargazing on Driftwood Beach
This hauntingly picturesque Jekyll Island beach is a great place to watch the stars come out at night. Bring your own blanket, or set up a hammock on the gnarled and twisted tree limbs that line the beach. Visit at sunset to get some nicely lit, romantic pictures of your time together before collapsing onto a blanket on the beach. Keep in mind that the best time to see the stars will be during the new moon phase, when the sky is darkest. After about 30 minutes, your eyes will adjust, and you'll be able to find your favorite constellations. 

2.  Treat Your Taste Buds at Golden Isles Olive Oil
A St. Simons Island favorite, Golden Isles Olive Oil operates a store and wine bar full of delicious delicacies like olive oils and balsamic vinegars, as well as gift baskets full of goodies. The store hosts a variety of events that are perfect for a unique date night. Try a cooking class or enjoy a make-your-own charcuterie board with perfect wine pairings. Golden Isles Olive Oil also hosts wine chats that feature live music and wine tastings.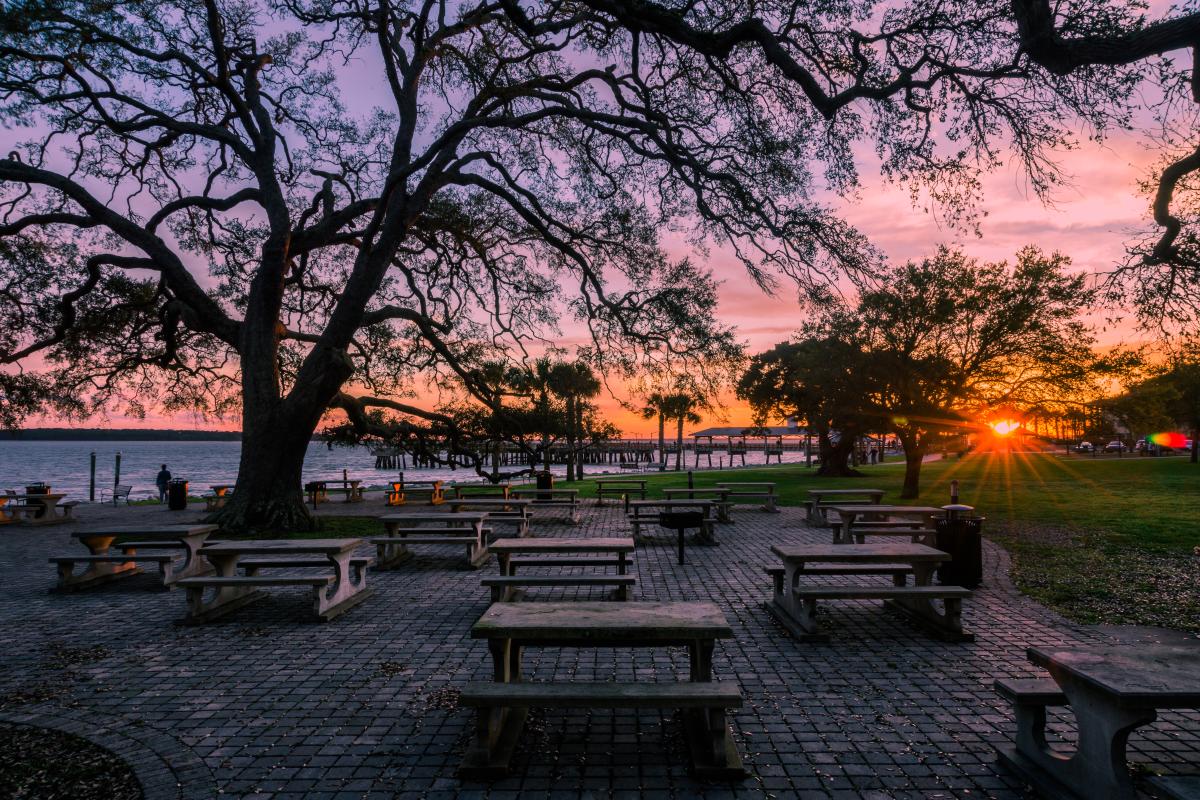 3.  Set up a Picnic at an Oceanfront Park
From oceanfront parks to nature trails, the sprawling live oaks and towering pines will provide ample shade for you and your sweetheart as you dine below their majestic branches. Pack your own lunch or make a quick stop at Sandy Bottom Bagels for an easy beach meal; then, set up a cozy blanket and enjoy the warm sunshine and gentle island breezes. Featuring picnic tables, easy beach access and more, Neptune Park and Massengale Park are beautiful locations for your romantic date.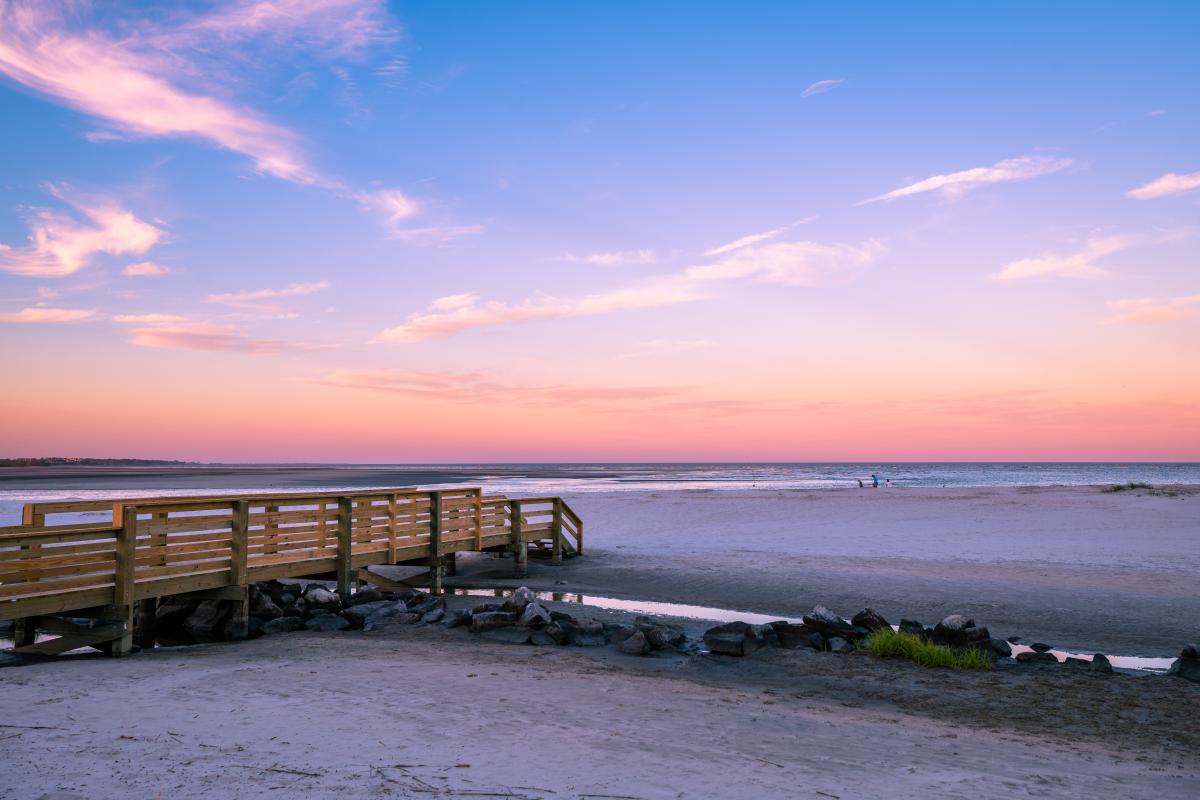 4.  Watch the Sunrise at Gould's Inlet
Sure, it may require an early wake up call, but trust us—it is so worth it. Watching the sun kiss the edge of the Atlantic Ocean as it comes across the horizon while cozied up with your significant other at Gould's Inlet is the absolute best way to start the day. Grab an early cup of coffee or hot chocolate, a sweater and maybe even a blanket before you get there. Take a romantic walk along the beach, or snuggle up and enjoy the serenity from a cozy seat on the beach. In the Golden Isles, there is nothing cliché about this romantic date idea!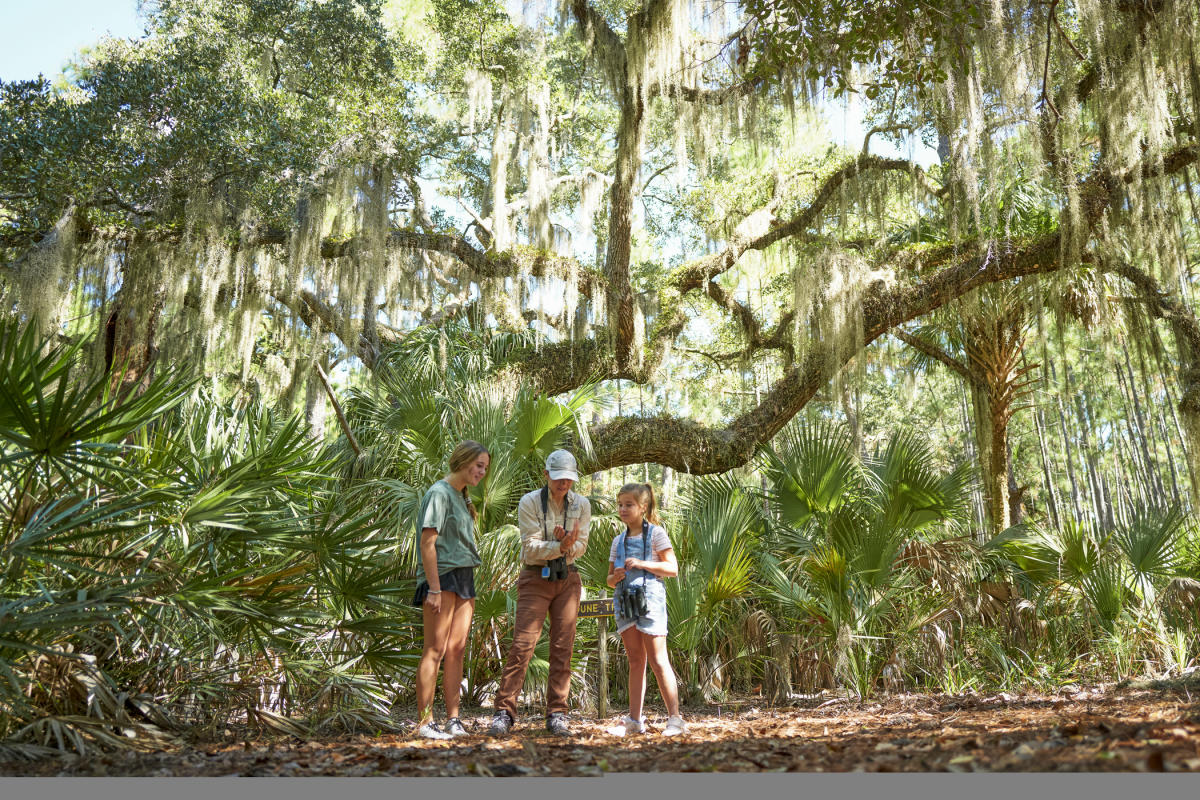 5.  Embark on a Day Trip to Little St. Simons Island
Treat yourselves to an adventurous day on a private island. With 11,000 acres of undeveloped land and seven miles of private beaches, you'll have plenty of quality time to spend together. Whether you prefer relaxing at the private lodge, beach time, kayak tours or nature excursions, there is something for every couple on Little St. Simons Island.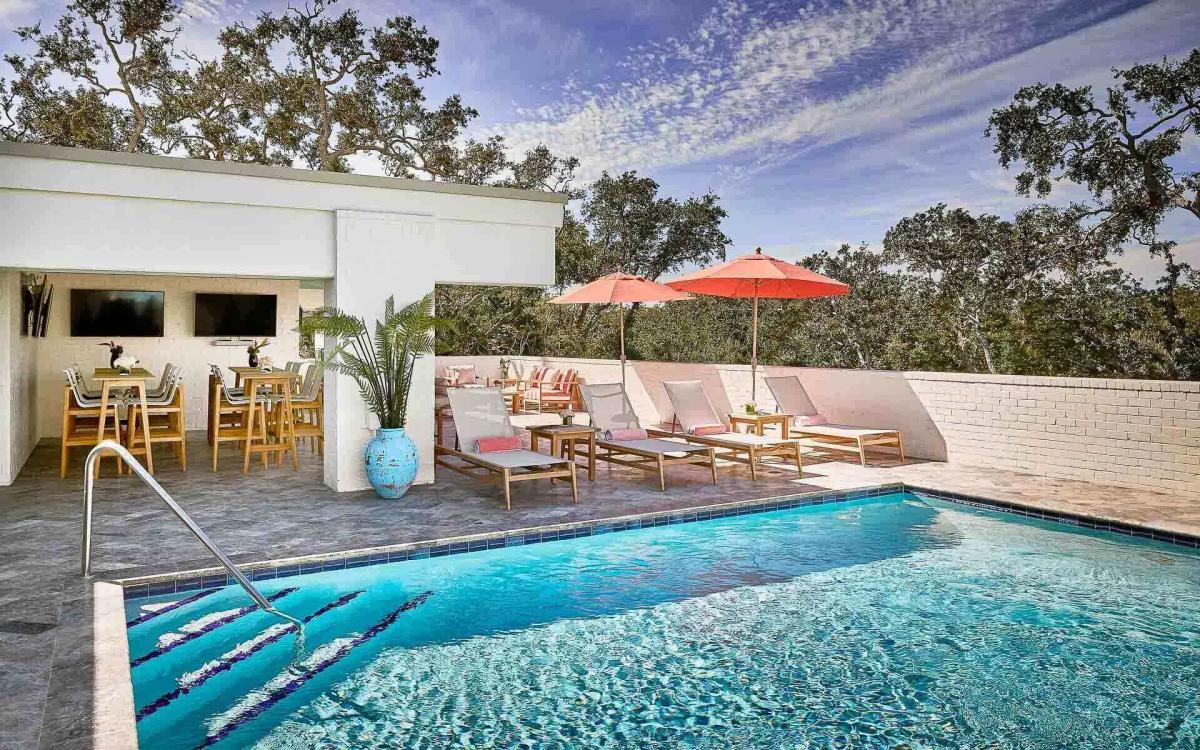 6. Stay at St. Simons Island's Luxury Boutique Hotel, Hotel Simone
We guarantee you won't be disappointed with St. Simons Island's newest boutique hotel, Hotel Simone. Located in the heart of the island, this luxury hotel not only provides phenomenal island views, but is just steps away from the beach, great dining, and plenty of activities. With cocktails available in the lobby bar and on the rooftop, private beach valet setup, complimentary cruiser pick up around town, and a complimentary European breakfast, a stay at Hotel Simone offers an unforgettable experience for you and someone special. 
Looking to add more luxury into your romance routine? Learn more about our favorite way to spend a long luxury weekend in the Golden Isles, and don't forget to check out our lodging specials.