From Nashville hot chicken and fried green tomatoes to fresh-caught wild shrimp, the Golden Isles brims with must-eat dishes. Brunswick, St. Simons Island, and Jekyll Island have tons of delicious restaurants to choose from, ensuring visitors won't have trouble satisfying any craving. Add one (or all!) of the dishes below to your Golden Isles foodie bucket list. Bonus: All of the restaurants below have outdoor dining options, so you can pair your meal with the splendor of the great outdoors.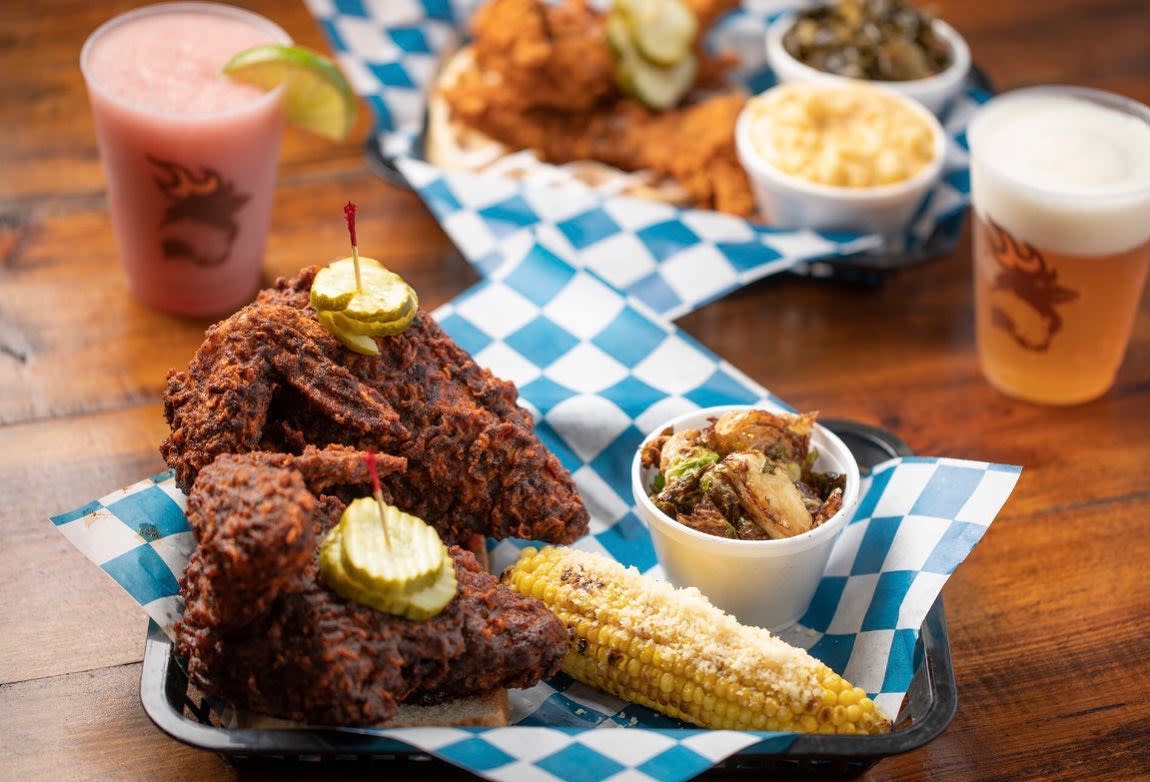 St. Simons Island
The Shrimp and Grits at Echo
No visit to the Golden Isles would be complete without devouring a bowl or two of shrimp and grits, and Echo's rendition of the quintessential Southern dish is one of the best. The dish boasts velvety grits crowned with fried wild Georgia shrimp, collard greens, and andouille étouffée, all of which is enhanced by breathtaking views of the Atlantic from a seat on the oceanfront deck.
The Southern Benedict at Halyards Restaurant
While a trip to Halyards for dinner is a must, the breakfast offerings are definitely worth crawling out of bed for. Try the Southern benedict—a masterpiece of deep-fried chicken breast and collard greens on a bed shaved sweet ham and served with poached eggs, hollandaise, and a fresh-baked biscuit.
The Nashville Hot Chicken at Porch
A welcoming, family-friendly atmosphere complements the comforting fare at Porch. Go for the restaurant's specialty: ultra-spicy Nashville hot chicken accompanied by homestyle sides. Choose from tenders or pieces of bone-in chicken with the likes of maple baked beans, corn on the cob, or pimento cheese grits.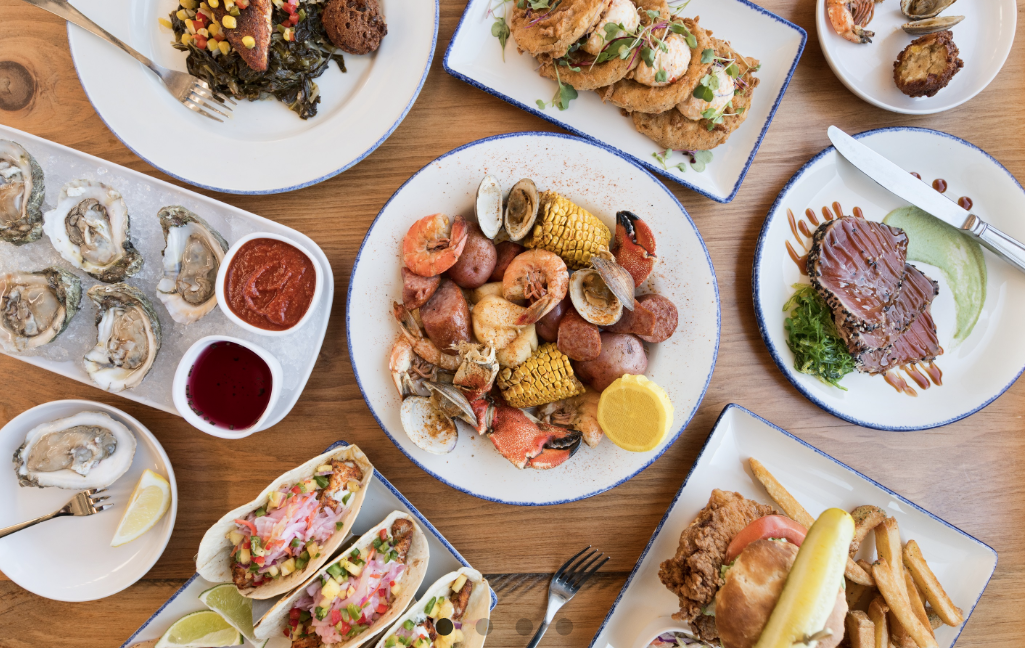 Jekyll Island
The Fried Green Tomato Stack at The Wharf
Located at the Jekyll Island Club Resort, The Wharf offers excellent cocktails and a menu of Southern staples. Before you choose a main course, start your meal with the fried green tomato stack, topped with blue crab, spicy aioli, and garden herbs. It goes beautifully with the fruity frozen Bacardi daiquiri.
The Low Country Boil at Beach House
With 22 brews on tap, the Beach House is the place to pair a bite with a refreshing brew. For a taste of the sea, opt for the low country boil, a simple-yet-delicious platter of shrimp, crab leg clusters, corn sausage, eggs, and red skin potatoes dusted with Old Bay and cooked to perfection. If you have room for dessert, the salted caramel cheesecake is divine.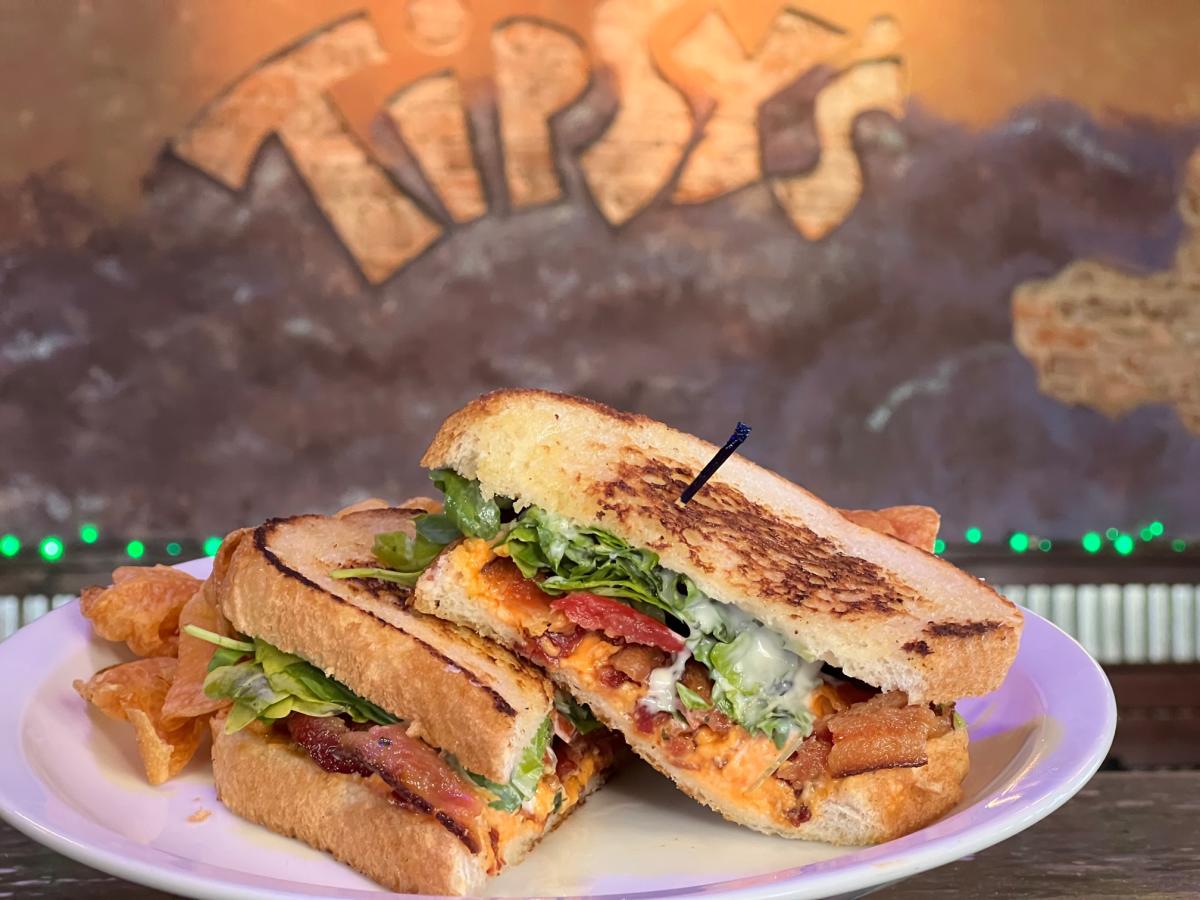 Brunswick
Philly Cheesesteak Sandwich from Fish Tales Pub and Grill
Discover American classics at Fish Tales Pub and Grill, located on site at Southern Retreat RV Park. The philly cheesesteak sandwich is one of the most popular items on the menu, packed with flavor. Wash it down with custom craft lager from Silver Bluff Brewery.
Tucked in historic Downtown Brunswick, this casual neighborhood bar and grill is a locals' favorite. Don't miss one of its signature dishes: a BLT with bacon, sliced tomato, arugula, and basil mayo on Texas toast.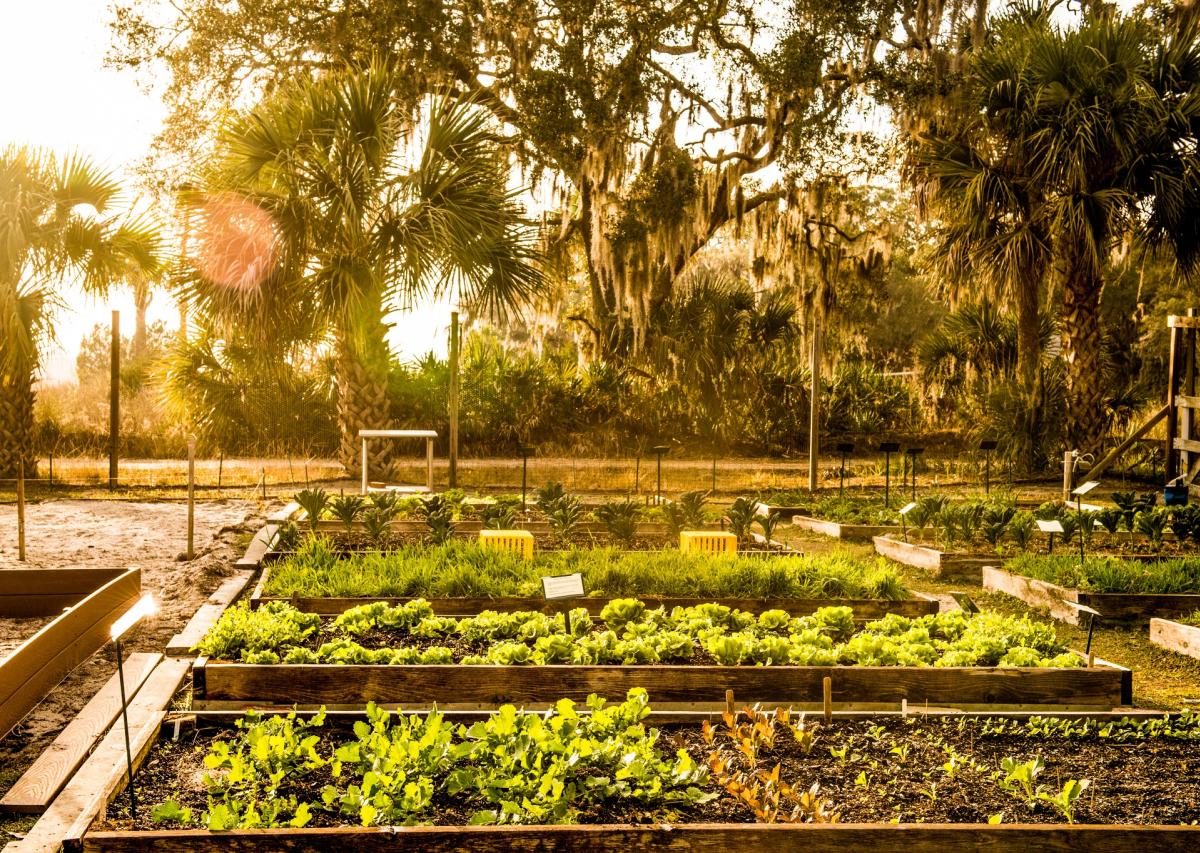 Sea Island & Little St. Simons
Guests staying on Little St. Simons Island and Sea Island also have tons of culinary experiences to look forward to. Sea Island's all-inclusive property offers access to over a dozen dining options, from the beautiful Georgian Room to the beachside Southern Tide. The Lodge on Little St. Simons Island also offers all-inclusive stays featuring three hearty meals per day prepared with locally sourced ingredients and served family-style.