Not only is breakfast the most important meal of the day, it's arguably our favorite meal of the day. The Golden Isles is home to many beloved breakfast spots, and here are a few of our favorites to help you jumpstart your Golden Isles adventures. You can't live a full life on an empty stomach! Join the Golden Isles breakfast club with these must-try restaurants: 
Breakfast Restaurants on St. Simons Island 
1. ECHO  
Treat yourself to a meal at the only oceanfront restaurant on the island, ECHO, located at The King and Prince Beach & Golf Resort. Choose from breakfast favorites with a coastal twist, like the Seafood Omelet, Praline French Toast, or Shrimp & Grits. You won't be disappointed by the southern flavors and beautiful beach views. 
What Not to Miss: Enjoy an a la carte brunch every Sunday with a new menu weekly.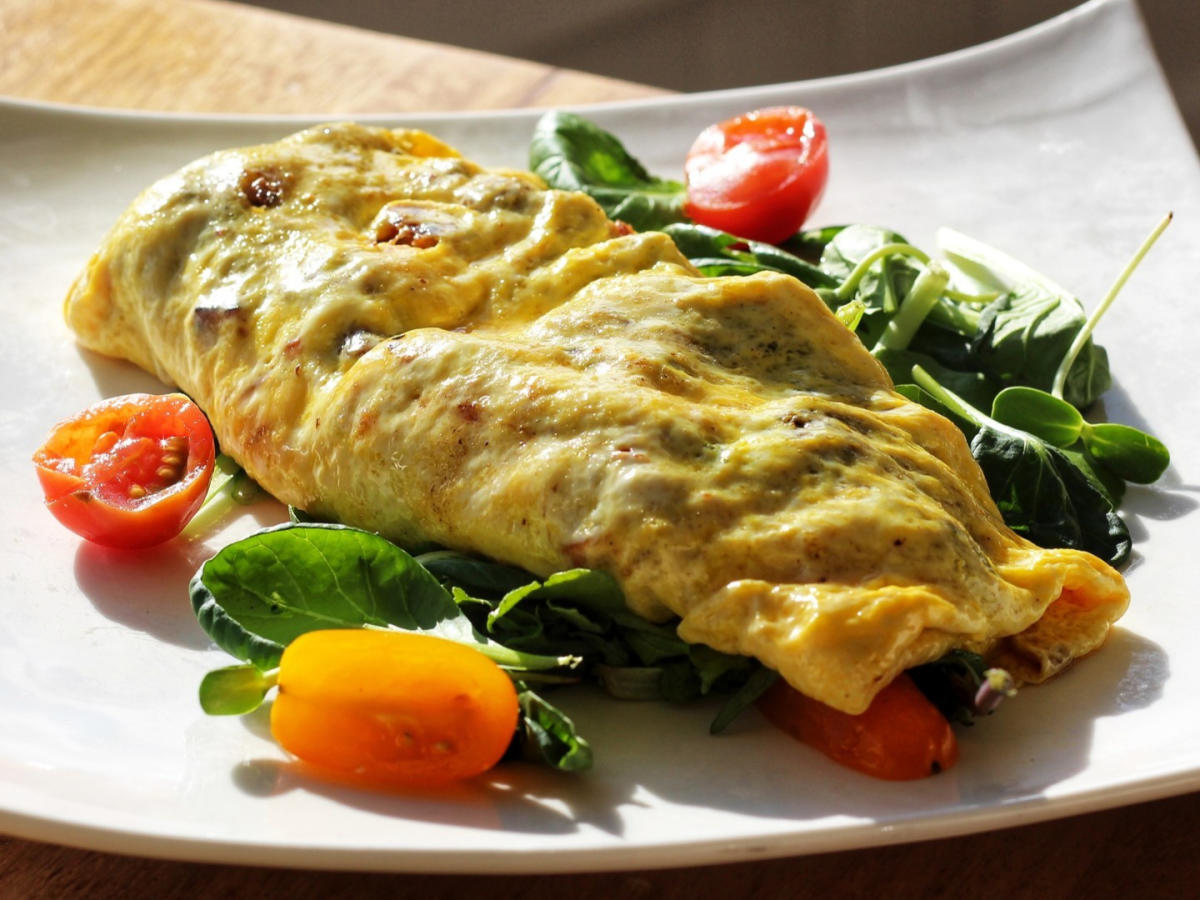 2. Palmer's Village Café 
Breakfast is served all day, lunch is always on point, and you'll feel like a local from the moment you enter the wooden door! Palmer's Village Café has a passion for excellence, and everything on the menu is amazing, from the ground sausage to the famous tomato jam that's crafted in-house daily from fresh and regional ingredients. There's no wonder this breakfast spot is one of the most popular stops on the average visitor's itinerary!  
What Not to Miss: The famous banana pudding pancakes! 
3. Sandy Bottom Bagels 
Say good morning with an authentic New York-style bagel from Sandy Bottom Bagels! These bagels are hand-rolled, kettle-boiled, kosher and freshly baked, and of course, absolutely delicious. Choose from sweet or savory options and homemade cream cheese flavors to create the perfect grab-and-go breakfast for watching the sunrise on the beach. 
What Not to Miss: The tasty "Jack's Smore's Bagel" that features Nutella, marshmallows, and graham crackers!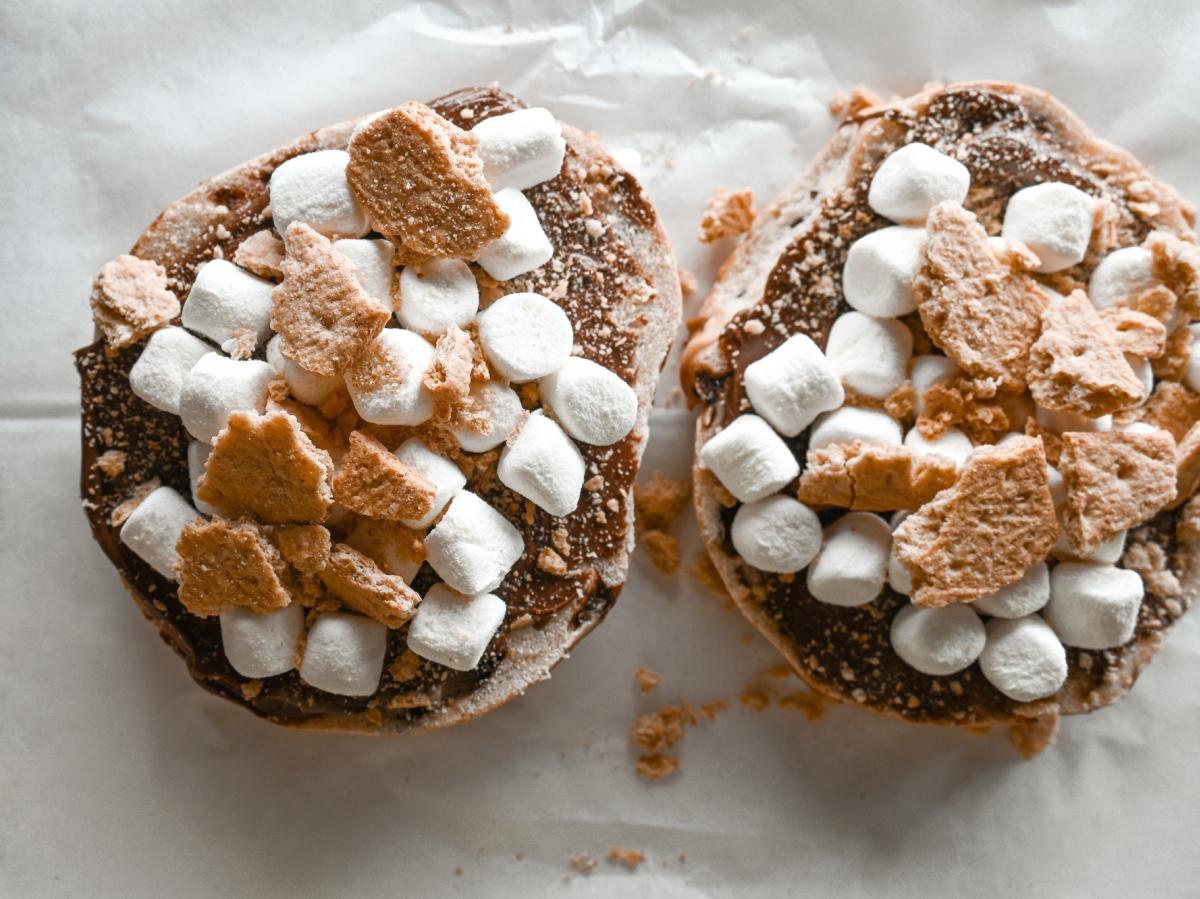 4. Mallery Street Café 
Located in Pier Village, Mallery Street Café's menu features all the favorites like homemade pancakes, open-faced biscuits with sawmill gravy, and steak and eggs. They're open every day, serving hearty meals up fresh until they close at 2:00pm. Here you'll find breakfast offerings with all the classics you know and love. 
What Not to Miss: You can't go wrong with the eggs benedict. 
5. Wake Up Coffee Company 
Get your caffeine kick at Wake Up Coffee Company on St. Simons Island! Enjoy high-quality coffee and other specialty drinks, as well as an assortment of sweet treats and pastry items. Or, try their avocado or peanut butter toast. You can even purchase a bag of coffee to take home with you! 
What Not to Miss: Wake Up Coffee Company also has two locations in Brunswick. 
6. Dulce Dough Bakery 
The most delicious donuts can be found at the charming Dulce Dough Bakery, known for its unique flavor combinations of both sweet and savory. Pair your donut with a slice of quiche, a breakfast sandwich, or a classic latte. Here you'll find a selection of bakery items that are worth rolling out of bed for. 
What Not to Miss: You have to try their melt-in-your-mouth biscuits!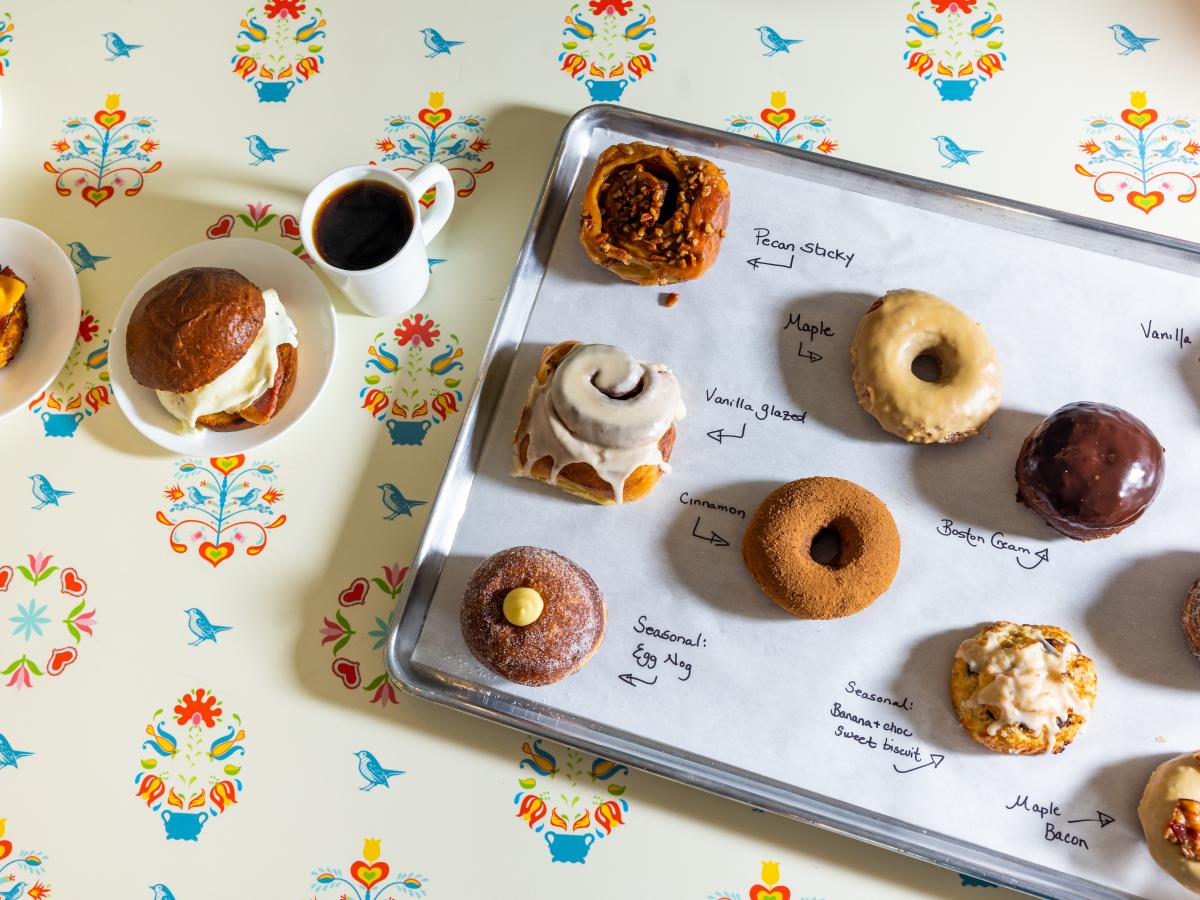 Breakfast Restaurants on Jekyll Island 
1. Eighty Ocean Kitchen & Bar 
Good food will put you in a good mood! Delight in an oceanfront breakfast at Eighty Ocean Kitchen & Bar and experience the flavors of the Lowcountry. From mini waffles with maple syrup and berries to an eggs benedict with skillet honey cornbread, you'll find something on the menu to satisfy your morning cravings. 
What Not to Miss: The bottomless bellini is offered during breakfast and brunch hours with the purchase of an entrée. 
2. The Pantry 
For a casual breakfast, The Pantry on Jekyll Island has both grab-and-go items as well as indoor and outdoor seating. Fuel up for a day of exploring with a pastry, breakfast sandwich, or breakfast burrito, and pair your meal with a customizable coffee, hot chocolate, or tea. 
What Not to Miss: The fresh, mix and match smoothies!  
Breakfast Restaurants in Brunswick  
1. Fish Tales & Pub 
Whether you're an early riser or if you prefer a little extra shuteye in the mornings, you can take advantage of the all-day breakfast at Fish Tales & Pub located in Brunswick. Choose from the classics like pancakes, biscuits, and gravy, or an egg plate with your choice of meat, grits, and toast. 
What Not to Miss: The King Tide, which features fries topped with cheese, peppers, onion, ham, and eggs. 
2. Daddy Cate's Coffees 
Start a day of discovering historic Downtown Brunswick with breakfast at Daddy Cate's Coffees. If you're in the mood for something sweet, grab a homemade muffin, pastry, or cinnamon roll. For something savory, we promise you'll love the breakfast croissants that come with egg, cheese, and your choice of meat.  
What Not to Miss: The selection of specialty coffees, gourmet teas, milkshakes, floats, and more. 
Disclaimer: Daddy Cate's Coffees is temporarily closed.