Just because the Golden Isles may feel far away, it doesn't have to be! Bring the historical figures, beloved characters and beautiful scenery of St. Simons Island, Sea Island, Little St. Simons Island, Jekyll Island and Brunswick to your front doorstep and into your cozy living room with this list of books and movies that take place in the Golden Isles. Let your imagination run wild and revel in the stories - both fictional and historical - that have become a part of the Golden Isles. 
Books About the Golden Isles
Sometimes, there's just nothing better than curling up on the couch with a good book, becoming absorbed with the characters and their story lines, and forgetting the world outside. Each of these books featured below can all be purchased at our Golden Isles Welcome Center on St. Simons Island as well as local bookstores and major online retailers.
For Kids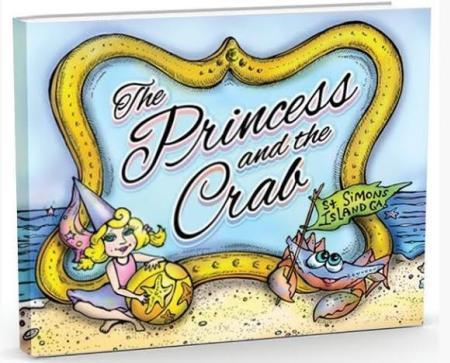 The Princess and The Crab: This delightful children's picture book was written by the King and Prince Beach & Golf Resort's owners for their children. It's a fun and playful coastal spin on the beloved princess and the frog fairy tale. Historical sites that are special to the Golden Isles are woven into this story, making it educational, too! 
Paca & His Pals Visit St. Simons Island: A locally-made coloring book sure to fill hours of entertainment for kids! Join the adventures of Paca the bear and his friends during their trip to the island as they visit the beaches and historical sites.
For the History Buff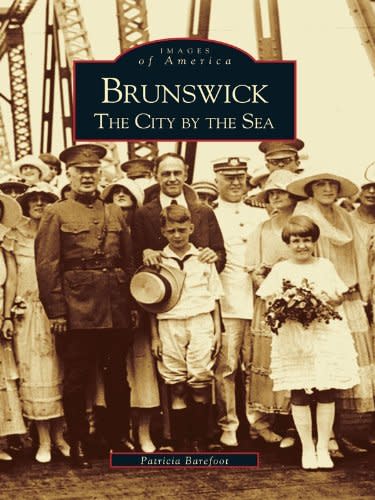 Images of America series: Step back in time and picture (literally!) what the Golden Isles looked like at various times throughout the 19th and 20th centuries. From the construction of the F.J. Torras Causeway to the iconic days of the Jekyll Island Club, you'll be transported to a entirely different day and time, and will hopefully learn something new along the way! Opt from books about each of the Golden Isles. 
A Historical Crash Course on Coastal Georgia and the Golden Isles: As told by favorite local historian Buddy Sullivan and penned by local writer Larry Hobbs, this 70-page book is a quick read yet filled with a wealth of historical and factual information about the Golden Isles. Learn about the area's rich and storied history, dating back to the 1500s. 
Journal of a Residence on a Georgian Plantation in 1838-1839: Read this first-hand account from famous English actress turned plantation owner's wife Fanny Kemble. Married to infamous plantation owner Pierce Butler, Fanny recounts her time spent in coastal Georgia during the plantation era. Shocked and horrified by what she witnessed, her journal has been an important piece of literature in illustrating the harsh realities of plantation life. 
For the Romantic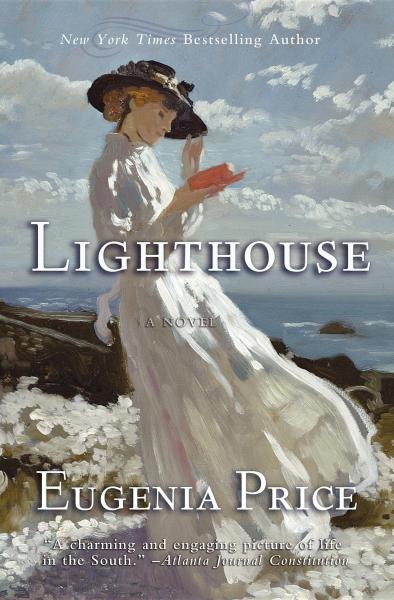 Eugenia Price's St. Simons Trilogy: If there's ever been an author or book series more highly regarded and loved in the area, it's Eugenia Price's iconic St. Simons Trilogy. Her three novels, Lighthouse, New Moon Rising and The Beloved Invader, take readers on semi-fictional and historical journeys through the island's past and those who blazed the trail for us today. Work alongside James Gould as he prepares to build the St. Simons Lighthouse. Become a part of the Couper family during their time at Cannon's Point. And when you're ready to travel to the Golden Isles again, embark on this itinerary with Eugenia Price to guide the way. 
Splendid Isolation: Another historical dive into the rich and illustrious past, this novel written by local author Pamela Bauer Mueller, follows four employees as they begin their posts at the Jekyll Island Club during its heyday on the island. Uncover the secrets and pastimes of America's most elite families and enjoy the true splendid isolation found only on Jekyll Island. 
For Daydreamers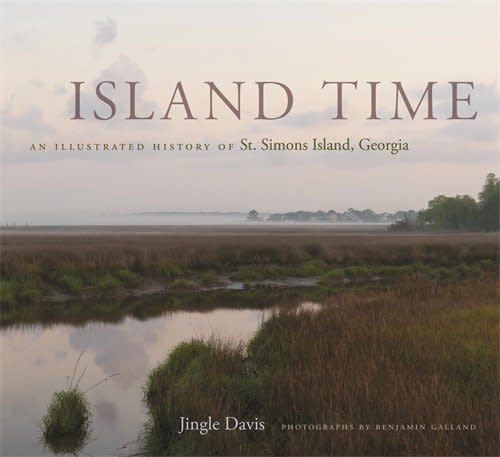 Island Time & Island Passages: Bring the beauty of the Golden Isles to your living room with these two enchanting coffee table books filled with pages of breathtaking photos. A collaboration between local author Jingle Davis and photographer Ben Galland, Island Time and Island Passages show case hundreds of pictures alongside history dating back to times when the only locals on the islands were Native Americans and the native flora and fauna. 
Movies & TV Shows Filmed in the Golden Isles
Just like books, there are plenty of movies and TV shows filmed in or about the Golden Isles to fill your queue for your next binge watching marathon. Pop a bowl of popcorn, grab your favorite blanket and snuggle up with your favorite couch buddy as you enjoy these hit movies, feature films and family favorites. 
Movies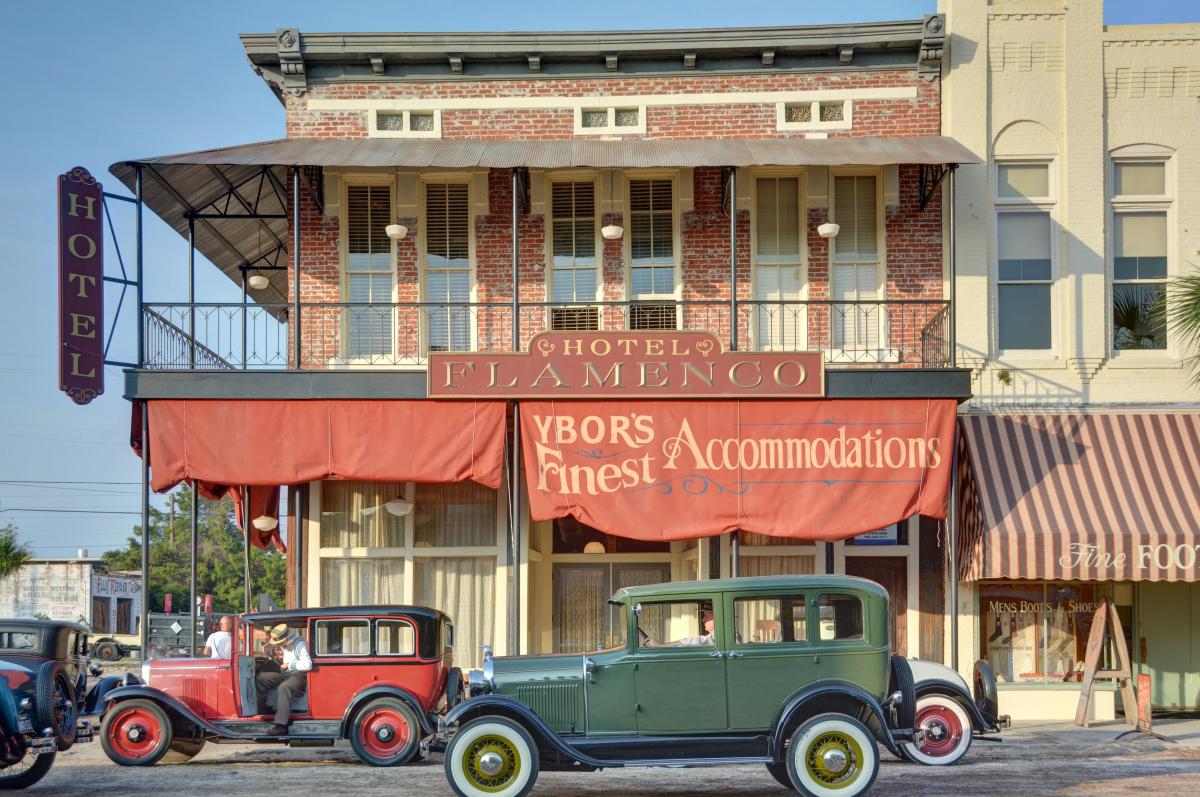 Live by Night (2017): A Prohibition-era movie starring Hollywood actors Ben Affleck, Elle Fanning, Zoe Saldana and Sienna Miller, to name a few, that takes place in Ybor City, Florida and follows the raucous adventures of wayward mobster Joe Coughlin. Watch to see Historic Downtown Brunswick transformed into a colorful and charismatic south Florida town.
Anchorman 2: The Legend Continues (2013): Forget the world outside and revel in this comedy cult favorite with Will Ferrell, Steve Carell, Paul Rudd and company. The antics of Ron Burgundy continue in this sequel, featuring scenes filmed around St. Simons Island. Be on the lookout for a replica of the St. Simons Lighthouse toward the end of the movie! Be inspired to plan your own beach wedding after watching the iconic wedding scene with Kristin Wiig and Will Ferrell. 
X-men: First Class (2011): If you're a Marvel junkie, there's a pretty good chance you've already seen this installation in the X-Men series. Enjoy waterway scenes with incredible special effects filmed just offshore of Jekyll Island.
The Legend of Bagger Vance (2000):A wonderful movie for the whole family, transport yourselves to a time when Bobby Jones ruled the game of golf. Filmed around Jekyll Island and on the grounds of the iconic Jekyll Island Club Resort, you'll enjoy this fun step back in time with a heartwarming underdog storyline.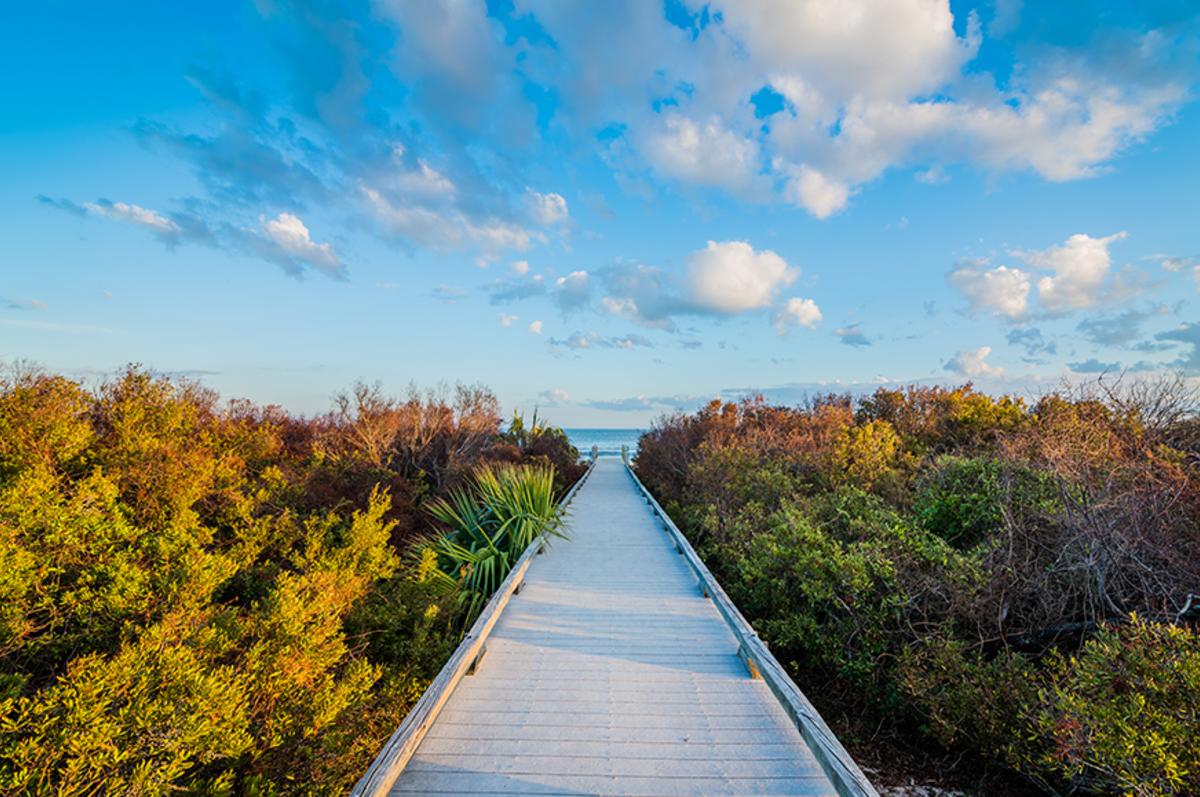 Glory (1989): Perfect for the history buff who enjoys a good wartime cinema, Glory is the true Civil War story of the Union's first all-black volunteer company and their struggles to overcome prejudices on both sides of the war. Fun fact: This movie is the meaning behind the name of Jekyll Island's Glory Beach! The beach's beautiful boardwalk traversing the maritime forest and dunes was built to assist film crews in transporting their equipment out to the beach!  
TV Shows
The Walking Dead (Season 7, Episode 15): Catch glimpses of one of the most iconic beaches in the Golden Isles, Driftwood Beach, throughout this episode filmed on Jekyll Island.
HGTV: The Golden Isles has been especially fortunate to be featured in several episodes and shows on HGTV including Beachfront Bargains and Island Life. St. Simons Island was even home to HGTV's annual Dream Home in 2017!
Experience St. Simons Island through beloved local author Eugenia Price's eyes. Here are the top 5 places to visit to bring her St. Simons trilogy to life.
Find things to do safely outdoors, top ideas for social distancing, and ways to experience the Golden Isles virtually.