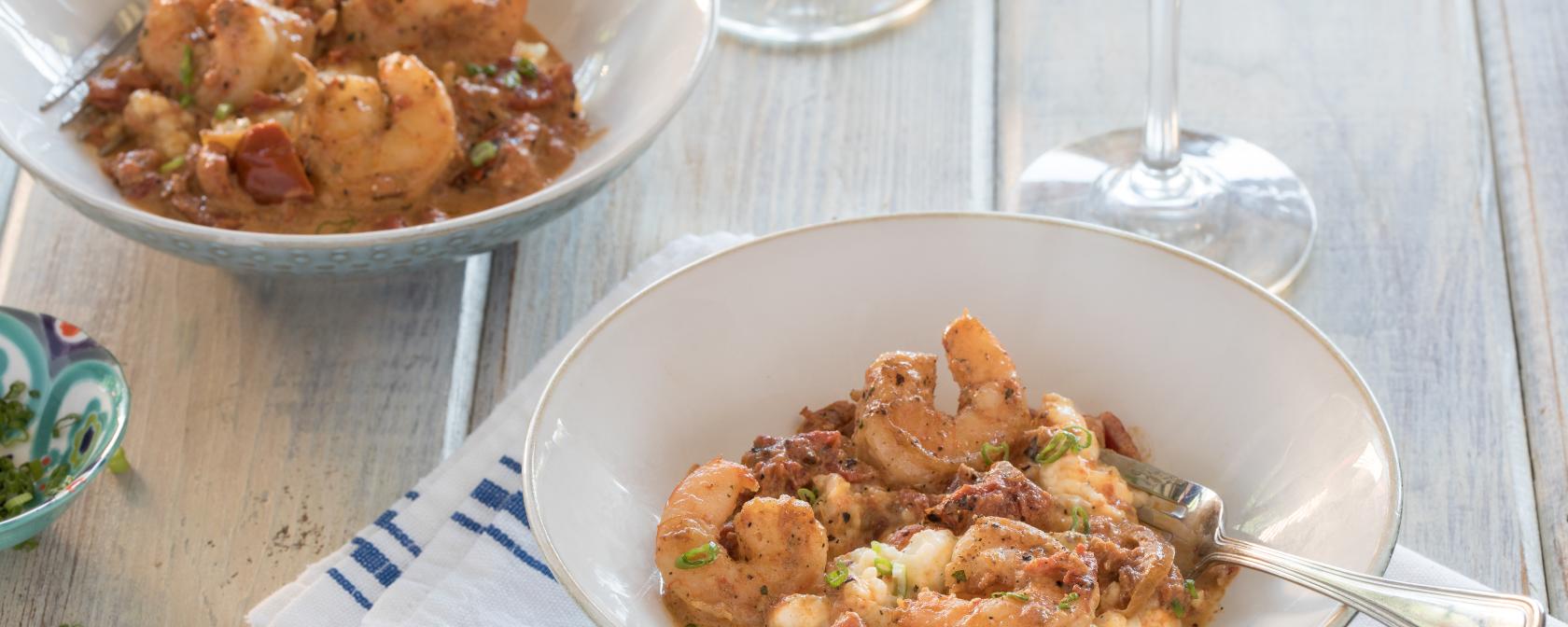 Across the Golden Isles, you will find a wealth of restaurants to suit even the wildest of cravings. Authentic Roman style pizza? Spicy enchiladas? Thai curry? No problem.
But while you are here, we highly recommend that you also seek out what we are best known for: authentic, Georgian cuisine, which is a mixture of warm Southern cooking and ingredients sourced from the sea.
In particular, enjoy some of these local, specialty dishes which we are best known for.
Brunswick Stew
It doesn't get more local than a warm bowl of Brunswick Stew. It was here that this Southern staple originated, and you can enjoy its rustic richness at a handful of restaurants. This tomato-based stew blends lima beans, okra, potatoes, corn and peas with local game, chicken or pork, and is a wonderful companion to fish and shellfish entrees. This stew is so loved that the Rockin Stewbilee is held in Brunswick every January to celebrate its awesomeness! Get a recipe for Brunswick Stew and try it at home. 
Oysters
No matter where they come from, oysters are always at their best when they are super fresh. Fortunately, Georgian oysters are among the most flavorful in North America, and the Golden Isles is the place to shuck 'em and savor 'em. Several seafood restaurants include Georgia oysters on their menu. Consult our dining listings.
Snapper
The waters off the Golden Isles are teaming with red snapper, and the same can be said for the menus of our finest restaurants. From an elegant dining experience, to a casual bistro environment, you'll find the freshest and most innovative takes on this delectable fish. Our favorite: pairing red snapper with a dash of pickled peppers.
Shrimp
Shrimp may be most associated with Gulf States cuisine, but we would argue that the shrimp harvested off the Golden Isles is even better. Local chefs put shrimp to good use on their menus, particularly when they offer the classic pairing of shrimp and grits. We even have an entire Shrimp & Grits Festival dedicated to this dish!
Georgian Barbeque
We won't dive into the turf battle of what Southern state serves the best barbeque (ok: Georgia, obviously), but we will say that Georgian barbeque is slightly different from its counterpart in the Carolinas and elsewhere, and worth experiencing here where it is a more than just a style of cuisine — it's a part of the community. At the heart of Georgian barbeque, you'll find an emphasis on hams and pork shoulder, complemented by a tangy sauce or mustard, and a side of Brunswick Stew, of course.
Grouper
Chefs love working with fresh grouper, not just because its texture stays moist, but also because its mild flavor serves as a platform for culinary experimentation. At innovative restaurants such grouper takes center stage alongside a bevy of other coastal ingredients.
For places to eat these these amazing Southern dishes in the Golden Isles, head to our dining page for a complete list or restaurants in the area.