It doesn't get more picturesque than Historic Downtown Brunswick. Much of the original Victorian architecture still stands today, and beautiful pocket parks and squares line the streets. On any given day you'll see families and friends strolling the streets and enjoying the many offerings of the downtown district.
Here's our ultimate insider's guide to Historic Downtown Brunswick.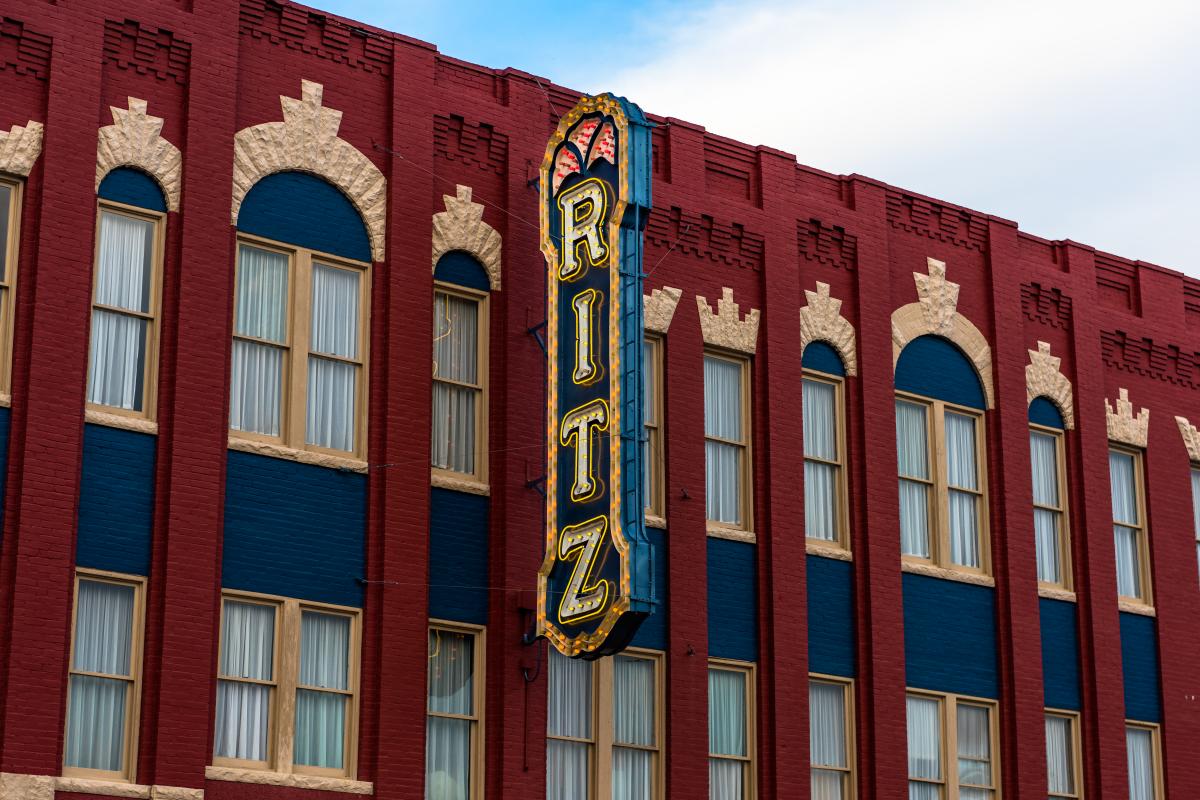 What to Do
1. Spend an Afternoon Hunting for Treasure in the Many Antique Shops.
We know what they were saying when they came up with the phrase "shop until you drop." The antique stores in Historic Downtown Brunswick are rival to none, and all boast an expansive collection of unique trinkets and treasures perfect to add to your collection at home.
Where to find them: Along Gloucester and Newcastle streets.
2. Daydream and Watch the World Go by in one of the Signature Squares
Brunswick was laid out in a similar fashion as Savannah's historic district with grid-style streets and squares. Local nonprofit Signature Squares of Brunswick has been protecting, preserving, and breathing life back into the 14 squares for the last 10 years. You'll also find many community events held in the squares throughout the year.
Where to find them: Ensconced throughout Norwich and Newcastle streets. View a map here. 
3. See a Show!
See a show at Brunswick Actors Theatre and The Ritz Theatre. Both theatres are home to live performances as well as gallery spaces with rotating exhibits. To find out what's going on during your next trip, you can view our online calendar of events here.
What to See
1. Old City Hall 
Old City Hall was originally built in the late 1880s at a cost of a mere $33,000, the beautifully ornate building continues to beckon visitors with its iconic clock tower and gargoyles. The building is open to the public and houses a small museum as well as a part-time courthouse. You can also rent it for private events and weddings!
Where to find it: 1229 Newcastle Street, 912-265-4032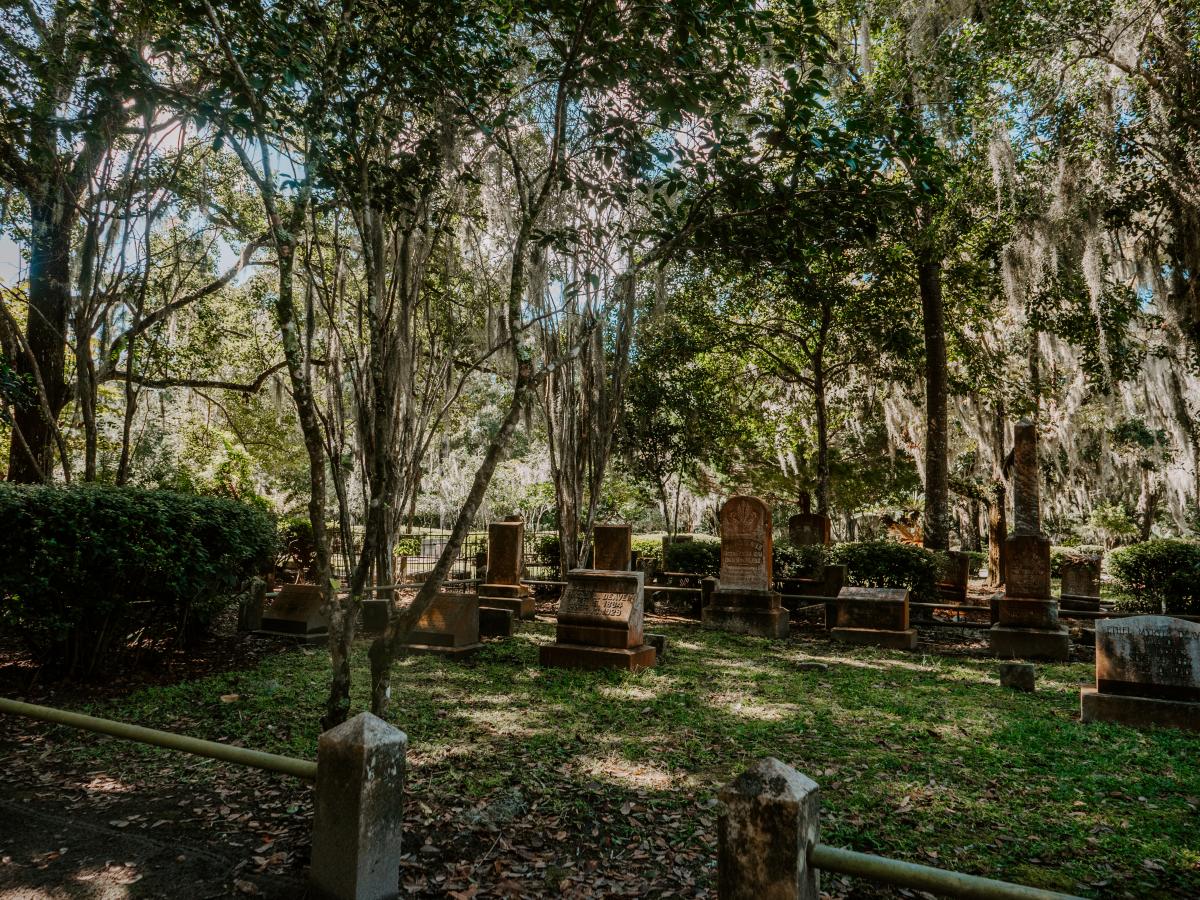 2. Oak Grove Cemetery
This historic cemetery dates back to 1838 and is home to more than 1,200 graves. Original wrought iron fencing and hand-carved headstones are just a few of the many highlights found in Oak Grove Cemetery. Learn more about Oak Grove Cemetery and some of its well-known graves.
Where to find it: 1500 Mansfield Street. The cemetery is open daily from sunrise to sunset. Guided and self-guided tours are both available.
3. Overlook Park 
This public park is perfectly situated along the stunning Marshes of Glynn. Not only is it an excellent place to fish and spend time with loved ones, but it's also one of our favorite places to watch the sunrise and to look for unique local wildlife.
Where to find it: At the intersection of Gloucester Street and Highway 17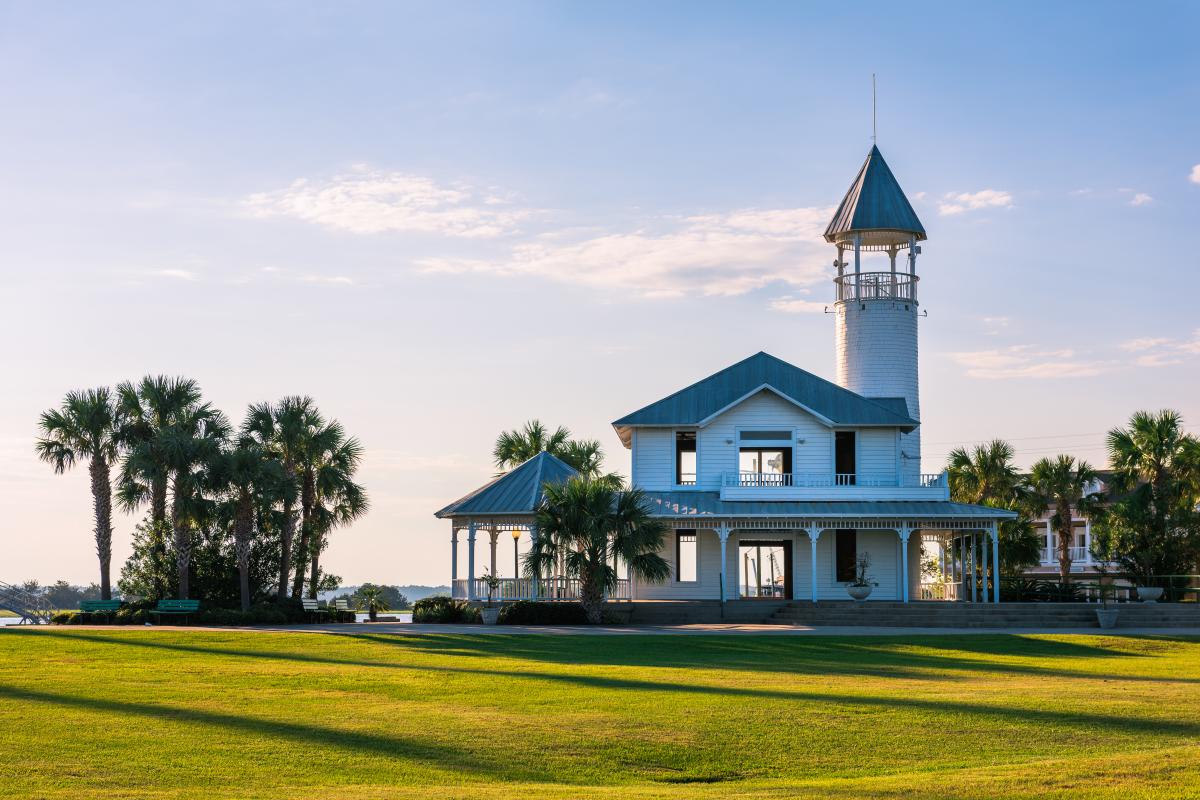 Where to Eat
1. Tipsy McSway's Neighborhood Bar & Grill
At Tipsy's you're treated as the lifelong neighbor and best friend anyone has ever had, whether this is your 50th time visiting or your very first. We highly recommend homemade pretzels and fried potato salad. Plus, check out the live music every Friday & Saturday.
Where to find it: 1414 Newcastle Street, 912-267-9991
2. Indigo Coastal Shanty
Enjoy coastal cuisine with a Caribbean flair! Start with the Calypso Nachos to share and follow it with the Bahamian Chicken Curry and jasmine rice. Don't forget to satisfy your sweet tooth with their famous Georgia peach pound cake. 
Where to find it: 1402 Reynolds Street, 912-265-2007
3. Mary Ross Waterfront Park
Grab a blanket, beach chairs and a picnic for an epic waterfront al fresco dining experience. There's plenty of room for kids to run and play, especially with the newly installed playground. The shrimp boats make the perfect backdrop for the setting sun.
Where to find it: At the intersection of Gloucester and Bay streets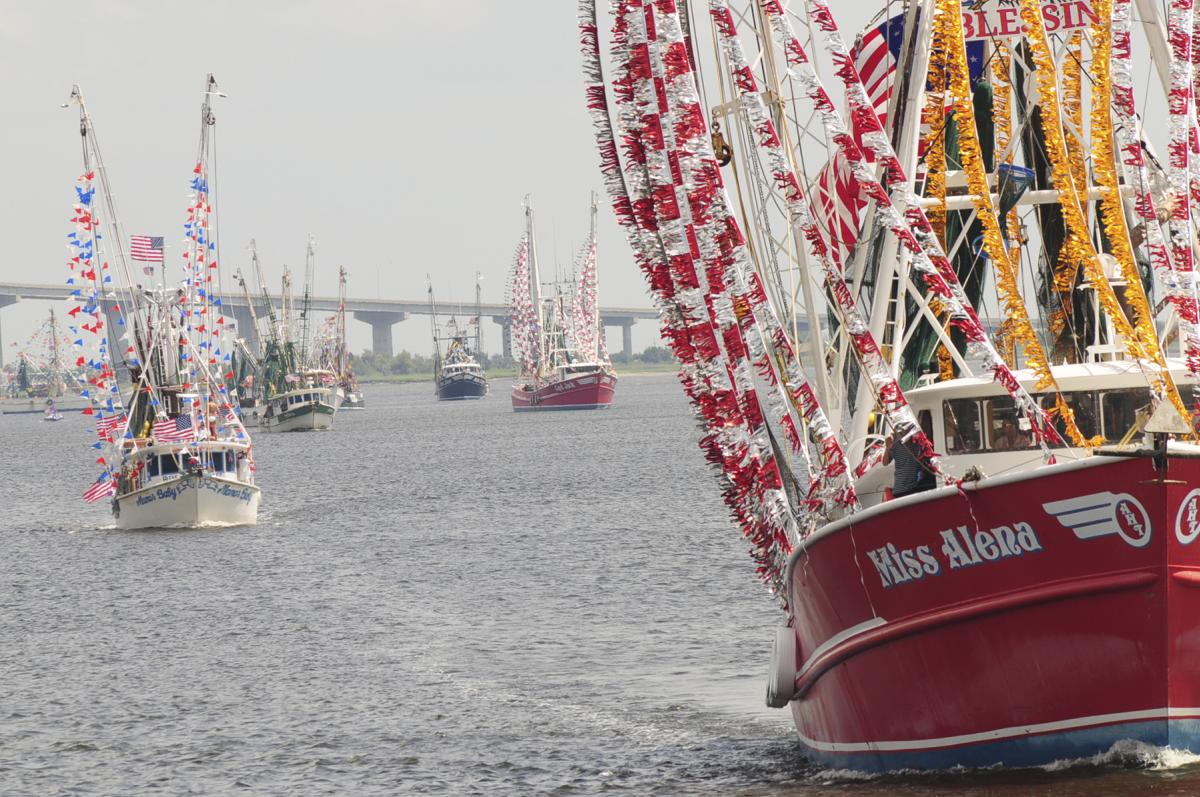 When to Go
1. First Fridays 
Held on the – yep, you guessed it – First Friday of each month, the shops and restaurants in Historic Downtown Brunswick have extended hours, and serve up hors d'oeuvres and specialty drinks. It's an excellent way to kick off the weekend and make some new friends along the way.
When to find it: The First Friday of every month from 5:00pm - 8:00pm. 
2. Rhythm on the River
The Downtown Development Authority hosts monthly concerts from March to November featuring local musicians at beautiful Mary Ross Waterfront Park. Pack a picnic, grab the family and head out for a great time. And best of all, admission is always free!
When to find it: Find the date and time for the next Rhythm on the River here. 
3. Mayfair Festival
The nation's oldest celebration of its kind, this festival honors and blesses local shrimpers and fishermen as they start out on the next season. This weekend-long event features live music, food, and arts and crafts.
When to find it: Dates for the 2021 Mayfair Celebration have not yet been announced. Check our annual event page for the latest updates. 
Find out what's happening in Historic Downtown Brunswick with our always up-to-date online calendar of festivals and events.