There are so many reasons why it's called the most wonderful time of the year! It's the time of year when special days are celebrated in special places with family, fun and most importantly food! And no one does holiday food like the Golden Isles. Turkey and dressing, mashed potatoes and gravy, sweet potato pie…you get the idea. (Good thing we have miles of beaches where you can walk off those Christmas calories!)
So, this holiday season, let one of our renowned resorts or award-winning restaurants treat you and your family to a heartwarming meal you'll never forget! Whether you choose to share a heartfelt meal from the comfort of your vacation rental or head to a local-favorite restaurant for a holiday brunch, here are the top places around the Golden Isles where you can find special holiday meals. 
Thanksgiving
Beach House
On Jekyll Island, located adjacent to the Holiday Inn Resort, Beach House will be serving a traditional Thanksgiving buffet from 11 a.m. - 3 p.m. Enjoy tasty starters and breads, brunch favorites, main course dishes like herb roasted turkey and honey glazed ham, and of course, classic Thanksgiving side dishes and desserts. Best of all, Beach House has indoor and outdoor seating, with beautiful views of the Atlantic Ocean.
Adults - $39.95; Children 6-11 $19.95; Children 5 and under no charge. Reservations recommended. Call 912-319-0033. Learn more.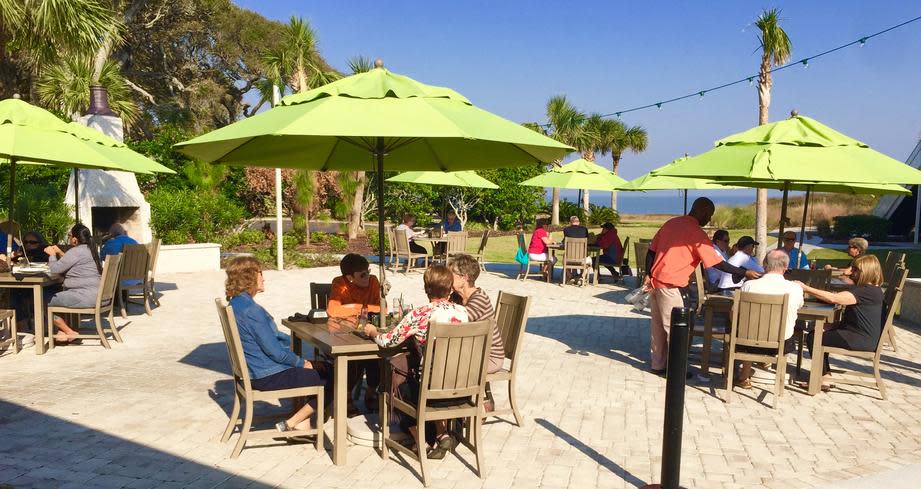 Eighty Ocean
On Jekyll Island, Eighty Ocean will be offering a Thanksgiving brunch from 11:00 am - 3:00 pm where you can indulge in a special Thanksgiving dining experience, brimming with an array of delectable flavors and cherished favorites. From 8:00 am to 10:00 am, savor a sumptuous Brunch Ala Carte or opt for the exquisite Prix Fixe 3 Course Menu for an unforgettable feast.
Sago at Sea Palms
Sea Palms' newest restaurant, Sago, will be offering a showstopping Thanksgiving brunch featuring tasty holiday favorites, southern sides, a charcuterie display, a garden salad bar, local seafood, breakfast favorites, and more. Open to the public and reservations are required.
Tickets are $69 for members and $79 for non-members. Children 12 and under are $35 for members and $40 for non-members. Please call 912-434-5340 to make reservations. Learn more.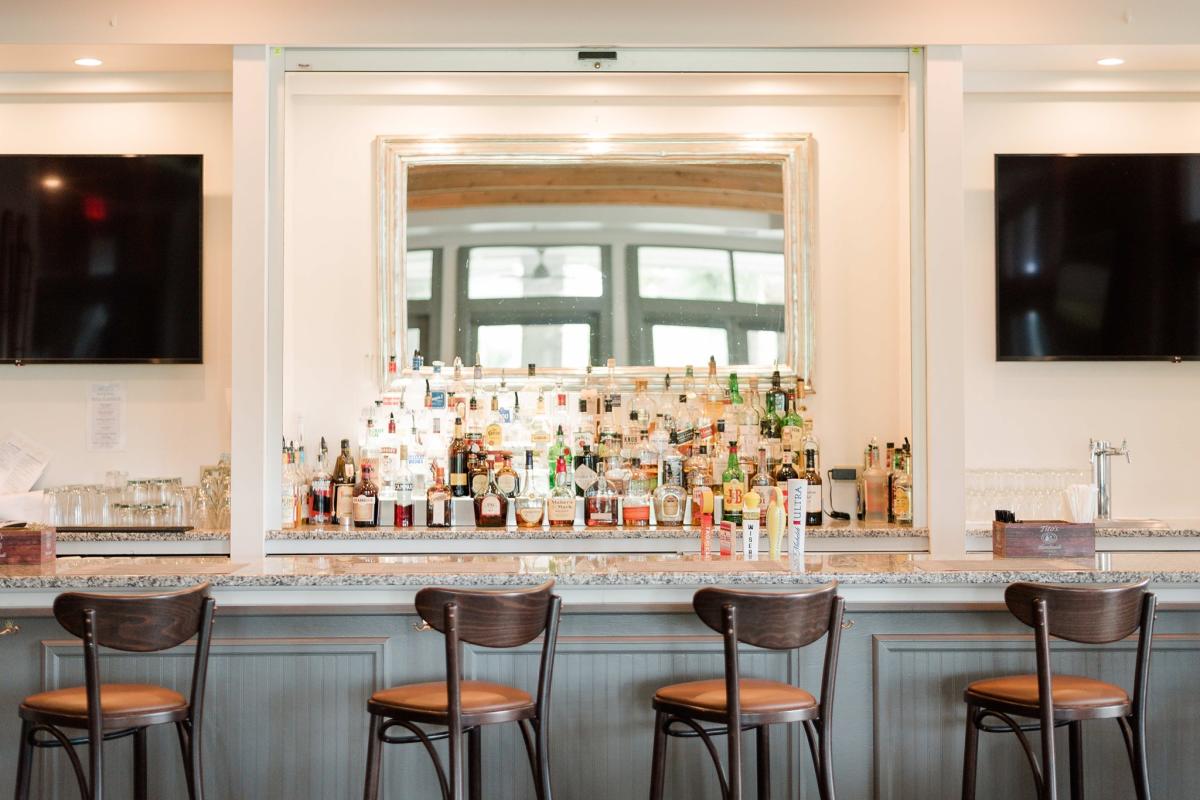 Jekyll Island Club Resort
The Jekyll Island Club Resort invites resort guests to dine with them this Thanksgiving. An enhanced Thanksgiving buffet will be held in the historic Grand Dining Room from 11 a.m. - 5 p.m. Tickets are $85 for adults and $45 for children 12 and under. Grab your tickets and for more information call 912-635-5155.
Sea Island
Experience an array of Thanksgiving dining options at Sea Island. Guests and members can choose from traditional holiday brunch at The Lodge, to a signature Thanksgiving feast at The Cloister, and or even a holiday meal in the Georgian Rooms. And if dining at home is more your style, consider The Market's take-n-bake Thanksgiving Dinner this year!
For more information on pricing and reservations, click here.
Other Restaurants Open Thanksgiving Day
The following restaurants on St. Simons Island, Jekyll Island and Brunswick will be open on Thanksgiving, offering their regular daily menus:

Take & Bake or Catering Options Available for Thanksgiving Day
The following restaurants on St. Simons Island and in Brunswick are offering Thanksgiving pre-orders, specialty desserts, and take and bake options. Please call for more details and to place your order:
Christmas Day
ECHO 
Nothing sounds better than Christmas by the ocean. Enjoy a brunch buffet with the King & Prince Resort at their beachfront restaurant ECHO. Satisfy your taste buds with their holiday themed menu.
More information to come. Reservations required. Call 912-268- 5967.
Jekyll Island Club Resort
Revel in the magic and splendor of the Jekyll Island Club Resort at Christmastime. Resort guests are invited to enjoy festive holiday meals throughout the week of Christmas in the Grand Dining Room, including a Christmas Eve dinner from 5:00 p.m.-9:00 p.m. and a Christmas Day brunch from 10:00 a.m. - 3:00 p.m.
Reservations required. Call 912-635-5155 for more information.
Sea Island
No one does Christmas quite like Sea Island. With beautifully decorated trees that seem to touch the ceilings to roaring fireplaces and cozy lounges, you'll wish every day was a holiday at Sea Island. Choose from one of several of their beloved restaurants. From traditional Southern Christmas buffet to an Italian Christmas at Tavola, there is something to satisfy every palate this season. Or, check out the take-n-bake menu.
For more information on pricing and reservations click here.
New Year's Eve & New Year's Day
ECHO
Send the year out in style at the only oceanfront restaurant on St. Simons Island. ECHO will host a New Year's Eve event featuring an a la carte menu of chef-inspired dishes alongside regular menu offerings and sensational live entertainment. Cheers the new year among the beautiful holiday décor while enjoying live music and a complimentary glass of champagne at midnight. Reservations are required.
More information to come. For reservations, please call (912) 268-5967.
Grand Dining Room
Ring in the New Year with the Jekyll Island Club Resort's New Year's Eve Dinner from 5:00p.m.-9:00p.m. Held in the award-winning Grand Dining Room, this five-course plated dinner is sure to be a fine dining experience. 
For more information, call 912-635-3615. Reservations required.
Sea Island
Choose from a selection of New Year's Eve dinners or New Year's Day brunch at Sea Island! Celebrate with your friends and family and revel in culinary delights, family activities, fireworks, and so much more! Reservations are required. 
For more information click here.