There's no place like the Golden Isles if you're looking for a picture-perfect vacation destination. Named to U.S. News' Best Honeymoon Destinations in the U.S., the natural beauty and serenity of the Golden Isles makes it the ideal location for a relaxing beach honeymoon. Here you'll find a variety of resorts, hotels, and vacation rentals, romantic restaurants and casual cafes, miles of sunny beaches and endless activities, and friendly, welcoming locals who are excited to help you celebrate your new marriage. Plus, with the nearby Savannah Airport and local Brunswick Golden Isles Airport, you will have no problem getting here. 
Ultimate Luxury Honeymoon
It truly doesn't get more luxurious than a romantic trip to Sea Island Resort. With three properties to choose from, you can create a memorable honeymoon experience you'll reminisce on for many years to come. Opt for a stay at The Cloister for a classic Sea Island experience with its well-appointed and spacious guestrooms, beautifully decorated lobby and lounges, and onsite award-winning restaurants. Couples especially love The Lodge's iconic setting along the St. Simons Sound, 24-hour butler service, private cottages, and oceanfront pool. Guests of The Inn at Sea Island enjoy a more traditional hotel experience with optional access to many of Sea Island's amenities. 
All three properties provide access to The Spa at Sea Island and Sea Island Beach Club, both of which provide amazing ways to relax and unwind on your honeymoon.
And if you need another reason to consider a honeymoon to Sea Island, the resort offers a Return Anniversary Special Package, which gives guests who have honeymooned at Sea Island the opportunity to return to the resort for an anniversary trip at the original rate paid. Learn more here.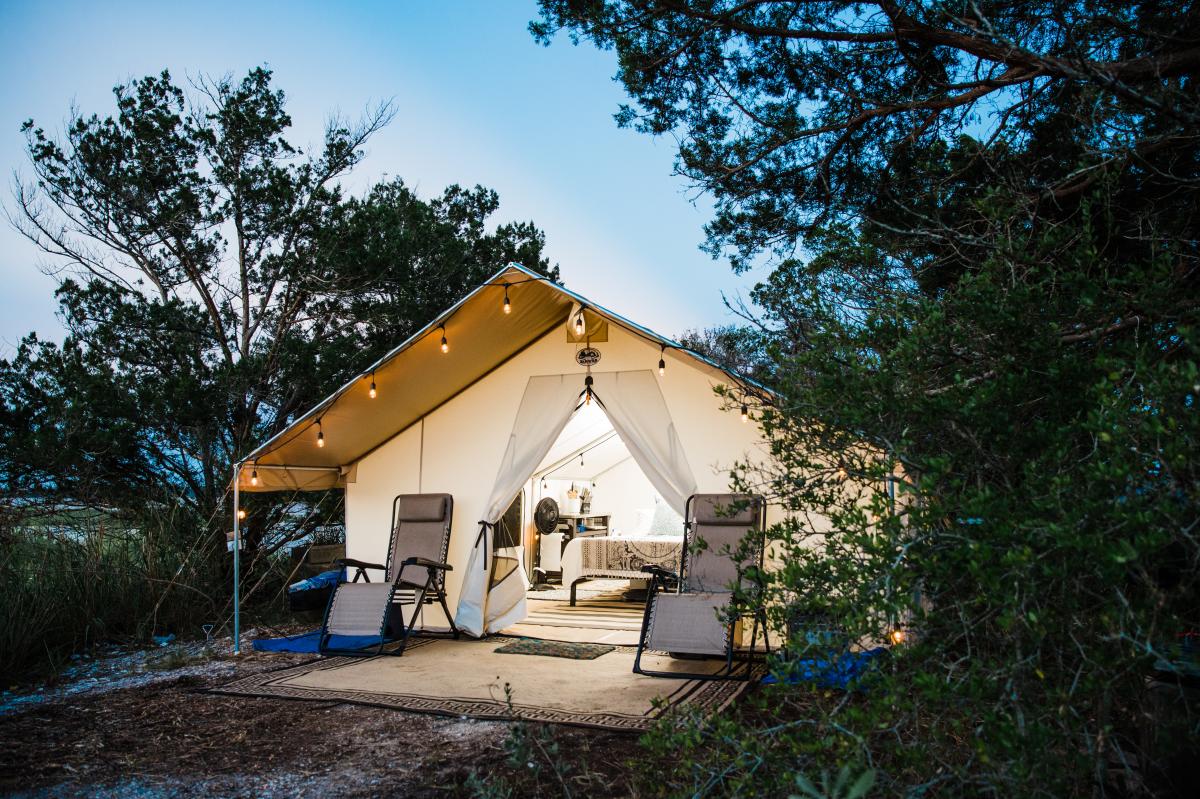 Private Island Honeymoon
Escape into a world all of your own with two intimate private island experiences to choose from: Little St. Simons Island and Little Raccoon Key. On Little St. Simons Island, you'll be transported to an incredible 11,000-acre natural island that has virtually been left untouched. This eco-resort has five cottages to choose from, as well as The Lodge, which is where cocktail hour and family-style meals are served daily. Honeymooners especially enjoy Tom Cottage, a one-bedroom cottage with a spacious living room (with a fireplace!), full bath, outdoor shower, and screened in porch. Guests of Little St. Simons Island have access to the island's many naturalist-led activities like hiking, kayaking, fishing, birdwatching, and more, as well as the island's five miles of private beach. 
Couples who love spending time camping in the outdoors will be particularly inclined to visit Little Raccoon Key, a tiny barrier island off the coast of Jekyll Island. Little Raccoon Key offers the ultimate glamping experience, complete with a fully furnished tent, ancient oyster reef lesson, "River of Dolphins" private boat transportation, gas grill and groceries upon request, and the option to have chef prepared meals as well. Little Raccoon Key only accepts one overnight reservation at a time, meaning you'll truly have the island all to yourself. If you need a little more convincing, here are four reasons Little Raccoon Key should be your next getaway.
Both islands offer day trips for visitors looking for a fun and exciting daytime activity. Venture to Little St. Simons Island on a day trip to experience the magic of the island on a 20 minute boat ride, guided naturalist tour through the ancient maritime forests, family-style lunch made from ingredients harvested in the island's onsite garden, and an afternoon relaxing or searching for shells along the island's wide and sunny beaches. Little Raccoon Key offers three different day trips: a traditional four-hour day trip to explore the island, a three-hour guided fishing charter and history tour, and a three-hour day trip with a guided fishing charter. 

Boutique Hotel Honeymoon
Enjoy a unique and unforgettable experience at Hotel Simone, St. Simons Island's newest luxury boutique hotel. Just steps from the beach, this hotel is located in the heart of the island nearby the finest dining and activity offerings. You can't go wrong with rooftop drink service and custom cocktails, private beach valet setup, a complimentary cruiser pick up around town and complimentary European style breakfast. This is the perfect honeymoon destination to unwind, shut out the world and connect with your special person.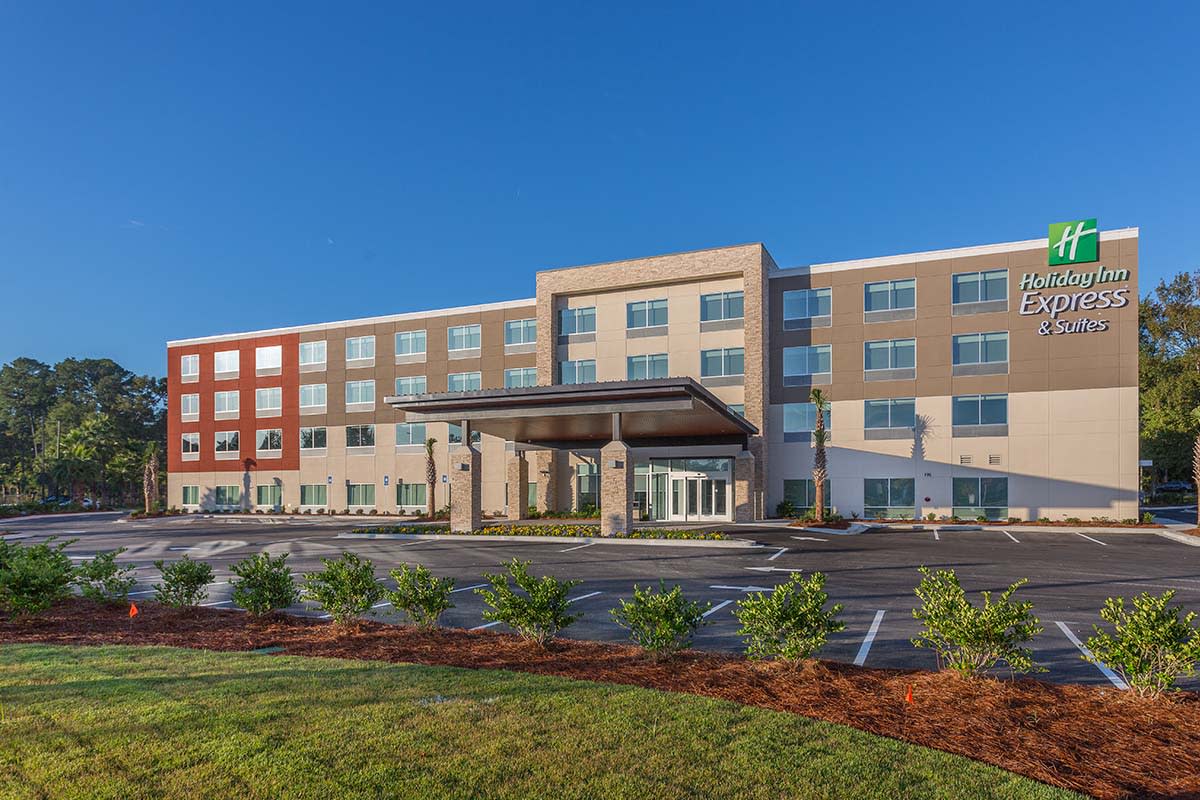 Budget-Friendly Honeymoon
With so many wonderful lodging options in the Golden Isles (and some great deals and specials, too!) there's no reason to break the bank on your special honeymoon. Opt for a name brand hotel conveniently located in Brunswick, our Gateway to the Golden Isles. From there, you'll have quick and easy access to several of our islands. In fact, you can leave your hotel room and have your toes in the sand within about 20 minutes! Many of our chain hotels provide guests with the comfortable amenities we know and love, such as complimentary breakfasts, onsite pools, and exercise facilities, to name a few. Find your perfect honeymoon hotel.
Things to Do on Your Honeymoon
We perfectly understand if you're simply planning to lounge around your hotel room soaking up each other's company and reveling in that newlywed bliss! When you're ready to stretch your legs and explore the area, here are a few recommendations we can't pass up. Head out to one of our warm, sunny beaches for a day of sunbathing and relaxing. Pack a cooler with your favorite drinks and snacks, and grab some beach gear at a local shop. Enjoy the sound of waves crashing and the smell of salt air breezes as you both unwind along the shore. Explore all Golden Isles beaches here.
Make memories to last a lifetime while discovering some of the area's most unique and iconic landmarks. Climb the St. Simons Island Lighthouse for breathtaking views of St. Simons Island, Jekyll Island and even Brunswick. Take a tour with High Tide Aviation to view the Golden Isles from the sky! Rent bikes and pedal around the island as you search for the famous St. Simons Island Tree Spirits. Step back in time aboard a guided tram tour through Jekyll Island's National Historic Landmark District. Ride horses on the beach with The Stables at Frederica. Whichever activity you choose, you're sure to cherish each moment along the way. Find more things to do.
Treat yourselves to a romantic date night at one of our many restaurants. Have a chef privately cook for you with Golden Isles Private Dining. Savor fresh, coastal cuisine with incredible water views at St. Simons Island's ECHO or The Wharf on Jekyll Island. Enjoy a candlelit dinner with a creative menu at Halyards. Or enjoy a casual lunch at Jekyll Island's Beach House or Porch on St. Simons Island. Pick up a fresh cup of coffee at Local Brew and delicious pastries at Dulce Dough.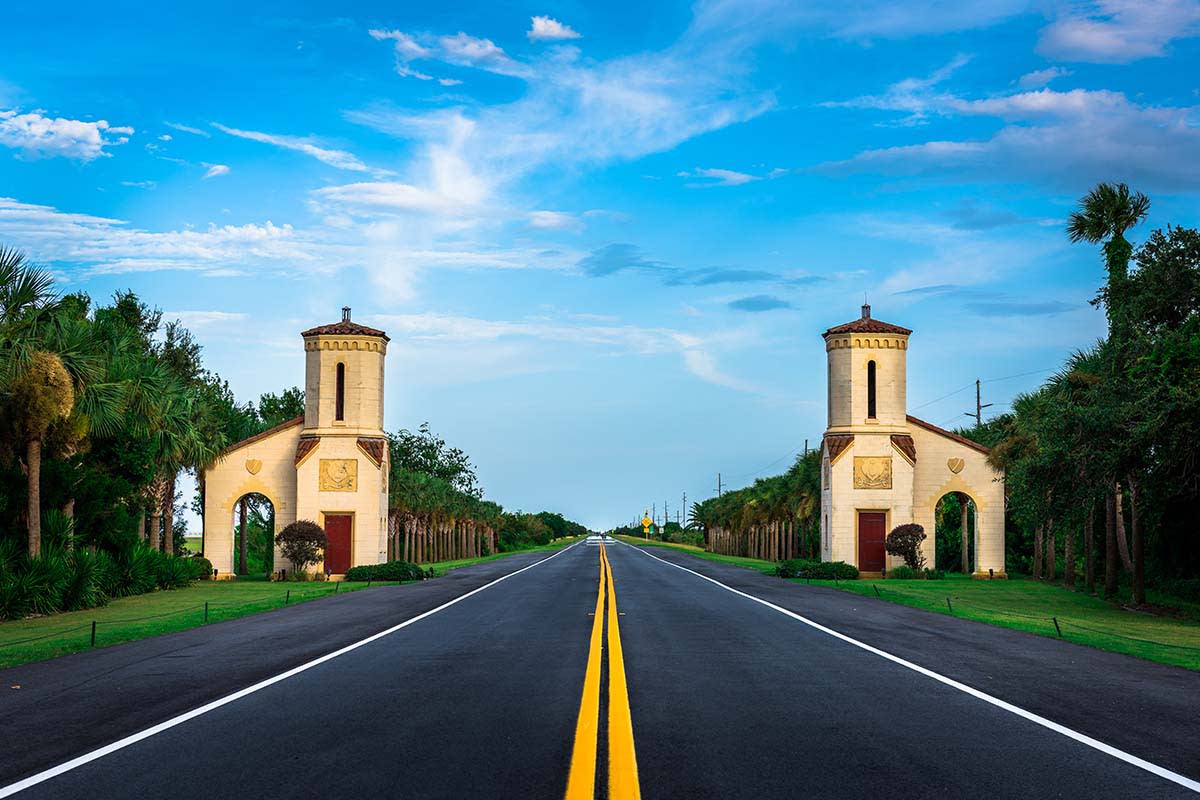 How to Get Here
If you prefer to travel by car, the Golden Isles is easily accessible via I-95. And if your friends and family have decked out your car with "Just Married" swag, the road trip will be even more special! Exits providing access to the Golden Isles include exits 29, 36, and 38. Of course, we always recommend using a GPS navigation system to ensure you arrive at your final destination safely and easily. 
If you're considering traveling by plane, be sure to make the most of your time by flying directly into the Brunswick Golden Isles Airport (BQK). Served daily by Delta with connecting flights to and from Hartsfield-Jackson Atlanta Airport (ATL), making it incredibly accessible and easy to get to. You can also consider flying into Savannah/Hilton Head International Airport (SAV) or Jacksonville International Airport (JAX). Both airports are conveniently located only about an hour's drive from the Golden Isles, with SAV an hour to our north and JAX an hour to our south. Private transportation or ride share options are available from any of the area airports.