Little St. Simons Island is one of the wildest places on the Eastern Seaboard. Accessible only by boat from Hampton River Marina on St. Simons Island's north end, the 11,000-acre barrier island is a nature sanctuary that fosters extraordinary wildlife, particularly of the feathered kind. Privately owned by The Lodge on Little St. Simons Island, the island offers a rare escape from civilization. With all of the exploration possible, it's hard to know just what to expect.
To help you plan your trip, here are our top three things to do on Little St. Simons Island: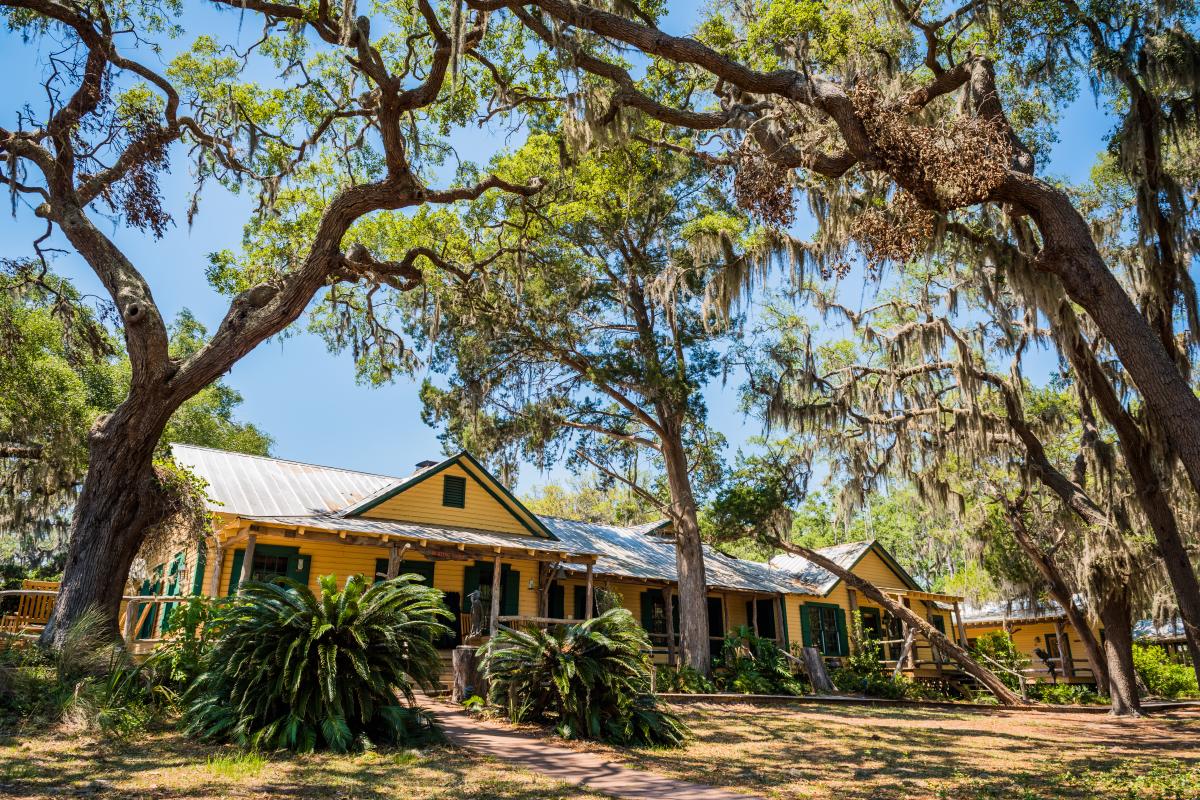 1. Stay at The Lodge on Little St. Simons Island 
Known for its privacy, The Lodge on Little St. Simons Island features six charming cottages, several of which date back to the early 1900s. The Lodge can host a total of 32 guests per night, making it an ideal destination for family reunions and small gatherings. Guest activities are focused on naturalist pursuits on the island and its diverse local wildlife.
Relax in private luxury as you enjoy the swimming pool, sprawling porches and rocking chairs, incredible sunsets along the marshes, and farm-to-table dining between naturalist adventures.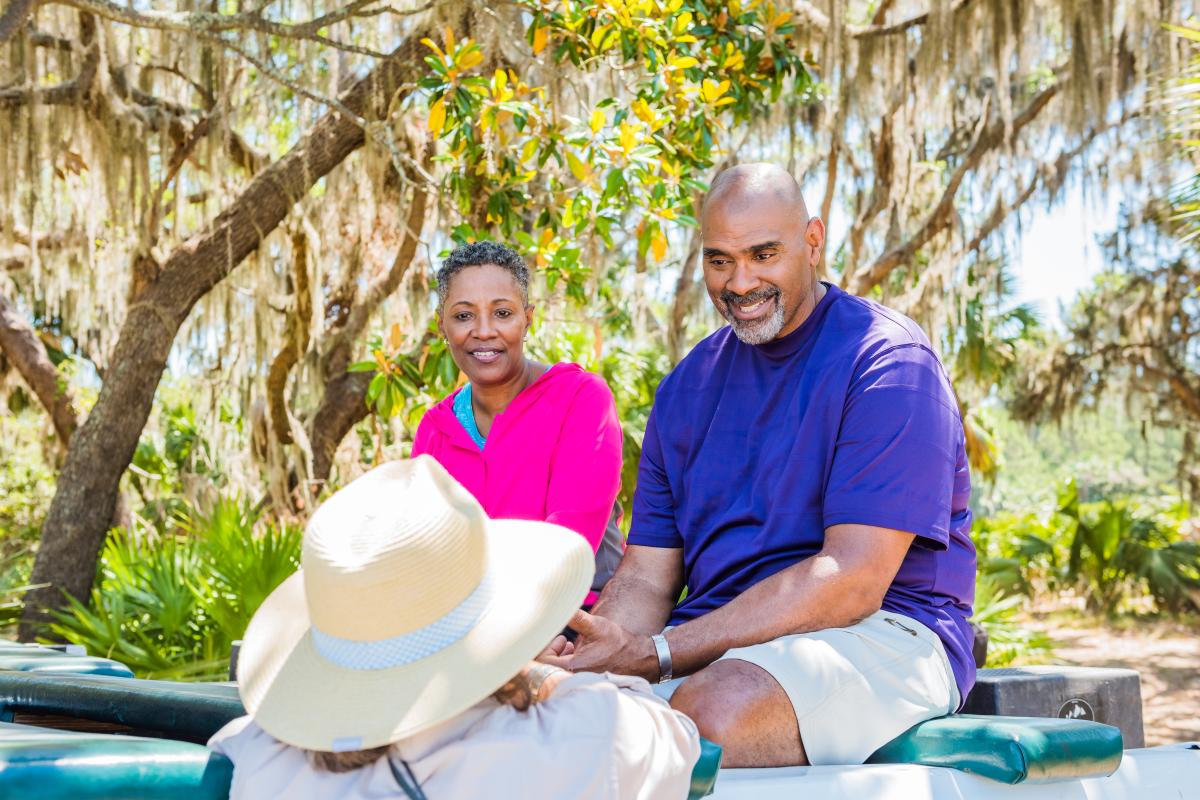 2. Take a Tour of the Island
The Lodge on Little St. Simons Island offers several guided day tours and nature walks through the ancient maritime forests and marshes, where guests can enjoy kayaking, fishing, shell collecting, and birdwatching. Guests may also choose to pass the day enjoying the tranquility of the island's undeveloped beach. Day trips to the island include round-trip private boat transportation, a guided island tour led by an experienced naturalist, a hearty lunch of low-country specialties, and an afternoon on seven miles of private beach.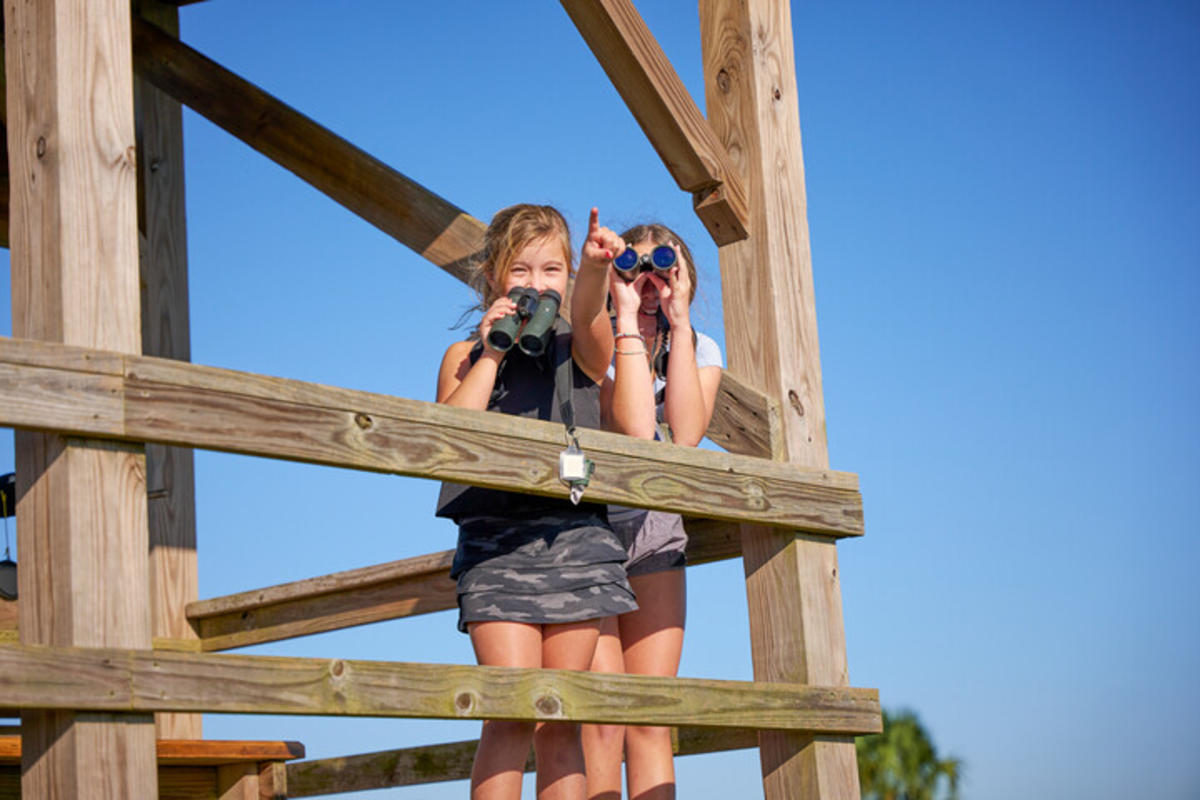 3. Birdwatching
On this one tiny island, birdwatchers can see up to 330 species of birds — a testament to the preservation efforts of this wild barrier island. Highlights for "life listers" include some incredible species:
pelagic birds such as the northern gannet 
long-legged birds such as the reddish egret 
shorebirds like the ruddy turnstone
waterfowl such as the blue-winged teal and songbirds, including the spectacular painted bunting
Learn more about birding and other naturalist programs. Plan your trip to coincide with the island's birding days, held throughout the year, and keep your eyes on the skies in search of bald eagles, nesting shorebirds, and delightful songbirds.