Golden Isles Bracelet Co.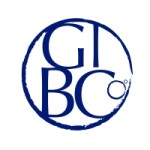 215 Mallery St

St Simons Island, GA 31522
Details
The Golden Isles Bracelet Co. is a little store with a big reputation for fine silver and gold bracelets, earrings, pendants, and solid band toe rings. The shop features the original St Simons Signature Bracelet, the Jekyll Island Turtle Bracelet, and other unique designs that are artistically hand-carved and created proudly in the Golden Isles. Established in 2006, The Golden Isles Bracelet Co. is located in The Pier Village on St Simons Island and has been awarded the title of "Best Keepsake" for the Golden Isles. No matter how small or big your wrist is, silver or gold, or a bit of both, they will make you something special and lasting.
Amenities
General
Eco Friendly:

Family Friendly:

Pet Friendly: