When planning a trip to the Golden Isles, there is no reason why four-legged friends have to stay behind. With a variety of pet-friendly accommodations available and an array of activities and attractions for pet owners and their pets to enjoy, the Golden Isles is an ideal destination spot for pet lovers and their pets. These four pet-friendly activities are just a sample of what you can do in a day with your pet in the Golden Isles.
Located at the north end of St. Simons Island, off of Lawrence Road, Frederica Park's dog park is the perfect place to spend countless hours frolicking, playing Frisbee, or just relaxing with a favorite furry friend. In addition to the dog park, Frederica Park also features a children's playground, a hard surface jogging trail, as well as picnic shelters and public restrooms. The Alice Richards Botanical Trail, is also located within Frederica Park. With a gazebo, children's area, and a labyrinth in the woods, this tranquil getaway can be enjoyed by all members of the family.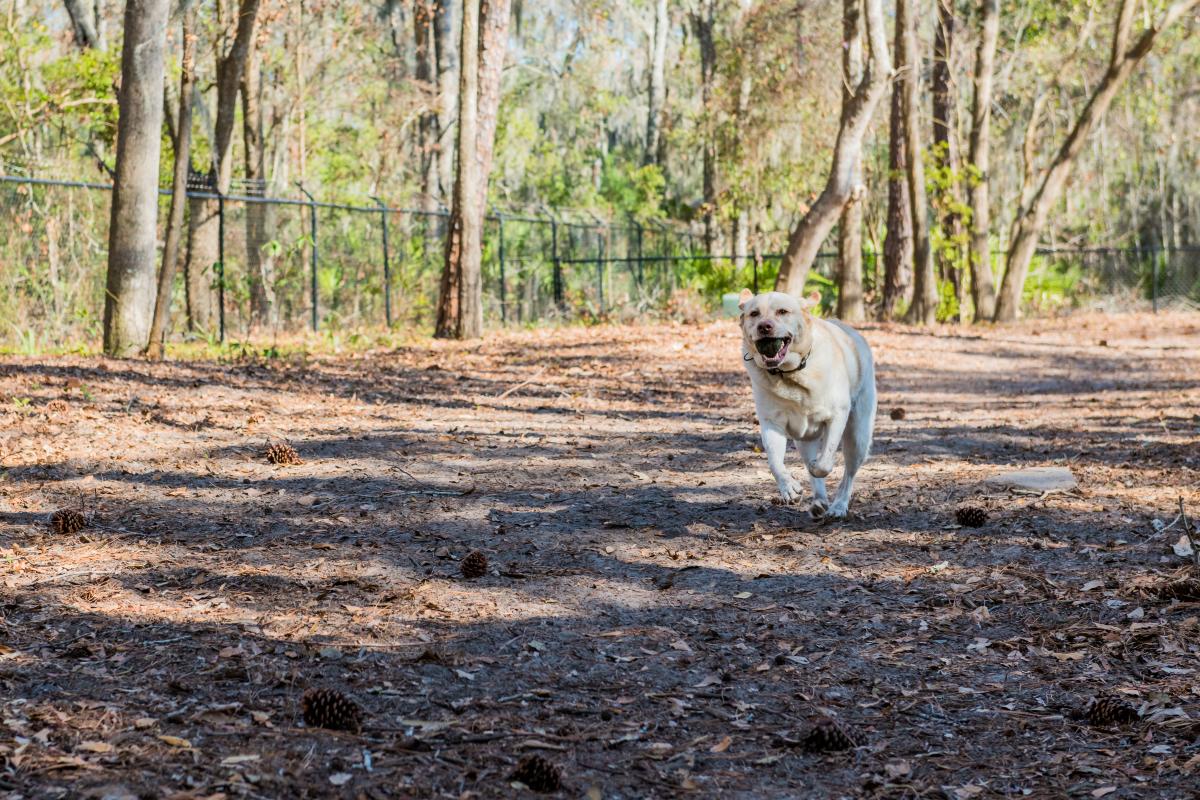 Depending on the location, many of the beaches in the Golden Isles are pet-friendly. St. Simons Island's East Beach and Massengale Park are great spots for dogs to enjoy the sandy shores and play in the salty ocean waters. The rules regarding dogs on these beaches state, "Animals are prohibited on this beach from Memorial Day through Labor Day between 9:00am and 6:00pm. From 6:00pm to 9:00am, dogs are allowed on the beach and do not need to be leashed, but must be in the owner's immediate control."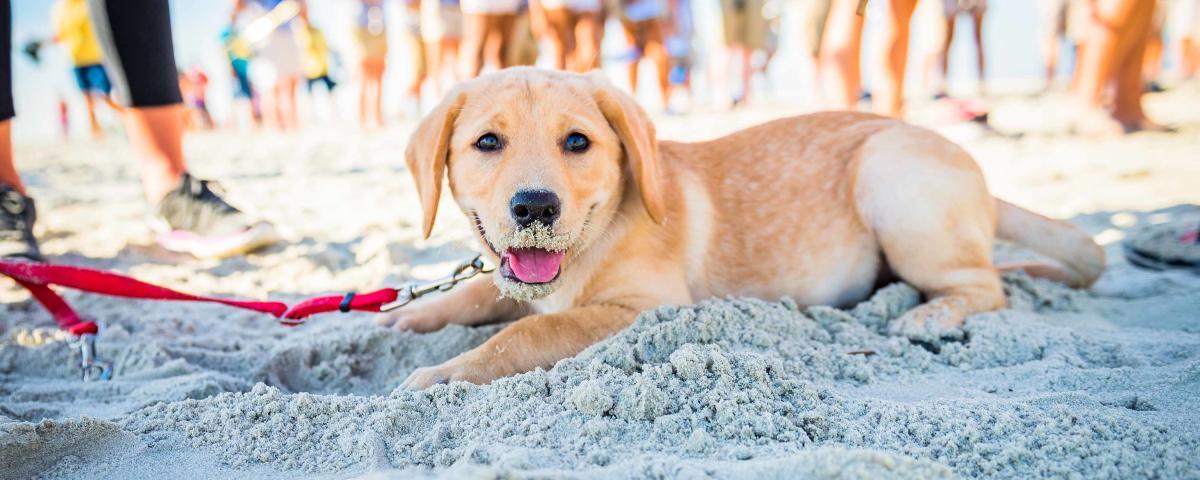 Jekyll Island also allows dogs on most beaches, however they must be on a leash at all times and the maximum length for leashes is 16 feet. No pets are allowed on the beach between South Dunes Picnic Area and 2,000 feet northeast of St. Andrews Picnic Area.
Hiking and walking are great exercise for both pets and their owners and with an abundance of trails in the Golden Isles to choose, everybody will be able to stay in shape during their trip to the Golden Isles. Area nature trails are also a great way to experience the local wildlife and learn about the area's beautiful environment first hand. Try the Alice Richards Botanical Trail, located within Frederica Park. Or, spend time with your pooch walking through and exploring Fort Frederica National Monument.
After hours of fun with a four legged friend, having a bite to eat at one of the area's delicious restaurants makes for a great ending to the day. Here in the Golden Isles, it's not hard to find a restaurant that features an al fresco dining option, where guests are able to dine outside with their four legged friend. Try the Tiki Patio at Tortuga Jack's or the porch at Brogen's South. Or, check out the wonderful outdoor patio at Mellow Mushroom or Iguanas Seafood Restaurant.
And as always, please remember to pick up after your pet. Many pet-friendly locations have bags and trash receptacles available, but it is also encouraged to bring your own bag along just in case.