Our Quintessential Golf Experiences: Why Golfing in the Golden Isles is So Magical
With the warm sun on your back, you crouch down to read your putt. Left to right? Uphill slightly? Then it hits you once again: the beauty of your surroundings. An elegant live oak tree — draped in Spanish moss — casts a long shadow across the green, while a great blue heron lifts off from a nearby marsh. Good luck focusing.
The distractions may be abundant on the Golden Isles' golf courses, but after one round here, you'll surely rediscover why you love this game in the first place. Here are four quintessential golf experiences in the Golden Isles.
1. Scottish Links + American Marshland
Of all the styles of golf courses, few are as demanding as the Scottish links style, where the rough is unforgiving and an open layout leaves your game prone to the elements. Here on the Golden Isles, several courses — most notably the King and Prince Golf Course, Jekyll Island Golf Club and Heritage Oaks Golf Club — mix the Scottish-links style with the undeniably beautiful natural marshes of the Georgia Coast. This approach creates an unforgettable setting. You seem to be floating on the marsh grass and estuaries as you move from tee to green.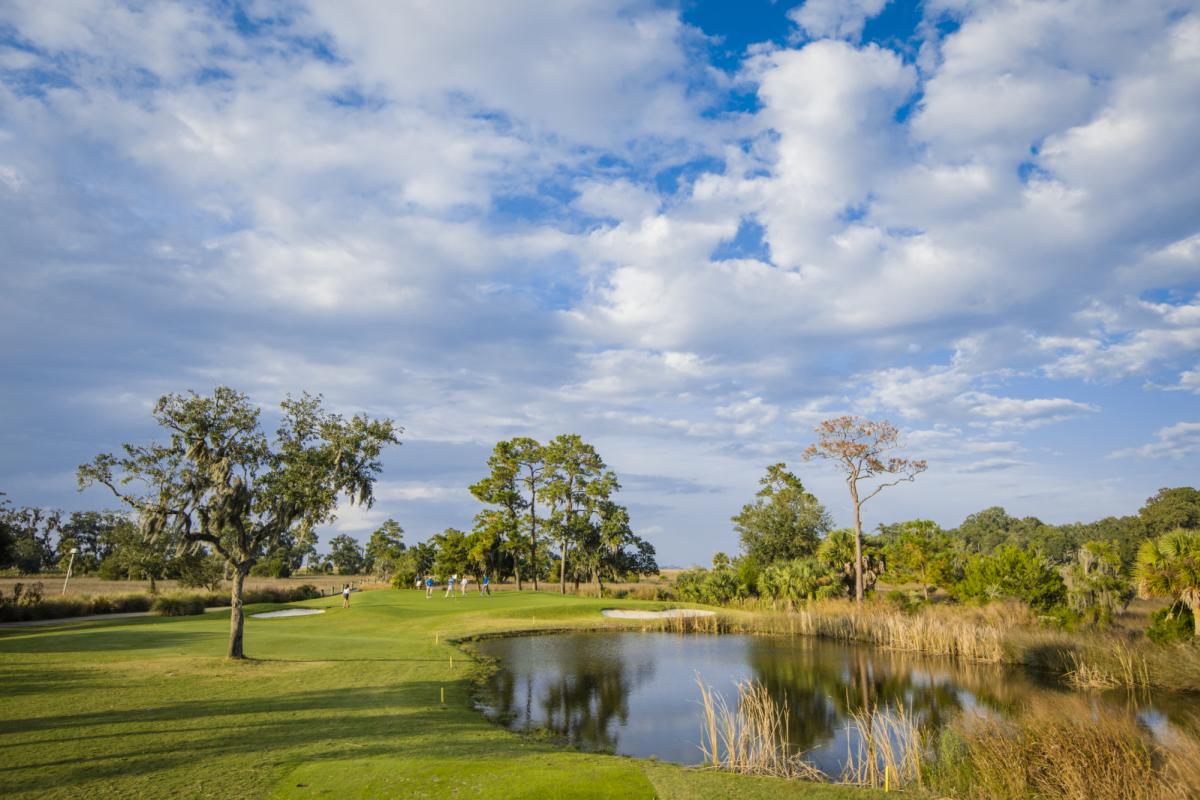 2. Match Wits with Davis Love III & Company
Across the Golden Isles, several 18-hole layouts were either designed by renowned pros or acclaimed architects. Tee up on Sea Island Golf Club's newly redesigned Plantation Course (designed by PGA TOUR legend Davis Love III), the King and Prince Golf Course (Joe Lee and Billy Fuller) or the Brunswick Country Club (Donald Ross). Just by playing these courses, you'll be matching wits with the best minds in the game.
3. Turn Your Vacation Into a Golf Marathon
File this under the "Only for Die-Hards" folder, but it is entirely possible to play an 18-hole course each day for a week and not play the same hole twice. That amount of golf might be pure crazy, but considering that across three islands you have 7 different 18-hole layouts to choose from (plus a 9-hole course), the possibilities of a "golf marathon" over a week-long trip are truly tantalizing.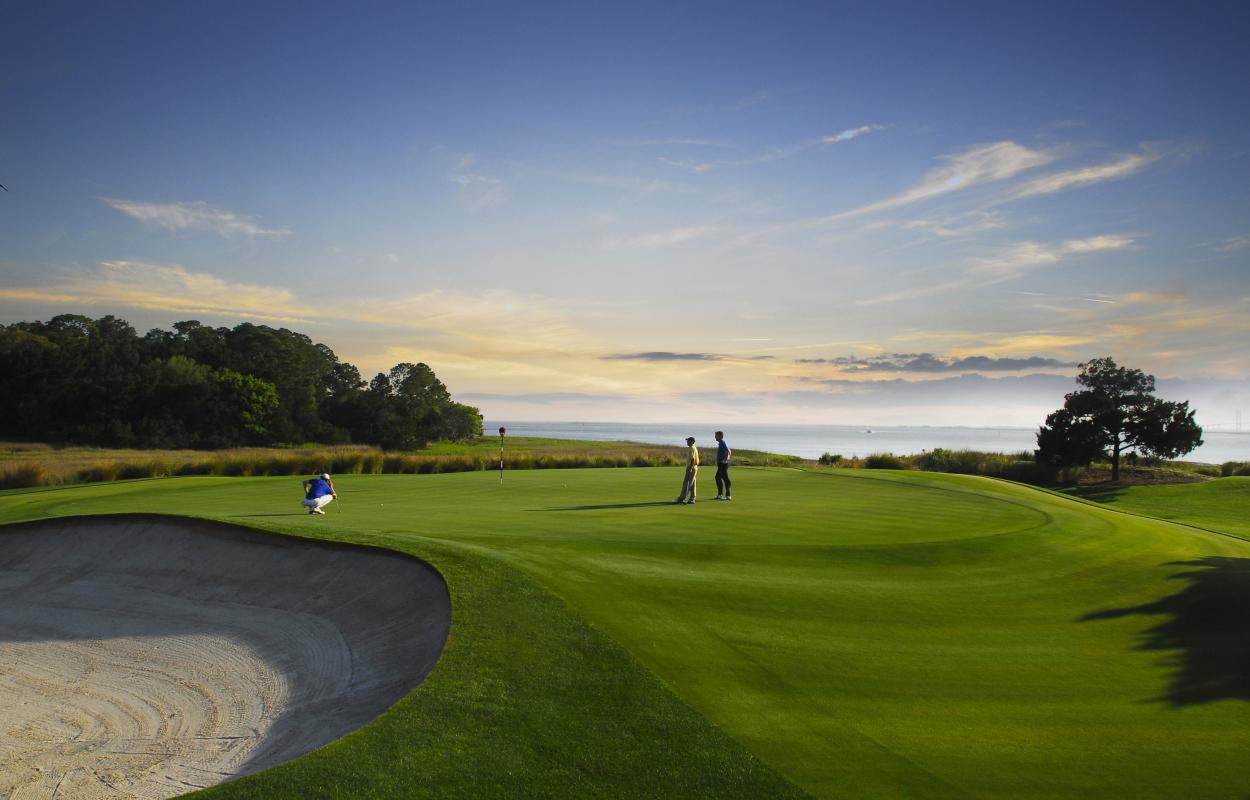 4. Play Where the Pros Play
There are only a handful of golf courses in the United States that regularly host the PGA TOUR, and even then, many of them are completely private. But, as host of the annual RSM Classic, the Seaside Course at Sea Island Golf Club fits the bill, and you can play it if you are a guest of The Cloister or The Lodge at Sea Island. Discover what the pros know about this challenging, Scottish-links style course by booking an early morning tee time.