Sure, a beach vacation to the Georgia coast might not be the first thing that comes to mind when you think of planning a getaway this winter. But with this list of reasons to travel to the Golden Isles this season, you'll soon wonder why you haven't made the Golden Isles your winter vacation spot all along. With beautiful year-round weather, endless natural beauty, and mounds of things to do and see, the Golden Isles makes for the perfect winter trip.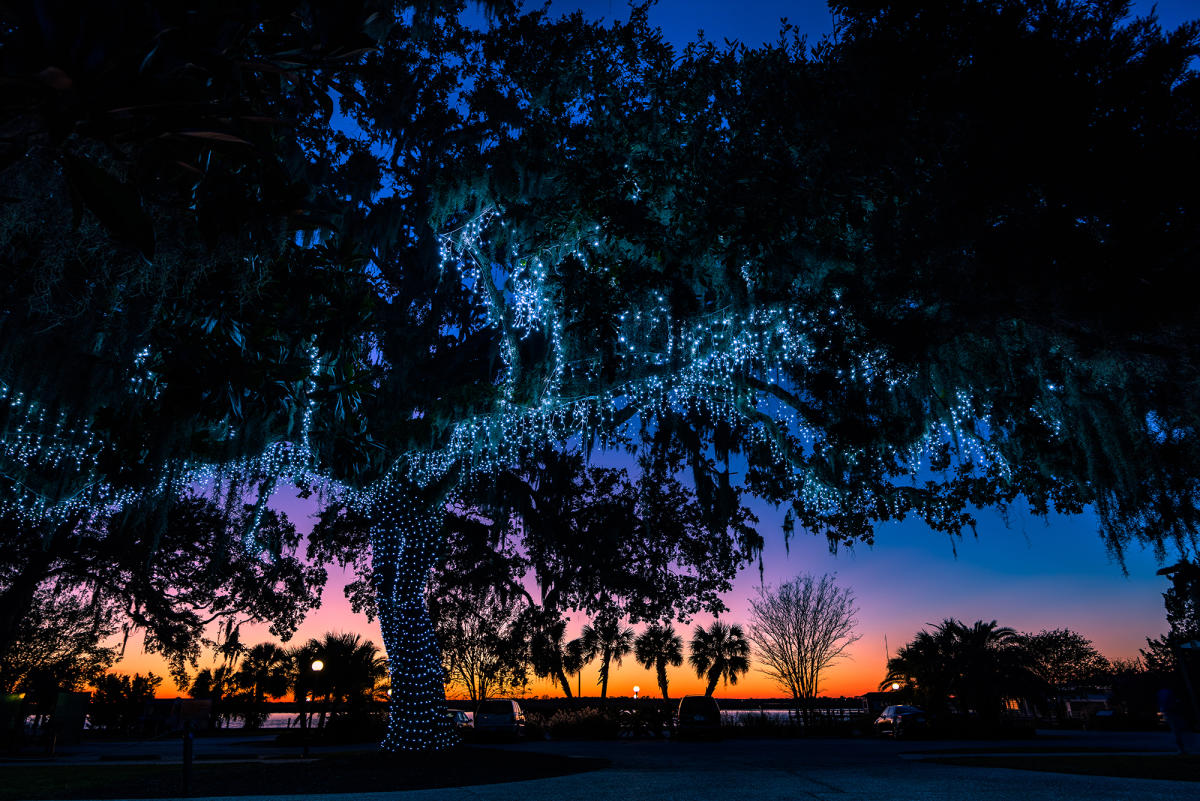 1.  There's no shortage of holiday cheer.
From small town events to live performances and everything in between, the Golden Isles is the perfect place to spend a coastal Christmas or to ring in the New Year. View a complete calendar of holiday events to make sure your trip includes a festive event or two!
2.  You don't need to pack your winter coat.
So how cold does Georgia get in the Winter? On the Georgia Coast, temperatures average in the mid-60s during our winter months, meaning you can leave those bulky coats, hats and gloves behind. It's always beach time in the Golden Isles!

3.  There's a two-month-long treasure hunt.
Each year, highly-coveted Island Treasures are hidden throughout Jekyll Island. From January through February, these beautiful handmade glass orbs are meticulously concealed in the nooks and crannies on the island and are waiting for you to find them. Finders, keepers! 
4. Take a Holly Jolly Light Tour.
In addition to Jekyll Island's impressive holiday activities, guests can take a ride on Jekyll's jolliest trolley to see more than a million lights around the island. The whole family can sit back, relax, and view the lights of the Historic District. Also part of Jekyll Island's Holly Jolly Jekyll celebration is a light parade, fireworks, mini-golf, and a drive-in movie. You also won't want to miss the annual Cold-Stunned Plunge, a fundraising event for the sea turtles where everyone runs into the chilly Atlantic! More holiday events during Holly Jolly Jekyll can be found here.
5. Keep more money in your wallet.
Is one of your New Year's resolutions to save more money? Since our peak season is the summertime, there are plenty of lodging deals to be had in the winter months. Find rates from $59 at beachfront hotels and other seasonal specials and packages.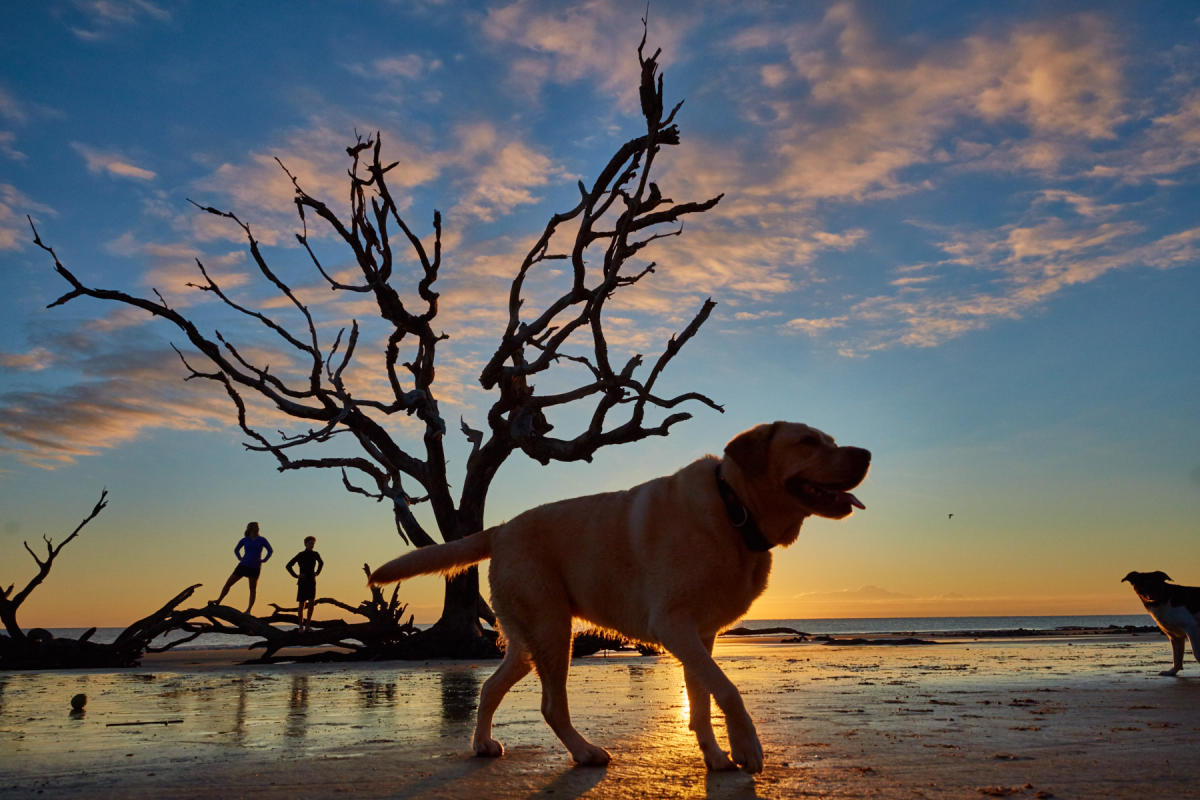 6. Bring Fido along.
It's the dog days of winter in the Golden Isles! Although dogs are restricted on the beaches during certain hours of the summer, all are welcome to play, dig and swim to their hearts' desire this winter. Just be mindful of other beachgoers and don't let your dog leave behind anything other than their paw prints!
7. Celebrate the holiday season in Historic Downtown Brunswick.
Each year, the Brunswick Christmas Parade is held on the first Saturday of December. This fun and festive community event will not only get you in the holiday spirit, but gives you the chance to uncover the streets of Historic Downtown Brunswick, lined with shops and restaurants. The parade takes place in the evening, making it an excellent time to take in all of the lights and decorations that adorn each float. The lively parade is hallmarked by high school marching bands, community groups and, of course, Santa Claus himself!

8. Discover rare wildlife.
More than just birds fly south for the winter. North Atlantic right whales, bald eagles and merganser ducks are a few of the migratory animals that journey through the Golden Isles on their search for warmer weather. Winter is the perfect time to venture into nature and see what wildlife you can spot! A special thank you to Raleigh Kitchen for providing the bald eagle photo for this post.
There's no reason for you to stay inside this winter. Bring your holiday cheer to the Golden Isles, and prepare to experience gorgeous scenic views, relaxing time on the beach, fun community events, and the opportunity to create lasting memories.