Planning a trip to the coast of Georgia? Camping near the beach in the Golden Isles is a great way to take advantage of beautiful coastal views day and night! Filled with vast marshlands, beautiful sandy beaches and magnificent oak trees, the Golden Isles is graced with a unique and natural beauty. Camping among the beautiful scenery is a great option for visitors who enjoy adventure and the wilderness. No matter if you're looking to stay in Brunswick or wanting to head to Jekyll Island Campground, camping is a unique way to experience the great outdoors and it is one of the most affordable ways to see all that is offered in the Golden Isles. 
While beaches in the Golden Isles don't allow fires or overnight camping directly in the sand, you can find many campsites just steps from the beach - ranging from primitive tent sites to glamping getaways or full RV hookups. Read our Georgia beach camping guide below and choose the beach camping location that is right for you.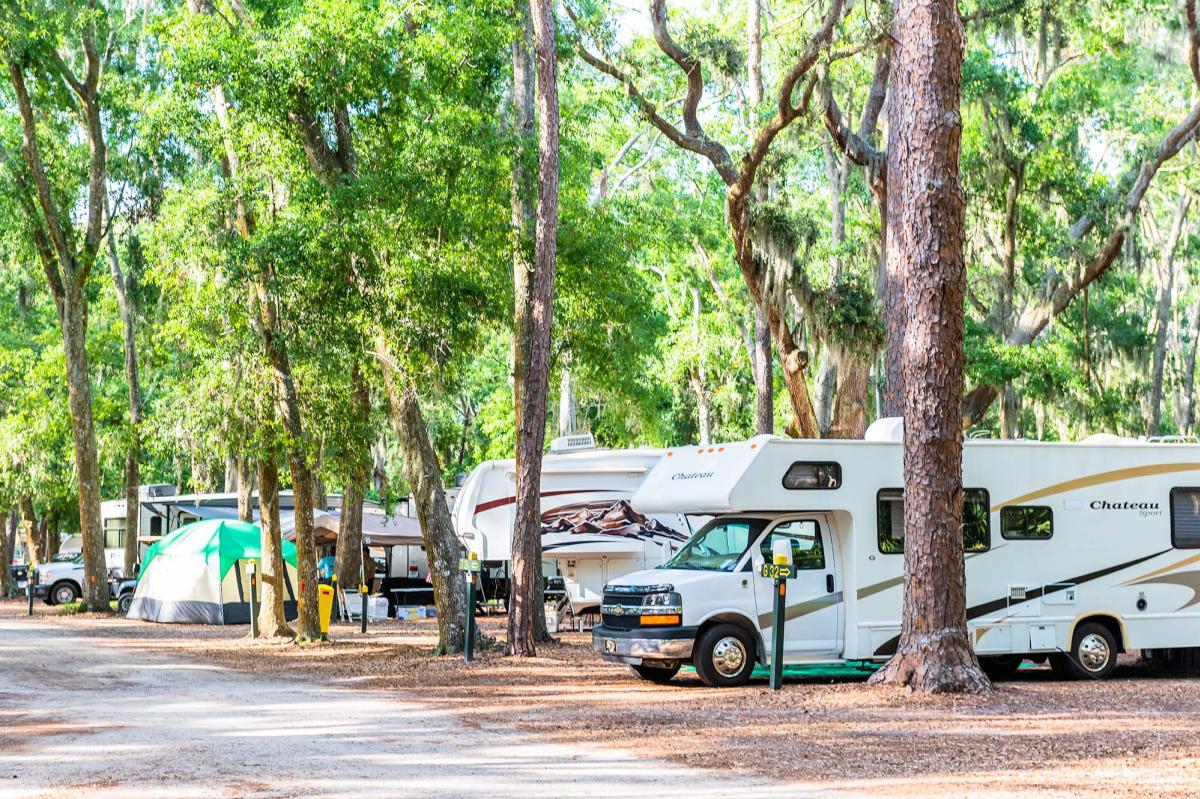 For Nature Lovers: Jekyll Island Campground
The Jekyll Island Campground offers 206 campsites situated on 18 acres on the north end of the island. Sheltered by gorgeous oak trees and close to the fishing pier as well as Jekyll Island's iconic Driftwood Beach, this campground is the ideal choice for nature lovers. The Jekyll Island Campground also offers several amenities that bring the comfort of home to the outdoors. Choose from a variety of primitive tent sites as well as sites with full hookup to electricity, cable TV, water and sewage. A convenience store is located on site and bike rentals are available for those interested in exploring the island.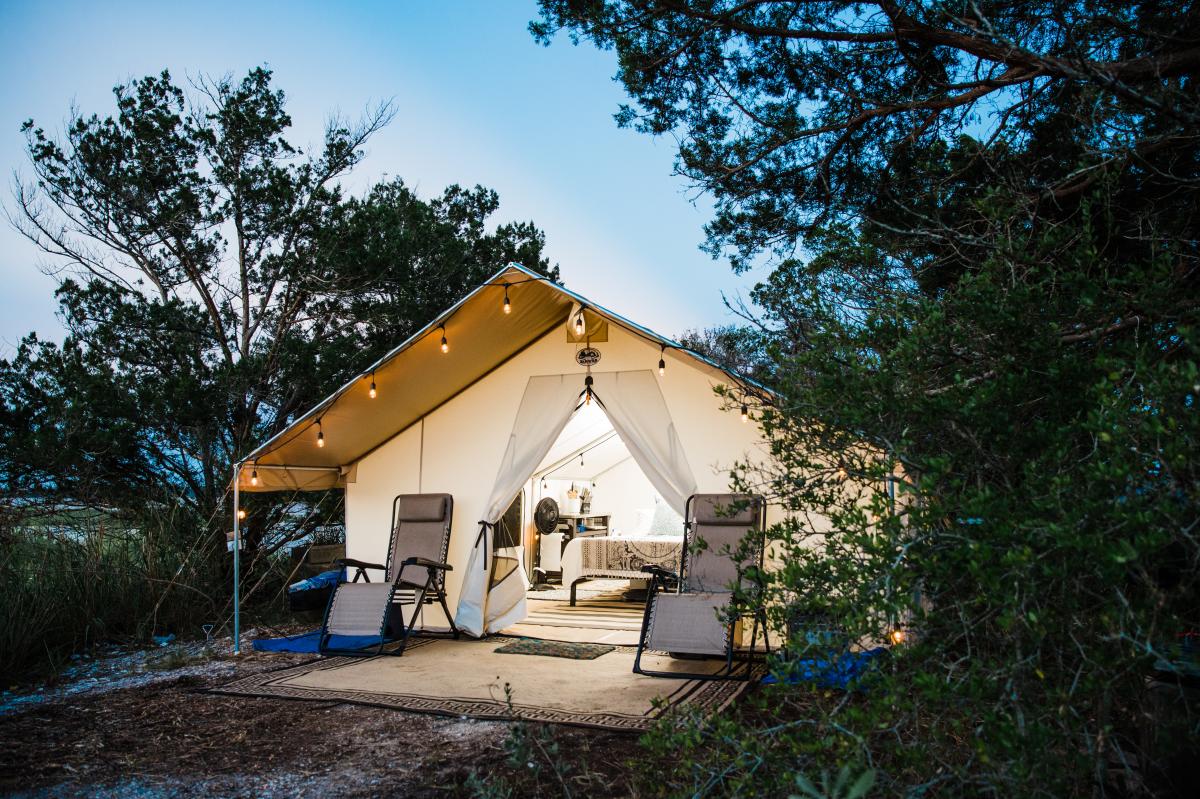 For Privacy and Romance: Little Raccoon Key
Looking for something a bit more luxurious and private? Go glamping on a private island in the Golden Isles. Little Raccoon Key is a truly one-of-a-kind destination, a small, uninhabited reef island. Beach glamping experiences offer more than just beautiful scenery and abundant wildlife on this undisturbed key. Campers sleep in a 26 x 15 foot luxury canvas tent with all the bells and whistles, including a memory foam mattress and pillows, fresh linens, dishes and pans for cooking and a coffee/tea kettle. Tents are also outfitted with a wood burning stove, which provides the perfect backdrop to read a book or play a board game - both of which are also provided in your glamping space. This is the perfect option for a romantic getaway in the Golden Isles or for visitors who need some time to reconnect with nature. Camping near the beach in Georgia can't get more comfortable than this. 

For Families: Blythe Island Regional Park
If you'd like to be closer to the attractions and hustle and bustle on the mainland city of Brunswick, then opt to camp at Blythe Island Regional Park. This park is over 1,000 acres and situated on Fancy Bluff Creek - offering a different type of beach camping experience just inland of the ocean. The park provides many outdoor activity options to keep you busy during your stay in the Golden Isles and is great for families. Enjoy a quiet lunch under the picnic pavilions while the kids are having a blast on the park's playground. With a fresh water lake and a marina and dock on-site, fishing, boating and swimming are also activity options at Blythe Island Regional Park. Plus, this park is located just down the road from Fish Tales Pub and Grill, the perfect stop for family-friendly casual dining including all-day breakfast, seafood, custom pizzas, burgers, and more.
Make a camping trip to the Golden Isles a new tradition. Return to a favorite camping spot again and again, or choose a new location for a unique experience each time. No matter your choice, as long as you choose the Golden Isles as your camping destination you will make long lasting memories.