Add exploring Redfern Village to your St. Simons Island bucket list! Complete with shops, restaurants, live music, and even a Tree Spirit or two, Redfern Village is a beloved destination to discover on St. Simons Island. Take some time to walk in and out of the specialty stores located tucked among live oak trees, grab a bite to eat, and adventure as you please. Here are some of the top ways to experience Redfern Village. 
Where to Eat in Redfern Village 
Redfern Village is teeming with restaurants and dining possibilities, from casual spots for some quick fuel to eccentric culinary experiences, many with quaint outdoor patios shaded by iconic oak trees.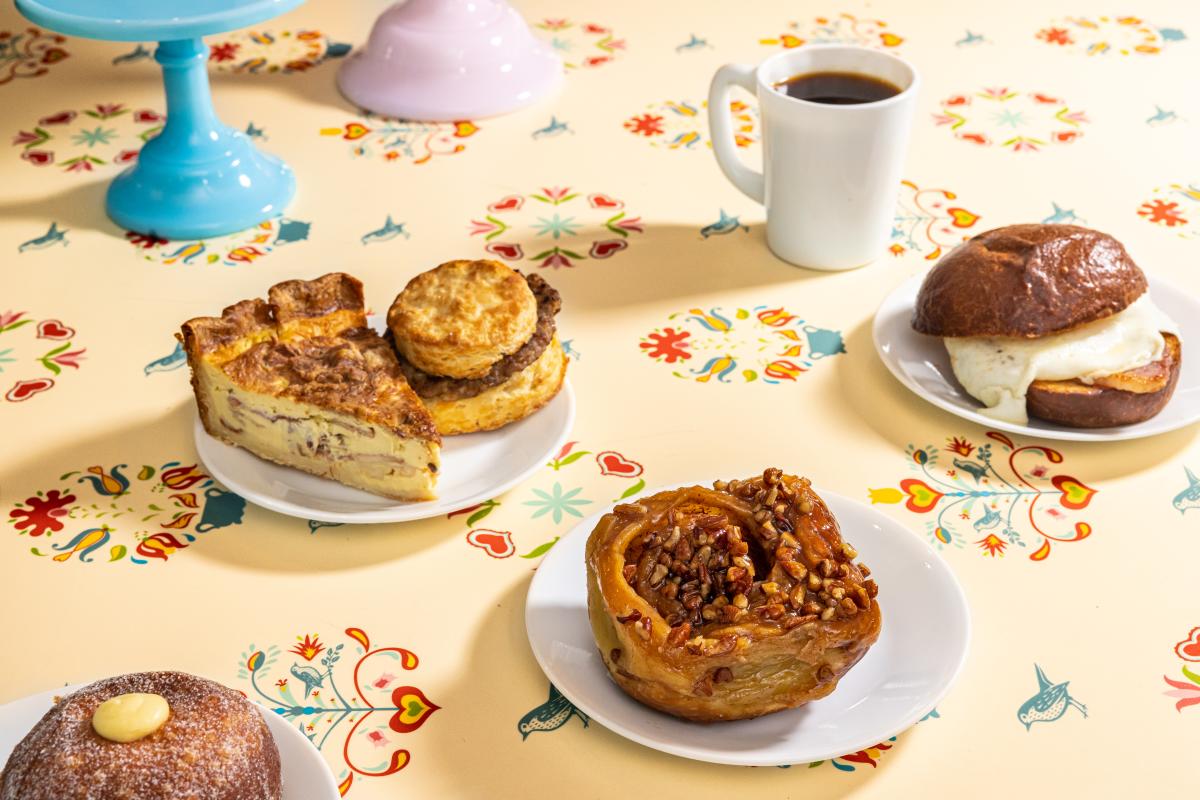 Dulce Dough Bakery 
Located just across the street from Redfern Village is Dulce Dough Bakery, popular on the island for donuts and biscuits that melt in your mouth. These classic French pastries combine the bold flavors of sweet and savory to create some of the best handcrafted sweets on the island. With indoor and outdoor seating and a mimosa bar, this is also a fun hangout spot to enjoy a slice of quiche for breakfast or a midday sweet treat! Warning…. these donuts are so loved that they sell out fast, so try to get there early!  
Golden Isles Olive Oil  
This unforgettable destination is the best way to experience the intricate and powerful flavors of balsamic vinegars and olive oils from award-winning estates around the world, and is located just around the corner from Redfern Village. The gourmet market at Golden Isles Olive Oil offers a selection of delicious pantry items, not to mention the stocked wine bar. Sit outside and enjoy fresh, good eats from an ever-changing seasonal menu. Complete your experience by pairing a wine from their extensive selection with a create-your-own charcuterie board. 
Where to Shop in Redfern Village 
From boutiques to gift stores and markets, Redfern Village is a shopper's paradise with something for everyone! Browse the latest island fashions, shop in upscale boutiques, and uncover the chic and trendy styles of St. Simons Island.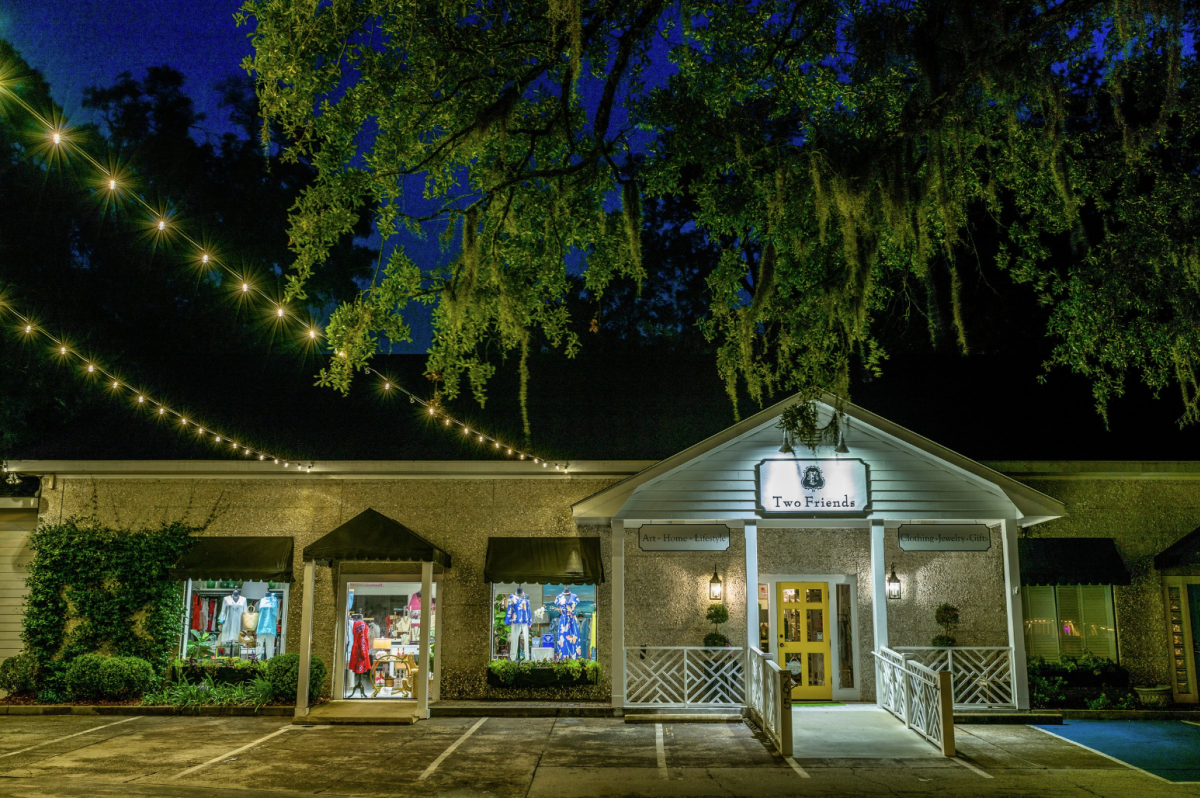 Two Friends 
You'll find items you've never seen before inside of this perfectly curated luxury boutique. Not only is Two Friends packed with plenty of ladies clothing to shop from, but you'll also want to spend some time browsing the shoes, jewelry, home décor and gifts. Find all the trendy southern styles, from dresses and tops to classic beachwear. Take advantage of their iconic onsite bubble bar to enjoy a glass of wine or champagne as you shop.  
Viola's Market 
Viola's Market is your one-stop shop for specialty home and gift items that suit shoppers of all ages. The abundance of antiques, inspiring accessories, and kitchen products will make it easy to refresh your space with unforgettable coastal style and charm. With so much to choose from, it's easy to spend hours shopping your heart away!  
Alo Naturals 
When you walk into Alo Naturals, you'll be hit with the calming scents and aromas of natural products. Experience pure skincare and luxury bath and body products formulated from the highest quality ingredients. Elevate your bath and body experience by treating yourself to Alo Natural's premier products and you will not only see but feel the difference in your skin. 
Beach Cow Nut Co. 
Don't leave Redfern without grabbing some Praline or Cinnamon Glazed Pecans from Beach Cow Nut Co. The coconut cashews are also to die for! Snack away on the most delicious boiled peanuts and pecans the island has to offer as you browse their selection of t-shirts, hats, and other beach accessories.  
Things to Do in Redfern Village 
Aside from shopping and dining, get ready to unveil the many other ways to pass time in Redfern Village.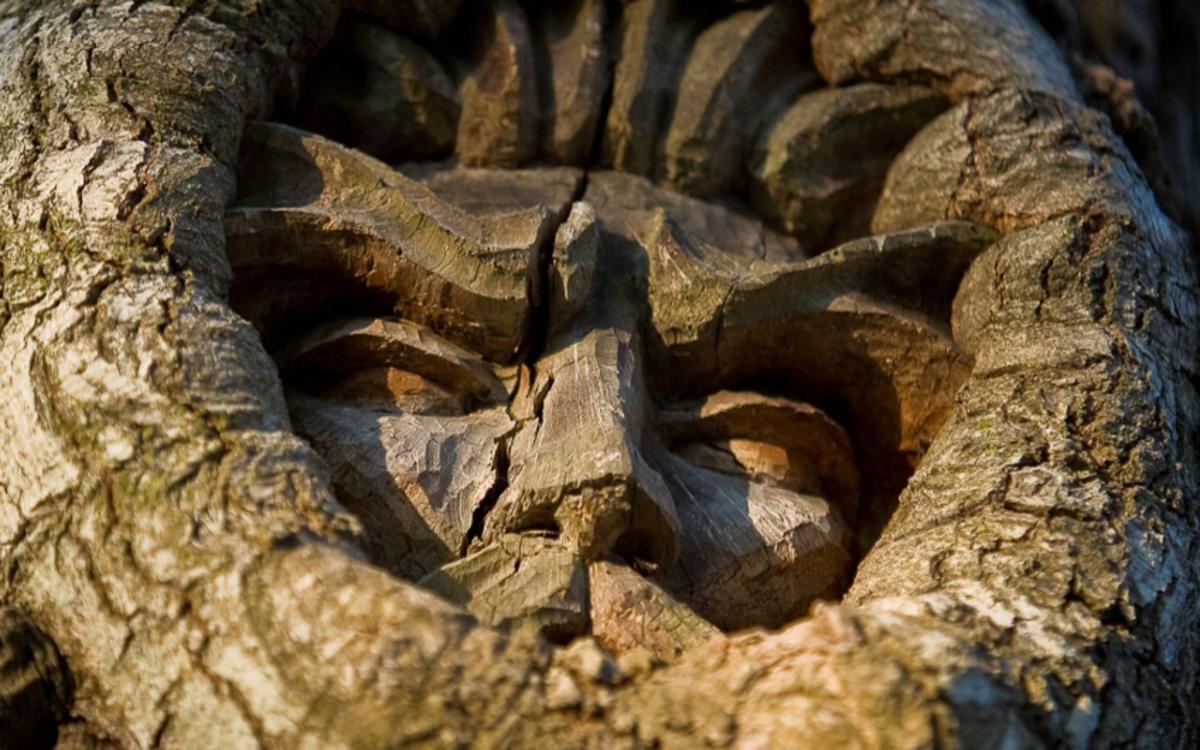 Locate the St. Simons Island Tree Spirits 
Have you found all the St. Simons Island Tree Spirits? These beautiful weathered faces are carved into certain majestic oak trees on St. Simons Island, and two of them are located in Redfern Village. We invite you to begin a treasure hunt across the island and search for these intricate carvings. View the full tree spirt map to find them all.  
Bike through Redfern Village 
With over 30 miles of bike paths that encircle the Island, the charm of Redfern Village is easily discoverable by bike. Continue past Redfern Village and you will be surrounded by beautiful mossy live oaks, marshlands, and ocean views. Renting a bike and hitting the trails has never been easier! There are plenty of nearby bike rental shops such as Pedego Electric Bikes or Electric Coast that will help set you up for your journey.  
Enjoy Live Music in Redfern Village 
Redfern Village comes alive at night with live music at several of the restaurants in the Village. Wrap up your day with the sounds of artists local to the Golden Isles. View our schedule of live music for a full list of locations and performers.  
There are boundless experiences to uncover on St. Simons Island, but Redfern Village is a great place to start. When you need a break from the beach or some retail therapy, make the trip to Redfern Village and see what fun you encounter!