Spending Mother's Day in the Golden Isles is a wonderful way to connect with family, enjoy the company of loved ones, and take in the peace and quiet of Georgia's beloved coast. Make the day special and accompany your group to one of the many Mother's Day brunch offerings in the Golden Isles; and if you need the perfect gift, we've also got you covered. 
Mother's Day Brunches and Events in the Golden Isles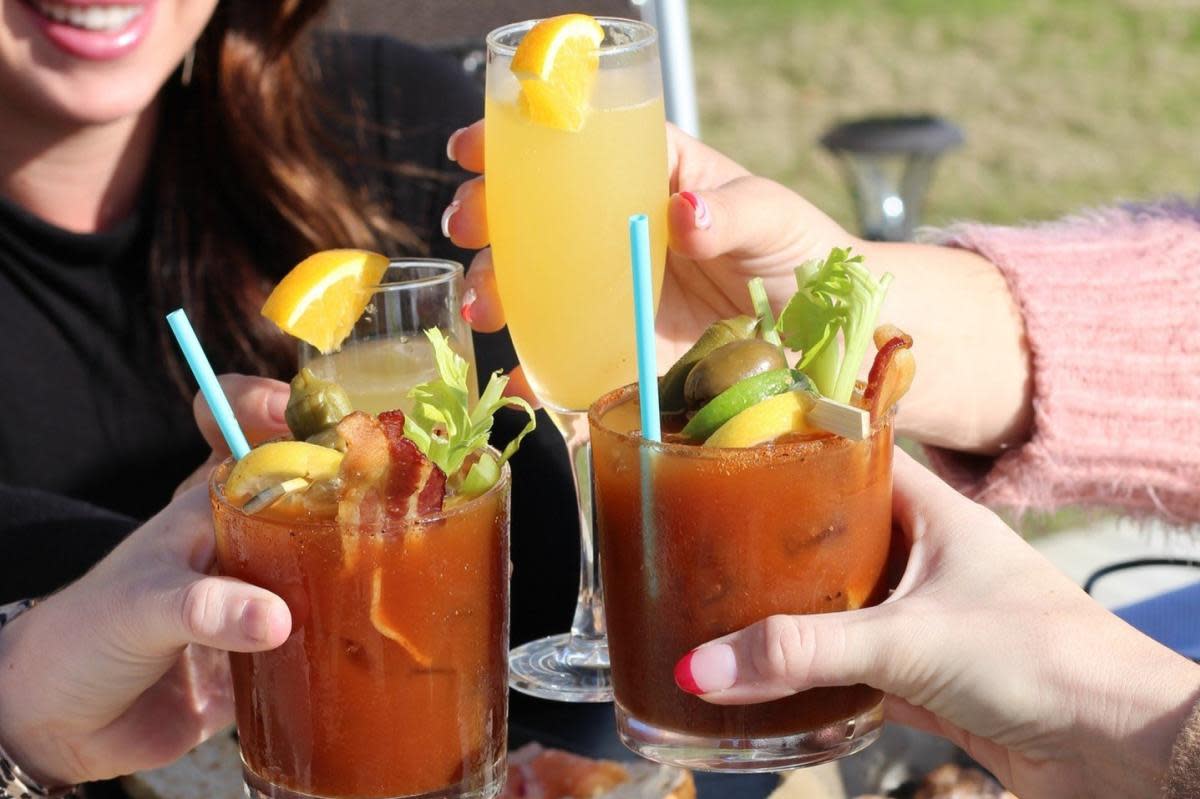 From pancakes to omelets to fresh Georgia seafood, you'll find to-die-for breakfast and lunch cuisine at any of these Mother's Day brunch events. With restaurants spread across our islands and the historic mainland of Brunswick, take the opportunity to celebrate by taking in the coastal air and indulging in the flavors of the South. Treat mom to an unforgettable brunch sure to leave her full and satisfied. 
ECHO Sunday Brunch 
Head out to the King and Prince Beach & Golf Resort and experience St. Simons Island's only oceanfront restaurant, ECHO, for a brunch and a view that will take your breath away! From a bloody mary bar and bottomless mimosas to breakfast favorites a la carte, you won't be disappointed. The King and Prince will also be having a Mother's Day Crafts at the Cottage event at The Cottage Coffee + Custard Shop, where each child can plant a succulent and paint the pot!
Please call 912-268-5967 for reservations. Find special offers for ECHO Sunday Brunch this Mother's Day.
Sea Palms Mother's Day Brunch Buffet 
Located at Sea Palms Resort, Sago will be hosting a Mother's Day Brunch Buffet featuring a spread of savory breakfast favorites, seafood specialties, and fresh, decadent desserts. Plus, Moms will enjoy a complimentary mimosa! 
Reservations can be made by calling 912-434-5340. Redeem a special offer for the Sea Palms Mother's Day Brunch Buffet.
Mother's Day at Golden Isles Olive Oil
Celebrate your mom by bringing her to Golden Isles Olive Oil's new location! You will enjoy delicious food, a wide selection of wines, and a full bar!
Call 912-602-9736 for reservations! Learn more.
Eat Share & Connect: Mommy & Me Beach and Bubbly Brunch
Bring your favorite beach gear, a picnic, and wine, and enjoy yourself on the beach! This event is held by the ladies of Women Empowering Women of Savannah, and is a day to eat, share, and connect with others. 
Reservations can be made online. Learn more about special coupons for the Mother's Day Brunch Buffet.
A Bee-autiful Mother's Day
This event is hosted by Emerald Wellness in partnership with the Savannah Bee Company. Guests will enjoy sweet confections, and a refreshing lemonade bar, along with a special floral gift. "Bee-ngo" will be played for a variety of prizes, and there will be local live music. 
Tickets are $15/person. Learn more. 
Jekyll Island Club Resort Mother's Day Brunch Buffet 
Experience a sensational buffet at Jekyll Island Club Resort's Grand Dining Room. Expert chefs have masterfully crafted a menu that reflects the essence of spring with the finest seasonal ingredients. Treat your mother to a day she will remember forever! 
Reservations can be made online. Learn more. 
Mother's Day at Eighty Ocean Kitchen & Bar
Treat mom to an elegant Mother's Day brunch at Eighty Ocean Kitchen & Bar on Jekyll Island. This brunch will be offered on both May 13 and 14. Enjoy panoramic ocean views, beautiful decor, and delicious dishes from classic breakfast items to savory local favorites that are sure to satisfy any palate.
Reservations must be made online. Find more information about Mother's Day at Eighty Ocean Kitchen & Bar.
Bottomless Mother's Day Brunch at Steller Center 
Venture into Brunswick and get ready to toast with bottomless mimosas and a tasty catered brunch! This community event benefits the non-profit, Brunswick League of Celebration, Inc., and is the perfect way to celebrate Mother's Day while savoring all the classics. 
Tickets can be purchased online. Learn more about the Bottomless Mother's Day Brunch At Steller Center.
Sea Island's 11th Annual Mother's Day Brunch 
Celebrate Mother's Day with a Sea Island tradition featuring favorites selected and made by chefs with their moms in mind. With a menu ranging from buttermilk biscuits and gravy, and a breakfast taco bar, to black garlic-crusted prime rib and bourbon-brined smoked pork loin, this culinary experience will leave you coming back for more. 
Reservations for the Sea Island's 11th Annual Mother's Day Brunch are required.
Where to Shop for Mother's Day in the Golden Isles  
What better way to show that you care than giving a Mother's Day gift straight from the Golden Isles? With so many local shops and stores to choose from, gift-giving can become overwhelming. We've selected some of our favorite shops on St. Simons Island, where you will be sure to leave with an impeccable Mother's Day gift. 
Planter's Exchange 
Check out Planter's Exchange for fine Women's clothing and a concierge-style shopping experience. Browse a great selection of clothes, jewelry, and accessories, or get a gift card and let your mom choose for herself! 
Ronne's on Market Street  
Shop from designer clothing and accessories at Ronne's on Market Street. From casual and coastal, to more sophisticated, you will find a great selection of styles and plenty of gifts to choose from. 
Emerald Wellness 
Emerald Wellness is a boutique wellness center that specializes in many spa services, like facials and massages. Give your mom the opportunity to unwind with a gift card or spa service. 
Rahab's Rope 
You'll find gifts galore when you stop into Rahab's Rope! Shop from beautifully crafted and handmade items sourced from around the world while supporting a good cause, because 100% of Rahab's Rope's sales go to fund their mission to end human trafficking. 
Mixed Nuts 
Shop from unique items you won't find anywhere else at Mixed Nuts Boutique & Consignment. With both new and gently used boutique items, you're sure to leave with a gift your mom will love. 
Soothing Touch Massage  
Give the gift of a massage or gift card from Soothing Touch. This relaxing, unforgettable experience is the perfect treat to celebrate your mom on her special day! 
Two Friends
Two Friends located in Redfern Village will be having a J. Lowery Mother's Day Pop-Up Shop, with fabulous bags in the store on Friday and Saturday! These gorgeous bags are the perfect pick-me-up for mom!
For more gift ideas, see the full list of places to shop in the Golden Isles. No matter how you decide to celebrate Mother's Day in the Golden Isles, you're sure to create lasting memories that you will cherish for years to come.