Visiting Sea Island is truly an experience unlike any other. From the moment you arrive on this Georgia private island, you're greeted by awe-inspiring architecture, impeccable landscaping, and an unmatched sense of genuine hospitality. Heralded as a premier family beach vacation destination for nearly 100 years, there are dozens of reasons why Sea Island should be at the top of your travel bucket list. With so much to see and do, we've pulled together the ultimate list of five can't-miss experiences when visiting Sea Island, Georgia.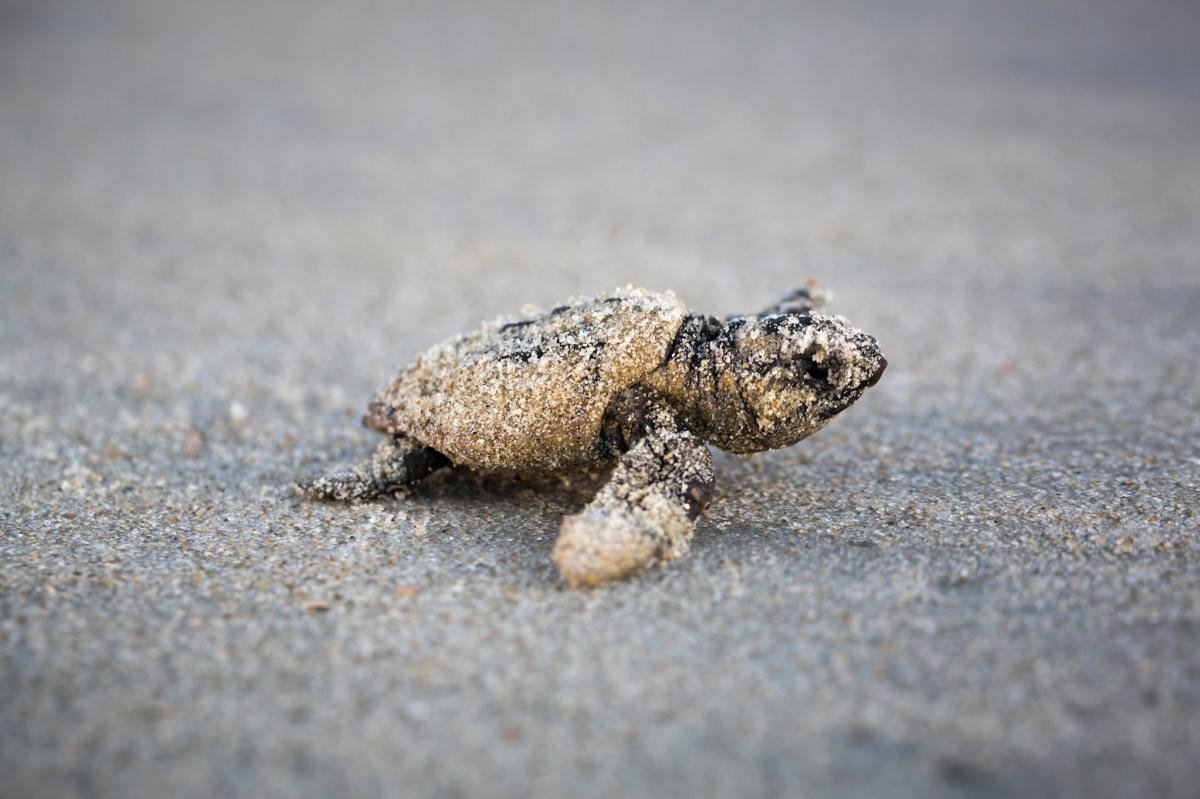 Nature & Wildlife Experiences
If you love spending as much time outdoors as possible, there's no shortage of one-of-a-kind experiences on Sea Island to suit your fancy! For a truly incredible day filled with unique coastal wildlife and unforgettable memories, we highly recommend one (or all!) of these activities.
Protect Endangered Sea Turtles
Beginning in May and lasting through Labor Day, guests of Sea Island have the opportunity to join the island's naturalist during daily sea turtle patrols. Comb the beaches at sunrise or just as dusk falls in search of newly-laid sea turtle nests, nesting mothers, and even baby hatchlings. Read more about our experience with Sea Island's Dawn Patrol. 
Go Horseback Riding on the Beach
Sea Island is one of the few places where you can go horseback riding on the beach in Georgia! Saddle up with family and friends for a morning or afternoon ride meandering through natural salt marshes, maritime forests, and sunny beaches along Sea Island. This activity is perfect for couples on a romantic getaway, families with kids 7 and up for marsh walks or 10 and up for beach walks, or girls trips. Tours last 45 minutes to just over an hour and are available daily. 
Embark on a Sunset Cruise
End the day in one of the best ways possible - on a sunset cocktail cruise aboard the Sea Island Explorer as she sails through the pristine marshes and waterways surrounding Sea Island. Keep your eyes on the horizon for pods of friendly dolphins that are known to favor the marshes as some of their top feeding grounds.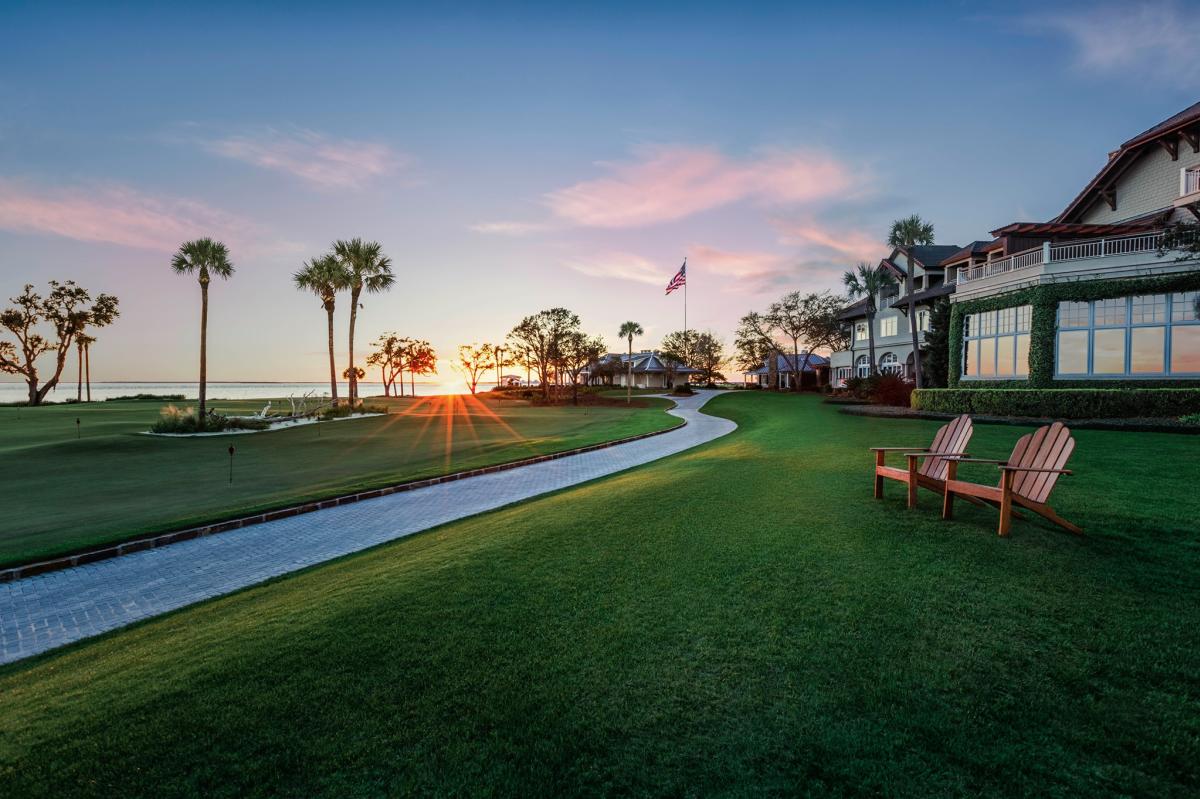 Top Experiences at The Lodge
The Lodge at Sea Island is just one of the resort's award-winning properties located in the Golden Isles. Featuring 43 rooms and seven cottages, this property is tucked away on the south end of St. Simons Island, overlooking the sparkling St. Simons Sound and providing plenty of seclusion for its guests. Golfers enjoy three championship courses, an oceanfront putting course, and 17,000 square-foot Golf Performance Center. Couples revel in the 24-hour butler service, oceanfront pool, and evening firepits complete with s'mores.
Cruise Around in a Complimentary BMW
Guests staying at the Lodge, the Beach Club or the Cloister have exclusive access to Sea Island's fleet of complimentary BMWs. Snag a set of keys to one of the resort's luxury cars to cruise around the island on your way to the Lodge. Take in the sights and sounds of Sea Island and St. Simons Island as you head to the Golf Performance Center for a one-on-one golf lesson with some of the country's most sought-after golf instructors. Complimentary BMWs are available for up to two hours daily on a first-come, first-served basis. Please contact the resort directly to inquire about seasonal availability.
Get the Perfect Swing at the Golf Performance Center
There's a reason golfers - from hobbyists to PGA TOUR pros - flock to Sea Island for a round or two on the three championship golf courses and custom instruction at the award-winning Golf Performance Center. Whether you're looking to perfect your short game or add yardage to your drive, a private lesson with the pros at the Golf Performance Center is well worth it. The recent multi-million dollar enhancements at the Golf Performance Center brought a brand-new 17,000-square-foot facility with six instruction and club fitting bays, a full-service golf club workshop, state-of-the-art technology, and more.
Sip to the Sounds of the Lodge Bagpiper
Each evening in the hour leading up to sunset, guests at The Lodge are treated to a live bagpiper who traipses around the grounds delighting all those within earshot. Order a cocktail from the Oak Room before heading out onto the lawn and settling into one of the handcrafted Adirondack chairs for the sunset show. Families with children especially enjoy the nightly s'mores around the firepits and new Speedway Putting Course, where friendly challenges are fun for all to watch.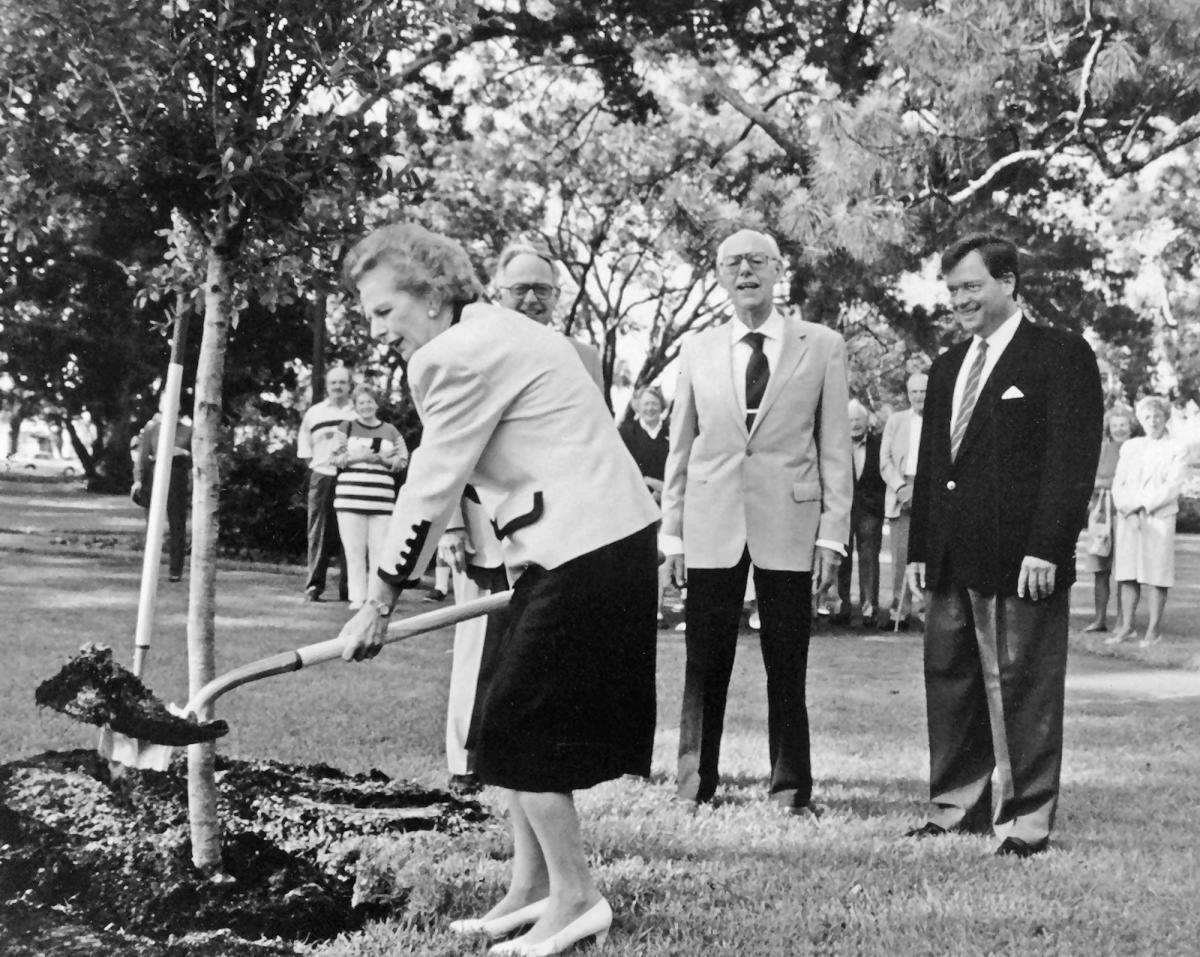 One-of-a-Kind Experiences
In its nearly 100 year history, Sea Island has welcomed some of the world's most esteemed leaders to its private resort, whether for global summits, business meetings, or a brief respite. In fact, Sea Island was the host of the 2004 G8 Summit, a bragging right not many other destinations have the privilege of sharing. During your next visit to Sea Island, follow the steps of those who came before you and uncover the resort's rich history along the way.
Explore the G8 Summit Room
Along the corridors of The Cloister, you'll find the G8 Summit Room and the incredible handmade wooden table where the world's leaders congregated during their stay at Sea Island. Although the room you'll visit today was not the original room where the G8 Summit attendees met, it's certainly still worth visiting to see the commemorative memorabilia and photographs from the auspicious event. Take turns sitting in the chairs of your favorite world leaders and be sure to snap a picture or two!
Stroll through the Commemorative Live Oaks
It's been a long-standing tradition at Sea Island for visiting nobility and political figures to plant a live oak tree on the grounds of the resort during their visit. Georgia's state tree is the live oak, and you'll find many of these signature trees around Sea Island and the rest of the Golden Isles. While exploring the perfectly landscaped lawns at the Cloister, be sure to walk through the commemorative live oaks to see oak trees planted by Presidents Coolidge, Carter, Clinton, Bush - just to name a few, as well as Prime Ministers Margaret Thatcher and Tony Blair.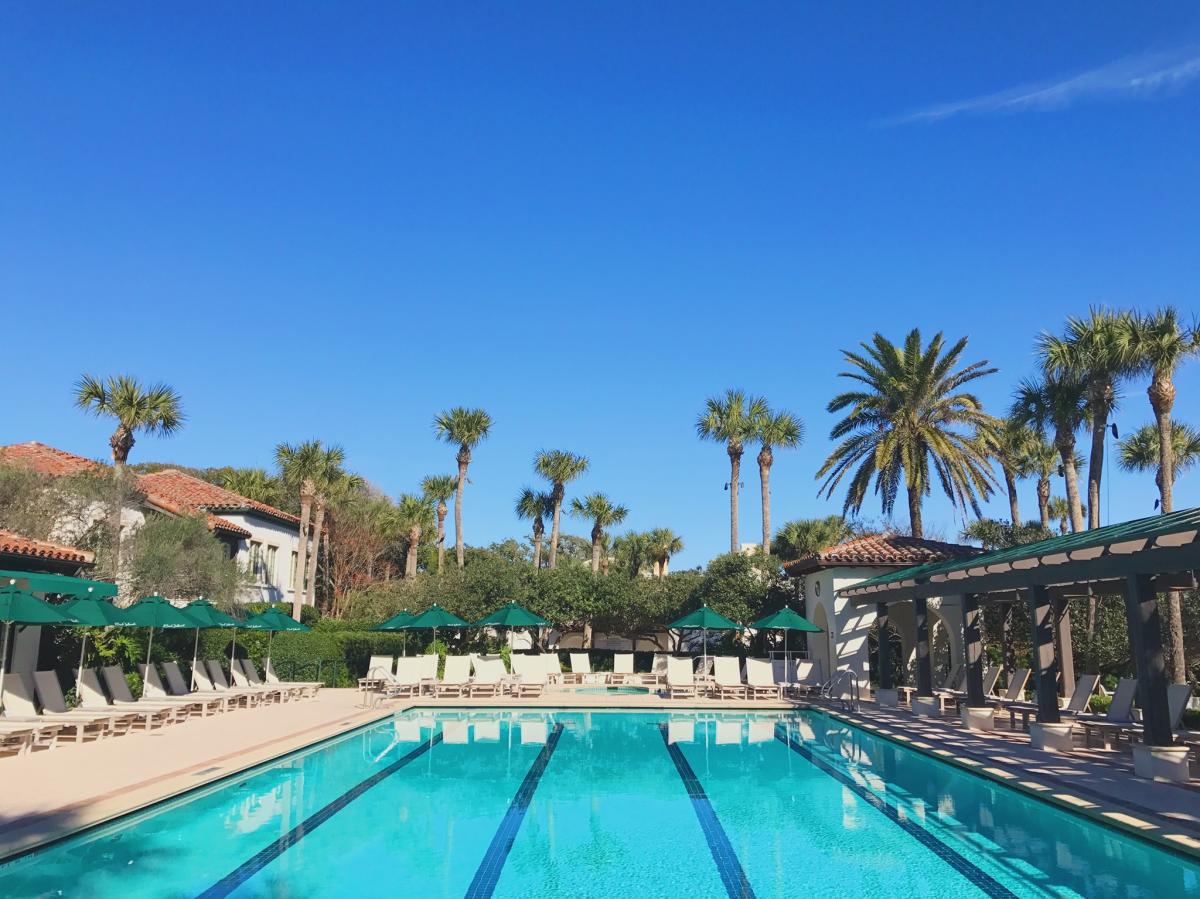 Adults-Only Experiences
Whether visiting on your honeymoon, anniversary trip, or a kids-free getaway, these are the top experiences at Sea Island for adults to indulge in during their vacation. It's time to sit back, relax, feel pampered, and let the drinks come to you.
The Ultimate Spa Day
You've truly never been to a spa until you've been to the Spa at Sea Island. The 65,000-square-foot Spa & Fitness Center is perfect for those seeking an extra layer of rest and relaxation while on vacation. Treat yourself to one of the dozens of spa treatments, a morning in the water atrium's hydrotherapy pool, the eucalyptus-infused steam rooms, and so much more. Book a couple's massage to take advantage of one of two private couple's suites (with balconies!). 
An Afternoon at the Adult Pool
The Beach Club, adjacent to The Cloister, is Sea Island's oceanfront property boasting three pools, one of which is solely dedicated for adults 21 and up. Suit up early in the morning to get your laps in, or stroll in at your leisure and choose from chaise lounge chairs in the sun or in the shade. Enjoy poolside food and drink service, all from the comfort of your chair or from the edge of the pool or hot tub. Guests may also enjoy private poolside cabanas complete with an air-conditioned sitting area with TV, stocked minifridge, private shower and bathroom, and more. 
Dinner in the Wine Cellar
If you're in town with a group of people, whether family, friends or colleagues, a dinner in The Cloister Wine Cellar is simply a must! Experience Sea Island's award-winning dining in an even more private and intimate setting inside the stunning wine cellar secretly tucked away within the corridors of The Cloister. And if you're celebrating a special occasion, Sea Island's event design team will gladly add extra, personalized touches to ensure a truly memorable experience. Staying at The Lodge? You can also experience dining in The Lodge Wine Cellar, too!
With so many incredible experiences to choose from, we wouldn't be surprised if you're packing your bags for a luxurious and well-earned stay at Sea Island before your PTO request has been approved. Unwind and unplug on five miles of private beach, immerse yourself in the Forbes Five-Star amenities, and savor award-winning cuisine from sun-up to sun-down. Learn more about Sea Island and plan your visit today.