Spending a few days in the Golden Isles? Use this list of things to do on Jekyll Island to guide your stay on the southernmost island of the Golden Isles.
Jekyll Island is defined by its abundance of recreational activities and natural beauty. Visitors of all ages savor plenty of things do to—with 10 miles of beaches, 63 holes of golf, an outdoor tennis complex, a waterpark, a fishing pier, nature centers, 20 miles of bike trails and a National Historic Landmark District. The area also features a beachfront convention center, a beautifully redesigned gateway corridor to the island, a beach village shopping and dining district, and more accommodations options.
Even with all of this activity, the island's development is still limited to just 35 percent of the available land area to preserve its critical barrier island ecosystem. Great lengths have been taken to honor this ratio while the highly anticipated revitalization of Jekyll Island moves forward. With so many things to do on Jekyll Island, it's hard to choose what to do first. Let us help with a roundup of our 5 favorites. 
1.  Visit the Georgia Sea Turtle Center 
Discover the wonders of sea turtles at this nature center, which not only offers interactive education exhibits, but rehabilitates injured turtles as well. In June and July during nesting season, you can also take a guided tour to see wild sea turtles on Jekyll Island's beaches. Learn more and plan your family-friendly day at the Georgia Sea Turtle Center.
2. Take a Tram Tour by Opulent Mansions
In the early 1900s, Jekyll Island was a private club retreat whose members included the Rockefellers, Morgans, Cranes and Goulds and represented over one-sixth of the world's wealth. Today, it is owned by the State of Georgia, but this history can be dramatically revisited with a tram tour of the National Historic Landmark District, including many of the opulent mansions their millionaire owners called "cottages."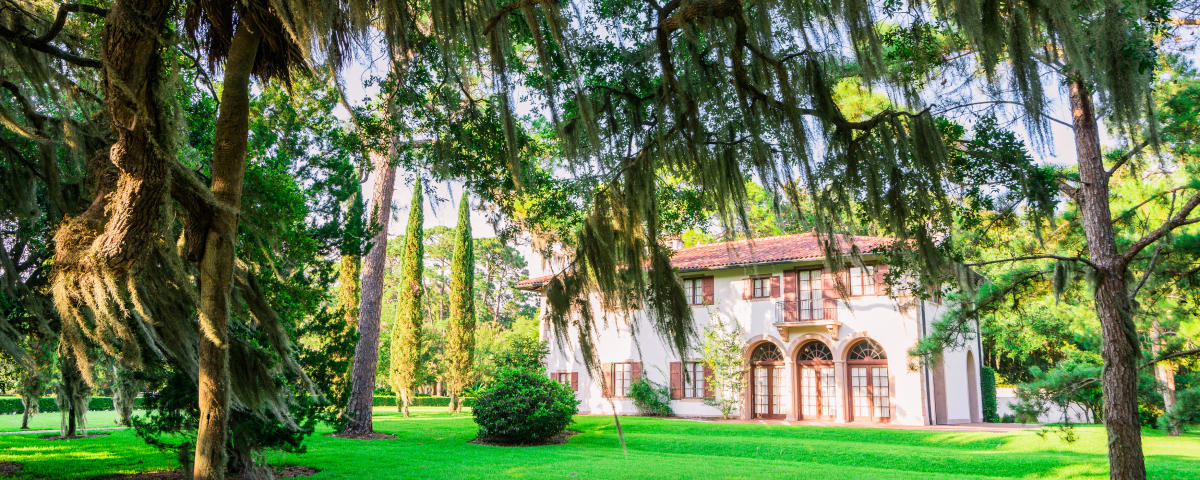 3. Hit the Links at Jekyll Island Golf Club
Dating back to the days of the Rockefellers and Morgans, Jekyll Island Golf Club continues to be one of the premier golf destinations in the Southeast. With three 18-hole championship courses, it will challenge golfers of all abilities for days on end. The Jekyll Island Golf Club also features a historic 9-hole par-3 course called Great Dunes. Great Dunes offers stunning ocean views and signs throughout the course that portray the history of Jekyll Island golf, providing a great opportunity to learn about the history of the island while you play. 
4. Stroll on Driftwood Beach or Glory Beach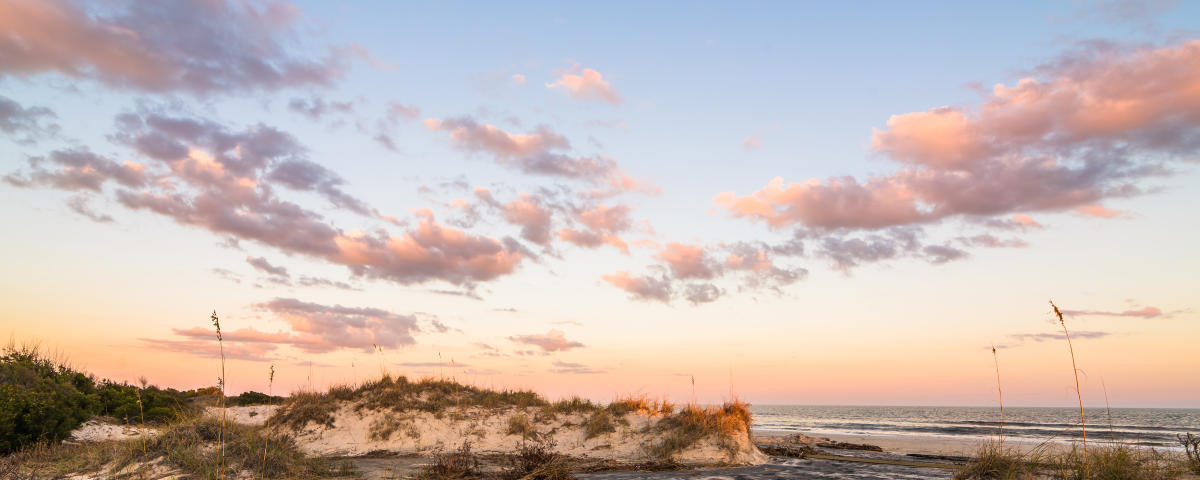 Jekyll Island is home to some of Georgia's finest beaches, including the often-photographed Driftwood Beach and Glory Beach, which takes its name from the acclaimed 1989 Civil War movie that was filmed on its pristine sands. Reminders of the movie still remain—the long boardwalk on Glory Beach was built by the producers of the film to provide an easy walkway across sand dunes and freshwater pools. 
5. Stay at the Jekyll Island Club Resort
Whether you are drawn to a rustic retreat under the stars or a more luxurious getaway, the accommodations on Jekyll Island are invitingly varied. Of note, the Jekyll Island Club Resort is a stunning historic hotel set amidst beautiful grounds and full of rich tradition. The property dates back more than 130 years and maintains old-world charm with unique atmosphere and amenities, like croquet on the South Lawn and live piano in the property's Grand Dining Room. 
There are far more than 5 great things to do on Jekyll island and a lot more about the region itself. Feel free to learn more on Jekyll Island for more inspiration!
More Jekyll Island Experiences