Jekyll Island Shrimp & Grits Festival
This Event Happens: November 4-6 2022
The 2021 Jekyll Island Shrimp & Grits Festival has been cancelled. For more information please visit the Jekyll Island Authority's festival page here. 
The Shrimp & Grits Festival on Jekyll Island is a weekend celebration of two of Georgia's most beloved foods - shrimp and grits. Taking place in Jekyll Island's National Historic Landmark District, the festival features a cook-off, craft brew fest, VIP lounge, cooking demonstrations, book signings, arts and crafts vendors, live entertainment, and a kid‐friendly fun zone. And for the first time in Shrimp & Grits history run the Go for the Grits 5K on the last day of the festival. This is a must-attend Jekyll Island festival for any food lover, and it just gets better every year.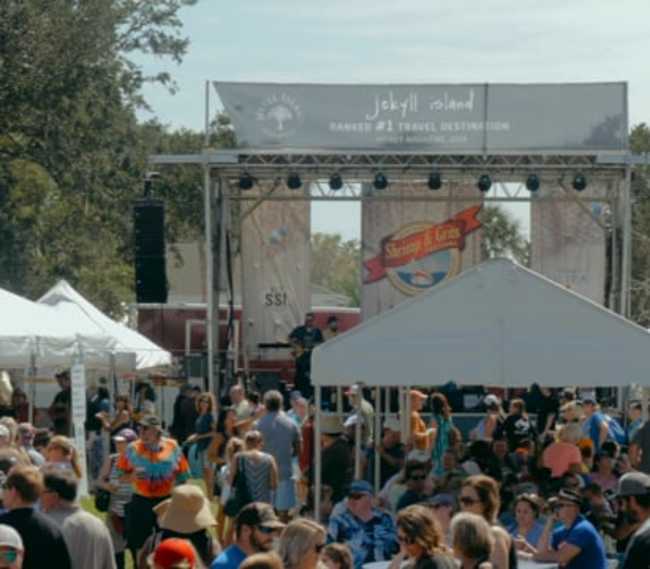 Full Festival Schedule To Come
Friday, November 4: 4-9 PM
Saturday, November 5: 10 AM - 9 PM
Sunday, November 6: 10 AM - 4 PM
Learn more about the Jekyll Island Shrimp & Grits Festival.