Explore Nature in the Golden Isles 
Whether you have a weekend or a week in Georgia's Golden Isles, this itinerary is perfect for visitors who want to explore some of the most unique nature and wildlife in Georgia. You'll be impressed by what you discover.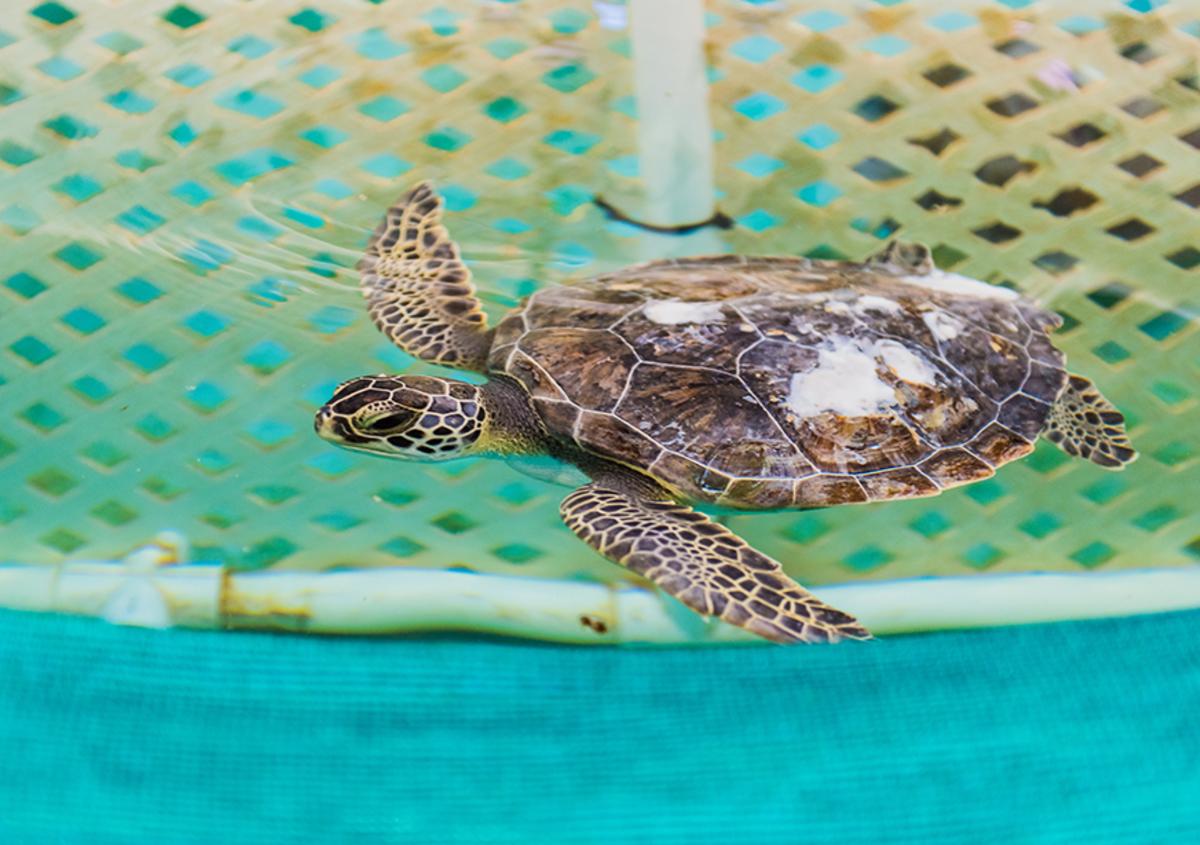 Day One:
Begin your nature experience by visiting the sea turtles on Jekyll Island! Perfect for all ages, the Georgia Sea Turtle Center's exhibits on sea turtle conservation and rehabilitation offer one of the best family-friendly wildlife adventures on the island! After you learn about sea turtles, visit the pavilion to meet the current Georgia Sea Turtle Center patients.
After visiting the Georgia Sea Turtle Center, grab a bite to eat at one of the restaurants on Jekyll Island. (You can even taste some of the local seafood, fresh from the Atlantic Ocean!)
In the afternoon, venture to the 4-H Tidelands Nature Center where you can meet more sea turtles, explore touch tanks (including opportunities to touch a horseshoe crab!) and observe fish, crabs, live alligators, snakes and more. Another unique treat? You can find guided kayaking tours to get even closer to area wildlife through the tidal marsh! Keep your eyes open for other Golden Isles wildlife including herons, egrets, fiddler crabs and more.
Open Daily, 9 a.m. - 5 p.m. Holiday schedule: Closed Thanksgiving Day, Christmas Eve Day, Christmas Day and New Year's Day
Website: gstc.jekyllisland.com $7.49/Child, $9.63/Adult, $8.56/Senior | Phone: 912-635-4444
Monday-Friday / 9:00 am – 4:00 pm / Saturday-Sunday / 10:00 am – 2:00 pm
Website: www.tidelands4h.org ($5 pp) | Phone: 912-635-5032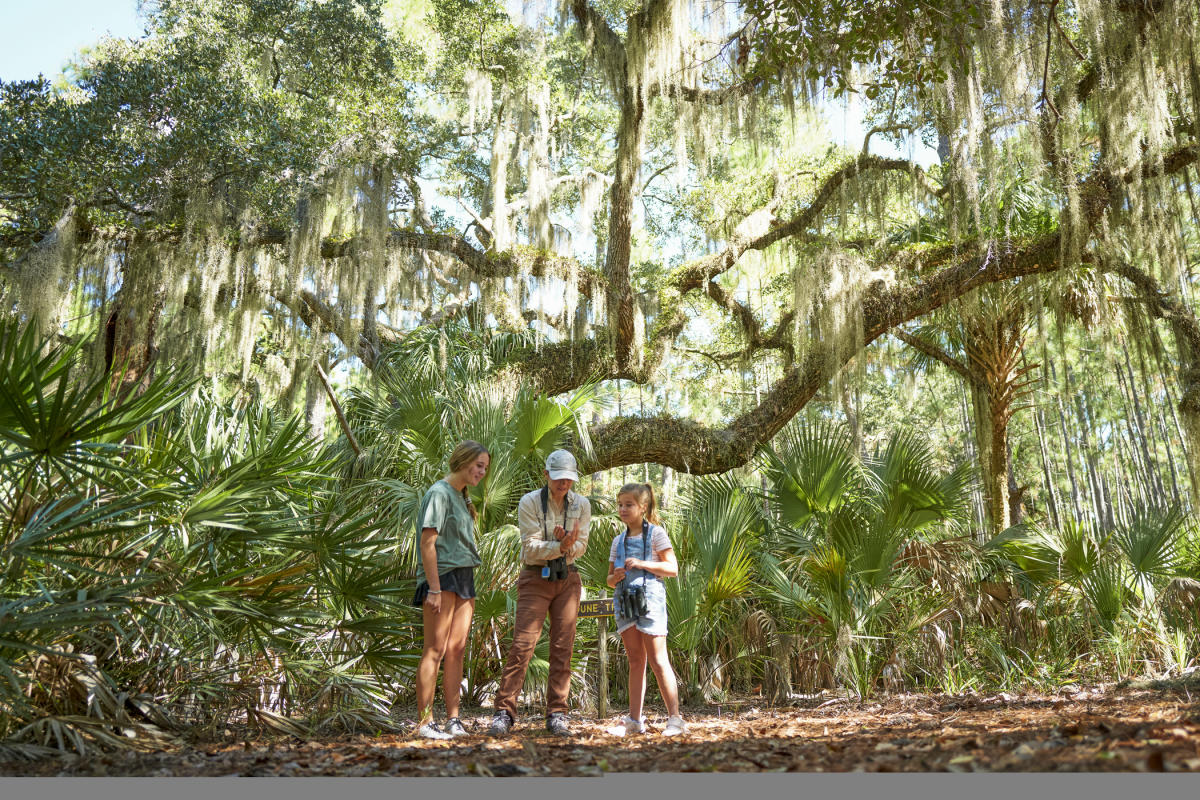 Day Two:
Accessible only by boat, Little St. Simons Island is the ideal spot for a day trip. Enjoy a guided island tour day trip, led by a staff naturalist, and hearty low country lunch. You can also choose to stay overnight at Little St. Simons Island's beautiful, private resort: the Lodge on Little St. Simons Island.
The private boat departs from Hampton River Marina on the north end of St. Simons Island.
Website: www.littlestsimonsisland.com | Phone: 888-733-5774
Day Three:
Take the morning to experience sea kayaking on St. Simons Island with local guides, and watch the abundant wildlife in the marshes. Our favorite place to find a kayak-tour guide? SouthEast Adventure Outfitters. Let the experts help you explore the diverse waterways on the Georgia coast!
When you get back to shore, find some great lunch options on St. Simons Island before continuing on your day exploring pristine Georgia coast beaches and the St. Simons Island walking and biking trail systems.
Head over to East Beach (perfect for shelling!) or Gould's Inlet (great for bird watching!) for a relaxing early afternoon. Once you're rested, you can stretch your legs with a stroll the John Gilbert Nature Trail. Pack a picnic to enjoy under the magnificent live oak, "John's Oak," in the center of the trail. Bring your binoculars for bird watching at various points at the marsh border; there are plenty of places to stop, rest, and take in the beautiful natural setting. Look for interpretive signs on the trail to learn more about the area's history, native vegetation, and the wildlife you might get to see!
Website: www.southeastadventure.com | Phone: 912-638-6732
Open daily from sunrise to sunset.
St. Simons Island Land Trust Website: www.sslt.org | Phone: 912-638-9109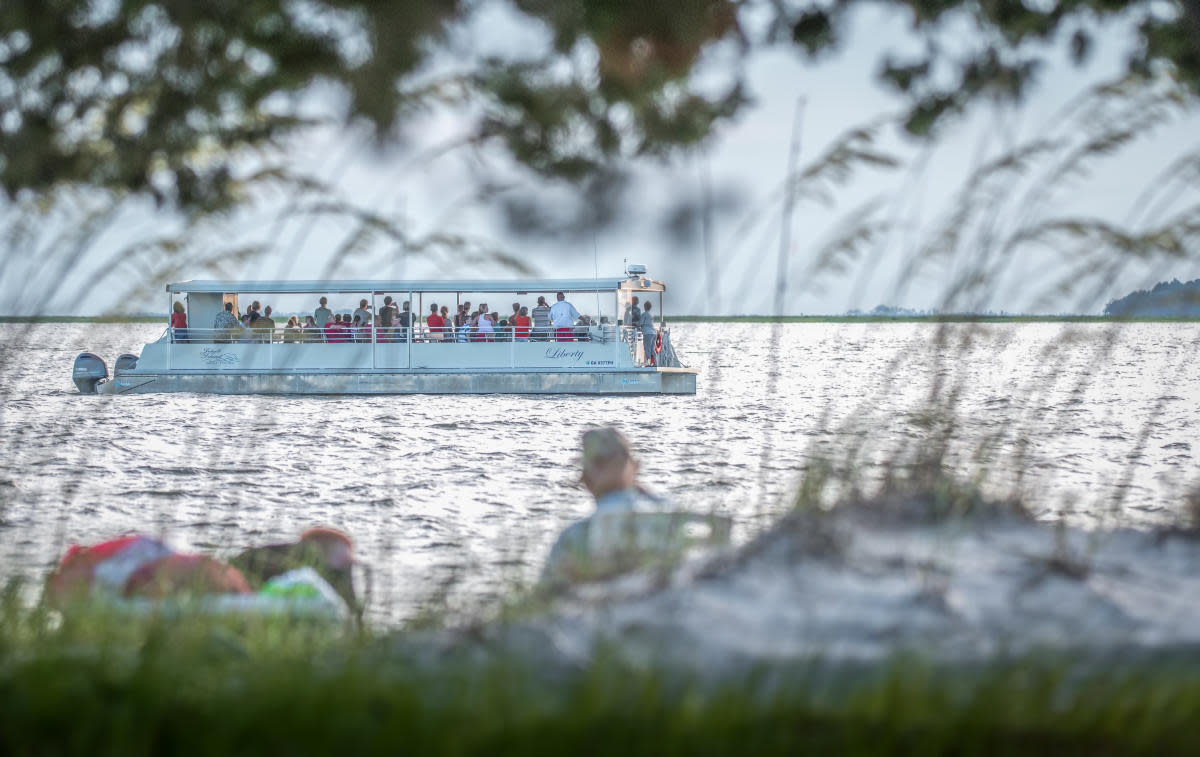 Day Four:
Head back out to sea with a fun day with Jekyll Island Boat Tours, a 90-minute dolphin, and a sightseeing tour. Learn about the social behaviors and feeding habits of the glorious bottlenose dolphins as you cruise along sweeping views of the local waterways and marshes. You may even be joined by a friendly pod of dolphins!
After a day at sea, drive to Hofwyl-Broadfield Plantation, an authentic Georgia coast rice plantation. Here, you can walk along the nature trail along the edge of the marsh.
Plan to make a stop at the Colonial Coast Birding Trail, an excellent place to look for egrets, herons, ibis, and more!
Website: www.captainphillip.com | Phone: 912-635-3152
Wednesday-Sunday / 9:00 am - 5:00 pm / Last main house tour at 4:00 pm. Closed Thanksgiving, Christmas & New Year's Day. 
Website: www.gastateparks.org/info/hofwyl $8/Adult, $7/Senior, $5/Youth, Free for children under 6 | Phone: 912-264-7333
Looking for more Georgia Coast nature and wildlife? We have plenty.