The Perfect Georgia Coast Road Trip
From scenic beaches and wild marshes to quaint coastal towns and historic sites, the Georgia coast is a dreamy stretch of iconic Southern landscapes. Take it all in during a weekend getaway with this easy detour on your north-to-south I-95 road trip to the Golden Isles.
If you're traveling by plane, a convenient flight into Savannah/Hilton Head International Airport (SAV) creates the perfect starting point for this picturesque road trip along coastal highways. Named the best airport in the U.S. for the second year in a row in the Condé Nast Traveler, Savannah/Hilton Head International is known for its comfortable and inviting atmosphere filled with Southern hospitality. SAV offers a variety of nonstop destinations and daily flights, and served by ten airlines, including Air Canada, Allegiant, American Airlines, Delta, Frontier, JetBlue, Silver Airways, Southwest Airlines, Sun Country Airlines and United. 
If you're in need of transportation from the airport or just around the Golden Isles, Edward Transportation has got you covered. From individuals to large groups, Edward Transportation can accommodate your airport transfers, corporate travel, special event transportation, and rides around town ensuring a safe and enjoyable journey every time. 
Day 1
At the northern end of the Georgia coast, Savannah is a bustling city rich with historic charm, from its majestic antebellum architecture and cobblestoned streets to its mom-and-pop restaurants and unique shops. Before hitting the road, stop for a bite to eat at one of the many must-try lunch spots. Then, make your way to I-95 and head south.
Exit 49: Scenic US-17 Bypass
Hop off I-95 to enjoy the low-country landscape and off-the-beaten-path towns along coastal highway U.S. Route 17, which winds through serene wetlands and thickets of trees draped in lacey Spanish moss. Along the way, stop in the town of Darien, where you can take in sweeping marsh views and spot rows of shrimp boats docked along the waterfront.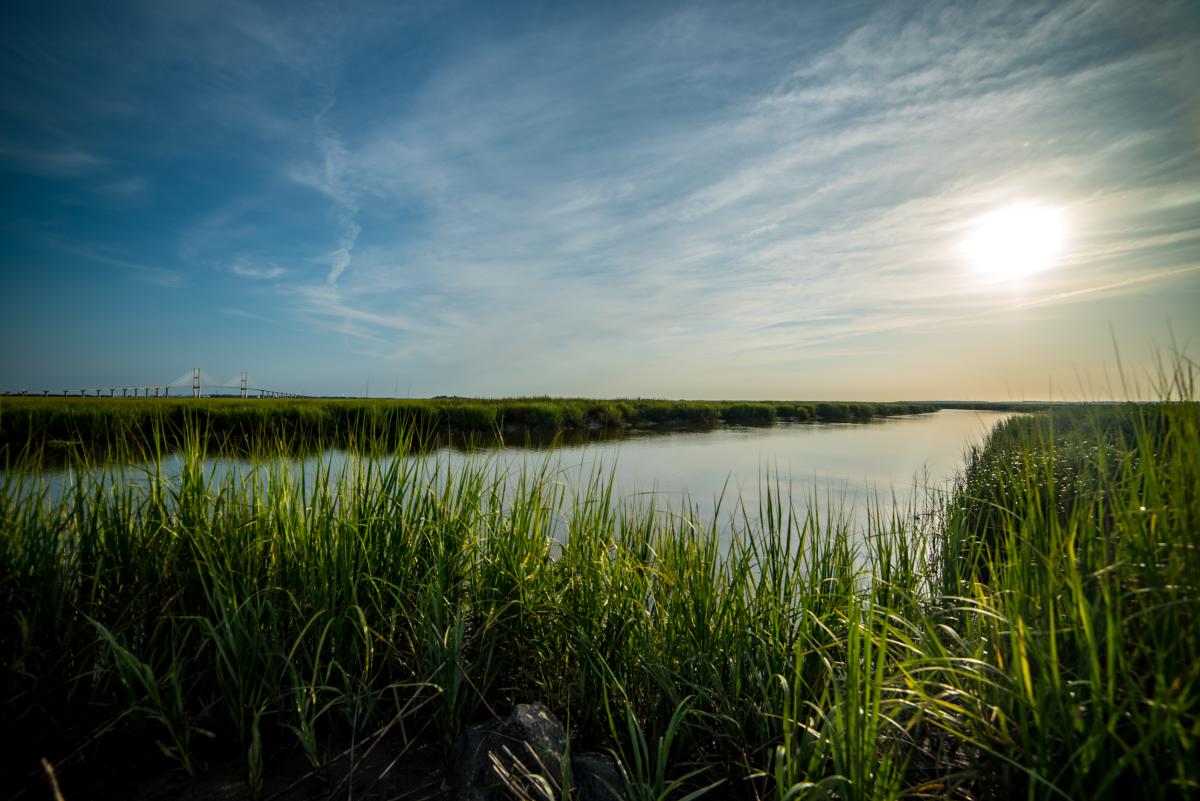 Continue along US-17 for another 5 miles until you reach the sprawling Hofwyl-Broadfield Plantation, an antebellum rice plantation dating back to the early 1800s. Nestled amongst picturesque marshes along the Altamaha River, this historic estate is a stop along the Colonial Coast Birding Trail, so stretch your legs with an easy hike to scout herons, painted buntings, egrets, and other coastal birds along the way.
When you're ready to continue your road trip, head west on U.S. Hwy 99 to continue south down I-95.
Exit 36: Explore Historic Downtown Brunswick
All that driving and sightseeing was sure to work up an appetite, so make your next stop dinner. Head into the downtown area of Historic Brunswick, where Tipsy McSway's serves up anything-but-ordinary burgers, salads, and flatbreads. Tipsy's is a local favorite and it's guaranteed you'll leave with new friends and some great recommendations for exploring the rest of the Golden Isles. Or, stop into Schroeder's Market for delicious daily specials and grab-and-go meals, plus you can shop from specialty items! 
After dinner, take the 5-minute walk to Mary Ross Waterfront Park to enjoy some quiet evening fishing or to take in spectacular views of the sunset reflecting in the saltwater marshes while the soothing sounds of whirring cicadas and chirping crickets fill the balmy night air.
Afterward, head over to nearby St. Simons Island over the FJ Torras Causeway (about 7 miles away from Mary Ross Waterfront Park) to stay the night at Village Inn and Pub, a beautifully restored 1930's beach cottage nestled beneath sprawling oak trees.
Day 2
In the morning, explore the quaint coastal community of St. Simons Island. Grab some breakfast at an incredible local restaurant like Palmer's Village Café, then stroll the shops and restaurants in the oceanfront village. Stop by our Welcome Center and grab a map of our mystifying Tree Spirits so you can participate in the most riveting scavenger hunt on St. Simons Island. Also, visit the St. Simons Lighthouse Museum (5-minute walk from the cafe) to explore a working lighthouse built in 1872. You can even climb to the top for spectacular views to get your exercise in before hopping back in the car!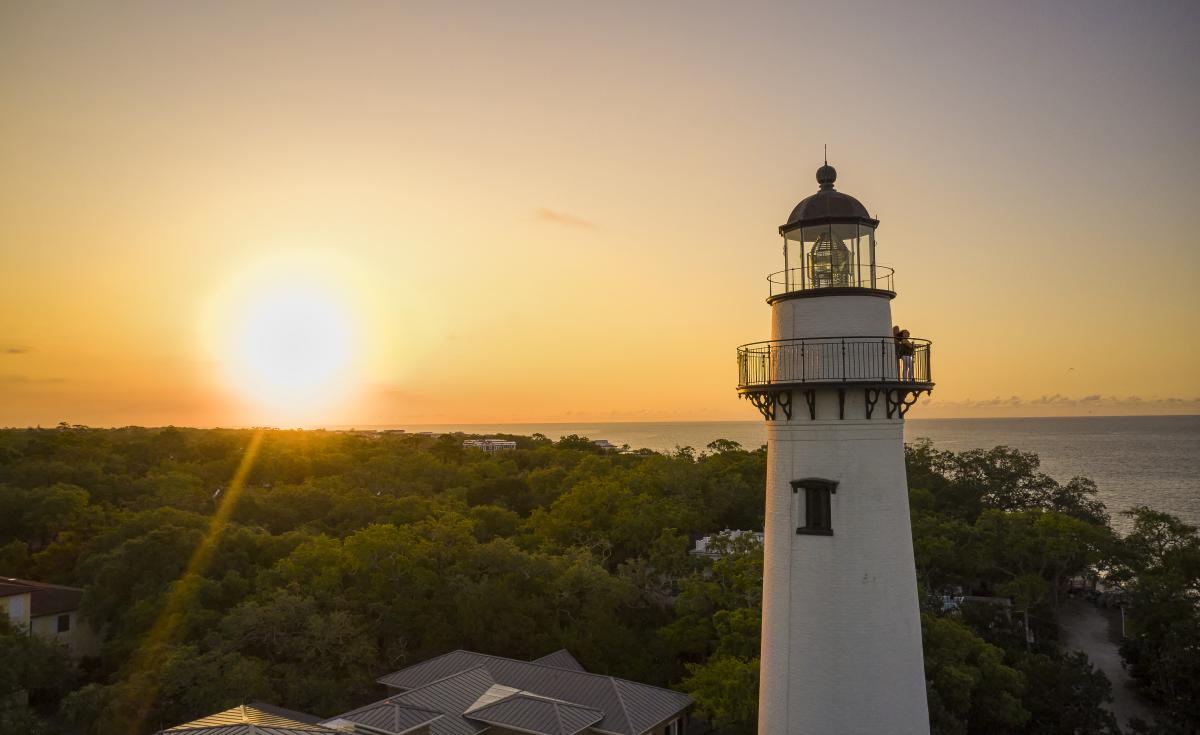 Looking for a different way to stay out of the car for a bit longer? Plan ahead and book a day trip to Little St. Simons Island, located just off the northern end of St. Simons Island, and trade your four wheels in for a hull and a propeller for the day.
When you're done exploring the area, hop back in the car, head over the FJ Torras Causeway, and meet up with US-17 south. Detour along GA-520 for one last stop along your I-95 road trip.
GA-520: A Can't-Miss I-95 Road Trip Detour
Take in the expansive marshes on the state road 520 drive to beautiful Jekyll Island. Just 20 minutes away from St. Simons Island, Jekyll Island was once a private island owned by ultra-rich families such as the Rockefellers, Morgans, Cranes, and Pulitzers. Today, the island is owned by the state of Georgia, but remnants of the island's glamorous past can be seen in its National Historic Landmark District, where you'll find opulent mansions and the Jekyll Island Club Hotel, formerly the Jekyll Island Club House founded in 1886.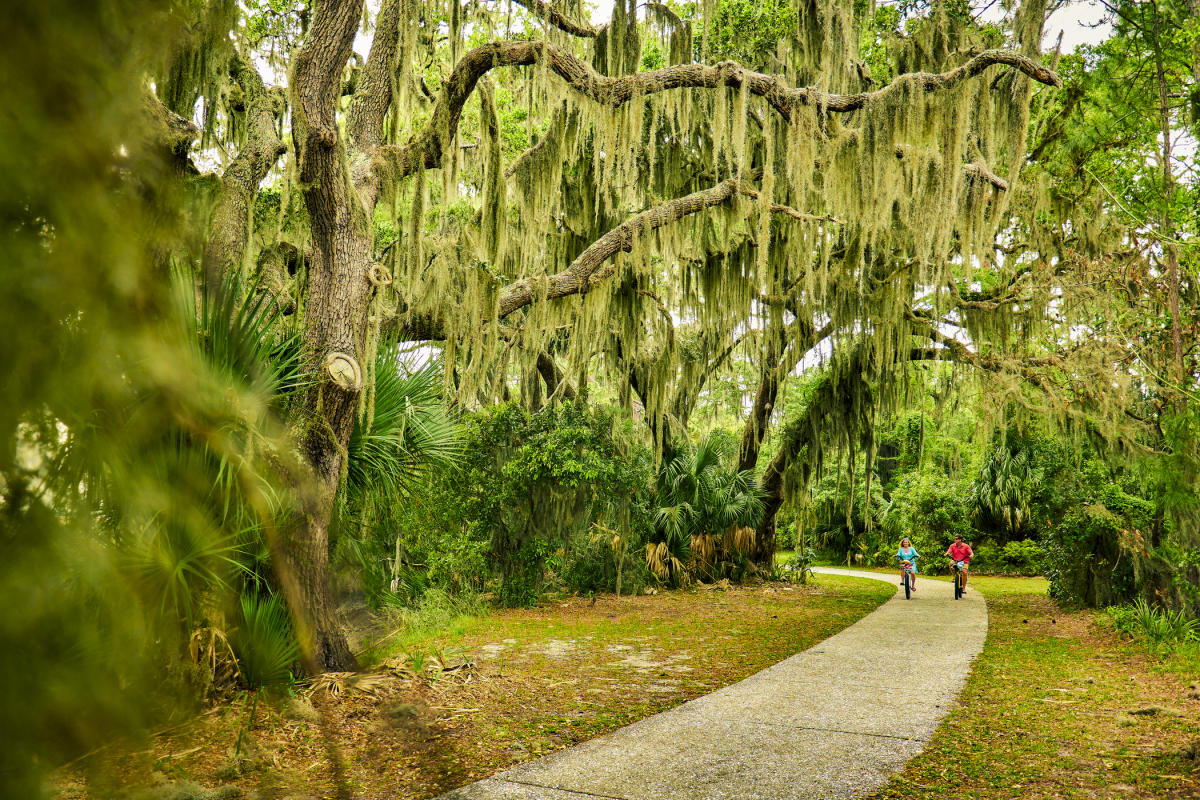 Want to stay off the highway a bit longer? Explore the island on two wheels by pedaling along with the Jekyll Island Trail System, consisting of 25 miles of paved bike trails.
For lunch or dinner, choose from an array of restaurants on Jekyll Island, from casual seafood restaurants to fine dining. Take in the beautiful water views and calm breezes at The Wharf or Tortuga Jack's, both of which are waterfront restaurants on Jekyll Island. Plan to stay the night, and get a good night's rest at one of the many lodging options, from upscale resorts to budget-friendly hotels—or even a popular local campground.
*A parking fee of $8/day is required for all vehicles entering Jekyll Island. Learn more here.
Day 3
Get up bright and early to make your way back to I-95, loop around the island to take in the views one last time, and head back to US-17, which will meet back up with I-95 south of Brunswick.
This is a great place to continue your road trip south to Florida (Jacksonville is only about an hour and a half south), or head north to your starting location (Savannah is only a little over an hour north!).
Get even more ideas on exciting places to explore and things to see along I-95. Safe travels!