Two of the four islands in the Golden Isles are privately owned, but they're more accessible than you may think. Although Little St. Simons Island and Sea Island are the smallest of the Golden Isles, they pack a lot of punch. From incredible dining experiences to miles of untouched beaches, these two private islands will take your breath away and keep you coming back again and again.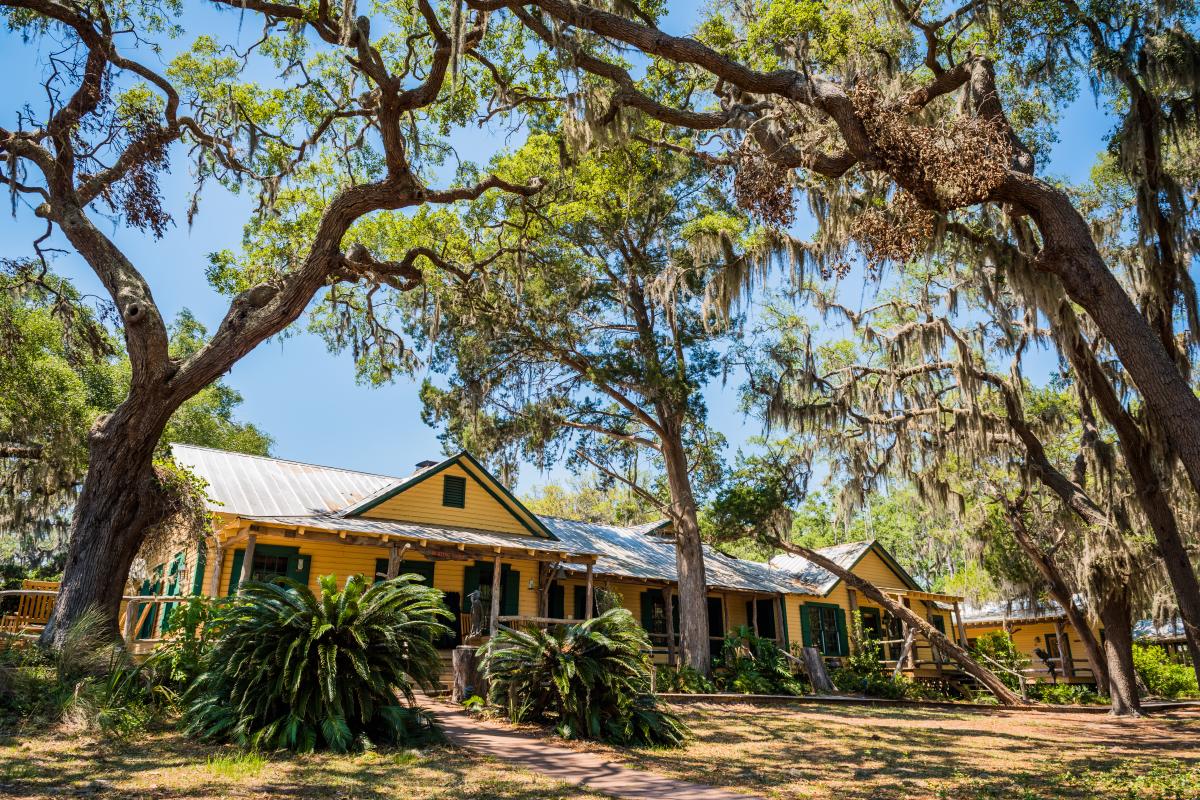 Little St. Simons Island
If the Golden Isles had a best-kept secret, it would be Little St. Simons Island. An 11,000 acre privately-owned island only accessible by boat, Little St. Simons is the ultimate haven for those looking to reconnect with nature and with their loved ones. The island is mostly undeveloped, save for the lodge and handful of cottages that can house up to 32 guests at a time.
Visitors have the option of staying overnight on the island, or simply exploring the area on a day trip. Little St. Simons Island is a popular destination for families or small groups looking to inhabit their own private island for a few days. It's also a great place for couples to spend quality time together.
The staff at Little St. Simons Island is dedicated to maintaining and protecting the island and its natural resources—from establishing living shorelines that prevent erosion to serving sustainably-grown fruits and vegetables from their onsite garden to be used by their chefs to prepare guest meals.
Since the island is all-inclusive, a plethora of activities are yours for the taking. Spend the morning on sea turtle patrol with the island's turtle technician and the afternoon on a guided fishing trip in the local waters teeming with tarpon, trout and flounder, to name a few. Other activities include kayaking, biking and hiking.
Little St. Simons' skilled naturalists know the area like the back of their hands. No stone is left unturned and you'll be hard pressed to ask a question they don't know the answer to. You'll have learned more after a few hours on Little St. Simons Island than you did in your high school science class.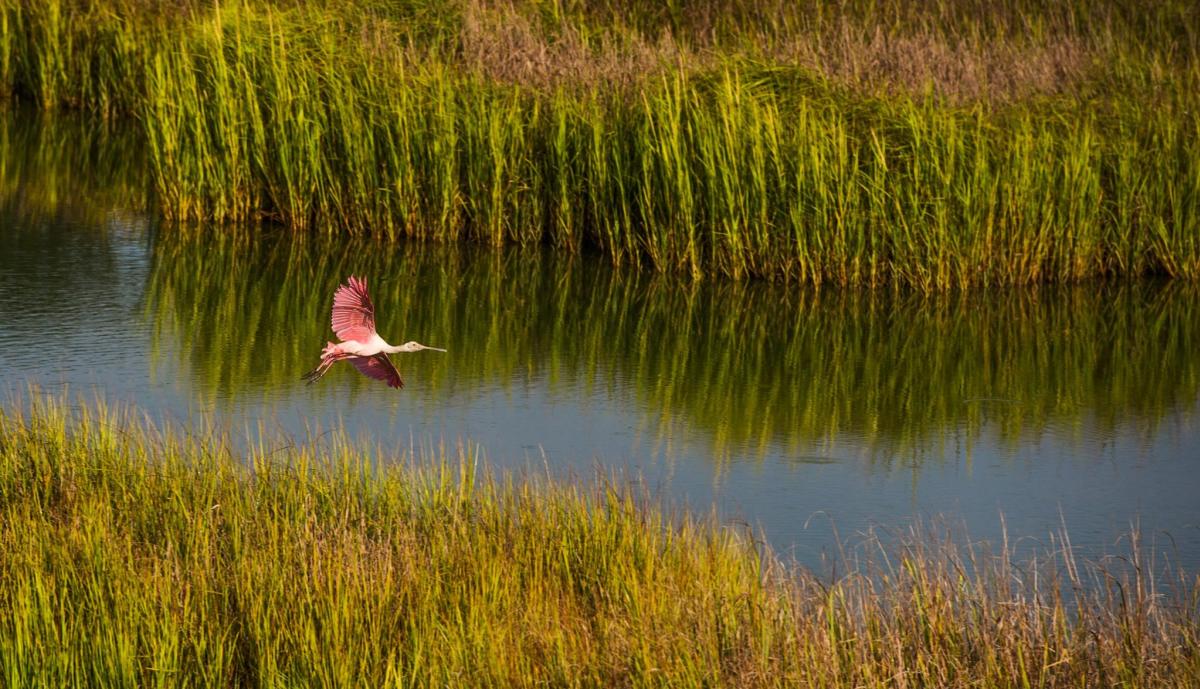 More than 330 species of birds have been recorded on Little St. Simons, making this island a popular destination for birding. Several wildlife viewing areas strategically placed throughout the island provide ample opportunities to see many rare and elusive species in their natural habitat. But that's not just limited to animals of the winged variety. Be sure to stop by Norm's Pond and say "hello!" (from a safe distance, of course) to the island's resident alligator, Norm.
The wild, untouched flora and fauna of the island are unlike anything you've seen. This is, indeed, where the wild things are.
To learn more about Little St. Simons Island, click here. Be sure to take advantage of one of the resort's lodging specials.
Sea Island
The Cloister on Sea Island first opened in 1928, opening a door to grandeur and tradition that has been enticing families for nearly 100 years. Nestled alongside St. Simons Island, Sea Island boasts a Five-Star experience parallel to none.
Many notable politicians, dignitaries and A-list celebrities have been known to grace the island. There are several commemorative live oak trees planted by former U.S. Presidents and foreign dignitaries along the main drive. Think Coolidge, Eisenhower, Margaret Thatcher, Tony Blair and the like. What's more, Sea Island was host to the G8 Summit in 2004, welcoming nearly a dozen of the biggest names in foreign and domestic politics.
Two additional properties located on St. Simons Island provide access to Sea Island amenities for those not necessarily staying at The Cloister or The Lodge.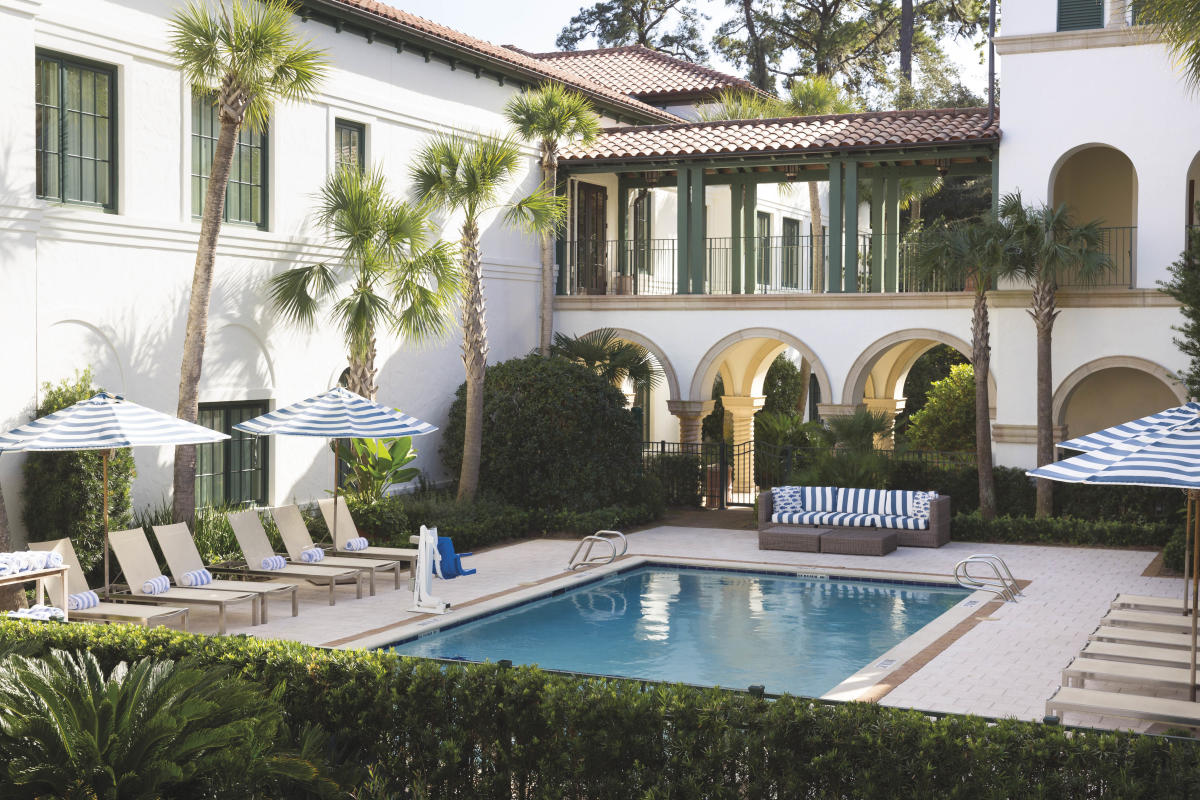 The Inn at Sea Island is located mid-island on St. Simons Island, just a stone's throw from Sea Island. This 85-room select service hotel offers access to most Sea Island amenities, including all three exclusive golf courses (Seaside, Plantation and Retreat), the top-notch Golf Performance Center, Sea Island dining, spa, tennis, shooting school, fishing, hunting, paddleboarding and more. The Inn at Sea Island is also home to the TopGolf Swing Suite, a virtual reality golf simulator that provides hours of entertainment for golf enthusiasts and beginners alike. Guests can also access the Sea Island Beach Club and Fitness Center for an additional fee.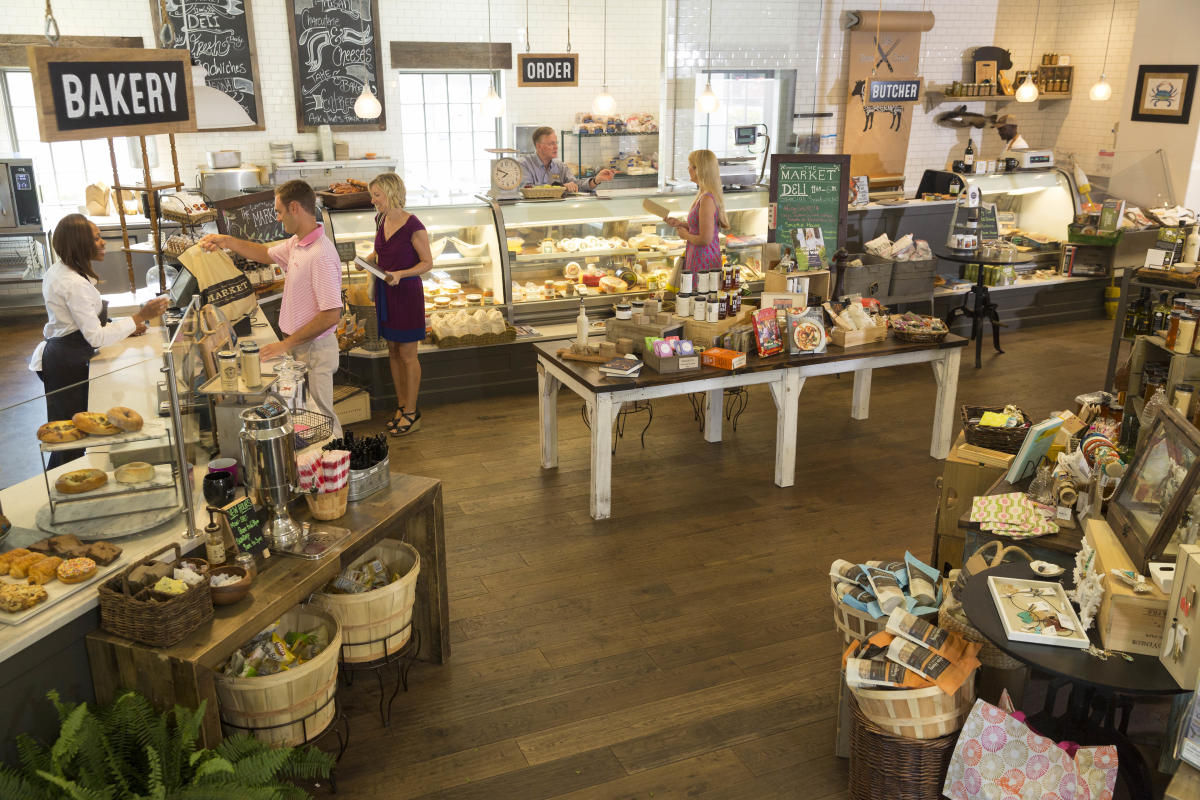 Our favorite one-stop-shop is The Market, also located on St. Simons Island. This neighborhood market specializes in fresh-baked breads and pastries, offers local produce and quality meats, soups, sandwiches and coffee. Here you can purchase anything from a candy bar to specialty food items to the perfect hostess gift. Stock up on Sea Island merchandise like t-shirts and hats while you're there. The Market is open to the public Monday–Saturday, 8:00am–3:00pm and Sunday 8:00am–2:00pm.
Sea Island is also home to The Georgian Room, known for its elegant atmosphere and exceptional culinary creations. With a world-class wine list and dishes to delight the most adventurous of palates, the Georgian Room does not disappoint. It's the perfect place to celebrate an anniversary or surprise your significant other. The Georgian Room is only open to resort guests.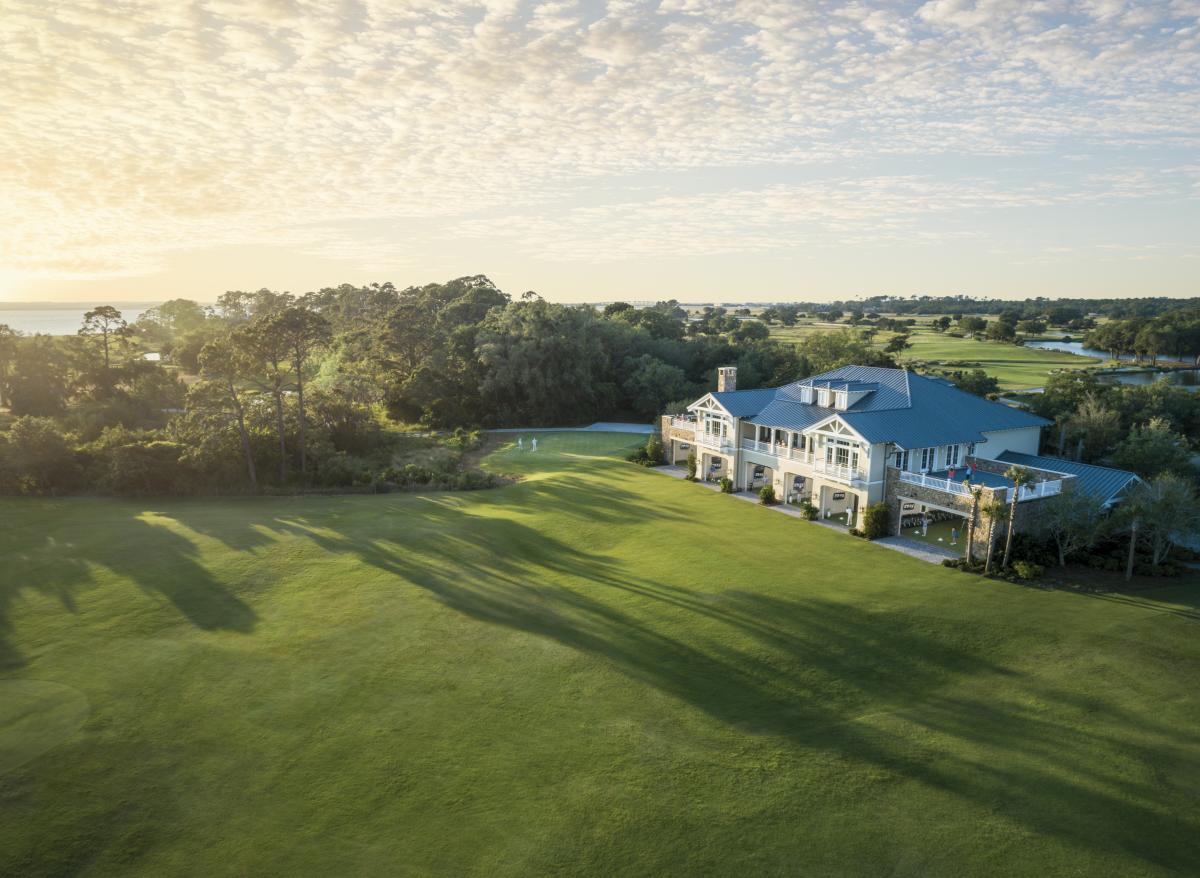 If you're an avid golfer, or simply looking to get into the sport, Sea Island's brand-new 17,000 square-foot Golf Performance Center is a state-of-the-art facility widely recognized as one of the finest golf centers in the country. Not only does the center overlook the beautiful St. Simons Sound, it also features six instruction and club fitting bays and a putting studio, a full-service golf club workshop, industry-leading technology for teaching and club fitting, a gym with locker rooms, indoor and outdoor meeting spaces, and more. 
Mark each of the Golden Isles off your bucket list. Each island and town has its own personality and truly has something for everyone. Discover the untouched marshes and maritime forests on Little St. Simons Island or bask in the opulence of Sea Island on your next visit.  
A special thank you to Little St. Simons Island and Sea Island for providing images for this post.