One of the best parts about any vacation is getting to know the locals. Luckily for anyone visiting the beautiful marshlands of the Golden Isles, our wild residents are just as charming as the locals you'll meet at our shops or restaurants. Whether you're an experienced birder or just hoping for a chance encounter with a dolphin, there are tons of great ways to get to know our local wildlife.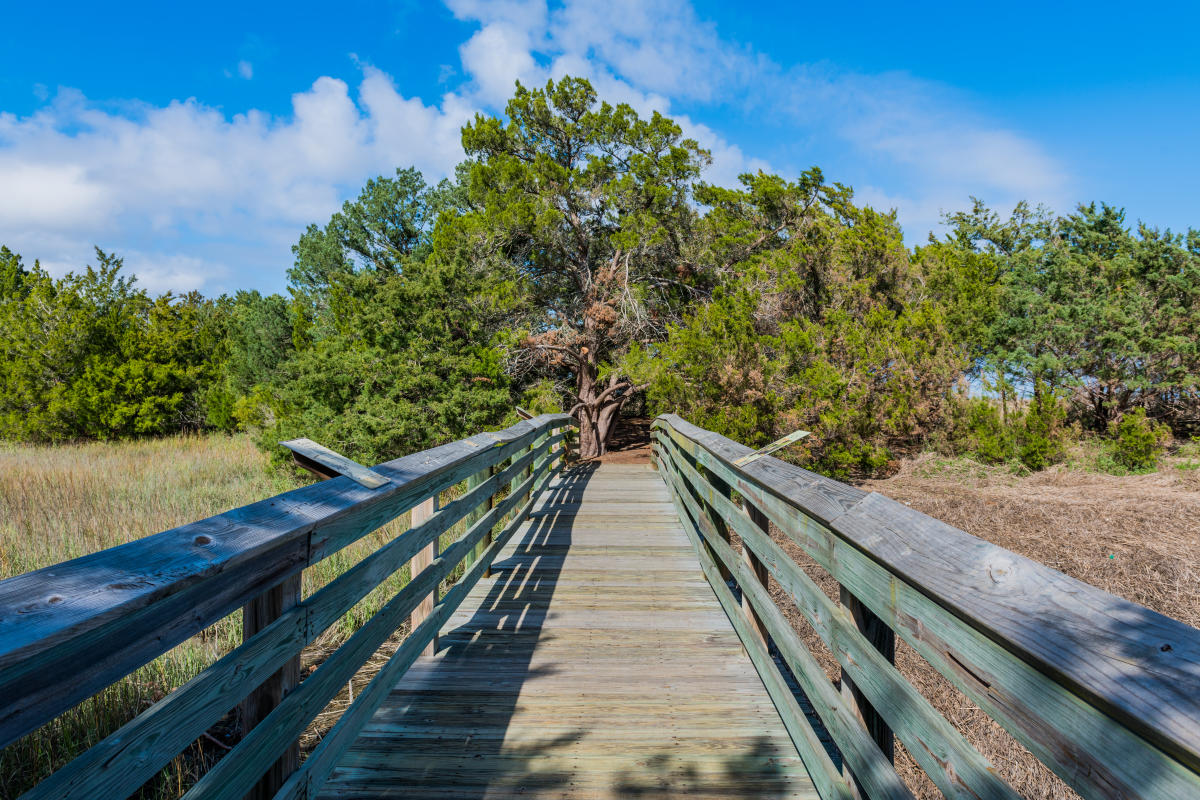 Take to the Trails
One of the easiest ways to guarantee interaction with some of our wild residents is by enjoying a hike. Start your search on the Colonial Coast Birding Trail at one of the five trail sites located in the Golden Isles. With over 300 species of birds identified along the trail, there are new experiences to be had each season. While you're likely to catch glimpses of ospreys, roseate spoonbills, and wading birds in the summer, a return visit in the winter boasts waterfowl and birds of prey, including bald eagles.
Head to The Earth Day Nature Trail for your next excursion. Don't let the name fool you – this self-guided trail is open year-round and offers some of the best ways to see the Golden Isles' wild residents up close. Features like boardwalks and observation decks allow you to look for wading birds, fiddler crabs, and other marine life from a better vantage point. Make sure to head up the observation tower to experience the same views as our feathered friends.
Get on the Water
Take another scenic route by meeting the locals on the water. Tidelands Nature Center offers guided kayak tours of Jekyll Island's tidal creeks, where you'll have the chance to see pelicans and terns as they dive for their dinner, herons, and egrets feeding along the banks, and even the occasional manatee. When you're back on dry land, head to the center's hands-on exhibits to meet alligators, snakes, crabs, and more, or head off to your next kayaking spot.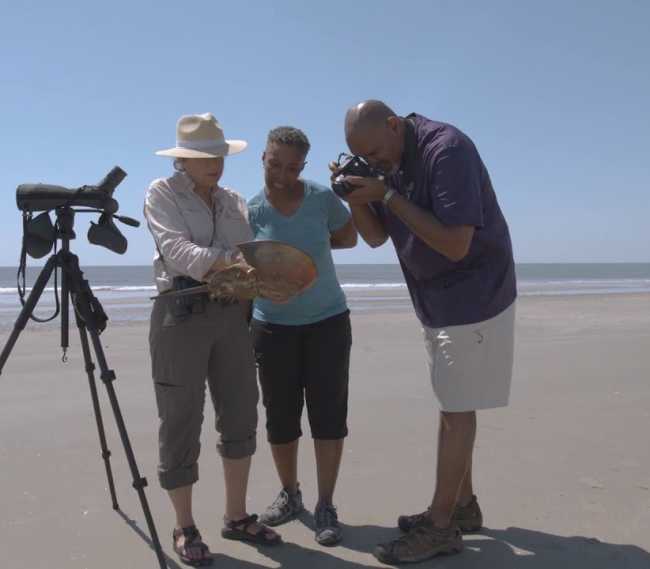 Encounter Endangered Species
With secluded beaches and acres of undeveloped wilderness, Little St. Simons Island is the perfect place to meet local wildlife in their natural environments. Book a guided day trip with an expert naturalist to learn more about the deer, armadillos, dolphins, birds, and more that call this barrier island home. During sea turtle nesting season (late May to mid-August), naturalists also lead patrols, inventories, and nest excavations, offering overnight guests a chance to get hands-on experience with the island's endangered sea turtle population.
For even more sea turtle encounters, guests visiting Sea Island should be sure to take advantage of the excellent guided nature programs. Choose from the early morning Sea Turtle Dawn Patrol or Sea Turtle Education Night Walk. Learn about the animals from expert guides while searching for nesting females, newly laid nests, and hatchlings making their way to the ocean for the first time.