The Golden Isles is an area known for its natural and picturesque beauty. This includes the area's maritime forests, sandy beaches, and untouched marshlands, as well as its array of native wildlife. A variety of animals call the Golden Isles their home and witnessing these animals in their environment can be a rewarding experience like no other. While on vacation in the glorious Golden Isles, keep an eye out for the diverse species of birds, marine life and land mammals that inhabit this quaint seaside community.
Over 300 species of birds can be found in the Golden Isles. With this abundance, it is no wonder that birding remains one of the top outdoor activities in the area. Those who are interested in bird watching are encouraged to visit one of the several sites in the Golden Isles that are a part of the Colonial Coast Birding Trail. These sites include Gould's Inlet, Hofwyl-Broadfield Plantation, the Jekyll Island Causeway and Jekyll Island Beach. Another great way to see an assortment of bird species in the area would be to take part in a day trip to Little St. Simons Island. Little St. Simons Island is an untouched seven mile beach, only accessible by boat. This private island has a variety of guided nature tours, including birding. Blue heron, bald eagles, loons, warblers and an array of shore birds are just a few of the feathered variety that you might witness during your travels to the Golden Isles.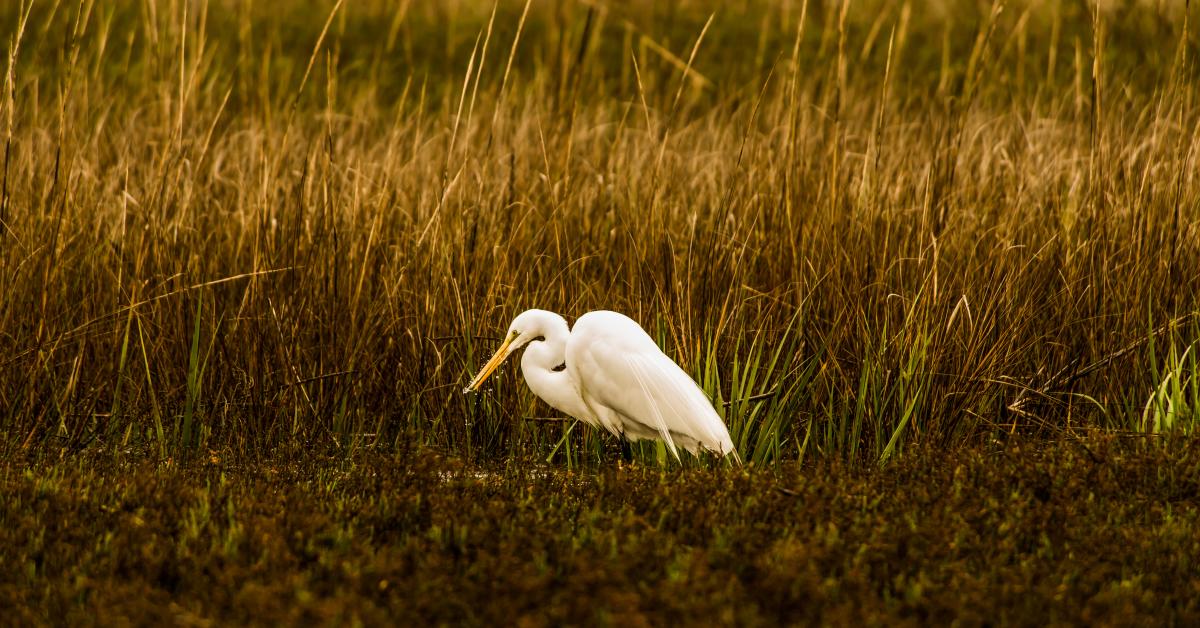 The Golden Isles is home to the Georgia Sea Turtle Center, Georgia's first sea turtle rehabilitation, research and education facility, on Jekyll Island. Here you can enjoy an educational experience by witnessing sick and injured sea turtles being treated at this state of the art facility. Many of the stranded sea turtles that are brought in to the Georgia Sea Turtle Center have been found right along the Georgia coast.
Being a coastal community, the Golden Isles also has a diversity of fish and other undersea life that inhabit the salt marshes and ocean waters in this region. Fishing and crabbing are both popular activities among visitors and locals alike. Please be sure that if you would like to fish or crab during your time here that you possess a Georgia fishing license. For more information on how to obtain a fishing license in the state of Georgia, go here. For those who would like to get up close and personal with some of the local sea life, Lady Jane Shrimpin' Excursions provides a hands-on shrimping experience for the whole family to enjoy. Help sort through the shrimp vessel's catch which may include horseshoe crab, blacktip, sand shark, amberjack and more.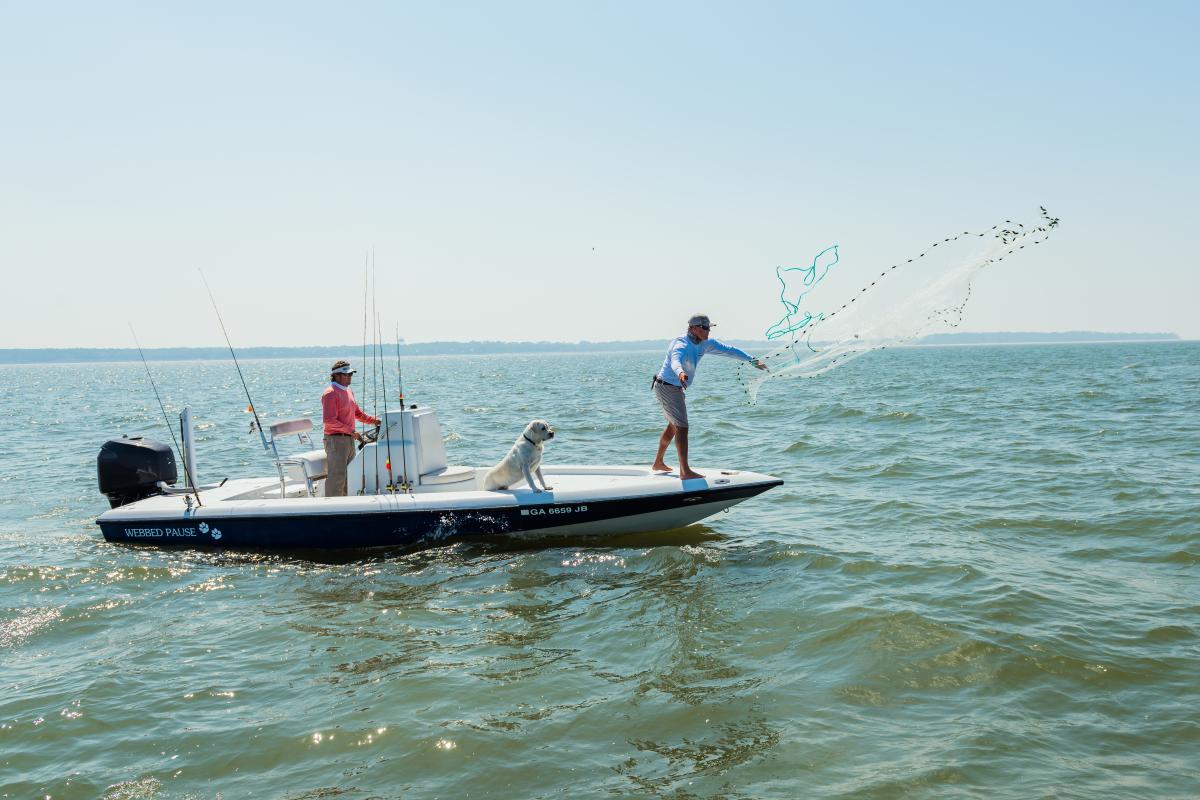 Another animal that lives beneath the coastal waters of the Golden Isles is the dolphin. With a variety of dolphin tours to choose from, you have a great chance of seeing this marine mammal swimming through the marshes, rivers and oceans of the Golden Isles.
The Georgia Barrier Islands are also internationally recognized as important for shorebirds. Shorebirds arrive to the Golden Isles during migration and continue to the Arctic in the Winter.
In addition to the birds and aquatic life that live in the Golden Isles, there are also a variety of land mammals that inhabit the forests beyond the coast. Some of these include deer, opossums, raccoon, armadillos and squirrels. While hiking or walking on one of the many nature trails in the Golden Isles, you may spot one or a few of these animals.
The Golden Isles is just teeming with native wildlife that inhabits this unspoiled environment along the Georgia coast. Please be respectful of the animals by leaving each area the way that you found it. It's important that we don't disturb wildlife, do our best to stay on the wet sand in the summer, and observe for signs or roped areas. By helping to preserve this coastal environment, the wildlife of the Golden Isles will continue to thrive.