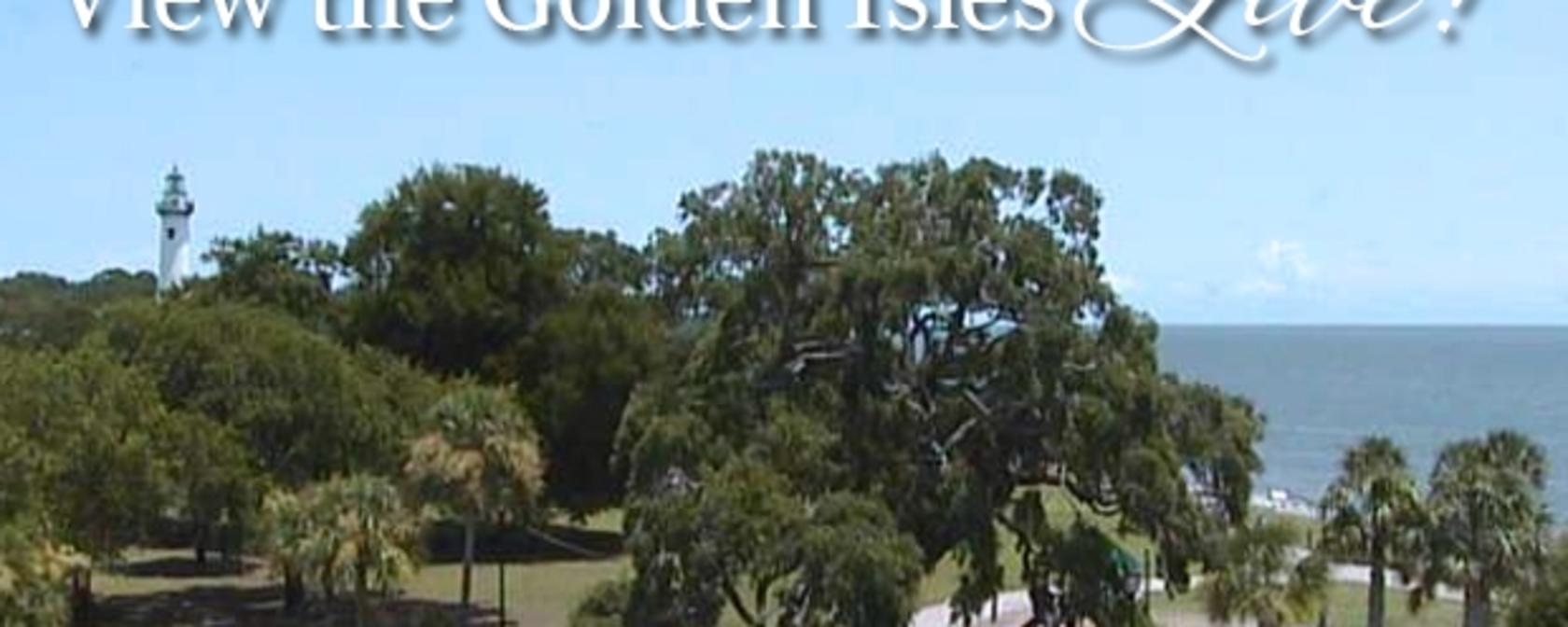 We are excited to announce a new addition to the Golden Isles website, a live webcam feed in the Pier Village on St. Simons Island! You can see the sun rise daily, cargo ships passing by the pier and palm trees waving in the warm coastal breeze. Whether you are vacationing right here or you are hundreds of miles away just daydreaming about the Georgia coast, you can now witness the gorgeous views of the Golden Isles and all that is happening in the Pier Village any time that you please.
The webcam features views of the St. Simons Lighthouse, Mallery Street, the Pier Village and the St. Simons Island Pier and can be accessed day or night at goldenisles.com/webcams. Once on the webcam page, you have the ability to control the camera by clicking "Control the Camera" on the upper right hand side of the screen. You will then be provided with a drop down menu with locations from which you can select.
This is the next best thing to actually being in the Golden Isles and an excellent way to share with your family and friends where you would like to go on your next vacation. See you in the Golden Isles soon!