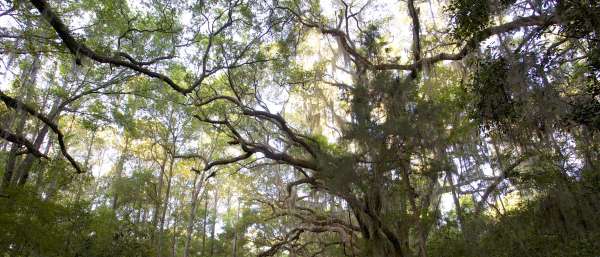 25,000 B.C.
The Golden Isles formed following the Pleistocene Ice Age. Larger islands, such as St. Simons Island, are estimated to be between 35,000 – 40,000 years old. The smaller islands, like Little St. Simons Island, were formed from the larger islands and are believed to be about 5,000 – 7,000 years old.
2500 B.C.
Guale and Mocama Indians made their way to the coast, fishing, hunting and gathering oysters to survive in the area. Middens, large areas of oyster shells and other refuse discarded by Native Americans, still exist today and can be seen in undeveloped areas on St. Simons Island and on Little St. Simons Island.
1566 – 1685
Spanish missions were established along the coast. A prominent mission formed at Fort King George in present-day Darien, about 10 miles north of Brunswick. This mission, called Santo Domingo Talejo, later moved to the northern end of St. Simons Island and was renamed Asao.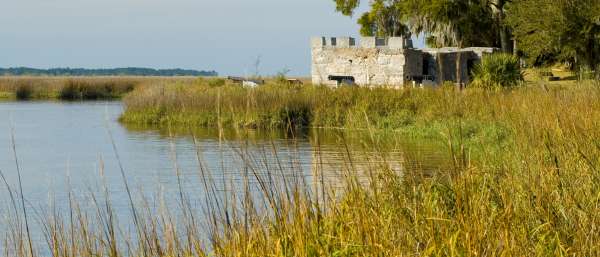 1736
Fort Frederica and the town of Frederica was established by British General James Oglethorpe on the west side of St. Simons Island. 44 men and 72 women and children were the first settlers at Frederica. A second fort, Fort St. Simons, was built a few years later near the present day Lighthouse and Pier area.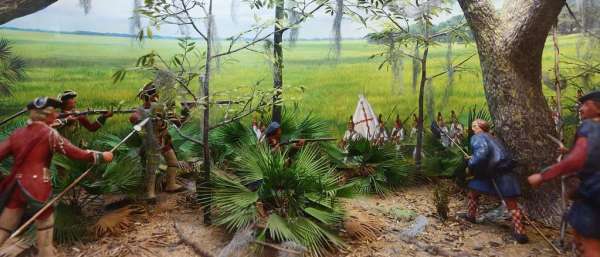 1742
The troops at Fort Frederica sprang to action July 1742 for the Battle of Bloody Marsh. With the help of the Scottish Highlanders from Darien, Oglethorpe's men defeated the Spanish, who were planning to take over the Georgia coast and add it to their Florida territory.
1754
Following the military successes on St. Simons Island, England signed a peace treaty with Spain. British troops were withdrawn from Fort Frederica. A fire in 1758 badly damaged the town of Frederica and it eventually became a lost town.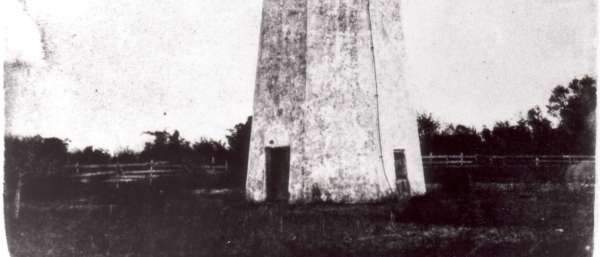 1810
The first St. Simons Lighthouse was completed. The lighthouse was built by James Gould. The original lighthouse stood 85 feet tall and its base was made of tabby, part of which probably came from the ruins at Frederica. This lighthouse was later destroyed by Confederate troops during the Civil War to prevent Union forces from using it to navigate the coast. The current lighthouse was built in 1872 and still serves as an active aid to navigation.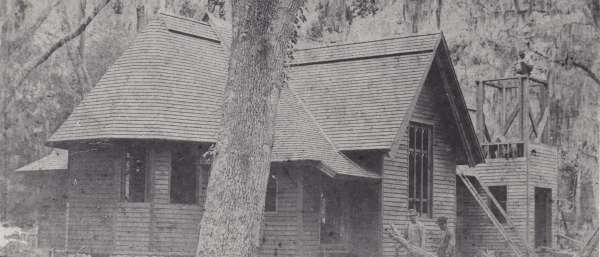 1820
Christ Church, chartered in 1808, was built near the site of Fort Frederica. The church was also badly damaged during the Civil War. Anson Dodge, Jr. rebuilt Christ Church in 1884 as a memorial to his first wife, who died in India on their honeymoon.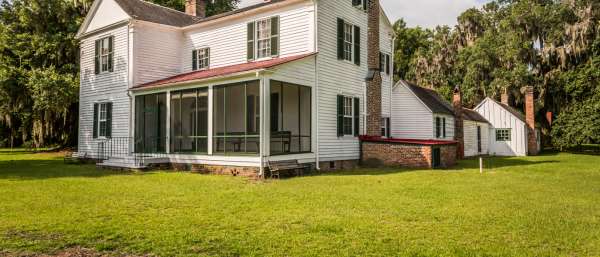 1790s – 1861
During the plantation period, there were 10-14 plantations located on St. Simons Island. Plantations, like Hofwyl-Broadfield Plantation, were also found in Brunswick as well as on Jekyll Island. Rice, cotton, sugar and other agricultural products were grown on these plantations. Rice was produced at Hofwyl-Broadfield Plantation until 1913, when the plantation transitioned to a dairy farm. Hofwyl-Broadfield Plantation is still standing today and is open to the public for tours.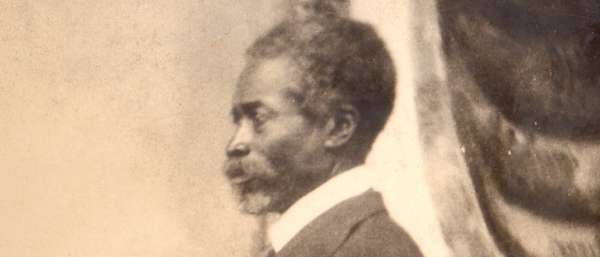 1831
Neptune Small was born into slavery at Retreat Plantation on St. Simons Island. He was chosen to look after the plantation owners' son Henry Lord Page King. The two formed a close bond and when King enlisted in the Civil War in 1861, Neptune accompanied him. Henry was fatally shot during a battle in Virginia and Neptune dutifully recovered his body from the battlefield and brought it back to Georgia to be buried. Small later bought property and built a house north of the St. Simons Pier in what would become the African-American community called "South End." Today, the area is known as Neptune Park. View a handcrafted sculpture of Neptune Small by local artist Kevin Pullen at the St. Simons Welcome Center, 529 Beachview Drive.
1858
The Wanderer, the last ship to smuggle enslaved people from Africa to America made landfall on Jekyll Island. Congress passed the Slave Importation Act in 1807, making the importation of slaves illegal. The Wanderer, a luxury sailing vessel known for its high speed, was secretly converted into a slave ship. The ship arrived on Jekyll Island with 409 slaves acquired in West Africa, and news rapidly spread. The owners of the ship were taken to federal court, but unfortunately prosecutors were unable to prove the case, resulting in a not guilty verdict.
1859
First African Baptist Church was organized at Pike's Bluff Plantation on St. Simons Island. At most plantations across the south. slaves were prohibited from practicing religion. However, slaves on St. Simons Island had the opportunity to form a church and congregate regularly. Slaves from the island's plantations attended First African Baptist Church each Sunday. The church can be visited at 5800 Frederica Road, St. Simons Island.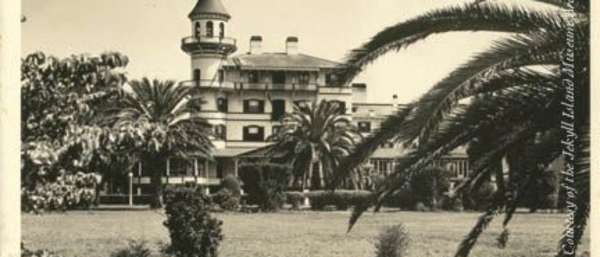 1886
Jekyll Island Club, an exclusive club consisting of America's most elite, was established after the island was purchased from the island's original owners for $125,000. The Club was built by 1887 and opened its doors to the Pulitzers, Rockefellers, Goodyears, Morgans and the like. The rich and famous enjoyed Jekyll Island each year from Christmas to Easter until the start of World War II. The state of Georgia bought the island in 1947.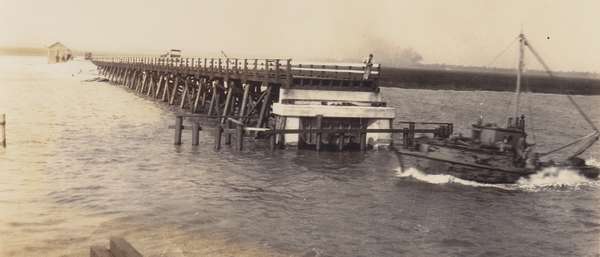 1924
F.J. Torras Causeway was built, connecting Brunswick and St. Simons Island. The series of bridges were designed by Brunswick native Fernando Joseph Torras, who also served as Brunswick's city manager for more than 30 years. The causeway was named for Torras following his death in 1953.
1928
The Cloister at Sea Island opened. Howard Coffin first purchased the island in 1926 and hired renowned architect Addison Mizner to design the original Cloister Hotel. The Plantation Course at Sea Island Golf Club, opened in the summer of 1927.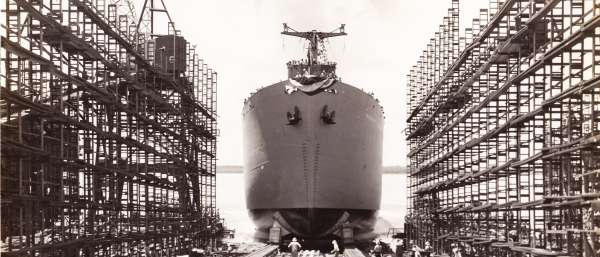 1943 – 1945
During World War II, Brunswick's shipyards bustled with activity critical to America's war efforts. Approximately 16,000 workers were employed in the shipyards where they built 99 liberty ships. NAS Glynco, now currently the site of the Federal Law Enforcement Training Center, began producing blimps used to escort U.S. cargo ships through the Atlantic Ocean. The base featured two giant wooden hangers, each about the size of 6 football fields and was the only naval air station to accommodate all types of aircraft – blimps, propeller planes, jets and helicopters. NAS Glynco was decommissioned in 1974.