Reflect in the Golden Isles
In the Golden Isles, the songs of yesterday flow over the marshlands and lush landscapes. The stillness beholds you, letting you reflect, inspiring your soul.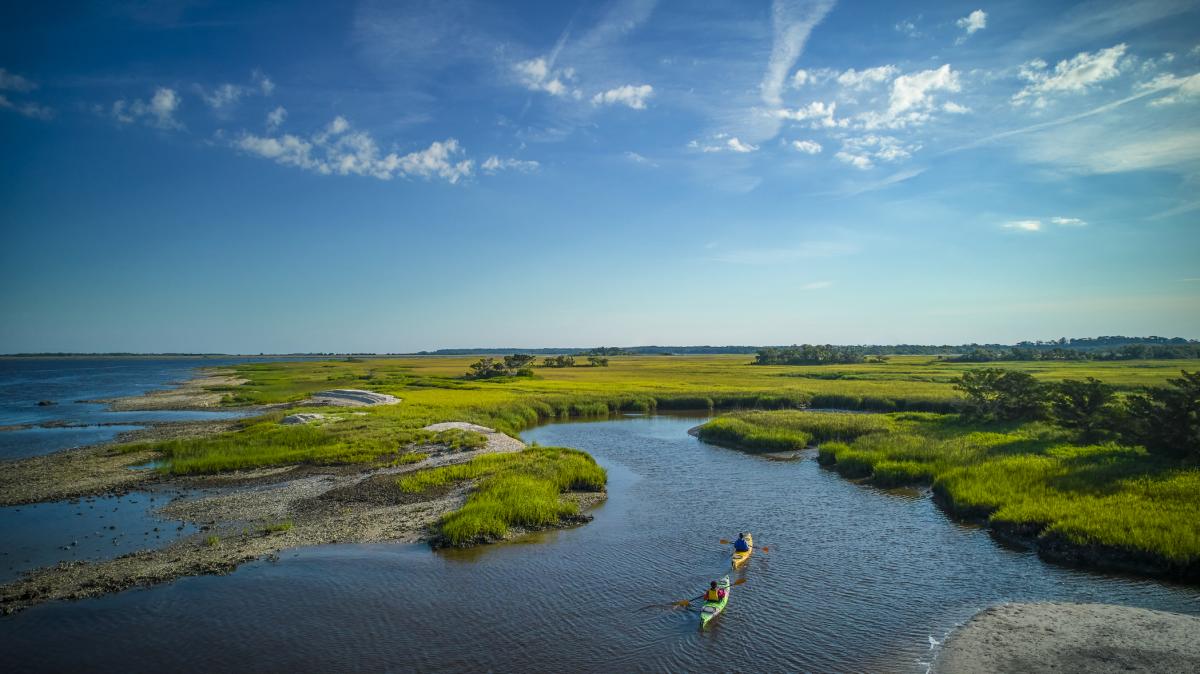 Along the Georgia coast, midway between Savannah, GA and Jacksonville, FL, lies a stretch of land that is like no other. With four beautiful barrier islands, St. Simons Island, Sea Island, Jekyll Island and Little St. Simons Island, and a historic port city, Brunswick, the Golden Isles of Georgia welcomes you to streets lined with centuries-old oak trees draped with Spanish moss and miles of sun-drenched beaches. 
Pristine stretches of marshes define the breathtaking landscape and create the appearance of a continuous stretch of land reaching out to the barrier islands. Each of the five unique locations offers a memorable setting, a variety of activities, and an inherent tranquility.
With year-round mild, temperate weather, it's always a great time to visit the Golden Isles. Average temperatures in the winter months are in the 60s, making afternoon walks on pet-friendly beaches an ideal activity. Biking and hiking are other popular things to do. And when you've had a day full of exploring or a day full of relaxing, head to one of many local restaurants for authentic flavors of the coast.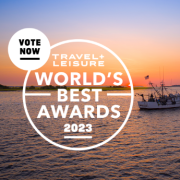 X
Vote Now for the Golden Isles!
Voting is now open for Travel + Leisure's 2023 World's Best Awards.
Click Here to Vote