ArtTrends Gallery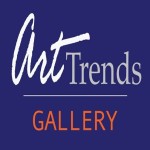 3305 Frederica Road

St. Simons Island, GA 31522
Details
In May of 2015, ArtTrends Gallery opened its doors on St. Simons Island as the first artist co-op gallery on St. Simons Island in quite a few years. The idea was to create a new one-of-a-kind fine art gallery featuring original work by local artists. And the idea worked! Today, ArtTrends is the go-to art gallery for area residents and visitors.
Featured at ArtTrends are seven 2-dimensional artists creating traditional and contemporary motifs in a variety of mediums – oil, watercolor, acrylic and mixed media. Featured is distinctive work by Susan Anderson, Helen Carmichael, Ella Cart, Dottie Clark, Suzanne Clements, Joyce Ledingham and Trish Rugaber. Add to that mix one 3-dimensional artist – Roz Harrell, who create sculptures in clay. The result is a wide variety of art for every taste, décor, and lifestyle with changing exhibits every six weeks. There is always something new to see at ArtTrends.
"The gallery with the orange door" located at 3305 Frederica Road, ArtTrends Gallery is one of several galleries occupying the St. Simons mid-island corridor.
ArtTrends Gallery is open on daily Tuesday through Saturday 10:00 am – 4:00 pm. and by appointment.