Boating & Fishing on the Georgia Coast
For sheer variety of water-borne experiences, it's hard to imagine a setting that offers more than the Golden Isles of Georgia. Surrounded by salt marshes, tidal creeks, gently winding rivers, Intracoastal Waterway and the Atlantic Ocean, the area offers almost every possible way to enjoy a day on the water. Explore the best Golden Isles marinas, fishing spots, scenic cruises, and more on your next vacation to the Georgia coast. 
Boating
The Golden Isles has many local marinas that offer a range of services from dockage and fueling to complex repair. Public boat ramps and water access are available throughout the Golden Isles. Here are some Golden Isles marinas and launching piers to get you started:
Brunswick
St. Simons Island
Jekyll Island
For Georgia boating rules and regulations, review these important local safety notes for boaters. Check local tide charts and weather information before heading out on the water for the day.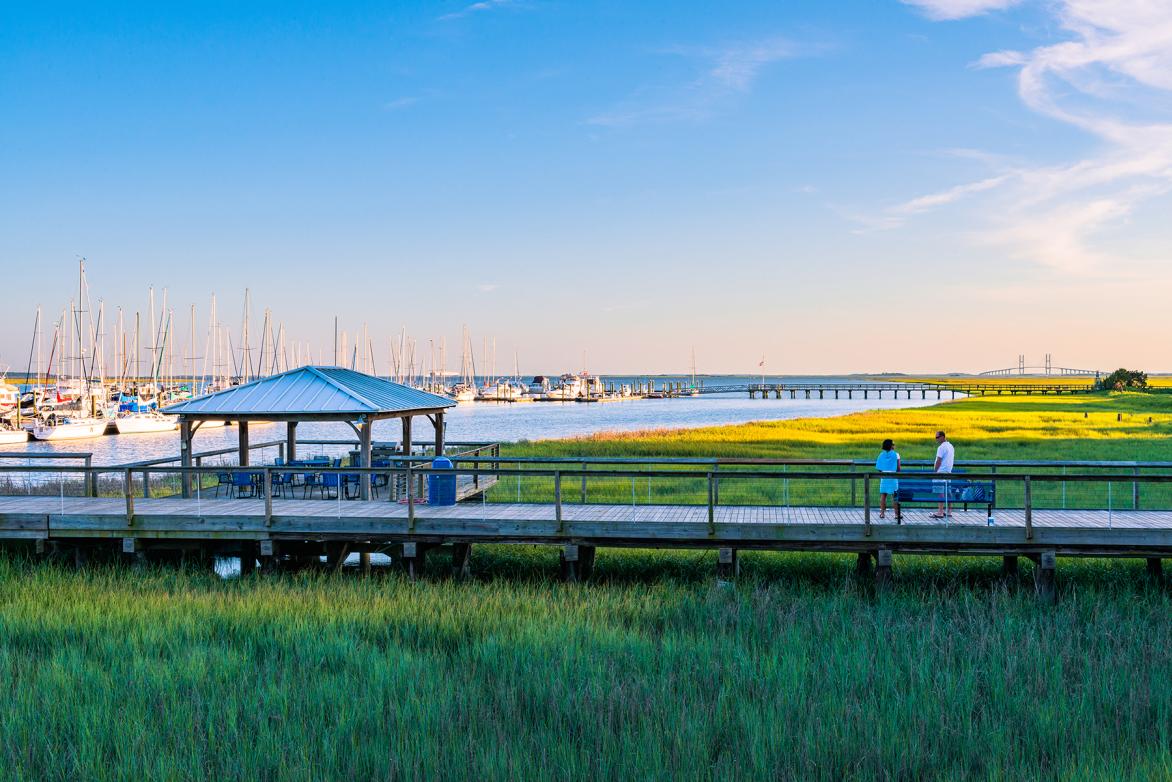 Sailing & Kayaking
Combine the unique delights of sailing with the beauty and natural wonders of the Golden Isles. Rent a Hobie Cat, embark on a charter trip, or bring your own sailboat. Cruisers are welcome at our full-service Golden Isles marinas to dock for the weekend, week, or month.
Kayaking is another great option to discover the Golden Isles. Choose from kayak rentals, guided tours, or bring your own. Kayak in Brunswick by taking a tour with SouthEast Adventure Outfitters, and explore different rivers and barrier islands. Or, paddle the Atlantic Ocean with Turtle Tides Jekyll Island's guided tours and rentals. 
Cruises
Casino Cruise
Georgia's only gambling casino, the Emerald Princess II Casino, departs from the southern end of the Sidney Lanier Bridge. Casino cruises sail three miles into International waters where casino gambling is legal. You can board for a day cruise, an evening cruise, or a late-night celebration cruise. Put your luck to the test on the two full gambling decks, complete with Blackjack, Poker, Craps, Slots, Roulette, and more. Enjoy dining on board, or head to the open-air observation deck to appreciate the ocean views and light breezes.
Fishing
The Golden Isles' unique and dynamic ecosystem offers a variety of experiences for all anglers and nurtures a wide range of species. Charter a fishing boat and head for deep water in search of kingfish, cobia, or snapper. Enjoy seine netting from the beach, or crabbing and fishing from one of the many piers throughout the area. Try your hand at fly fishing the coastal marshes for redfish and skipjacks.
The State of Georgia requires a fishing license for anyone planning to fish during their visit. See below for details.
Where to Fish in the Golden Isles
There are many places throughout the Golden Isles where fishing is permitted. Here are some of the top Golden Isles fishing locations:
St. Simons Island Pier
St. Simons Island Pier is a popular spot among locals for fishing and crabbing. There are several cleaning stations on the pier, and a nearby bait and tackle shop offers both advice and supplies.
Jekyll Island Pier
Great for fishing and crabbing, Jekyll Island Pier is located next to Clam Creek Picnic Area, a family-friendly area for visitors and locals to relax.
Gascoigne Bluff
On St. Simons Island at the eastern end of Torras Causeway, the pier at Gascoigne Bluff is popular for fishing and crabbing. The area is home to annual fishing tournaments as well.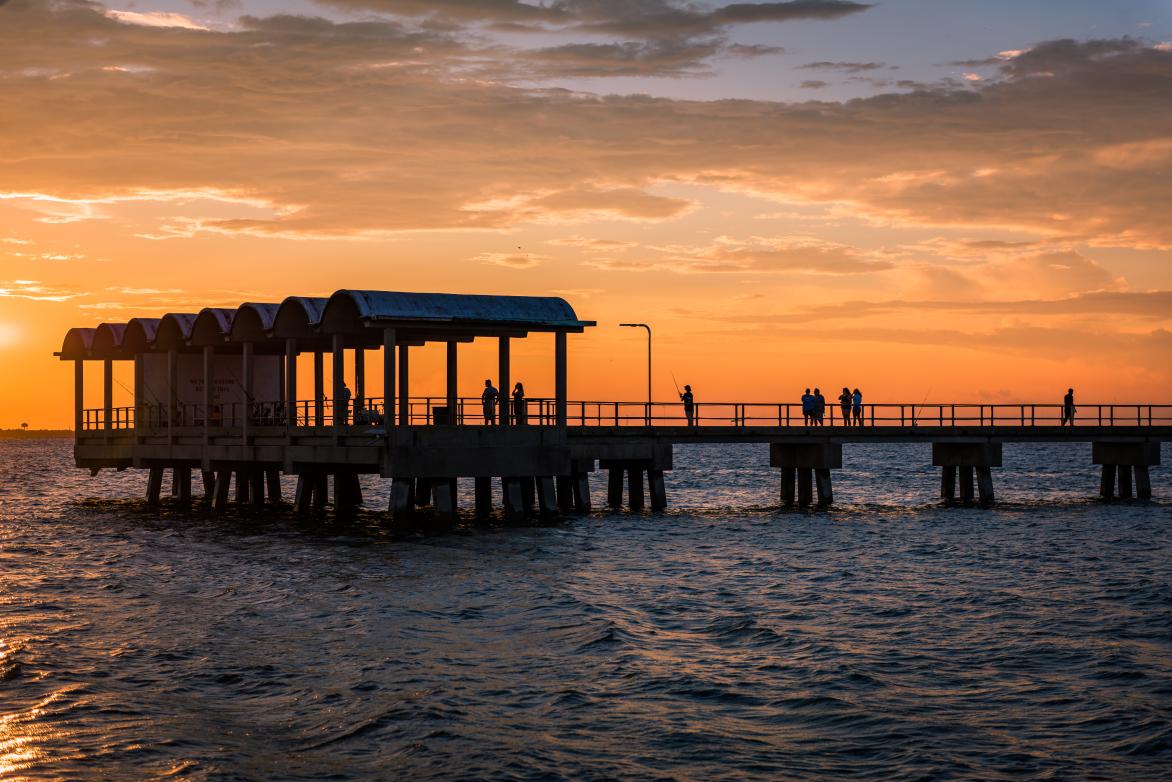 Georgia Fishing License Information & Regulations
Georgia fishing regulations require all anglers over the age of 16 to have a fishing license. Georgia's annual fishing licenses cost $15 for residents and $50 for non-residents. Discounted day licenses are also available. For saltwater fishing, a free Saltwater Information Permit is also required. And those interested in mountain trout fishing must purchase an additional trout license. You can purchase a Georgia fishing license online, in person or by phone. 
View up-to-date information about area freshwater and saltwater fishing in Georgia on the Georgia Department of Natural Resources website. Please consult fishing regulations carefully before you head out since regulations may vary on different bodies of water.
In addition to the state rules, there might be different rules in federal waters (3 to 200 miles offshore). Please visit the South Atlantic Fishery Management Council website for the latest federal fishing regulations if you plan to fish more than 3 miles offshore.
For additional information on fishing along coastal Georgia, please visit www.georgiawildlife.com/fishing.