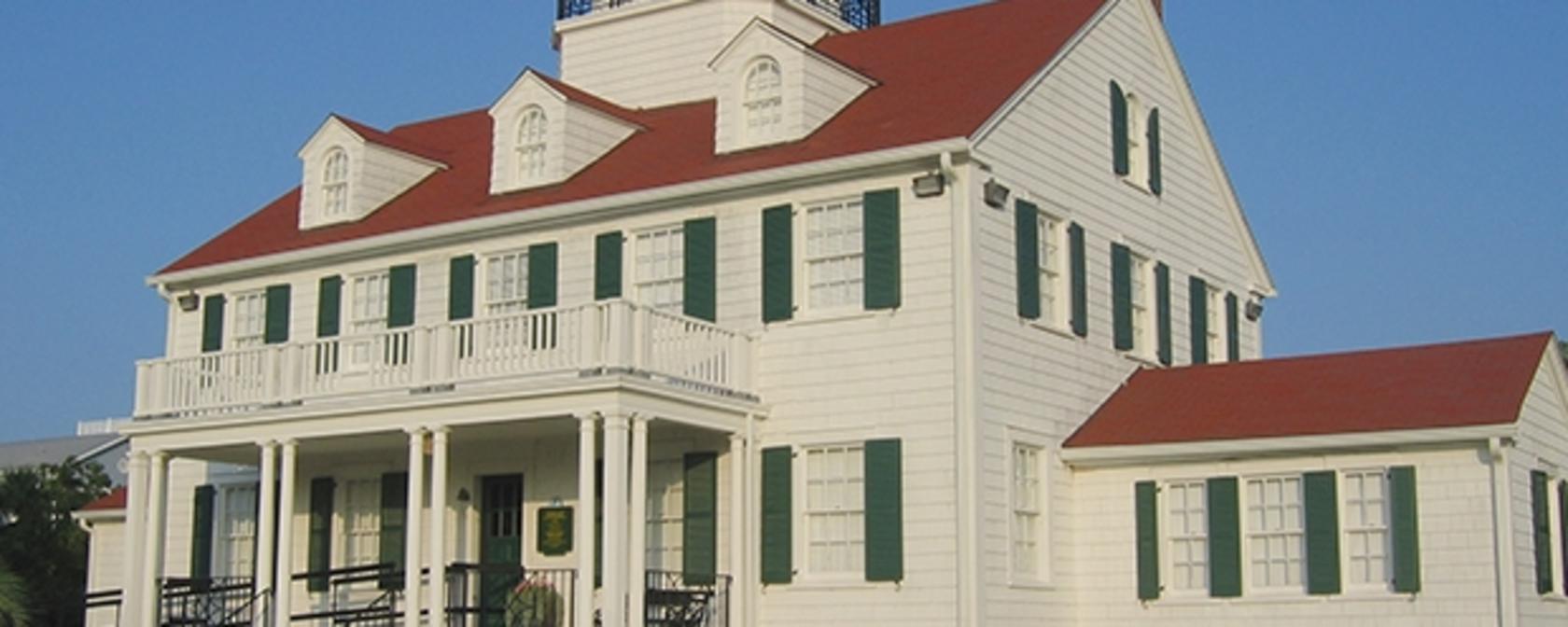 The Golden Isles' largest barrier island, St. Simons Island, has a knack for captivating travellers with a variety of  things to do while on vacation, including golf, fishing, beaches, history and family fun. These pursuits of adventure result in an interesting nexus of past and present.
Fill your day with world-class golf or deep-sea fishing, then rent a kayak the next day and embrace the tranquility of the island's marshlands or take in some of the fascinating American history from the area. With a little of this, and a little of that, you will never grow tired of what St. Simons Island has to offer. Here are some of our favorite things to do on St. Simons Island:
1.  Discover Fascinating American History 
Start your tour of the area's history at the St. Simons Lighthouse, which has been in operation since 1872. Whispers of a largely forgotten episode in American history — the defense of the colony by British forces against the Spanish — can be heard at Fort Frederica National Monument (where the old garrison stands amidst marsh grasses) and the Bloody Marsh Battle Site. Meanwhile, the Maritime Center offers a good roundup of the area's intriguing military, maritime and ecological history.
2.  Fly a Kite at East Beach 
After you've visited the Maritime Center, follow the sound of the surf to East Beach, the sprawling stretch of golden sand located directly behind the center. Flying a kite or taking to the waves on a kiteboard are popular ways to enjoy East Beach, but locals and visitors alike also enjoy looking for seashells, taking long walks, fishing in the surf and even "sand biking" at low tide.
3.  Tee Up 
It is rather amazing that St. Simons Island has such an abundance of world-class golf courses, considering its size. Its possible to play a round of golf every day for six days straight, and not tee up on the same hole twice. Sea Island Golf Club garners much of the attention; golfers from around the world have been known to plan an entire vacation around playing its three championship-style 18-hole courses. Then again, duffers find an equally magical experience teeing up on the King & Prince Golf Course as well as the Sea Palms Golf Club, where native marshes and coastal features pose a variety of challenges.
4. Go Fish 
Granted, there is excellent fishing off the coast of all the Golden Isles, namely for cobia, skipjacks and snapper, as well as redfish in the estuaries between islands. But for many, their launching off point for these fishing adventures is from the St. Simons Marina with a fishing charter.
5. Paddle Out
The pure serenity of the Golden Isles is perhaps best experienced from a kayak, and on St. Simons Island, you have several landings to choose from. Of particular note is Village Creek Landing, which accesses tidewater estuaries and marshes. Sneak up on a heron, fly-fish for red drum, or just enjoy the idyllic beauty of the Marshes of Glynn.
Find your own favorite things to do and places to go on St. Simons Island with our full lists of attractions, activities, restaurants and accommodations.