Uncover rare beauty during Jekyll Island's annual treasure hunt, Island Treasures.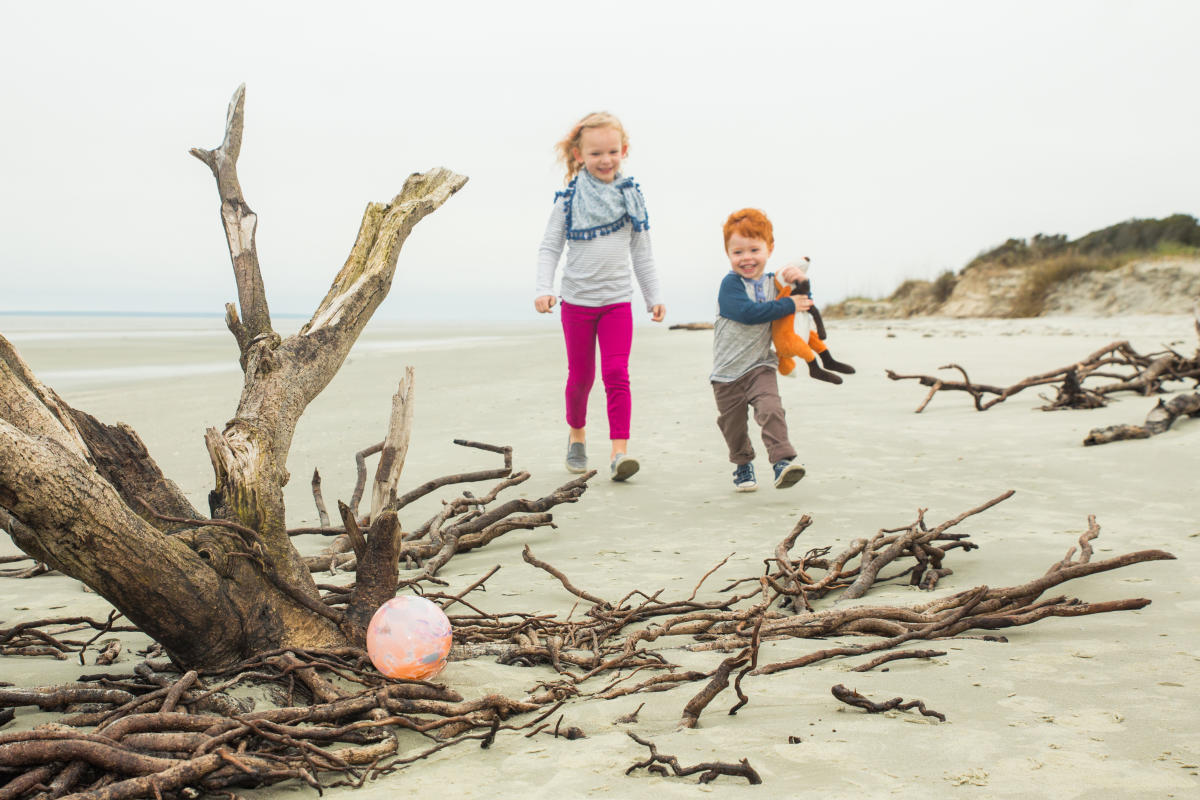 The History
This island-wide search is based on the antique glass balls and floats fisherman on the east coast would attach to their nets as unique markers in the early 1900's. Oftentimes these glass floats would accidentally detach from their nets and drift onto the shore, becoming beautiful keepsakes for whomever stumbled upon them. Finding one was rare and quickly became a game.
This fun and time-honored tradition continues each year on Jekyll Island!
How It Works
From January through February, plastic globes are scattered throughout the island by a volunteer group called "Beach Buddies" for island goers to discover. When you're lucky enough to have found one, you can bring it in to the Jekyll Island Guest Information Center and exchange it for the real deal! Jekyll Island selects artists from near and far to hand make these unique glass floats. These are your reward!
The Jekyll Island Guest Information Center is open Monday through Saturday from 9 a.m. to 6 p.m. and Sunday from 10 a.m. to 5 p.m.
Insider tip: Remember, you are only allowed to find and redeem one of the glass globes so everyone can experience the thrill of finding an Island Treasure. 
Where They Can Be Found
The Beach Buddies hide the globes in public places only where they can be found. Look in general areas such as the Beach Village, the Historic District, Great Dunes Beach Park, and other common locations. Just know, the globes are not hidden in the dunes, the marshes, golf courses, or on residential properties.
Insider tip: Take this Jekyll Island map with you as a guide to the island's hot spots and most iconic locations, where Island Treasures can most often be found!
So, Here's the Plan
Now that you know the game, why not make a day of it! Fuel up for the day at Eighty Ocean Kitchen & Bar at Jekyll Ocean Club, where you can order from their brunch menu with delicious items like made-to-order omelets filled with fresh shrimp and crab or even their Waffle Bread Pudding. Scope out your routes, select the locations where you'll be hunting and finalize your game plan.
If you prefer life on two wheels, grab your bike and explore the island's more than twenty miles of paved bike paths. Or, take a break in the Beach Village and hit the shops! You also can't leave Jekyll Island without a visit to the Georgia Sea Turtle Center. Looking for more adventures on Jekyll Island? Check out Summer Waves Water Park, the perfect destination for family fun!
Extend Your Hunt!
Stay at one of Jekyll Island's newly opened hotels like the Home2 Suites or the Seafarer Inn, both of which offer pet-friendly rooms! Check out Days Inn & Suites or Hampton Inn & Suites for additional lodging options. Refresh and reboot with a good night's sleep at the end of each day before heading back out for more. Take advantage of the onsite amenities such as outdoor pools, free WiFi and complimentary hot breakfasts daily. Whichever new Jekyll Island hotel you choose, you'll be guaranteed a wonderful and relaxing stay! Explore lodging specials here. 
So mark your calendars and add this exciting and adventurous annual event to your bucket list! Island Treasures is a thrilling way to experience all that Jekyll Island has to offer.