Along the Georgia coast lies the Golden Isles, a magical string of islands and mainland city that are home to captivating sunsets, inviting beaches and untouched wildlife brimming with possibilities. 
Jekyll Island, the southernmost island in the Golden Isles, and its beloved Driftwood Beach are an adventurous spin on the typical beach vacation. This charming barrier island delights with heart-pumping outdoor immersions, from bike trails along the beach to oak-fringed maritime forest to awe-inspiring wildlife sightings, such as dolphins leaping along Driftwood's very shores. But adventure isn't the only thing you'll find in this serene, unspoiled getaway. On Jekyll Island, outdoor adventure comes with a side of luxury--in fact, luxury is rooted in the island's history.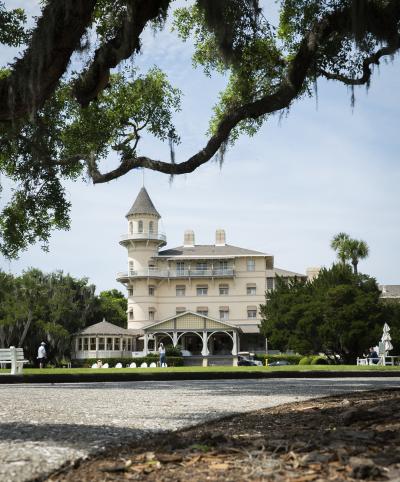 Jekyll Island was once the private retreat for Gilded Age elites, with regulars like the Rockefeller, Vanderbilt, and Pulitzer families frequenting their own private-cottage vacation homes. The millionaires' gathering space, the Jekyll Island Club, now welcomes vacationers as a four-star resort, with the historic millionaires' cottages just steps from the hotel check-in desk. Sparkling pools, The Wharf waterfront restaurant, and colossal oaks draped in Spanish moss make Jekyll Island Club the perfect spot for rest and relaxation--and the best home-base for enjoying the island's array of breathtaking outdoor adventures. 
Bike Through Coastal Wilderness
Rent bikes and head out for a day traversing the best of this barrier island. Over 20 miles of photogenic trails take bikers by beaches, sand dunes, and oak-lined maritime forests. Some of the bike trails' best stops include the beach at Great Dunes Park, the Wanderer Memorial at St. Andrews Beach, and the Jekyll Island National Historic Landmark District, an iconic line of the millionaires' historic cottages, just beyond the Jekyll Island Club. 
Plan for anywhere from one hour to a half-day cycling around the island. For a full day of adventure, grab a pre-packed picnic basket from the Jekyll Island Club's Pantry Café before you go.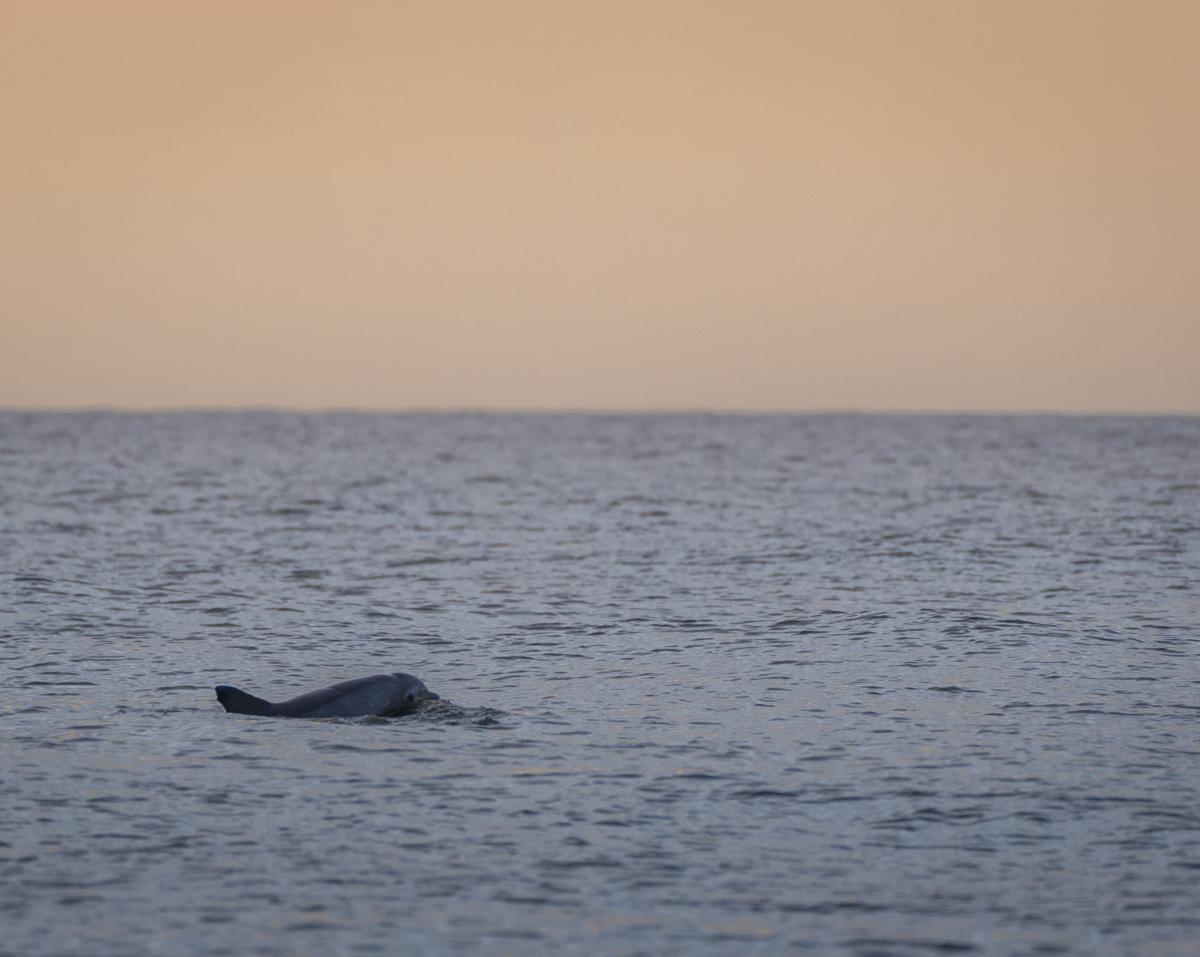 See Dolphins, Turtles, and More
As a protected state park with pristine wilderness, Jekyll Island is a grand getaway for wildlife enthusiasts. Dolphins delight onlookers from every corner of the coast, with boat excursions like Jekyll Island Boat Tours departing right from the historic district. But a set tour isn't the only way to see these majestic marine animals; grab your camera and drive or bike to Clam Creek Fishing Pier, where pods of energetic dolphins revel in the Golden Isles' bountiful waters. 
Minutes from the fishing pier is Horton Pond, another Jekyll Island wildlife gem. The pond's observation deck overlooks a community of coexisting turtles and birds while an interpretive nature trail highlights local flora and fauna. 
Walking distance from the Jekyll Island Club is yet another wildlife favorite: the Georgia Sea Turtle Center. This venue, Georgia's only sea turtle education and rehabilitation facility, educates guests on the plights facing Georgia's sea turtles, and the innovative work underway to help them. Enjoy interactive exhibits and admire sea turtles readying for release back into the wild, or participate in one of the center's hands-on programs, such as naturalist-guided seasonal beach walks along turtle nesting habitats.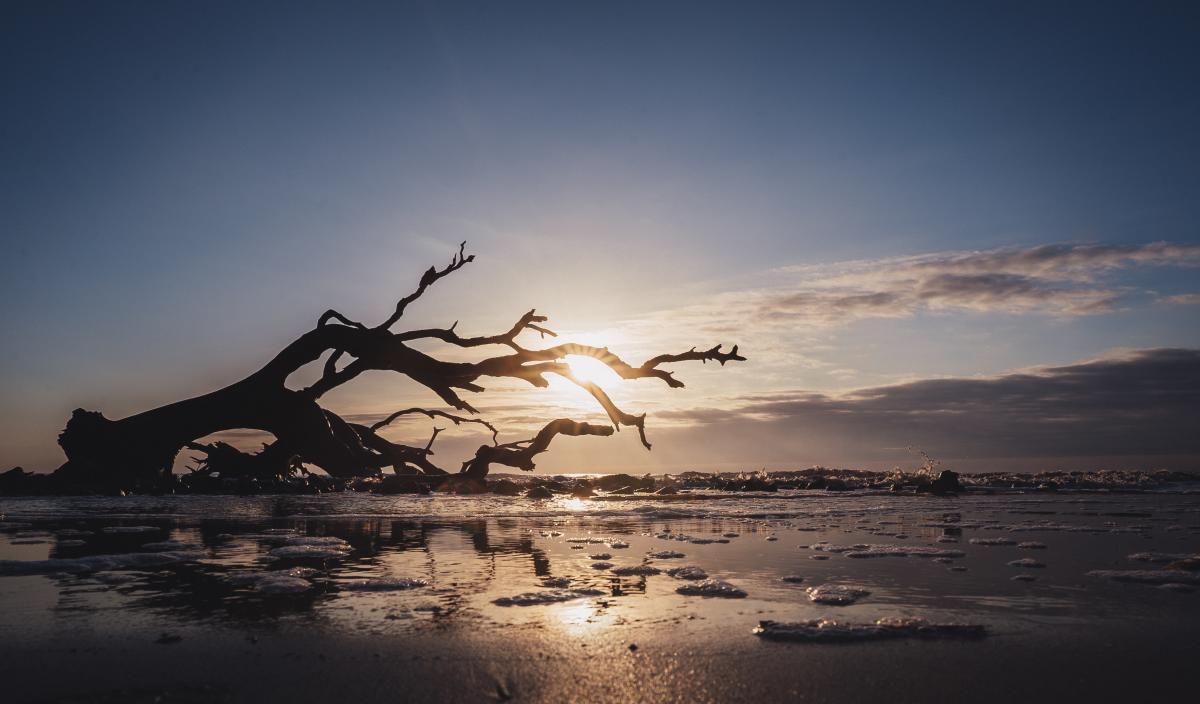 Catch Sunrises, or Stargaze, at Driftwood Beach
Driftwood Beach's natural, weathered trees and branches are a haven for outdoor photographers and adventurers, but this wild maze of sun-bleached trees is more than a stellar photo opp. It's a real-life natural history lesson spanning two centuries. This nearly half-mile expanse of fallen and preserved oaks and pines was once a maritime forest. Nearly 200 years of erosion crafted the labyrinthine trunks, trees, and branches nature lovers know and enjoy today. 
Visit Driftwood Beach at sunrise to admire dramatic and tangled shadows cast on gold-sand shores. Or pack a turtle-safe flashlight and stop by at night for a view of Jekyll Island's best-kept secret: shimmering, starry skies. 
Written by Stephanie Vermillion