Spend the Day Biking Jekyll Island 
Set off on a day of exploring Jekyll Island by bike! With 22 miles of bike paths, it's almost like Jekyll Island was meant to be discovered on wheels. Discover the island's greatest attractions as you bike on winding trails through maritime forest and under canopies of towering live oaks. If you're in need of a bike, check out these Golden Isles Bike Rentals.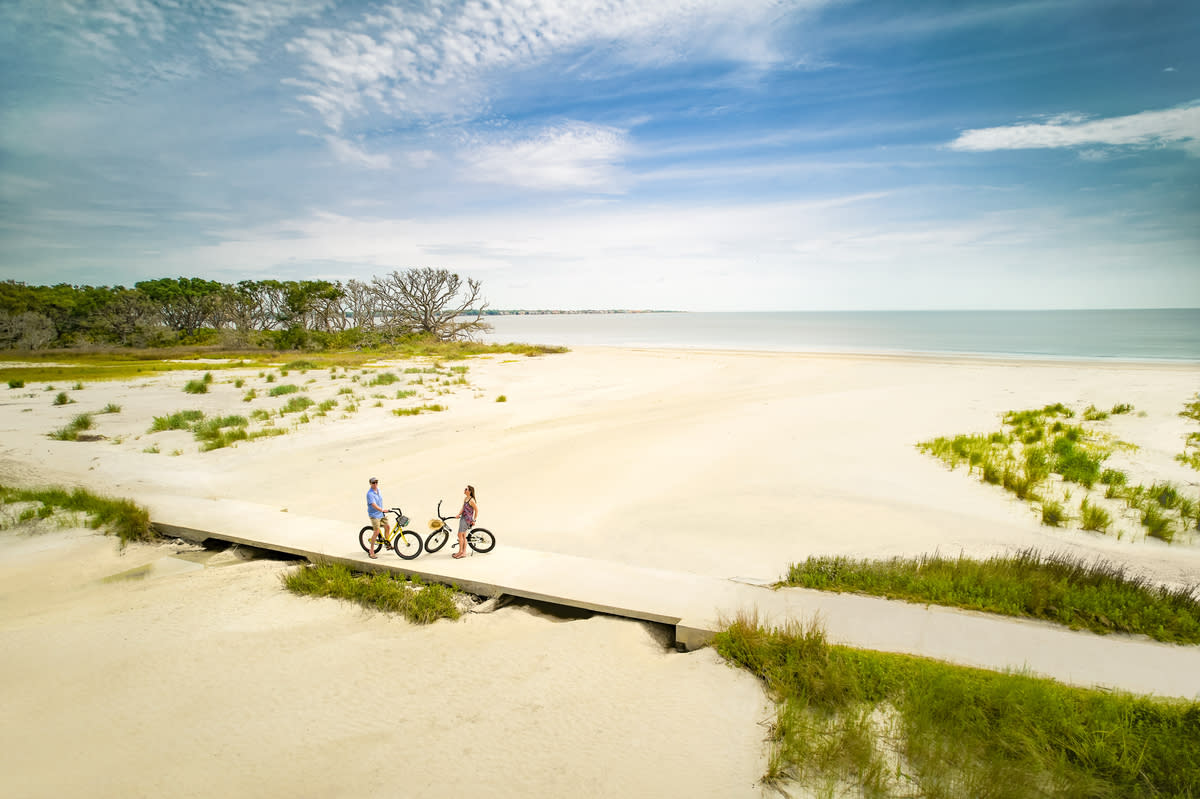 9:00 a.m. – For a quick breakfast or grab-and-go meal, begin your morning at The Pantry. Then, start your biking adventures at Great Dunes Park, located adjacent to the Jekyll Island Convention Center. As you head north along the sidewalk, you'll be riding parallel to the Atlantic Ocean. Soak in all the sunshine, ocean breezes, and soothing sounds of the ocean that you can as you bike along the path.  
Be sure to make a stop by Jekyll Island's Beach Village before you continue on your way. This shopping and dining district is full of boutiques and restaurants where you can take a breather and enjoy the beautiful sights and greenery.  
10:30 a.m. – Continue heading North along N. Beachview Drive. Tucked just off the road is one of Jekyll Island's most popular attractions, the picturesque tree graveyard known as Driftwood Beach. Years and years of erosion has left weathered tree trunks and branches spread across this beach as far as the eye can see. Hop off your bike and do some exploring by foot, and if you look across the water, you'll even spot the St. Simons Island Lighthouse.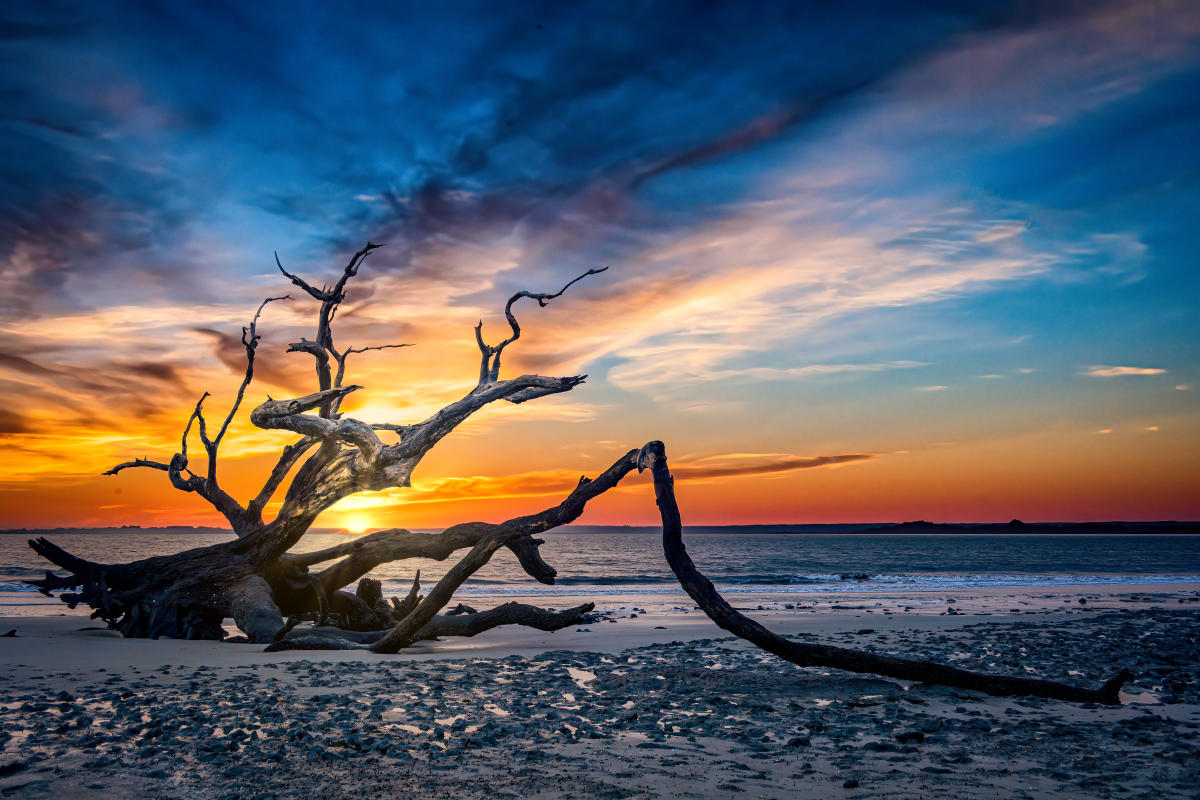 11:00 a.m. – After you leave Driftwood Beach, follow the extended bike path for the ultimate scenic route. You'll transport into an entirely different world, pedaling your way through lush maritime forests on the way to the Clam Creek Picnic Area. You'll spot fishermen's buckets on the pier, pursuing their catch of the day. Wave hello to St. Simons Island, whose southern tip is visible from Jekyll's pier. 
11:30 a.m. – Continue your route along N. Beachview Drive, which will eventually change to Riverview Drive. Not too far down the road, you'll come across the Horton House, one of the oldest standing tabby structures in Georgia. Also nestled among the trees and marsh is the DuBignon Cemetery, the final resting place for the family who owned Jekyll Island from 1790 – 1886.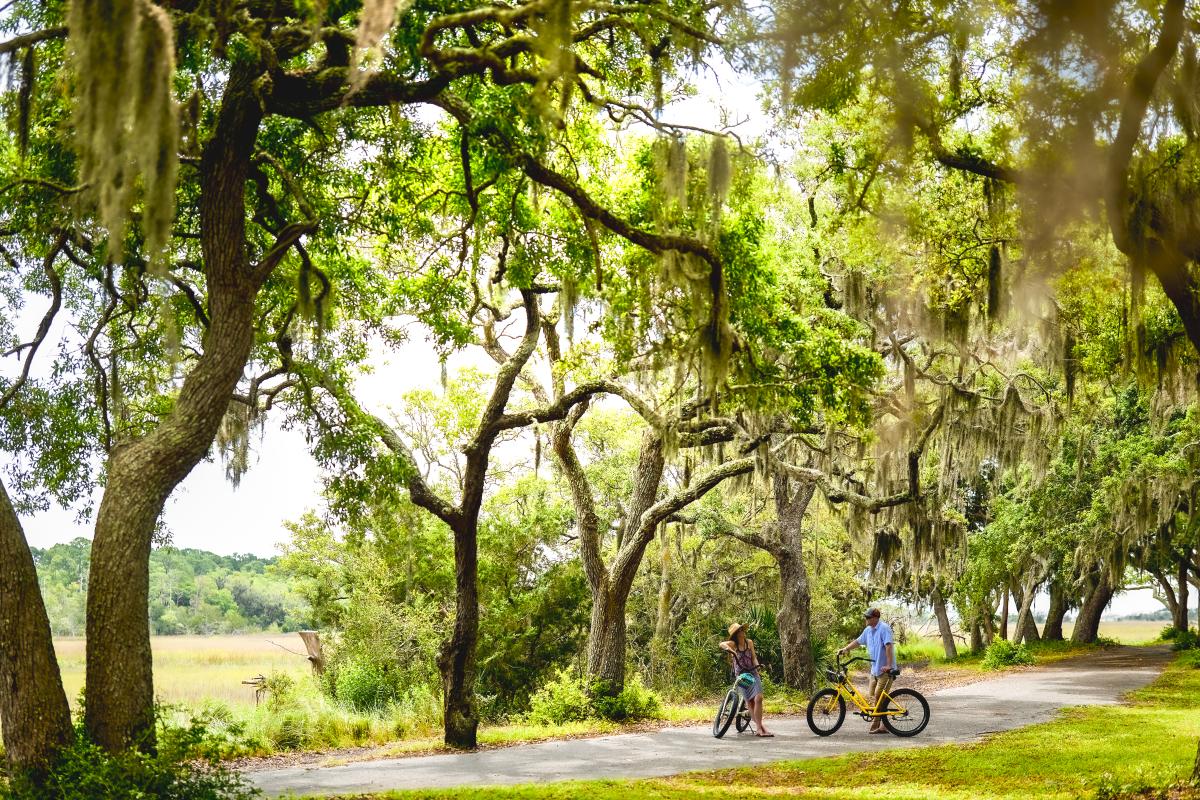 12:15 p.m. – Travel along the winding sidewalks until you reach the Jekyll Island Club Resort. Pay close attention to the quaint homes and churches that line Riverview Drive. Cut through Old Plantation Road as you enter the Historic District, complete with 240 acres of land and 33 historic structures. Grab a waterfront lunch at The Wharf. Choose from many dishes packed with Southern flare, but you won't want to miss your chance to get a taste of the local delicacy, Wild Georgia Shrimp.  
1:45 p.m. – Once you're all fueled up, resume your route in the Historic District and pedal past centuries of history as you view the iconic buildings once frequented by the well-known, rich, and famous like J.P. Morgan, William Vanderbilt, Joseph Pulitzer, and many more. You'll also be close to the Jekyll Island Mosaic Museum, which is the perfect detour for a tour or history lesson.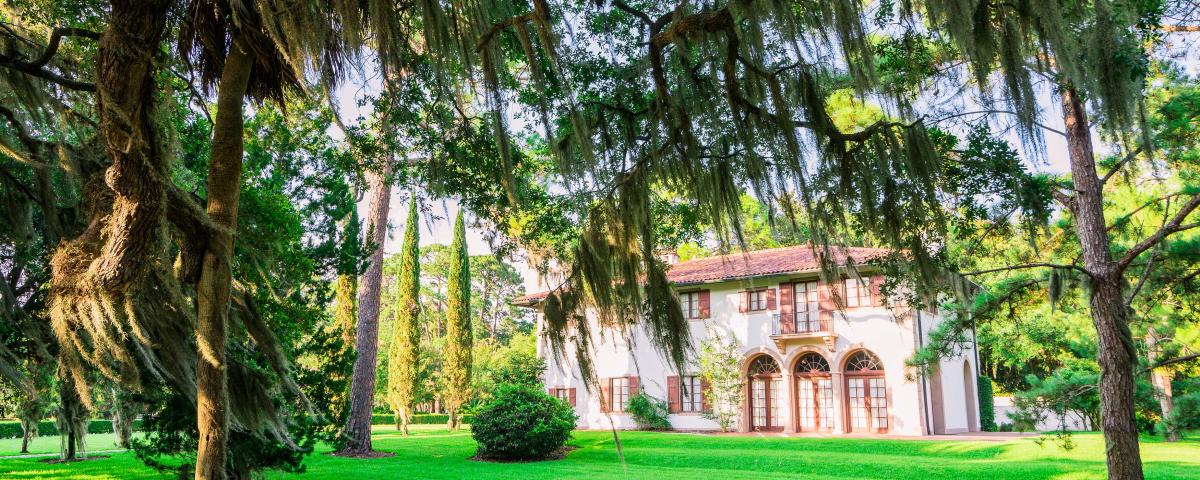 3:00 p.m. – You can't leave Jekyll Island without a visit to the Georgia Sea Turtle Center. This one-of-a-kind rehabilitation, research, and education facility is packed with hands-on exhibits and gives you the opportunity to visit with the recuperating patients inside the hospital. You can even watch a procedure through the observation window.  
4:30 p.m. – You've made it through a day of biking Jekyll Island! Celebrate your day of exploration with an ice-cold drink and a Baja Mexican meal from Tortuga Jack's! Take in the beachfront views in the heart of Jekyll Island while you relax under the only oceanfront tiki on the Georgia coast.  
Biking on Jekyll Island is one of the most scenic and adventurous ways to discover all the local hideouts and hidden gems on Jekyll Island. You'll gain a greater appreciation for island time as you transport yourself to new areas and uncover all the beauty and history the island has to offer. All you need is your friends and family, and a set of wheels, and you're sure to make memories you will cherish for a lifetime.