Awaken in the Golden Isles
In the Golden Isles, sunshine bathes over its islands and port city, with glimmers of morning dew and whispers of a breeze. Let it lift and awaken you.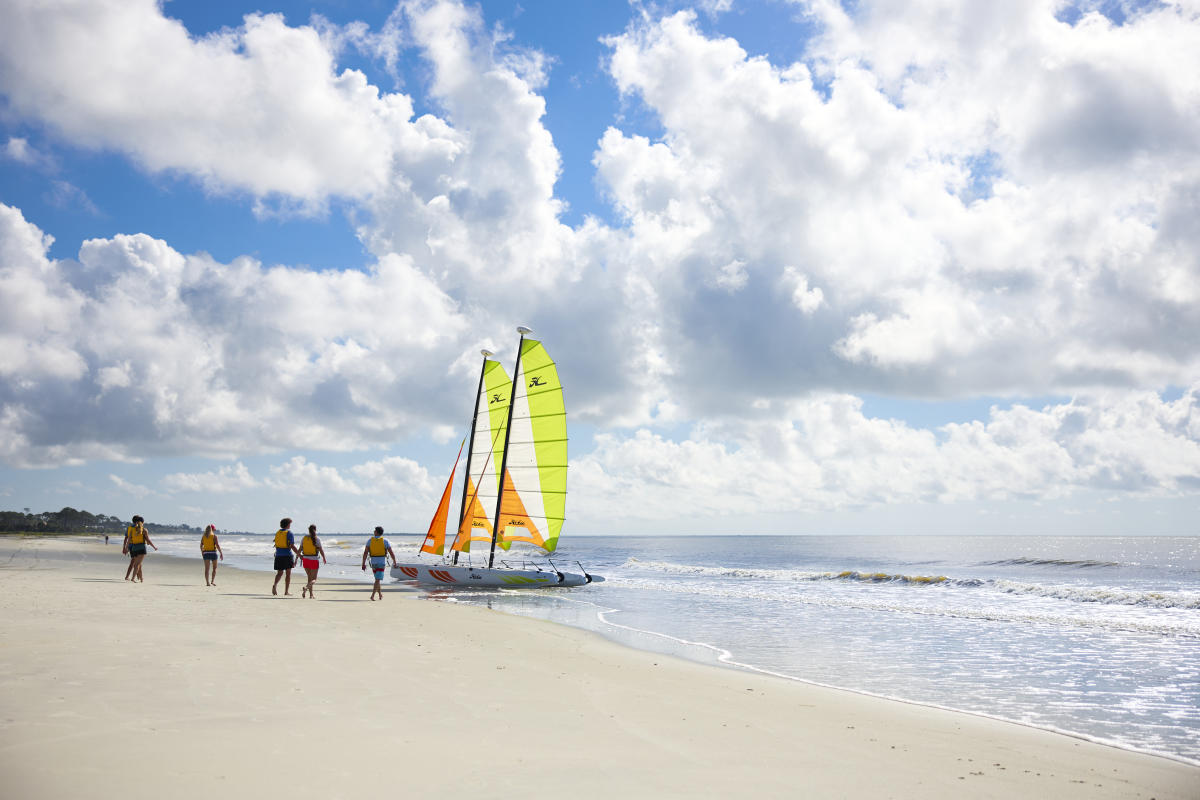 Experience the warmth and beauty of St. Simons Island, Sea Island, Jekyll Island, Little St. Simons Island and Brunswick this summer. Endless activities and sunny beaches welcome you to these four natural barrier islands and historic mainland city, all less than five hours from Atlanta. 
Here in this magical seaside retreat, you can find new adventures and hidden gems around every bend, with a new one waiting each time you return.
Best Things to Do this Summer
Summertime is nearly here! Just a quick trip from Atlanta, whether on a classic road trip or direct flight, you can enjoy more time being here and less time getting here. Make the most of your summertime trip to the Georgia coast with these can't-miss experiences:
Witness Sea Turtles in their Natural Habitats
Whether on a dawn patrol or a night walk, guests of Little St. Simons Island and Sea Island have the opportunity to join staff naturalists as they comb the beaches for signs of sea turtle activity, like nests, tracks and hatchlings. Learn more.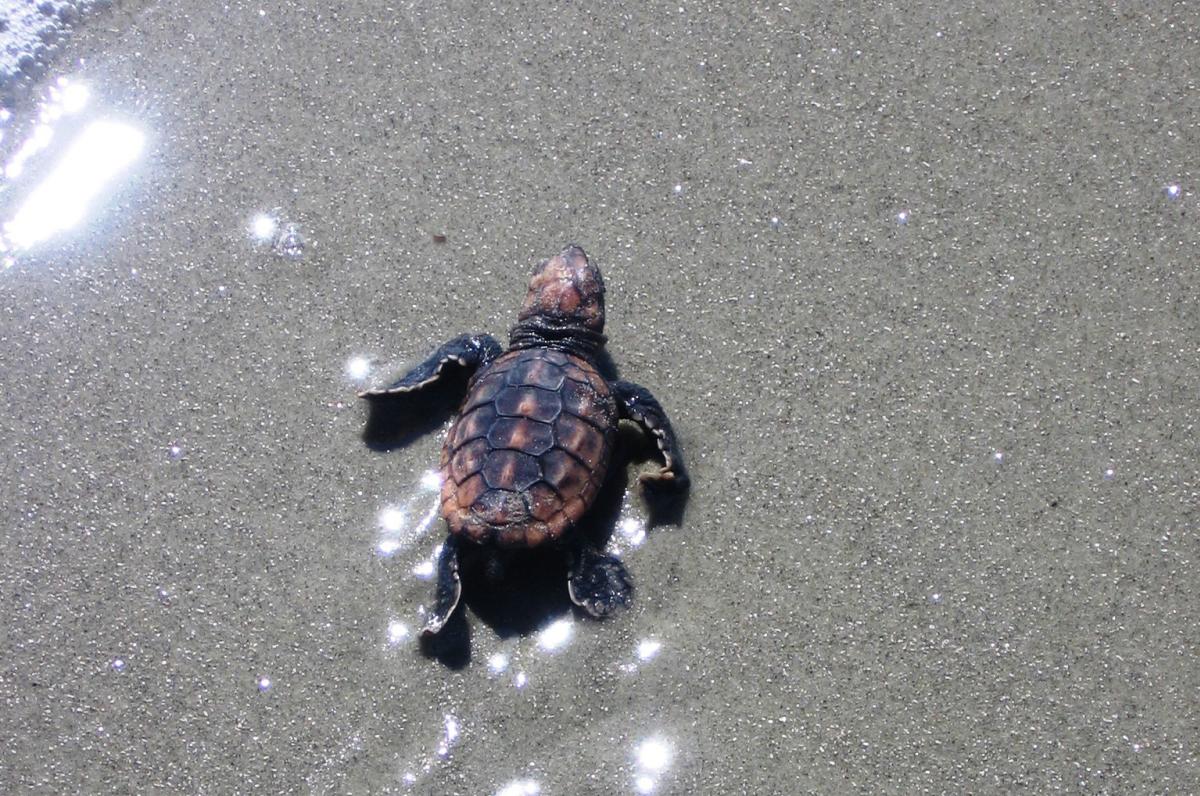 Enjoy Live Music at a Local Restaurant
End the day on the right note - literally! Each night in the Golden Isles, you can find dozens of local bands and musicians playing throughout the islands and mainland. Browse our Weekly Live Music Schedule to plan the perfect night out on the town.
Take a Bike Tour of Historic Downtown Brunswick
Pedal your way around the quiet and picturesque historic district of Brunswick, searching for original Victorian architecture and beautiful murals by local artists, all while learning about the history and lore of the area. Treat yourself to a pint of local beer at Silver Bluff Brewing Company afterward! Learn more.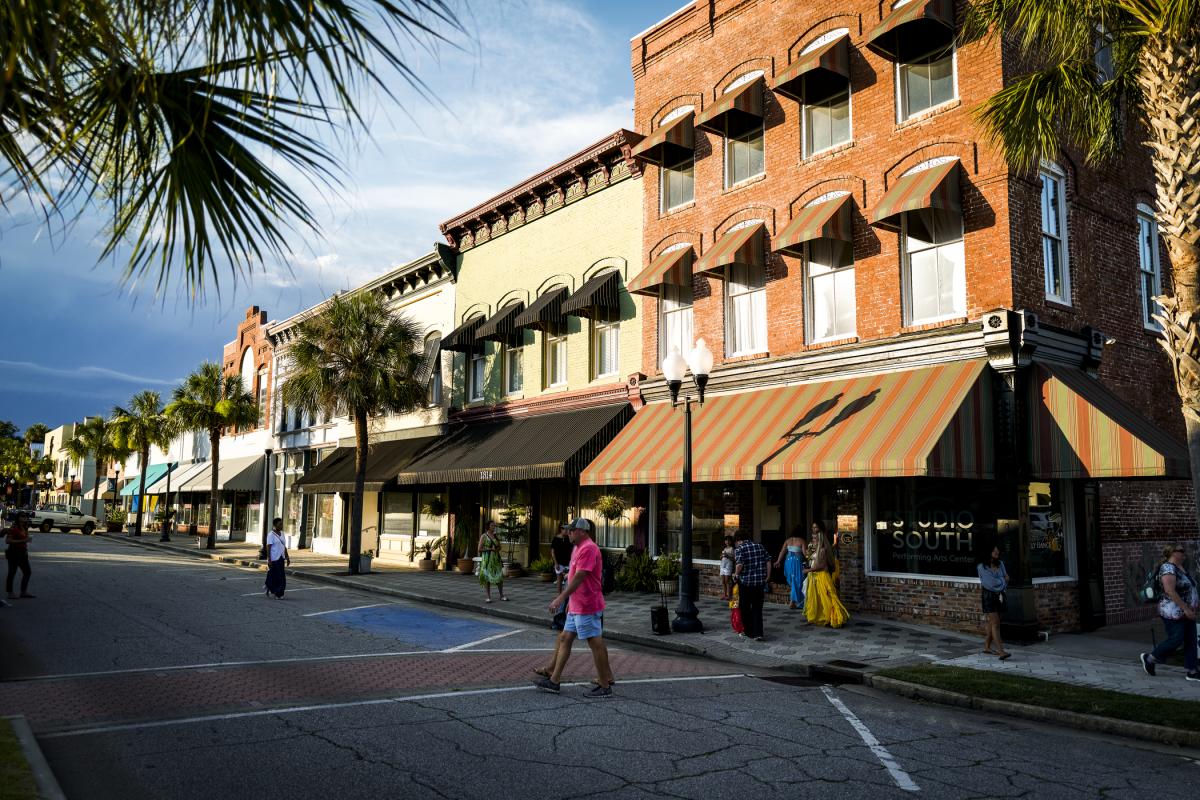 Head out on a Sunset Dolphin Boat Cruise
Perfect for families, couples and groups of friends, setting sail from St. Simons Island or Jekyll Island creates a fun and exciting afternoon activity. Grab your favorite drinks and snacks to enjoy while watching the waters for pods of friendly dolphins. Learn more.
Go Stargazing on Driftwood Beach
Golden Isles beaches are just as enjoyable at night! Bring a cozy blanket and a telescope if you have one, and catch beautiful views of the Milky Way sparkling above Driftwood Beach. The best times to go are during an outgoing or low tide. Learn more.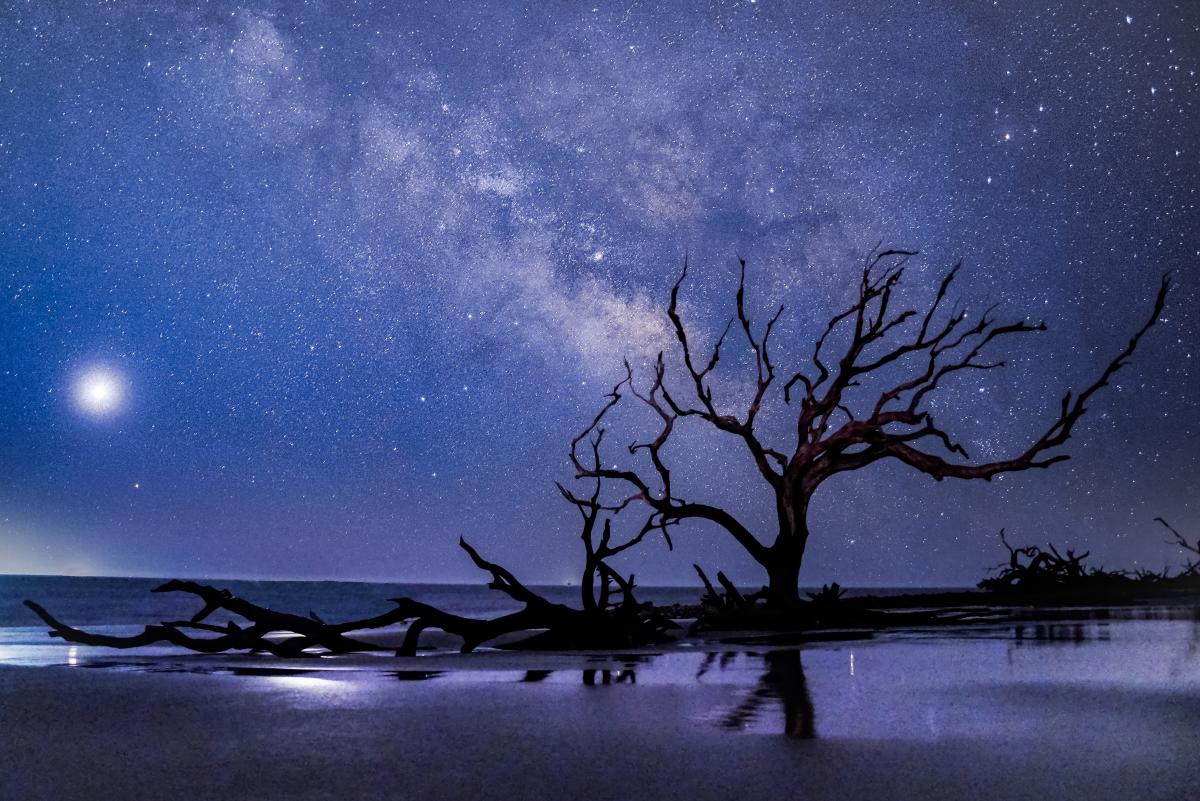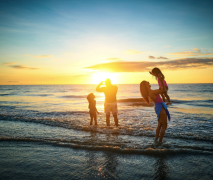 Specials & Packages
Save on your next visit to the Golden Isles with these specials and packages from hotels, resorts and restaurants.
View More