If there's one thing the Golden Isles can promise, it's gorgeous surroundings that seem like they were made to calm the mind. Find Southern hospitality and coastal charm around every corner, rich history and natural splendor in each town. No matter what self-care looks like to you, the Golden Isles has activities and attractions to support your healthy mind, body, and soul. Here are some of our favorite ways to find a little time for ourselves in the Golden Isles:
1. Get Outdoors
The outdoors truly does do wonders to a person's mental health. Is it the fresh air, the quiet beauty of your surroundings, or the gorgeous greenery that washes over you as soon as you step outside? Hear the crunch of gravel beneath your boots on one of our hiking or walking trails; feel the sand between your toes on one of our gorgeous beaches; find that silence and solitude you crave going boating out at sea; post up beside a quiet fishing hole to simply relax, or even bring home dinner. Whatever you do, make sure to take several deep, cleansing breaths of our healing coastal air. 
2. Treat Yourself
Whether your version of self-care comes in the form of retail therapy or wining and dining, you can find your preferred method of treating yourself here! Find art galleries to explore, coastal souvenir shops, and charming boutiques to suit any shopper. Treat yourself to a specialty drink from Wake Up Coffee or a tasty treat from Moo Cow Ice Cream. Or find some of the best Southern coastal cuisine right here. We love treating ourselves to a great brunch at ECHO, The Grand Dining Room, or Palmer's Village Café, lunch at one of our restaurants with a view, happy hour at Georgia Sea Grill, or Porch, and dinner at Iguana's Seafood Restaurant, Halyards, or Certified Burgers and Beverage.
3. Express Yourself
Whenever we are in need of a mental reset, we find that expressing ourselves through an art does wonders! In the Golden Isles, there are several ways you can find your artsy inspiration, but one of our favorites is painting pottery or fusing gorgeous glass art at Tinted Tide. A staple of the Golden Isles, Tinted Tide will fulfill your need to express yourself while also supplying a take-home project made here in the Golden Isles! Not so much into traditional art? Try a cooking class at Golden Isles Olive Oil and bring home a new skill from the Golden Isles. Pro tip: Stay for a wine tasting and some of the best charcuterie and tapas in town!
4. Center Yourself
Attend a class at East Beach Yoga - whether a traditional studio yoga class, a unique workshop, or even an event that takes you to new places, your mind and body will work in tandem to lift your spirits and calm your soul. If your self-care routine involves a little sweat and a lot of intentional positivity, East Beach Yoga is the perfect addition to your Golden Isles getaway. 
5. Find Spiritual Peace
Faith is an important part of our local life, and we know how attending a church service can lift a weight off of your shoulders and open your heart. Whether you belong to a church in your hometown and want to continue your weekly worship routine, or you want to see what makes worship in the Golden Isles so special, it'll only take attending a service at one of our local churches to feel our local hospitality and open you up to new and positive friendships! 
6. Pamper Yourself
This wouldn't be a list about self care if we didn't share our local options for pampering yourself! The Golden Isles offers everything from a Forbes Five-Star spa where you can find every treatment you need to relax your body and clear your mind to our corner manicure shops where you can still feel like you are being pampered like a queen in a 30-minute nail session. Whatever you prefer, we have it!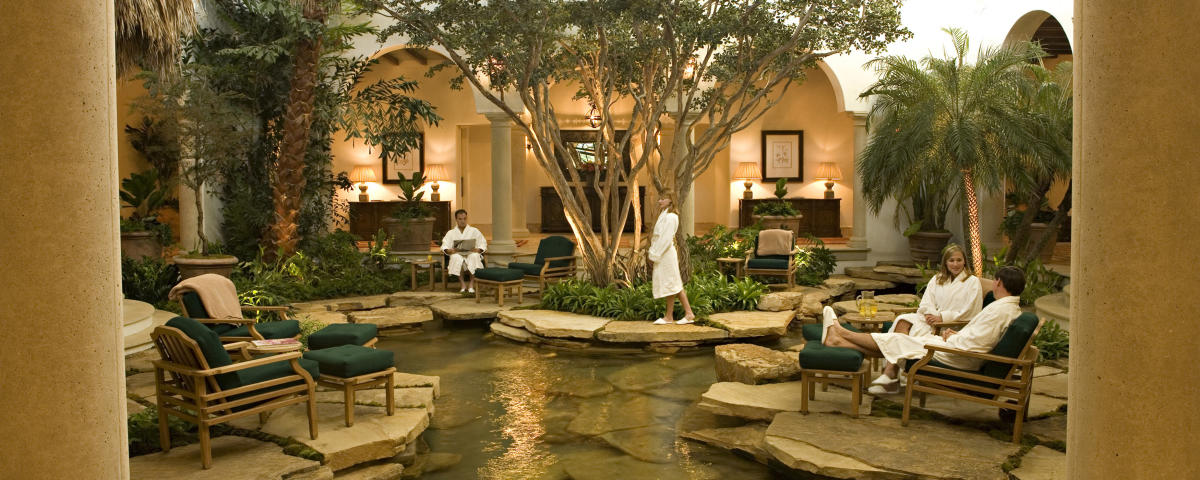 7. Learn Something New
Whether you are a history buff, a wildlife and nature enthusiast, or you are simply interested in a new experience, the Golden Isles is host to a number of ways to expand your limits. Explore a local museum or historical site to increase your knowledge of U.S. history. Visit the Georgia Sea Turtle Center on Jekyll Island to learn more about local efforts for sea turtle rehabilitation and preservation, or head out to Little St. Simons Island for a day trip that includes a guided naturalist tour. Or hop on a charter boat or a trolley or even participate in a ghost walk to see a new perspective on a guided tour of our beloved Golden Isles.